Editor's note: Since this popular story about hospitality industry trends was written in July 2015, Smart Meetings has updated it over the years so you can follow the trends through the ages. 
2023 Update
After a concerning dip during the pandemic years, hospitality reigns supreme as the fastest-growing industry in the U.S. economy and is expected to increase exponentially. The industry has experienced staffing challenges as hospitality professionals call for better treatment and higher pay, while inflation has led to higher prices following a post-pandemic travel boom.
Read More: The Present and Future of Event Production
♦

   

2022 Update
With the massive 8.6% hike in the price of consumer goods in May and rising travel costs, 70% of economists surveyed by Fortune believe that recession is on the horizon. Even so, hotels and flights are full. The American Hotel & Lodging Association (AHLA) predicts a 63.4% occupancy rate this year, fueled mostly by leisure travel. Be wary of volatility in the travel industry as prices continue to rise.
♦

   

2020 Update 
In January 2020, IHCL Vice President of Public Relations and Corporate Communications Rakhee Lalvani forecast on The Hotel Show blog that ecotourism, religious tourism, micro-cations and culinary travel would drive the industry for the next 12 months.
♦

   

2018 Update
In advance of the Independent Hotel Show, the authors named professionalization or leveling up of hotel management—including an increase in the number of women in senior roles and streamlined technology solutions—as a major trend. "While departments such as room service, or the concierge desk, will be pared back due to lessening demand, social skills and local knowledge will be called upon more by guests, who want to feel they've landed in a healthy community rich with experiences." Smart rooms, an emphasis on public areas as a community hub also received shout-outs.
♦

      2015 Original
The Hotel Show, which stages business to business events for the hospitality industry, identified what it believed to be the Top 10 trends impacting the hospitality industry in 2015.
1. Catering to millennials
2023 Update
Millennials, now largely established in their adulthood, continue to express a desire for experience over luxury. Millennials often will not hesitate to post about their experiences on social media, often tagging their lodging or dining locations. Travel trends rapidly change, so staying up to date with what's popular on social media helps hospitality professionals know what their customers are seeking.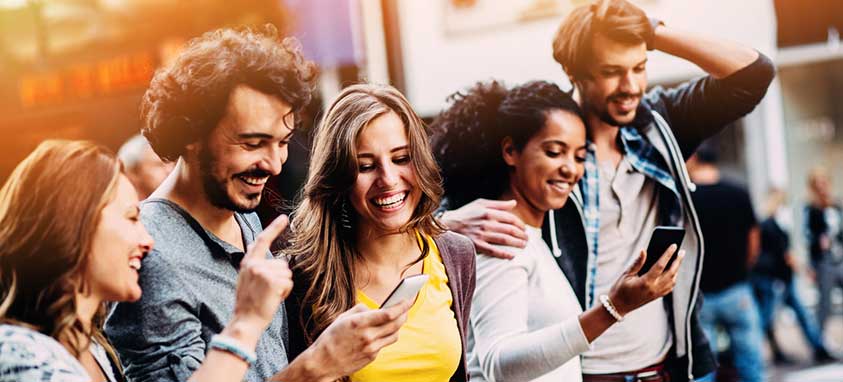 ♦

      2022 Update
Millennials have a huge amount of spending power–currently estimated at $200 billion–and an even bigger appetite for travel. They have continued to use new technology to their advantage. A majority want the ability to split the cost of travel, instant messaging-style customer service and services that recommend locations based on their interests.
♦

     2020 Update
Millennials are now entering middle age, marrying, buying homes and settling down. A 2019 study by Berkshire Hathaway Travel Protection found that millennials spend more and travel more than any other age group—including Baby Boomers. And they say they would spend more if they had more disposable income. They tend to focus on exploring the world and getting a "local" experience—and posting it all on Instagram.
♦

      2018 Update
Smart Meetings' personal research found that travelers of all ages seem to enjoy easy check-in and gourmet dining at reasonable prices. Who knew? But more to the point, a 2018 Future of U.S. Millennial Travel report based on a Resonance Consultancy survey of U.S. 20 to 36-year-olds found that 85 percent put a priority on venturing out of their comfort zones and learning new things. That ranked right behind dining (91 percent) and fun attractions (90 percent).
♦

   

2015 Original
Millennials (those born between 1981 to 1994/6) are expected to represent 50% of all travelers to the USA by 2025, according to the Cornell Center for Hospitality Research. Companies need to define their strategies based on this demographic group's personality traits and habits—they travel a lot, are early adopters of technology, enjoy personalized interactions and are spontaneous. Hotels will want to please them with easy check-in and gourmet dining experiences at reasonable prices. In return, satisfied millennials will actively promote their businesses on social media channels.
2. Tech explosion
2023 Update
The past year has seen a tech explosion like never before with the rapid advancement and implementation of artificial intelligence. There is a role for AI in every industry, hospitality included. The Hotel Show reports that AI can streamline often complicated hotel check-in and check-out processes, can handle common guest requests like room service and amenities, and can even offer personalized recommendations for services, activities and dining—all for affordable costs even to small businesses.
Read More: How Meeting Profs Can Find the Right Event Tech
♦

   

2022 Update
According to an April survey by the Bureau of Labor Statistics, only 7.7% of employees are still working remotely, indicating a decline from the May 2020 rate of 35%. The benefits of virtual meetings have not been forgotten by in-person and remote workers, however. TeamStage reported that nearly 90% of workers believe that video calls increase productivity. Employees are back to traveling, but not without the ability to check in with their teams from anywhere in the world.
♦

   

2020 Update
The sudden switch to working from home during social distancing of the coronavirus pandemic has forced planners to get on board with productivity apps and a crash course in pivoting to digital. Virtual meetings that were once seen as a threat to face-to-face events are now the savior for interactions that need to go on to support business, research and social needs.
♦

   

2018 Update
In the meeting room, planners are leveraging cloud-based digital registration and event app tools to deliver greener, more personalized experiences. From chat to VR and AR, tech has gone from gee-whiz to must-have as a tool to understand attendee preferences.
♦

   

2015 Original
The majority of guests today are self-sufficient, tech-savvy travelers who are comfortable using apps or mobile websites. Hotels need to make sure their offerings are up-to-date and user-friendly. At business meetings and conferences, travelers expect hotels and conference centers to have high quality tech equipment and a knowledgeable support staff.
3. Influx of international visitors
2023 Update
The New York Times reported in July 2023 that because the United States' excess death statistics (the total number of Americans who die each day from any cause, that surpasses normal numbers) has dropped almost to zero, the COVID-19 pandemic can really be declared over. Recent years have seen a rise in international travel in response to the easing of pandemic-era restrictions.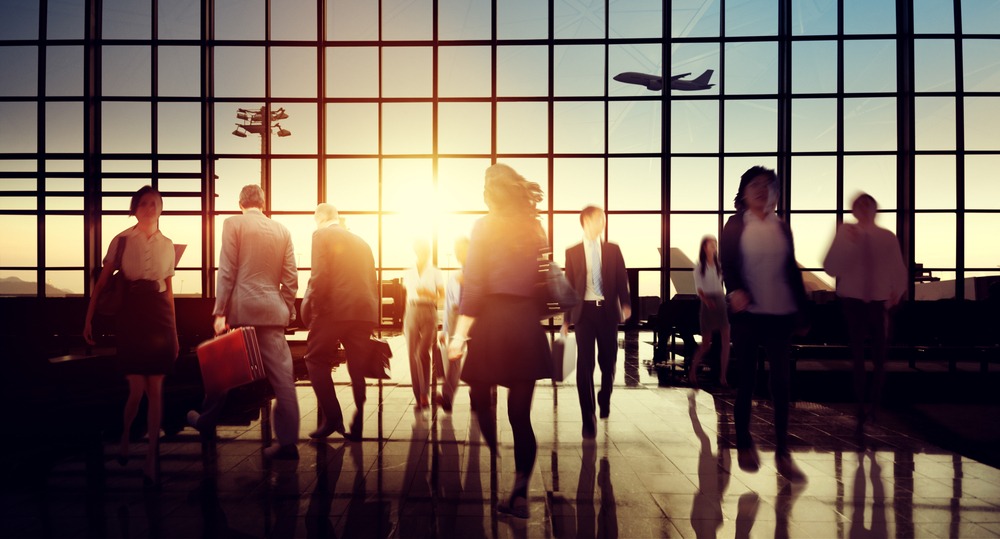 ♦

   

2022 Update
The strict rules that governed international travel during COVID are slowly being removed. The Biden Administration dropped the negative COVID test requirement for United States-bound international flights, which bodes well for destinations that rely on these travelers.
♦

   

2020 Update
Associations are lobbying for streamlining of visa programs, to grow the $97 billion economic contribution from global travel. Now the industry will have to address health safety in the wake of the coronavirus pandemic.
♦

   

2018 Update
U.S. Travel Association has warned that the U.S. is not keeping pace with global long-haul travel expansion. In the United States, international inbound travel is expected to continue to grow at a rate of 2.2 percent while the same traffic worldwide is estimated at 6 percent.
♦

   

2015 Original
International leisure travel is on the rise—Dubai International Airport has become the busiest airport in the world. Hotels must be able to provide services in a multitude of languages, and tailored experiences properly suited to the culture and unique needs of their international visitors.
4. Increased emphasis on health and well-being
2023 Update
The Global Wellness Institute expects the wellness tourism market to see 20.9% average annual growth and to reach $1.1 trillion in 2025. After the turbulence of the past few years, the importance of well-being takes on increased importance, in addition to a continued desire for healthy, organic food and accessible fitness facilities and amenities.
Read More: Team Building and Well-Being
♦

   

2022 Update
As of March 2022, all major hotel groups are still practicing social distancing and enhanced cleaning. These measures make guests feel that the hotel is considering their health and safety. Masks are on their way out as more than 200 million people have been fully vaccinated in the United States.
♦

   

2020 Update
Wellness is taking on primary importance as attendees want to know that it is safe to return to large group settings. Reduced density, increased sanitation stations and pre-packaged meals could be the norm going forward. Meanwhile mindfulness exercises to reduce stress and promote mental health have become more common in agendas large and small.
♦

   

2018 Update
Wellness tourism is estimated as a $563 billion industry. From MGM Resorts and Wyndham Hotels and Resorts' Stay Well rooms to Pullman's focus on sleep, food, sport and spa, and Hilton's Five Fee to Fitness program that puts the capability of a gym in the guest room, the hospitality industry has made it easier to stay healthy on the road.
♦

   

2015 Original
Guests today are taking charge of their health; hotels are responding with well-equipped fitness centers, pools and spas. Increasingly, travelers are expecting innovative wellness options. In addition to healthy food options, growing trends include lighting that energizes, air purification, yoga spaces, in-room exercise equipment and even vitamin-infused shower water.
5. Need for seamless technology
2023 Update
Contactless payment, mobile check-ins and fast, reliable wi-fi have all become increasingly common in hospitality services and fewer guests are willing to go without them. The rise of AI enables the use of service automation like chatbots to answer routine questions. More people are aware and concerned about data privacy, so strong data security is a must. Virtual reality is on the rise for lodging and location tours while augmented reality is entering the trade show floor in a meaningful way.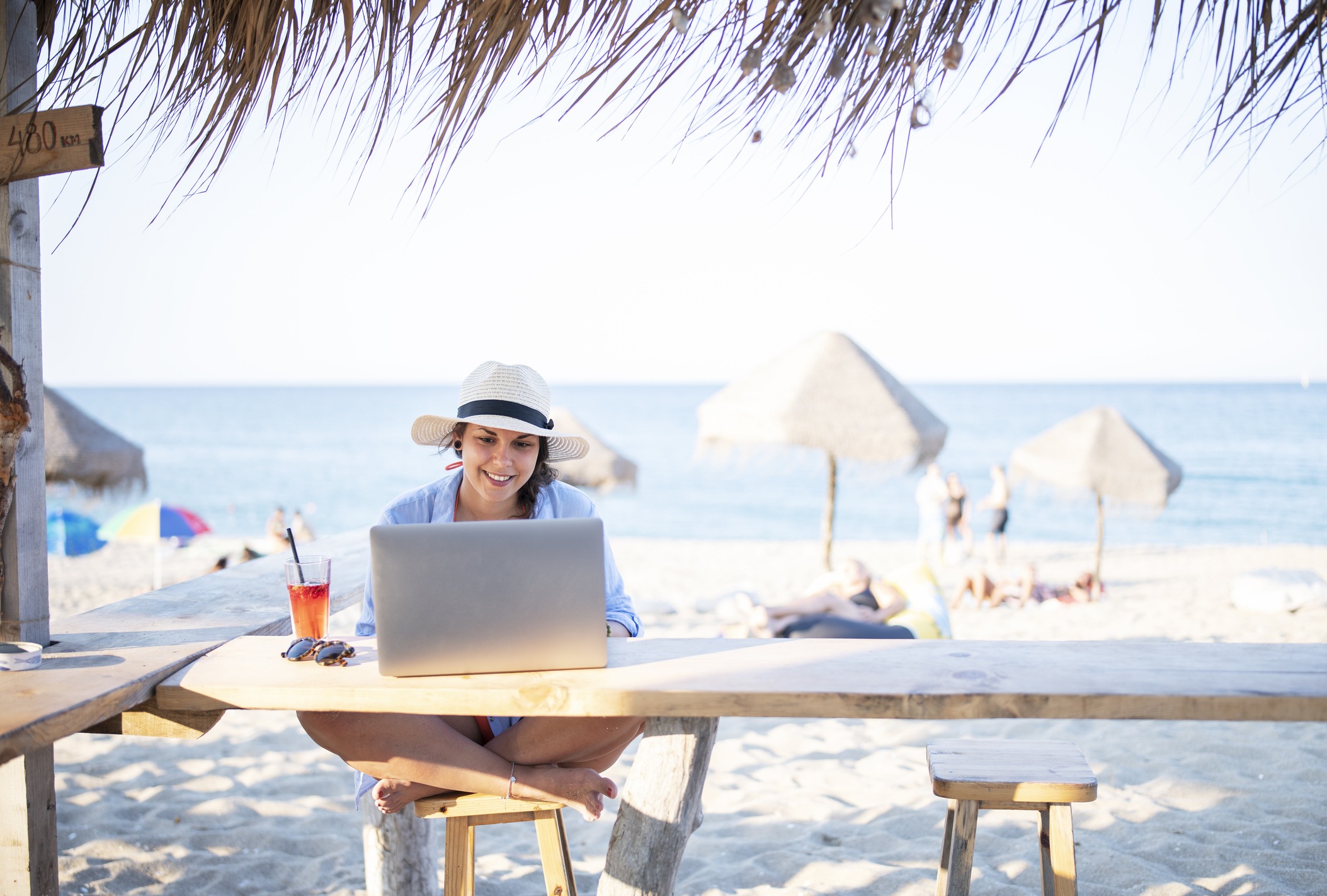 ♦

   

2022 Update
Streaming services have taken root as the preferred way to watch TV, both at home and in hotels. While some still take advantage of the hotel's cable services, guests spend more time watching streaming services when they're available. Netflix reported a subscriber loss at the start of 2022 for the first time in ten years, but services like HBO Max, Disney+, and Hulu are popular alternatives.
♦

   

2020 Update
The call for being able to handle everything from hotel registration and meal ordering from the convenience of our smartphones has only grown louder. A 2020 survey found that almost three-quarters of respondents would prefer to text for help in real time compared to 42 percent who said they would like to talk to someone using video. A phone call was the number one option.
♦

   

2018 Update
Everything is smart these days. Smart rooms, smart badges and smart phones are all connected to share information and make getting what you want when you want it easier than ever. Look for facial recognition to unlock clickless access to just about everything.
♦

   

2015 Original
Seamless connectivity across platforms and devices is growing more important. Many hotel groups are offering mobile check-in and digital concierge services. At Aria Resort and Casino in Las Vegas, guests are issued high-tech cards that detect their presence and unlock the door before they even reach it.
6. Sustainability rules
2023 Update
It's widely understood that hospitality has one of the largest environmental footprints of many industries. This means it also can make some of the most meaningful impacts. The Hotel Show narrows it down: hospitality organizations should focus on investing in efficient energy (like solar power and green design), reducing water consumption (through methods like greywater recycling) and reducing food waste (through methods like composting).
Read More: Seeking Sustainable Venues
♦

   

2022 Update
Nearly half of the United States is in a state of moderate to severe drought as of March 2022. Many guests want visible measures to be taken to limit water use. Linen reuse programs and low-flow showerheads and toilets are just some of the suggestions provided by Natura Water to limit water consumption.
♦

   

2020 Update
Attendees not only want to be assured that meeting professionals are doing everything they can to reduce the carbon footprint of the event, reduce waste and source responsibly, they want to see nature in the ballroom. Biophilic design uses the power of a connection with the earth to enhance the wellness of people. The result is renovations and new builds designed to attract the 63 percent of people who say they would like to see more plants in hotel rooms.
♦

   

2018 Update
Considering the environmental impact of everything from plastic straws to leftovers has become an essential part of an event professional's job. Venues are making it easier than ever to track food chains, reduce waste and minimize greenhouse gas footprints.
♦

   

2015 Original
Eco-friendly practices are becoming the norm, as properties focus on renewable energy resources and water scarcity. Many hotels are installing solar panels and updating systems so that air conditioners and lights automatically switch off when guests leave their rooms.
7. New roles for staff
2023 Update
The U.S. Bureau of Labor Statistics projects the addition of 1.9 million jobs in leisure and hospitality from 2021 to 2031, the largest increases being in F&B. After a concerning drop during the pandemic, this rapid rise looks strong. Hospitality is currently the fastest growing of any sector in the U.S. economy.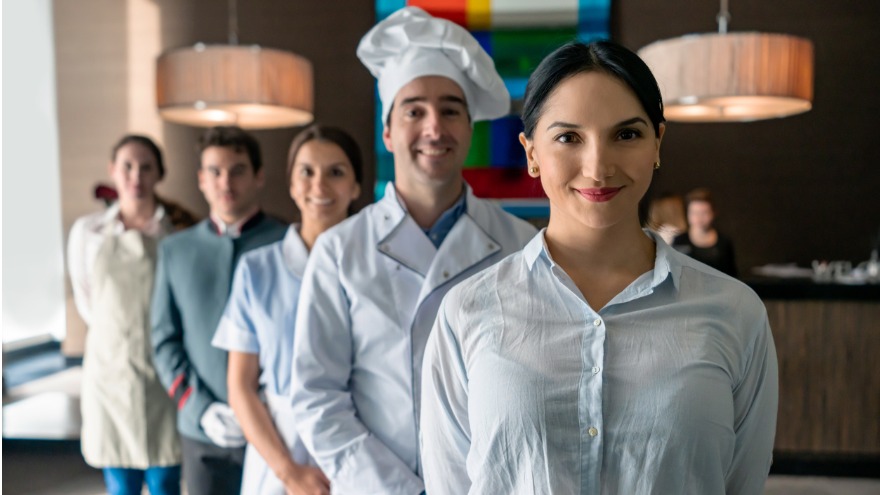 ♦

   

2022 Update
The current labor market is in a state of flux. Many industries are experiencing a labor shortage, including hotels and restaurants. Guests are now more open to seeing cleaning out in the open, but there are fewer people available to do so. Some hotels are offering higher wages, free training and other incentives to get people back to work.
♦

   

2020 Update
Hospitality workers have become the front lines during numerous emergency situations, opening up for victims of hurricanes and earthquakes, transforming into alternative hospitals during a pandemic and keeping the lines of communication open when the situation was changing quickly. Universities are stepping up to offer focused, advanced degrees in event planning with a risk management component embedded in the coursework.
♦

   

2018 Update
A quick search for hospitality jobs includes the titles such as social media coordinator, creative lead, events and experiences, audio-visual technician and yoga instructor. To qualify for these more specific roles, many are opting to pursue industry certification.
♦

   

2015 Original
Many travelers seem to prefer technology to human beings—they want to check-in digitally and don't mind if a robot delivers room service. This will give staff the opportunity to focus on more personalized service, as opposed to rote tasks.
8. Destination promotion
2023 Update
The Expedia Group's Sustainable Travel study from 2022 found that almost 3 out of 4 consumers would choose a destination clearly committed to sustainability even if it was more expensive, and that they want to see evidence of a destination's sustainability in easy-to-understand terms, accessible on its website. Loyalty programs and influencer campaigns are integral to keeping customers engaged, and social media is an indispensable marketing tool with 87% of millennials indicating that Facebook inspired them to make a booking.
Read More: Lessons Learned from MPI WEC in Mexico
♦

   

2022 Update
More people than ever are using travel websites to choose their hotel. Booking.com, one of the leaders in their field, saw 457.7 million visitors in March 2022. Entries on travel sites put hotels on the radar, especially when meeting spaces and other amenities are highlighted.
♦

   

2020 Update
Convention and visitor bureaus (CVBs) are stepping up to perform advocacy, help with risk management planning and source for sustainable and engaging options for events in their cities. They are now playing the role of strategic advisor. Many are stepping in to find solutions for issues as diverse as homelessness and measuring impact. All the while, CVBs have gotten creative about how they talk about their value. From heartfelt messages from the CEO during a crisis to support for charities and free video conference backgrounds, they are becoming part of the larger travel experience.
♦

   

2018 Update
The #Hotelfie, augmented reality ads and room service virtual reality goggles are now "things." Planners can visualize spaces in multiple destinations without leaving their computer.
♦

   

2015 Original
The explosion of social media is causing hotels to become more involved in destination and self-promotion. Many are featuring guests' images and tweets on their websites; some are even using the material in their advertising campaigns.
9. Real-time damage control
2023 Update
In the aftermath of the pandemic, although hospitality is one of the fastest-growing sectors of the US economy, its workers are also some of the lowest paid. According to a 2021 survey by Joblist, many former hospitality workers chose to leave the industry for good. July 2023 saw thousands of hotel workers strike in Southern California, demanding better working conditions, higher wages, and negotiations over new contracts. Staffing is a major issue for meeting professionals and being aware of any issues in advance of bringing a group is now a best practice.
Read More: UPS Strike May Be Imminent: Here's How Meeting Planners Can Cope
♦

   

2022 Update
In the age of digital booking, stars are everything. An Expedia study found that over 70% of guests will choose a highly-rated hotel over one attached to a brand name or offering a lower price. Offering perks for leaving a review on sites like Yelp, TripAdvisor, or Booking.com can encourage guests to write about their experience.
♦

   

2020 Update
Meeting professionals are being forced to turn themselves into social media influencers—or hire one. By engaging their communities year-round, providing thought leadership pieces, education and authentic views behind the scenes that would make a Kardashian blush, they are building a following that will be eager to attend the next event.
♦

   

2018 Update
The world witnessed TanaCon in real time when 20,000 people showed up for a YouTuber's event at a venue that holds 5,000, leaving thousands sweltering in the Southern California sun.
♦

   

2015 Original
If a hotel guest is dissatisfied, he or she can easily complain on Facebook, Twitter, Yelp or TripAdvisior. Hoteliers must be able to quickly respond. Engaging with customers and responding to their needs through these public forums help maintain positive guest relations and drive future bookings.
10. Unique perks
2023 Update
The "experience economy" is bigger than ever post-COVID. Some hotels are reinventing what they can offer customers, from chef-led cooking classes to guided hikes, all to offer guests the memorable experiences they are seeking. Look for destinations that can offer a visitor something memorable they can't get anywhere else.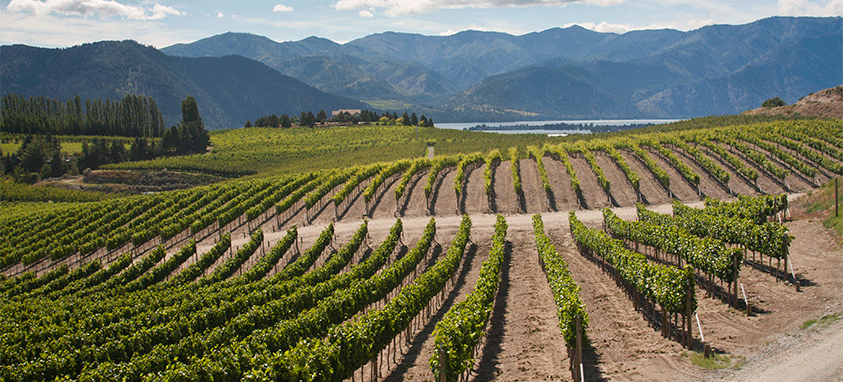 ♦

   

2022 Update
Some hotels have opted to redecorate lobbies, rooms or historical places to stand out from the crowd. An especially dramatic example is the Lafayette Hotel in San Diego, which is restoring the bar where a scene from Top Gun was filmed. Advertising new renovations is always a good way to attract business and leisure travelers.
♦

   

2020 Update
In the quest to constantly surprise and delight, some hotels have gone to great lengths. From hangover recovery concierges in New Orleans and "hotel flatterers" who provide guests with random, thoughtful remarks about how wonderful they are, the emphasis is on personalization. Also a staple now at many properties, pet-friendly policies that start in the lobby. Inspired by cat cafes and puppy therapy, hotel are offering pet packages that include poolside petting paired with Prosecco.
♦

   

2018 Update
This is the year of the public living room as hospitality properties scramble to create comfortable spaces for informal gatherings in lobbies, restaurants and entries.
♦

   

2015 Original
With so many brands to choose from, properties need to find a way to stand out. Some are offering free daily wine tastings in their lobbies or bars; some are incorporating sophisticated informational screens in bathroom mirrors; and others are giving away curated set lists of downloadable music.