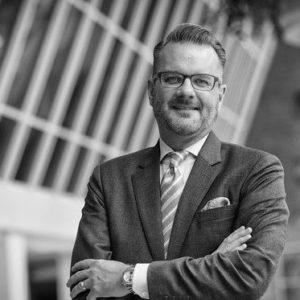 Event planning veteran Brad Weaber, founder of the eponymous Brad Weaber Consulting Group, has some news for meeting professionals who may have written off destination organizations as not relevant. "It used to be all about heads in beds; now CVBs are involved in subjects ranging from advocacy and safety to climate change; the role of a destination organization has changed dramatically," he said.
They are now strategic advisors.
Weaber has launched a new career as a communications consultant, working largely with boards, and has facilitated panel discussions with planners and CVBs that dramatically illustrate how the two can work together to solve social problems.
"This is the power of where we're going as an industry," Weaber said. CVBs are addressing difficult issues, being transparent and open, and working with planners to solve problems. To illustrate his point, he pointed to an exchange on the stage in July at Destinations International's annual conference in St. Louis.
Partner in Planning
Deirdre Clemmons, CMP, senior vice president of events and strategic partnerships at Airports Council International (ACI) of North America, which produces more than events a year across North America, peered out at the roomful of destination organization executives and said, "You have become my partner—no matter how long or how small an event is." Clemmons described how she has witnessed the CVB shift to trusted advisor first-hand. She now relies on them for a connection to experiences in the community.
She also turns to CVBs for help in collecting analytics on the impact her groups have on a community when they bring a meeting. For just ACI's annual three-day conference for 2,500 people, the economic bump is $5.5 million. "It's vital to know the impact," said Clemmons.
A Dramatic Turnaround
Windy Christner, CMP, senior director of meetings and expositions at American Pharmacists Association (APhA) called the relationships with CVB service personnel essential. "They become a part of my team," she said. "To tell you the truth, my job load would be out of control if I didn't have a good services person I could rely on to pick up the phone, get back to me, give recommendations, be my advocate. Someone who will work with me closely when things go wrong—as closely they would work with me when things go right."
That was exactly what happened when Christner almost pulled her 6,000-person annual meeting with an economic impact of $11 million from the city of Seattle.
She told Visit Seattle CEO Tom Norwalk that the homelessness issue was making some of her attendees uncomfortable and was, frankly, "out of control." Instead of denying it, he asked her to put her concerns in a letter that he sent to city leaders. He was trying to address the issue with them and knew her words would carry weight.
Norwalk explained, "We decided as an organization about 10 years ago that what was happening all over the county in cities big and small could be one of the most hurtful issues for the conventions industry, so we started to speak out. We put ourselves out there in a way you never thought a CVB would be doing."
The letter caught the attention of city leaders and the media, which started to do stories about what the city would lose if it didn't act.
Eventually Christner came to the realization that instead of complaining about this issue, she needed to do something about it. "We decided we were going to turn this around," she said.
However, even though she was confident attendees would share her desire to help, she knew just giving people money on the street was not the answer. "There are fabulous organizations in each destination that already have processes in place to assist with homelessness, drug addiction and mental health," she said.
With the help of Visit Seattle, Christner connected with nonprofit Mary's Place. A booth was set up in registration to share stories. Attendees created comfort kits. For every badge swiped, two dollars was donated to the organization, which places unsheltered families in permanent housing. Thousands of dollars were collected.
Christner said her job was to make sure attendees knew APhA was doing everything possible to keep them safe, including offering safety and security tips on the web site. But the partnership resulted in much more than that. "The emotional connection with my attendees was something I had never seen before," Christner said.
APhA ended up having an extremely successful convention in Seattle, and is now bringing its Federal Pharmacy Seminar there in 2021.
What If Every Meeting Did This?
"We know we can't solve everything. What we're trying to do is make an impact," she said. "Can you imagine if every meeting organization partnered with somebody who would help the people who are homeless in your towns? What an impact and difference we would make in the lives of even just a few people!"