Advanced education classes on both coasts help event professionals lead
Event management has reached a critical point, where being a master of logistics, AV, registration and technology is not enough to be effective at the highest level. Event leaders need to be able to strategically work with all stakeholders to advance the company's goals. This requires adding skill sets that have not always been in the job description—and frankly, can be a bit scary for some longtime practitioners.
We are talking about core competencies such as financial management, data analysis and behavioral science—in other words, leadership. Luckily, two new executive MBA-style programs are launching this fall on opposite sides of the country to help midcareer event professionals fill those critical gaps.
NYU Offers Practical Advancement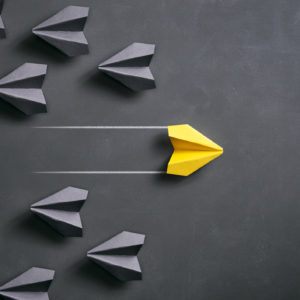 Two dozen students are in the inaugural cohort to enter the Master of Science in Event Management program at New York University's Jonathan M. Tisch Center of Hospitality. Beyond the core curriculum of finance, marketing, risk management and data analytics, students must be working in the field to put the lessons to work in a practical setting. For electives, they can focus on business development, sport event management or event operations.
Lynn Minnaert, academic chair of the department and a clinical associate professor, explained that as the event management field continues to expand, "We are seeing a shift in how event professionals are perceived. They were once seen as 'nuts and bolts' operational managers, but now they are often strategic partners in marketing/sponsorship, risk management, contracting, compliance and creative experience design."
That expanding role comes with an increased demand for specialized knowledge and skills, such as in the areas of data analytics, technology and regulatory requirements. "That is why the term 'event planner' has fallen out of favor lately—it doesn't capture the skill set contemporary event professionals have," she said.
Incoming student Sherene Lewis is one of the midcareer professionals looking for a pivot. After graduating from college, she started a family and fell into litigation paralegal work. She wants to return to sporting events, where she worked as a photographer in the NBA. "My ultimate goal is to plan big events like the Super Bowl," she said. "That is where my passion lies."
Lewis is excited about going back to school, but also nervous because it has been several years since she was an undergrad and she has to get back into the mindset of studying and taking tests. Top on her to-do list is getting involved—getting to know her fellow students and the industry leaders who will serve as her professors.
SDSU Focuses on Business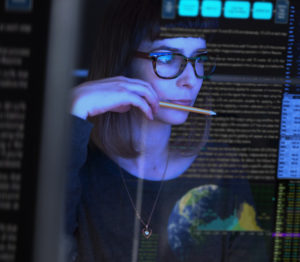 On a sunny August morning on the West Coast, 14 students embarked on their next chapter by participating in a one-week intensive orientation at San Diego State University that addressed just the transition Lewis was anticipating. Before they arrived, the 12 women and two men from the association, corporate, higher education, venue, nonprofit and third-party worlds answered a series of questions about themselves that will be used as a starting point to learn empathetic communication skills.
On average, the students have 15–20 years of experience in the industry and some have more than 30 years. They don't need to be quizzed on the basics. They are looking to move up in their organizations. But first, they need to better understand themselves and how they interact in the world.
"We reverse-engineered this program of five to eight week courses by interviewing top professionals in the industry to identify skill gaps, and found that business skills—communications, finance and leadership—were the things holding them back from getting a seat at the table, so that is the genesis of the curriculum," explained Carl Winston, director of SDSU's L. Robert Payne School of Hospitality and Tourism Management program.
The research, done in conjunction with MPI, found that 20 years ago, most meeting professionals fell into the career accidentally and taught themselves to be good at logistics, putting together programs and managing budgets. But the job has evolved, and so has the toolkit needed to be successful. "Logistics are the price of entry; we will not be teaching how to set up a room. This is about learning to lead entire organizations from the middle of the org chart," he said.
The challenge is that most planners don't sit at the top of the company ladder, but they are responsible for the entire company coming together in the same room for three days at an event and directing the executives about what to do. They have to learn to manage stakeholders effectively, without the boss title.
Students are now back at their jobs, completing team projects and learning from case studies online. The ability to put the concepts learned in class to work at the office helps make the lessons more meaningful and improves the planner's organizational visibility. "Her boss will see her working with other departments, expanding her role in the company. Organizational fluency and effectiveness goes up immediately inside and outside the organization," Winston said.
Upon graduation 18 months from now, in addition to strategies for motivating others at work and home, planners will also come away with 16 contacts of fellow students that will always be there for them when they need some candid feedback. "The networking is off the charts," Winston said, referring to what he has seen at other SDSU executive MBA programs.
2020 Skill Set Reboot
This is not your grandmother's event management world. Here are the skills being taught at the master's level for the next generation of event professionals.
Communication/emotional intelligence: Event planners, marketing managers, finance directors and executives often approach an event with different goals. Understanding each person's motivation and being able to communicate in a way that resonates with each individual is the sign of effective stakeholder management.
Finance: SDSU/MPI research showed that one of the biggest skill gap areas—and one of the scariest—is in accounting and finance. Powerful planners are learning to embrace the spreadsheet.
Data analysis: "If you aren't using finance and data, you won't get that seat at the table," Winston said. Being able to ask the right questions, see patterns in the trends and iterate to improve the product is how programs continue to improve.
Leadership: Sharing a vision for a better way to design events to meet company goals is the mark of the event professional of the future. Mastering the art of bringing people together to execute on a shared vision is the secret to unlocking a whole new world of influence.