Stuffed teddy bear hunts for locals, and virtual cooking and visits to Harry Potter filming locations for out-of-towners, are among the creative approaches that destination marketing organizations throughout the world have been taking to engage people during the coronavirus pandemic.
Though these organizations are generally doing an excellent job of covering the coronavirus pandemic, which is uppermost on most people's minds throughout the world, they are finding that clients and other readers still want to be engaged, informed—and, yes, distracted—about other things.
An online Opinium survey conducted March 20-25 with 2,006 U.S. adults ages 18 and over found that while 31 percent feel that coronavirus is the only thing that matters right now, 41 percent disagree and more than half (55 percent) think that there are other important matters that aren't being addressed.
"If relevant to your brand, consumers will welcome content on other important issues that are currently being sidelined," stated Giulia Prati, vice president of research at Opinium.
For CVBs and DMOs, this refers to the need to keep people informed about their destination by providing new content in imaginative ways, and to keep things light in the process. And really, what better time to give marketers' imaginations free reign?
Changing the Messaging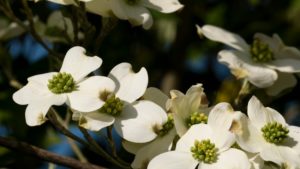 During spring and early summer in Nacogdoches, Texas, the community typically sees a boom in travelers and visitors as it capitalizes on its sprawling gardens and wild spaces, and festival season gets underway. In early March, as the coronavirus began to spread, Nacogdoches Convention and Visitors Bureau changed its messaging to encourage healthy people to enjoy the city's gardens and natural rural areas while observing social-distancing guidelines.
When more restrictive travel guidelines were implemented nationally, the CVB began focusing more on the local community. It created a teddy bear hunt—in which businesses and people are encouraged to put a stuffed bear in a place where it would be easy to spot from a sidewalk or window—and is planning to offer a Chalk-Your-Walk event.
Philadelphia Convention & Visitors Bureau launched a "Philadelphia from Home" webpage that includes ways to interact with the city's offerings from a distance, which it's promoting on social media. Recipes for a famous Philly Cheesesteak, a Facebook Live post from Philadelphia Zoo and a list of restaurants open for takeout are among the ways locals and would-be visitors can interact with the destination—and they are likely to inspire many visits.
A 60-second video, Intermission—which features employees in the tourism industry—was created by Visit Omaha to highlight the community's strengths and attractions, and inspire viewers to look toward the future.
The 7 Minutes in St. Lucia campaign began on Thursday, offering viewers an opportunity to explore the Caribbean destination via Instagram Live. Produced by Travel Santa Lucia, the campaign kicked off with a seven-minute streamed yoga practice with the Pitons, the island's world-famous volcanic spires, in view. A cooking class, dance party, and guided meditation were also included.
Discover Puerto Rico is inviting its followers and would-be visitors to a virtual getaway with its salsa classes, cocktail making and cooking. The DMO shifted from a "visit now" to a "visit later" approach a couple of weeks ago to keep the destination top of mind for future visitors.
Enhancing the Scenic Journey
Visit Britain has been posting ways for readers to engage with British culture from a quarantine couch. Each post includes calls to action, such as inviting followers to explore the filming locations featured in The Crown and Harry Potter movies, as well as including crowdsourcing tracks for a Spotify playlist of iconic British music.
Switzerland Tourism is giving users on social media some new slices of Switzerland from afar, using hashtags such as #neverstopdreaming and #staystrong to bolster morale.
And Visit Portugal's two-minute "Can't Skip Hope" video takes viewers to sweeping vistas and charming scenes, and comes across as an inspiring "we're all in this together" rather than a heavy sales pitch.
Las Vegas Convention and Visitors Authority released a library of Zoom meeting backgrounds, including the fountains of Bellagio and views from High Roller observation wheel at The Linq. The fun additions to virtual meetings can be downloaded at the destination's web site. At the same time, visitors can also get their Vegas strip through apps available from The Neon Museum and The Mob Museum. Interactive exhibits and narrated photo tours are almost like being there.
Though DMOs have hit the pause button on planned marketing activities, these types of creative approaches are not only maintaining ties with consumers, but also enhancing them by providing enjoyable, educational activities in a difficult time. The approaches can also help to inspire other DMOS to follow suit in their own unique ways.