Destinations are finding creative ways to help their communities and industry during the disruption of meetings due to social distancing. Charles Harris, chief marketing officer and executive vice president of public affairs at Visit Anaheim, said that even though Anaheim Convention Center and Disneyland are closed, his team is strategizing ways to emerge from the setback even stronger.
"We have to be visible and accessible to community stakeholders, who are clearly struggling, showing up for them on tough days and being a resource," he said on his LinkedIn page.
He is also collaborating with neighboring CVBs to exchange information and provide daily updates to partners who request it. "The travel and tourism industry will certainly recover from this. We have a role to play in that recovery, now and later," he said.
More: Cries Mount for Federal Aid to Travel Industry
After another Southern California destination, Pechanga Resort Casino, closed its doors to visitors this week, it donated nearly $100,000 worth of food to three charities that help people in need in the region. "It's a lot of food," said Jared Munoa, president of Pechanga Development Corporation. Supplies included dozens of 25-pound bags of onions, carrots and celery, pallets of ripe strawberries and blackberries, and thousands of pounds of cantaloupes and honeydew melons.
Also donated was milk (461 gallons) and other dairy products worth more than $10,000. "The amount of food service our team provides can be staggering… We are very glad it's going to deserving folks who are undergoing unprecedented circumstances."
Communicating Hope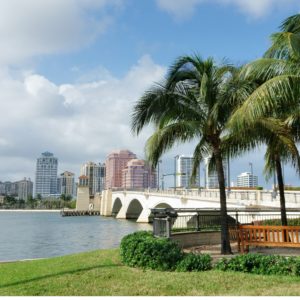 On the opposite coast, another destination is taking a preventative approach. "We're ready for you, when you are, with open palms" is the message Kelly Cavers, senior vice president of group sales and destination services at Discover The Palm Beaches, wants to get out. The organization has been proactively sharing information from Centers for Disease Control and Prevention (CDC) and Florida Department of Health, including precautionary measures for travelers, via its website and social media channels.
See also: Planner Guidance from WHO for Keeping Attendees Safe from COVID-19
By connecting Palm Beach County Health Department, representatives from local hotels, restaurants and entertainment venues in open dialogue, Cavers hopes to ensure that her community has the most up-to-date information and data, so everyone can respond appropriately.
At the same time, her team has been updating meeting-professional partners on the state of the destination, as well as supporting them through the process of pausing and canceling conferences.
In California, Visit Concord has also taken on the role of sharing information about community resources. #ConcordEats is a list of restaurants providing take-out and delivery services during the Shelter in Place order. The community is encouraged to share photos of take-out or delivered food and use #ConcordEats on social media to show their support.
Visit Omaha created a 60-second video,entitled Intermission to reflect the city's resilience and remind people how strong the community is during difficult times.
"In Omaha, we've seen craft brewers transform their business in order to make hand sanitizer,  a toilet paper factory staffed with visually-impaired and blind employees who are working overtime to churn out product, and a local hospital develop a new way to disinfect masks to allow for extended use," said Keith Backsen, executive director for Visit Omaha. "This city is filled with inspiration."
The video features employees in the tourism and events industries  and highlights the community's strength and inspires viewers to look to the future.
"This video is a step in setting the tone for how we unite and support each other in these uncertain times," added Backsen. "A new normal is coming … this is just the intermission."
Delivering Southern Hospitality
Louisville Tourism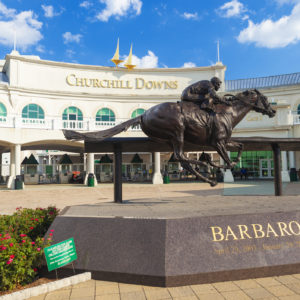 is working with local hospitality teams to donate food while properties are vacant. Kentucky International Convention Center and hospitality partner Levy teamed up to re-direct 4,000 pounds of food through a relationship with Dare to Care and Healing Place.
Bourbon distillery Rabbit Hole is repurposing its equipment and alcohol supply to produce hand sanitizer. Nonprofit Scarlet's Bakery is providing free lunches to Shelby Park children. Chef Edward Lee of 610 Magnolia is partnering with Maker's Mark distillery to create a goods drive for service-industry families. And Fund for the Arts is providing an at-home "Dinner and a Show" experience. During Kentucky Shakespeare's virtual performance of As you Like It, audience members can order a meal to be picked up at 610 Magnolia. For each meal purchased, a meal will be donated to a hospitality worker in need.
"Tourism not only makes a daily impact as the third-largest industry in Louisville but continues to make a community impact during challenging times like these," said Karen Williams, Louisville Tourism president and CEO. "We are grateful for the significant role the hospitality industry is playing in supporting our 27,000 service-industry members, as they are vital to Louisville's success. We must keep our hospitality community strong, as tourism will be one of the first industries out of the starting gate to aid the city's economic recovery."
A Comforting Hand
Visit Milwaukee is reporting that The Wisconsin Quilt & Fiber Art Museum is working on a quarantine quilt. Crafters stuck at home will create 12-inch squares and mail them to the museum, which will create a large-scale community quilt for public display.
Meanwhile, Central Standard Craft Distillery is putting its spirit-making to a slightly different use. They're now creating bottles of sprayable hand sanitizer from vodka and giving it away for free to at-risk groups such as nursing homes, homeless shelters, first responders and food banks.
Seeking to help fill employment gaps for service industry employees, locals have created a Facebook group that seeks to connect out-of-work service industry members with odd jobs. With nearly 3,000 members, the group is already beginning to share success stories, like the former pub employee who has been able to earn extra cash detailing cars through the help of this group.
Stone Creek Coffee, the Pfister Hotel, Potawatomi Hotel & Casino, Saz's Hospitality Group and Milwaukee Public Market are donating perishable food to Milwaukee food banks. From curbside literature donations of online open mike nights and the Milwaukee Bucks team's donation to help Fiserv Forum workers, everyone is stepping up.
Also noted on the CVBs note on their #goodthingsbrewing page are the thousands of Milwaukee families directly supporting their neighbors. "Kimberley Bayer posted signs in her neighborhood offering to support those on her block by doing grocery shopping, making meals or simply checking in daily with phone calls. It's gestures like this that can mean the most to those with the fewest resources.
An Open Letter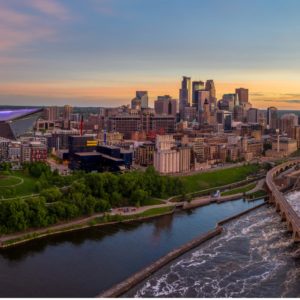 Meet Minneapolis is reaching out to elected officials to deliver the message that tourism and hospitality are integral parts of our economy, encompassing a workforce of more than 37,000 individuals in Minneapolis. "These workers provide valuable services and assistance to the 34.5 million annual visitors we welcome to our metro region. The unprecedented public health crisis we're facing has ground travel to a halt and put the businesses and workers who rely on visitor spending in peril," the open letter reads.
"At Meet Minneapolis, our primary role is to promote business and leisure travel to visitors around the country and the world and those visits fuel our local economy, create jobs and sustain local workers and their families."
The destination is calling on Washington to establish a fund to keep workers employed, provide emergency liquidity for travel and hospitality businesses to remain open and bulk up the Small Business Administration loan program. "On behalf of our Minneapolis tourism and hospitality workers, we strongly urge Congress to act quickly to protect these individuals. Needed is additional relief in the 'Coronavirus Aid, Relief, and Economic Security Act to ensure that the travel workforce can emerge from this crisis strong and intact, so they can power the economic recovery."
Essential Service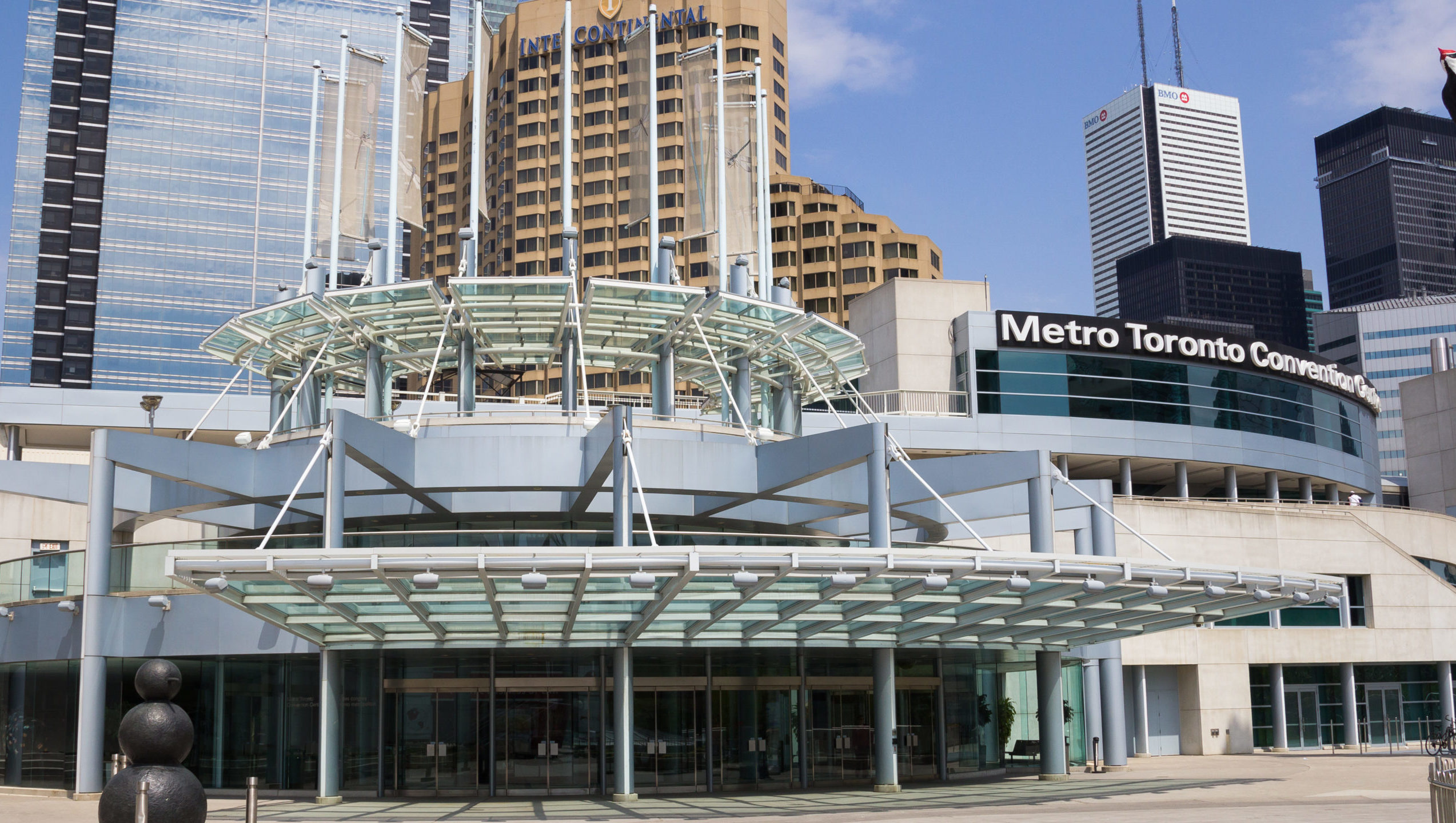 Metro Toronto Convention Centre (MTCC) is supporting those struggling with food insecurity by donating food surplus from cancelled or postponed events to local shelters and charitable organizations, including Margaret's Housing, Good Shepherd, The Scott Mission and organizations who help people with disabilities who have to stay home. Some 1,500 meals found a good home thanks to the MTCC efforts. "This donation would not have been possible without the dedication of our staff who worked diligently to prepare food items for delivery," said Lorenz Hassenstein, MTCC president and CEO. "In times like these, playing our part and helping those in need is essential."
SoCal Relief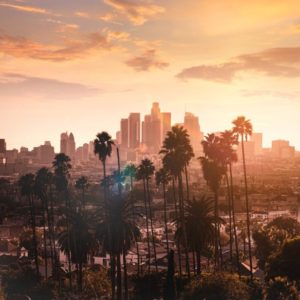 Discover Los Angeles reports that Angelenos are stepping up SoCal-style. On Tuesday, Los Angeles Rams and ABC 7 will host a virtual telethon to support the United Way of Greater Los Angeles' pandemic relief fund. Rams quarterback Jared Goff and offensive lineman Andrew Whitworth are funding 2 million meals for Los Angeles residents to help kick off the virtual telethon. Goff and Whitworth are donating a combined $500,000 to the Los Angeles Regional Food Bank to finance the meals.
The LA Lakers, Clippers, Kings and STAPLES Center have announced that they will join together to establish a fund that will provide financial support for more than 2,800 hourly event employees impacted by the suspension of sporting events at STAPLES Center. Some 7,000 pounds of food left over as a consequence of the cancellations of the NBA and NHL seasons was donated to the Midnight Mission and Los Angeles Mission in Downtown LA.
Good News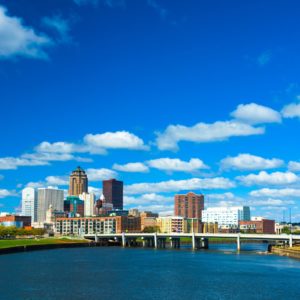 Catch Des Moines launch the DSM Local Challenge to encourage Greater Des Moines residents to support shopping local while practicing social distancing. Official rules call for posting a photo on social media to show support and tagging three friends to do the same using the phrase: "I support (name of business)" and the hashtag #DSMlocalchallenge.
The initiative works for ordering takeout or delivery from a local restaurant, purchasing gift cards from local retailers or restaurants online, and purchasing season passes to local attractions and museums.
"It's vitally important that we band together to support local businesses, the lifeblood of our communities, during this unprecedented time," said Greg Edwards, president and CEO of Catch Des Moines. "Restaurants, bars, attractions and small retailers are especially in need of our help, which is why we're proud to offer several resources and champion initiatives to preserve and protect our vibrant Greater Des Moines culture."
Leaving the Light On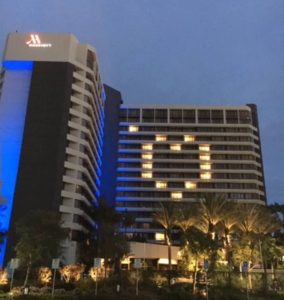 Marriott properties across the country, including JW Marriott Indianapolis, The Westin Michigan Avenue Chicago and Niagara Falls Marriott, are lighting up their windows with messages of hope for their local communities and the greater community of travelers as part of a #MarriottStrong and #HotelsofHope intiative.
Pop-Up Hospitals
The 1.8 million-square-foot Jacob K. Javits Convention Center in New York City is being transformed into a 1,000-bed hospital, and could eventually house twice that many, New York Governor Andrew Cuomo said in a statement this week. The main showroom will be broken up into four 250-bed hospitals each about 40,000 square feet in size. More than 300 Federal Emergency Management Agency workers will man the pop-up hospital.
Nearby, Four Seasons Hotel New York will provide free rooms that normally go for $1,000 a night to doctors, nurses and other medical personnel. "Many of those working in New York City have to travel long distances to and from their homes after putting in 18-hour days," said Ty Warner, the founder and chairman of Ty Warner Hotels and Resorts, which owns the property, told Bloomberg. "They need a place close to work where they can rest and regenerate."
On the other coast, San Diego County is working with hotels to use 1,300 guest rooms to quarantine people who are homeless and showing signs of COVID-19 to prevent hospitals from begin overrun with cases that do not require critical care, according to The San Diego Union Tribune.
Across the pond, ExCeL London is being converted into The NHS Nightingale Hospital, London, with 500 beds equipped with ventilators and oxygen. The capacity will then continue to increase, potentially up to several thousand beds, should it be required.
Jeremy Rees, CEO, ExCeL London, said: "Our country is facing the largest national emergency for a generation and our thoughts and sympathies are with those who are personally affected by this situation. It is crucial that everyone plays their part in the national effort, working with the government to combat the spread of the coronavirus and save lives."
In Nashville, Convention Center Authority donated $500,000 to the COVID-19 Response Fund on behalf of Music City Center to support those in the hospitality industry facing hardship due to the virus. "As we face these volatile and uncertain times, the one thing we can all do is find ways to support one another, said Sharles Starks, president and CEO of Music City Center. "We cannot predict when businesses will return to any degree of normality and want to offer help to our community of workers and families who have been furloughed or displaced."
Full Hearts, Full Bellies
Caesars Entertainment is donating more than 250,000 pounds of food and thousands of gloves, masks and hand sanitizers to local hospitals, charities and first responders. All US properties have volunteered to assist their local communities, including Caesars' Las Vegas properties, that donated approximately 116,000 pounds of food to a local food bank and medical supplies to University Medical Center, Las Vegas. All together, the company will be able to provide approximately 208,000 meals throughout the country.
Virtual Tip Jars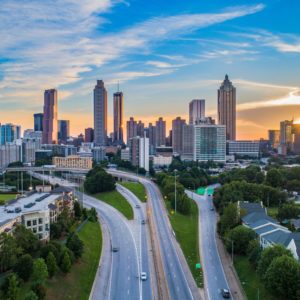 The Atlanta Convention & Visitors Bureau (ACVB) launched a resource page for hospitality employees around the #WeAreATL hashtag to support the industry during the negative effects of the pandemic. Resources on the page include fundraisers for employees and restaurants providing delivery and pickup, as well as virtual tip jars to support local artists and musicians. You'll also find a list of attractions offering virtual experiences and an event calendar for closures and cancellations at the site.
Are destinations in your area stepping up to help during challenging times? Let us know at editor@smartmeetings.com.