The pivotal trends that will change post-COVID meetings forever
While many may be ready to say toodle-oo and good riddance to 2020, it was a year that taught us a lot about who we are. And the importance of what we do. The year's end is an opportunity to look back and break down all those lessons of the pandemic—in order to design even better experiences in 2021. The COVID-19 shutdown supercharged many of the trends we highlighted last year, with an exclamation point behind anything that kept attendees safe, engaged and connected.
Here are the top 25 trends we wrote about this year, and how you can learn from them to crush whatever comes next.
25. The Great Outdoors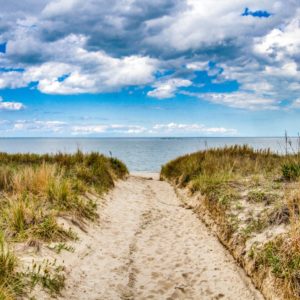 With CDC guidelines suggesting that coronavirus particles disperse more quickly outside, venues are taking a cue from restaurants and discovering al fresco meeting rooms in parking lots, lawn areas and patios. While these spaces still require distancing, they allow everyone to breathe a little easier.
Now What? Some regions and times of year lend themselves more easily to this trend. Wherever you are going, always have a CDC-compliant backup plan in case you have to move indoors.
24. Bubble Worlds
Pioneers in the return to gathering could be sports teams. The NBA successfully created a bubble at Walt Disney World to stage a months-long finals tournament. And Indianapolis recently hosted Tournament of Champions, a California-based high school sports tournament. Perhaps they are on to something.
Now What? By building on these innovative approaches to achieving goals while keeping everyone safe through a combination of testing and tracking, meetings can get back on track, too.
23. Testing, Testing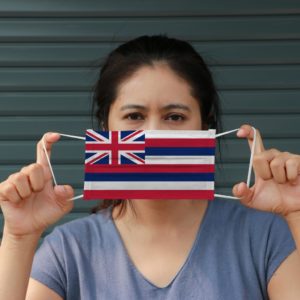 Fast, reliable testing may be the Get Out of Jail card that gets people traveling again. In lieu of mandatory quarantine, many destinations, including Hawaii, started admitting visitors who tested negative for COVID-19 within 72 hours before their flight with an FDA-approved nucleic acid amplification test (NAAT).
Now What? The World Economic Forum started trials of CommonPass, a universal digital record that allows travelers to securely document their certified COVID-19 test status while keeping their health data private. Advances in vaccines, tests and contact tracing could help everyone feel better about coming together.
22. Cancel Lines
The Walt Disney Company may have revolutionized the line by making it part of the experience, snaking it through colorful murals that distract those who may be queued up for hours. It also pioneered FastPass, the ability to pay to cut in line. But today, any line be potentially dangerous if not rigorously controlled.
Now What? Anticipating speed bumps and smoothing them out by delivering drinks to the table (instead of that herding at the bar) and staggering entry to general sessions can make distancing easier. Scheduling time at trade-show booths or gifting experiences removes friction and makes the entire experience more pleasant and safer.
21. WFH (Work from Hotel)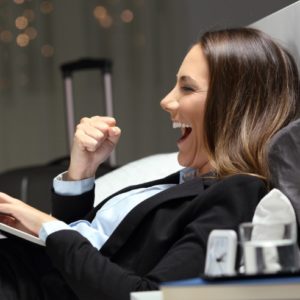 With lots of empty rooms to spare, hospitality venues started offering relief from living-room fatigue. They promoted special weekday pricing that put all the perks of cube life (quiet, clean spaces away from the kitchen dishes and kids) with the amenities of a resort (room service and housekeeping). Marriott tied its Work Anywhere program into Bonvoy points. Hilton's Workplaces program offer access to office supplies and discounts on meals.
Now What? Until big events start filling mid-week conference hotels again, this could be a popular offering for some time to come. Staff meeting in the Club Lounge?
20. COVID Care Packages
What's the next best thing to room drops of branded goodies at a convention? Shipping everything from alcohol to craft supplies and logoed tchotchkes in colorful boxes to attendees for use during virtual meetings! It lends a personal touch in a digital-first world.
Now What? Mailing badges and registration material in advance of IRL conferences eliminates the need for registration on site. Experts advise asking first for the best address or else many packages could be marooned at dark offices while attendees harbor in their basement workspaces. Bonus points if you use drones.
19. Luxury Boxed Lunches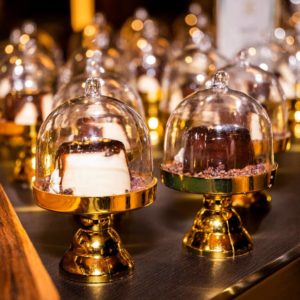 Yes, we want individually served meals shielded from ambient droplets, but a soggy sandwich and hard cookie in a brown box are not going to cut it. Attendees are still looking for memorable meals that make the trip worthwhile. They can slather mayonnaise and mustard on white bread at home, thank you very much.
Now What? Some venues are getting creative with bento boxes, branded containers and gourmet ingredients (truffled mac-and-cheese with lobster in a clamshell, anyone?)
18. Safe and Green
After making measurable progress at eliminating waste from meetings (think plastic straws and water bottles), the trend quickly shifted back to cellophane-wrapped everything as venues struggled to show they were safe and sanitary.
Now What? Innovative meeting professionals will have to come up with new ways to deliver individual portions without all the plastic and wrappings. Biodegradable and right-sized portions could help flatten the curve and reduce the pile destined for landfills.
17. Wellness Redefined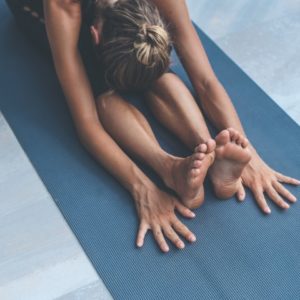 While health and wellness have moved to a much more prestigious position on the trend line, the definition has changed. Health smells less like incense and more like Lysol. It is less 10K and more six-foot distancing. Yes, being healthy is still important: A robust immune system can be the deciding factor in whether the disease sends you to the ER. But now guests want to know where that barbell has been before they lift it, and the downward dog might be attempted in their hermetically sealed rooms rather than as a group exercise.
Now What? Even more than ever, the event organizer's job is to encourage activities without forcing participation. Sharing fun-run pics beats a crowded finish-line photo any day. Offering healthy food options, served in covered plates by gloved attendants, beats make-your-own smoothie bars. Same goal, different look.
16. Flexibility Rules
When everything is uncertain, the days of strict cancellation fees and attrition rates seem downright quaint. With airlines and hotels hungry for bookings, the threat of punishing customers if the next surprise turn in the road upends their plans could discourage them from even considering venturing outside their homes.
Now What? Venue contracts, airline tickets and loyalty programs have almost unanimously shifted to better cancellation windows and extended benefit accumulation periods, respectively—many through mid-2021.
15. Duty of Care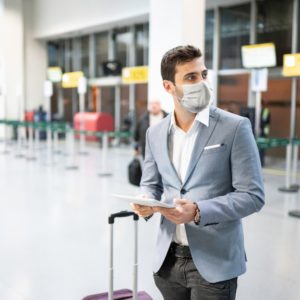 The responsibility for following CDC guidelines is a shared one. Venues know best what works for their spaces when it comes to room setups, traffic flow and F&B capabilities. Meeting organizers understand the comfort level of their audiences as well as the tone they want to set in screening and policing. Attendees need to agree to wear their masks when appropriate and resist the siren song of the hug.
More: Are You Responsible for Mask Policing at Events?
Now What? Responsibilities must be communicated repeatedly—and agreed to in writing—so all are doing their part.
14. Overcommunicating
When it's time to go back to meeting in person, you are going to want to talk about it—a lot. Some audiences may not be ready, some may have to be convinced and others can't wait to buy their tickets. Your job is to give each group the information it needs, when it needs it.
Now What? A survey asking people about their willingness to travel is a good starting point. Once you have announced the agenda, a video or Zoom to talk about safety precautions is a comforting touch. And even once people have committed, you will have to continue selling, because it's easier than ever to back out. Conversely, it is also easier for people to change their minds at the last minute and go, so don't give up.
13. The Shortest Distance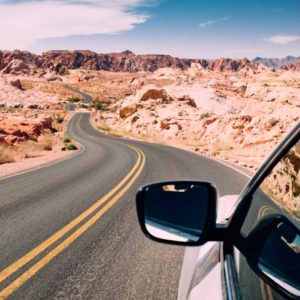 Even though studies have shown that air travel is possibly safer than grocery shopping due to advanced air-filter systems on most flights, a lot of people feel more comfortable in the bubble of their own cars (see Trends 12 and 4).
Now What? Once at the destination, the shortest distance between the property and the off-site may be a stroll rather than a bus ride—or, in a world where only every other seat can be used, a lot of bus rides. Securing destinations that offer plenty of activities on property or close by could save some logistical firepower.
12. Drive-in Meetings
We now have drive-though voting, COVID tests and even funerals. Drive-in meetings are a throwback to when everyone piled into the station wagon for a double feature, but with more PowerPoint on the big screen and possibly the CEO as the main attraction. Oh, and the watermelon-sized speakers that sound like they are filtered through a blender have been traded in for your very own smartphones.
Now What? Getting creative with how you deliver content in ways that meet attendees where they are, comfort-wise, is the fast lane to delivering value.
11. Conspicuous Sanitation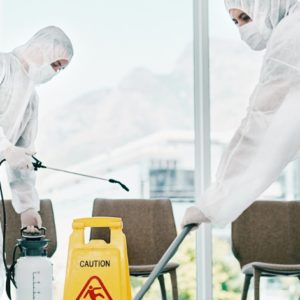 All the cleaning that happened in the dark of the night when we were fast asleep is now front and center, as venues show off their industrial-grade electrostatic sprayers. At many properties the signature scent is now disinfectant, and sanitation stations are more ubiquitous than water fountains.
Now What? From a rush for venues to be GBAC STAR-certified to applying antimicrobial shields to everything from elevator buttons to disposable hand towels, cleanliness is now branding.
10. Small is Manageable
Second-tier cities hosting smaller, regional gatherings were often the first step back to in-person meeting. Destinations with room to spread out were more attractive to attendees wary of busy streets.
Now What? These intimate gatherings could pave the way for larger, more intentional gatherings that consider all the benefits of a destination, as well as mitigate the effects of overtourism at Insta-famous locales.
9. Divide and Conquer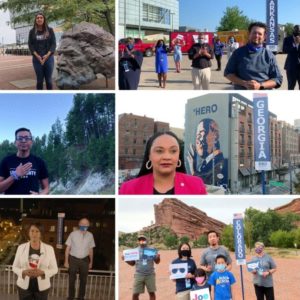 Multihub satelite meetings that offer gathering spots for small groups across wide geographic areas with shared content allow people to travel shorter distances and feel comfortable in smaller groups.
More: ICCA Using Regional Hubs in Hybrid Congress
Now What? Staging numerous smaller meetings across geographies could deliver messaging while making the experience convenient for more attendees.
8. Virtual FAMs
During the pandemic, 3-D VR site tours allowed planners to imagine their event when they couldn't fly to the location.
More: Taking a FAM in My Pajamas
Now What? Post-pandemic, this tool could allow meeting professionals to consider properties they wouldn't otherwise be able to short list and save the top two or three for personal visits.
7. Contactless Connecting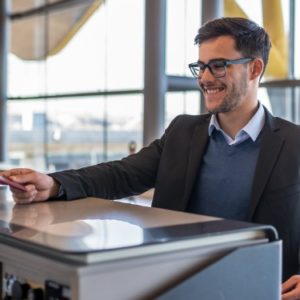 Automation that was already in play in many areas of the industry have been turbo-charged as the race to reduce physical contact became a literal matter of life and death. Everything from delivery robots and cell-phone check-in at hotels to remote registration and elbow-bumps took the place of that personal touch that had previously defined hospitality.
Now What? Thoughtful meeting professionals are considering which adjustments improved efficiency and how the substitutes could be further refined to deliver what matters. Instead of a return to "normal" many are planning an advance to even better with the focus on meaningful interactions that realize the most important goals in ways that respect the valuable time and resources of attendees and companies. .
6. Multichannel Experiences
Hybrid is the new black. Perhaps the fastest shift the hospitality industry has seen over the past several months is the "pivot" from in-person events to virtual ones. As F2F events resume when possible, a lasting legacy of COVID-19 will be the enduring popularity of hybrid events. Giving those who can't attend physically the option to participate virtually results in greater outreach, more attendees and lower costs.
Now What? The trick will be to create compelling experiences for each audience, using moderators and producers dedicated to each product and delivering meaningful memories to everyone.
5. Open to Work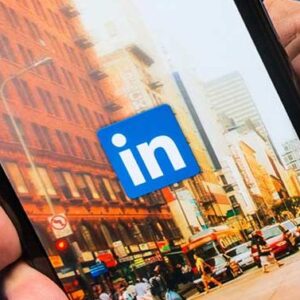 One of the most devastating trends of the COVID-era was the mass unemployment that rocked the hospitality industry. Nearly half the 16.9 million people working in the industry were laid off or furloughed in March and April. Green "Open to Work" swishes started multiplying on LinkedIn profiles. Many of those affected had advanced through the ranks all their adult lives when their employment suddenly disappeared due to no fault of their own.
Now What? Jobs that are being created may look different, as more producers and compliance officers take the place of registration check-in and even housekeeping positions. Reskilling can help in some instances, but the more we can innovate ways to get meet-ings back on track safely, the more people will be able to return to their beloved careers.
4. Mental Health Care
The uncertainty, helplessness and frustration that came from living through the last nine months has left many feeling whiplashed and exhausted. Many fear for their jobs and the future of the industry. Or, they are exhausted from having to cover for those no longer on the payroll and taking on a second gig as teacher to quarantined children.
Now What? While empathy and a listening ear can be medicinal, the healing power of having something meaningful to do is powerful. Whether by putting speakers to work testing a new platform or organizing a fundraiser to help those between careers, giving a sense of purpose is a win-win.
3. Crisis Response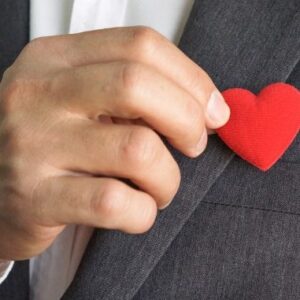 CSR is more important than ever as so many people are out of work or struggling with an emergency they could not have predicted. A number of organizations have stepped up.
More: How to Meet Live During a Pandemic for a Good Cause
Now What? Sourcing venues and suppliers who align with your goals is always a best practice.
2. Woke Meetings
Civil unrest in the wake of police killings of people of color has ramped up awareness of the importance of being alert to the effects of bias in our organizations.
More: How to Start a Diversity Conversation that Echoes Beyond the Ballroom
Now What? Intentionally including diverse backgrounds in our companies and agendas, along with taking the time to have difficult conversations, is the path to creating programs that are part of the solution.
1. Increased Appreciation
The absence of meetings may have made the world fonder of the power of events—to fuel economies, scientific developments and the welfare of everyone involved.
Now What? Meeting professionals will need to tell the story of their economic impact, using data to show how they are getting business done, telling political stories and bringing medical experts together to cure diseases, including novel coronaviruses. And as professionals, they do it all safely.