Photo credit: Untourist Group
Amsterdam Solves Overtourism with "Marriage"
If there is one thing the citizens of Amsterdam are tired of, it's tourists.
Overtourism has created a mess of the city, resulting not only in the removal of one of its most famous photo ops but also the banning of tours of the famous Red Light District, closing the last of their iconic floating florists and even stopping tourism promotion all together.
With over 19 million tourists a year, it is no wonder the city has created a new way to combat the hoards of tourists. Their answer: marriage, at least for the day.
More: When Travel Goes Too Far
Untourist Guide, creator of the Untourist Movement, is the group behind the "Marry an Amsterdammer for a day" program. Their main mission: combat overcrowding by getting tourists to improve the city rather than wreck it.
"It's a bit of a pity if everybody just remains in their own world and does the standard tourist thing when we could be meeting each other, connecting with people from other cultures and meeting the challenges of mankind together," Elena Simons, a leader of the Untourist Movement, told Telegraph Travel.
For 100 euros or $113.26 you can participate in a fun "wedding ceremony" with a local and spend the day together exploring spots around the city that are unknown to mainstream tourism. The price also includes outfits: dresses, tail coats, veils, top hats and flowers, wedding set, speech, a photo and rings to keep as a memento of your "special day."
After the ceremony, you and your "betrothed" will participate in activities around the city. These include plastic fishing in canals, "feed the Dutch" picnic and "laughing with locals," which are meetups between visitors and "Amsterdammers."
Related: 4 Extreme(ly) Luxurious Spa Tourism Options
"Plastic fishing is an alternative to your canal ride," Simons told the Telegraph. "You get nets, go out on a boat and fish for plastic, which is recycled into furniture. It helps against the build-up of plastic in the oceans and makes our city prettier — at the same time tourists get their canal ride."
"Marry an Amsterdammer for a day" officially launched on June 5 and has open "wedding dates" though Aug. 31.
The New Rules of Rome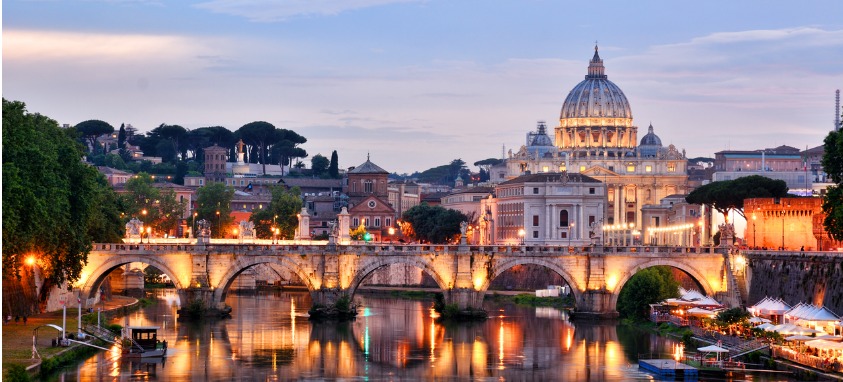 Releasing a series of new rules and regulations, Rome is telling tourists to "do as the Romans do." From ill-mannered drinking from public fountains to people dragging wheeled luggage down historic steps, Rome is laying down the law on everyday behaviors.
Rome is not alone. From London to Amsterdam and all the way to Dublin, new rules are being implemented to deal with the growing issue of overtoursim.
This surge in regulations are part of an Italian-wide measure to manage overtourism and its strain on their cities. Rome's new rules and regulations come as an update to existing legislature that dates to 1946. Their objective? To improve the city life for both residents and tourists.
"Rome is, and always will be, welcoming," Virgina Raggi, mayor of Rome, told The Telegraph, "but that does not mean tolerating bad behavior and damage being done to our city."
Frist on the list of many imposed rules and regulations, there will now be penalties for those who want to take a dip in or scale Rome's fountains. Fountains that are affected include: the Trevi Fountain, Piazza di Spagna, Piazza Barberini, Piazza Navona and those in Piazza del Popolo. The penalty? A fine up to 500 euros ($564.70). Ouch.
Now, for tourists who are caught with their mouths touching the metal spout of public water fountains, known as nasoni in Italy, will be issued a fine. Instead, tourists can cup their hands under the spout or direct the stream of water to their mouths using their fingers to get a drink.
Overly-messy eating around historical landmarks is also banned along with the popular tourist tradition of leaving "love padlocks" and men walking around the city bare-chested.
Also, on the list of newly prohibited items: the old Roman tradition of hanging laundry out to dry on clotheslines between adjacent buildings, organized pub crawls, playing instruments, singing or busking (playing music for voluntary donations) on public transportation and advertising of "skip-the-line" tours outside of historical monuments.
Last on the list of regulations, tourists are no longer allowed to bring their wheeled luggage or strollers up and down historic steps, such as the Spanish Steps.
Although not all the new rules and regulations have set imposed fines or penalties at this time, police will now be patrolling historic sights more regularly and those who behave improperly could receive a temporary ban from the area where the offense took place.