The world looks different after months of quarantining and social distancing, and it's not just because we're staring at the same couch cushions all day. All of us are interacting with brands differently than we did at the start of the year. COVID-19 forced companies to cancel their in-person events and host them virtually or employ a multimedia approach. Even political conventions were forced to change their approach this year.
While that might seem challenging from a company's standpoint, the opportunities are exciting and endless, especially when staging a multimedia event. Just consider how this year's conventions captured the conversation.
But a little advanced planning is required to ensure it does not appear like another session recorded from the comfort of someone's living room. It should be a buttoned-up affair that lives up to the expectations people have for the brand.
Provide a Compelling Run of Show Upfront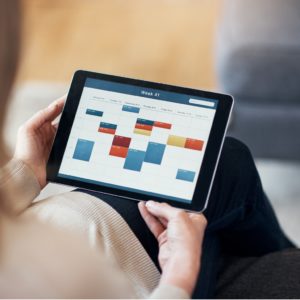 There is nothing worse than attending a boring event that seems disorganized and unplanned. Even in regular times, it will quickly cause attendees to focus elsewhere, all but guaranteeing any objectives will not be met. That feeling is exacerbated amid the pandemic. There were a lot of discussions, in particular, around creating a captivating event during this year's political conventions.
More: What NOT to Do When Planning Your Next Virtual Event
Executing a successful event mostly comes down to planning, and generating interest begins long before the event starts, with a compelling agenda and a clear objective. Producing and sticking to a run of the show does more than keep presenters on schedule; it helps set expectations for attendees.
This is why it's critical to understand what your audience wants and what they hope to get out of any event. Understanding expectations on the front end will allow speakers to tailor their messages to deliver a presentation the audience will find useful.
Address Potential Questions at the Start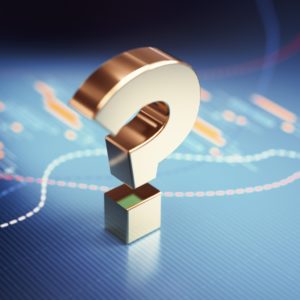 Because some attendees may not be familiar with virtual events, or they may be attending their first session on the platform, they may have questions about how to interact with the platform. No matter how small the question, leave nothing to chance.
Rather than allowing questions to linger for an event's duration, it's vital to lay the ground rules early. Answer as many questions as possible before the presentations begin, so attendees have a firm understanding of the run of show and the lay of the virtual landscape.
Taking this approach allows attendees to focus more closely on the event itself. But recognize that attendees may have questions or concerns that arise mid-event. Much like the signage posted for in-person events, let attendees know upfront how to navigate the virtual landscape, such as where to go with questions or concerns and how to stay connected post-event.
Bring in a Dynamic Moderator
The top concern many organizations have for virtual events is losing the energy that attendees exhibit when attending in person. When remote, the temptation to multitask during a presentation is real. But the right moderator can help mitigate any loss of energy attendees may feel from not being there and make the difference between success and failure. The moderator should match the tone of the event itself.
More: How Speakers are Preparing for the Future of Meetings and Events
A great moderator can read the audience and reengage them and pivot as needed. Reengaging can be as simple as an interactive poll or a question-and-answer session to make attendees a part of the session or allow them to steer the conversation.
Keep Speaking Sessions Brief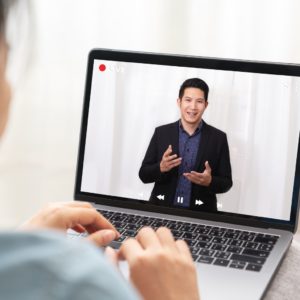 Our attention is being tested amid this quarantine, and we have countless distractions as we work from home, so it's more important than ever to keep speaking sessions brief and pointed.
This is an opportunity to take the lead from Hollywood and political conventions. Just like a Hollywood production is all about telling a good story and a political campaign is all about tapping into emotions, take time to define your narrative in advance, then give the presentations a bit of punch.
A presentation should be more than someone staring at the camera for 45 minutes; it must look professional, and as if it was put together with great care. It's not just a matter of prerecording as many sessions as possible; it's about presenting information interestingly and compellingly.
Time is a precious commodity. If you're asking your audience to give you their undivided attention, reward them with something they want to watch that is both informative and entertaining.
Surprise Your Attendees Now and Then
In the era of COVID-19, many find themselves bouncing from one virtual call to another. The greatest danger of another online meeting—is that it will be just another online meeting.
A successful gathering will stand out from others on attendees' calendars. It will keep them engaged throughout the event, and it will make them want to continue to interact with a brand. Right about now, we could also use a little bit of a surprise.
If an in-person session would typically have time for lunch, why not deliver a meal to attendees so they can join in from wherever they are? Send them a bottle of Champagne for a toast or a bag of tchotchkes so that they "go home" feeling like they received some added value.
Little touches go a long way to making the event memorable and differentiating it from a mundane one. In 2020, it's what the audience demands; why not give it to them? They will reward you for it.
Mark Roberts serves as PGi's CMO and is responsible for all marketing operations worldwide. A proven marketing leader, he has more than 25 years of experience in the technology industry building brands, driving demand and transforming high-tech companies.