Teaching 101 tells us one of the most effective ways to learn is by doing. Meeting planners also learn by watching others doing. That is why, in this time of repackaging grand destination programs to fit onto confined computer screens, a great way to avoid mistakes is to study how our peers are shape-shifting to meet COVID-era standards.
Smart Meetings asked three meeting planners about their pivot to virtual events and the strategies and tools they used to keep everyone tuned in. Here are their lessons learned.
A Job for a Professional
Some 250 leaders from the enterprise data protection company Veritas Technologies come together once a year from all over the globe to coalesce around a shared plan for the upcoming 12 months. The 2020 Sales Leadership Summit was planned for April 15-17 at Encore Boston Harbor Resort. "That was obviously not possible," said Jenn Artura, head of global events, incentives and strategic programs for the company. It also wasn't possible to postpone for six months because the sales team needed the tools to continue working.
That left Artura no choice but to reinvent her plan. "Actually, we pivoted twice," she said in a breathless phone call after the event concluded. The first shift was to be a hybrid meeting where only the speakers gathered in the company's Santa Clara headquarters. Then California shut down offices, so she transformed it again less than four weeks before the event.
The biggest challenge? Keeping the energy at an appropriate level. "This is normally an energetic, fun event," she said. "We needed to keep the energy, but we had to change the tone in light of what was going on in the world. We had to rewrap it."
The team came up with the theme "Together We Will Win" to express unity, community and being transparent. That was a big departure from "We Are Crushing It," the original messaging.
The format of the virtual event also needed to reflect that human connection. Gone was the long keynote in favor of 20-minute, TED-style presentations. Without a stage, lighting and applause, the team had to consider how long people would want to stare at a laptop. After many demos, they chose Intrado as the platform and engaged the audience with Q&A sessions, comment feeds and an emcee with plenty of sound effects.
She spread the 1.5-day agenda over three mornings with different sub-themes each day. Presentations were live to make them feel more immediate and intimate. But she also planned quirky, unexpected moments, including a prerecorded deejay during the 25-minute breaks that led to lots of people posting videos of their entire family dancing.
Giving back is a company tradition that makes people feel connected and eager to help. The company selected three nonprofit organizations and primed the pump with a $2,500 donation and a match. In the end, more than $55,000 was raised for COVID-19 relief.
Lesson Learned: Hire a producer. "I woke up in the middle of the night and realized we needed a producer, so I got a professional," she said with a laugh. "My advice: Don't do this alone."
It worked. Eighty-five percent of participants ranked the shorter keynotes excellent and said they kept them engaged. And 94 percent gave thumbs up to the visual elements. Most important, they said they had clear direction and what they needed to move ahead for the year.
"I feel like hybrid may be part of the structure of events after this," Artura concluded.
Challenge of Living Up to Reputation
When the stated purpose of your event is "digital transformation," a switch to virtual can't be done tentatively. Software company PTC's annual LiveWorx was planned for the second week of June at Boston Convention & Exhibit Center. It was being designed to top last year's event, which shut down a whole block and brought in cast members from Game of Thrones to interact with VIPs. This year, tickets were going for $1,000 each, and country star Keith Urban was scheduled to thrill the crowd. Then COVID-19 showed up.
In mid-March, the team made the decision to go virtual.
"This is all an experiment. We are flying the plane and building it at the same time," said Sarah North, LiveWorx senior event operations and logistics project manager.
The four-day agenda (with 200 breakouts) was slimmed down to a one-day, "complimentary virtual event for the industrial enterprise that helps technologists innovate at scale." It is now going to offer nine keynotes and 100 breakouts, a mix of prerecorded and live engagements, along with a networking lounge that matches attendees in 1-on-1 or 1-to-many meetings using TurnoutNow's artificial intelligence (AI). This AI also suggests agendas based on interest, and a bot can suggest possible activities throughout the day.
The whole thing will be hosted on Brightcove's video cloud because of its size and the fact that it can handle large groups without crashing. "Which would be a nightmare," said North.
Once the agenda and speakers were set, engagement was the next big challenge. "We need to create a sense of community, especially in times like these," North said. "We want our attendees to feel like they are part of something special, while creating new professional opportunities and educational growth at the same time."
"Pack your bag" emails got people excited, icebreaker questions added fun to networking exercises and a virtual scavenger hunt on the mobile app gamified the experience and highlighted sponsors. A new charity tie-in pledged $1 for every attendee interaction in a networking lounge, and for every #LiveWorx hashtag post. DIY mocktail recipes didn't hurt, either.
Lessons Learned: That plane may be a work in progress, but it is a metaphorical jet. By mid-May, 11,500 people had registered. "Executives began thinking we might have something here," North reported. The marketing team can monitor every interaction to see what is resonating.
The team is still working on the sponsorship model. Normally, 85 sponsors would be on board at much higher prices. Fifteen had signed up by press time.
"It's going to be okay. This is unknown territory for all of us, and we need to embrace this change and continue to be there for each other," North enthused.
Good Event Design Still Matters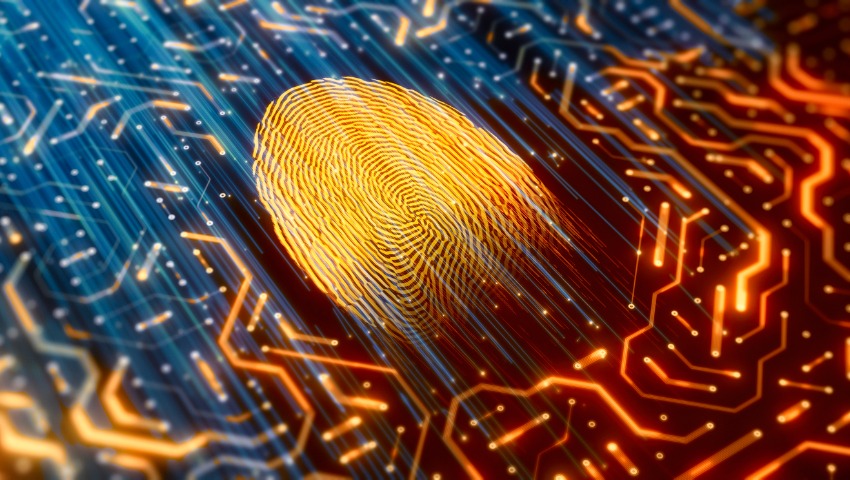 Even spiritual leaders need help getting the word out during a pandemic. A New Beginning World Conference approached Nifty Method Marketing & Events the second week of April for help transforming an experience that was intended for 1,000 people in Los Angeles at the end of May to a three-day virtual event. Oh, it still wanted to charge attendees for participation.
The original plan was to charge the same fee as the in-person conference, but organizers got pushback. They cut the price in half, then added a premium for recordings that would remain available for six months.
Lindsay Martin-Bilbrey, CEO of Nifty Method, took the agenda that had been planned and tweaked it to fit two platforms, Bizzabo and Zoom. The virtual livestream was used for keynote sessions and Zoom allowed for the interactivity needed during call-and-repeat breakout training.
Increased interactivity in the form of a moderator interviewing speakers during breaks enticed people to stay at their tablets and laptops rather than moving from room to room. The organizers paid to have coffee delivered to participants' homes from local companies to preserve that reset feeling.
An event app was created to promote interactivity during and after the conference. "Plus, we were able to get cell phone and physical address information for more targeted SMS pushes and messaging," she said with a grin.
What Martin-Bilbrey didn't do was shrink speaker time. Talks were streamed at full length: an hour for keynotes. Breakouts were 30 minutes. "If the conference was already about interactive experiences, you don't always have to change the schedule that much," she said.
Lesson Learned: "Good event design matters," she said. If a coffee break was planned at 2:30, leave it that way, she advised. The same principles apply. People will sit through a full session if it is good information.
The inverse is also true, however. If the content isn't good, then you will lose audience quickly. "They will turn it off, and there is no open bar later to bring them back. You can't accept mediocre speakers," she said.
Her advice? Practice. Even experienced speakers need to be trained on the equipment and taught to speak to a blank screen where they can't read the room. She sends a "studio in a box" and requires full run-throughs for everyone.