Hand-picked treats and gifts for your attendees—and you. This month, we're featuring products that help keep you safe, healthy and ready for the holidays. Let us know your faves on Twitter.
Zen-in-a-Box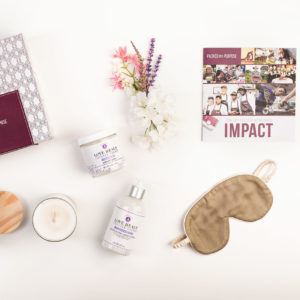 Send chill vibes with this soothing bundle that includes a mulberry-silk eye mask, soy candle, essential oil-scented bath salts and a naturally scented lavender lotion, all supporting women's education and employment. packedwithpurpose.com
Softly Sustainable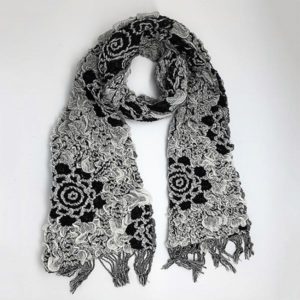 This super-soft floral scarf comes in several colors and is made from bamboo fiber and bamboo-derived viscose. Not only is bamboo a sustainable fabric source, but it's also naturally anti-bacterial. shop.montereybayaquarium.org
Not Your Mother's Brown Bag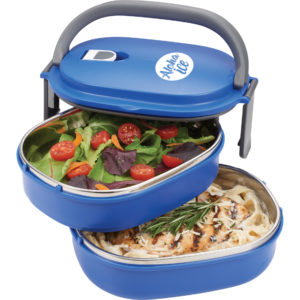 Are you back in the office, but a little hesitant about picking up lunch from the corner deli? Pack it from home with this brandable, double-decker, stainless-steel lunch box that keeps your main and sides separated, your hots hot and your colds cold. pcna.com
On the Twelfth Day of Coffee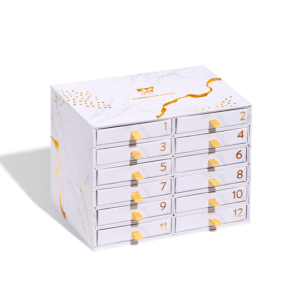 Celebrate and caffeinate with a 12-day advent calendar that delivers delight with pour-over coffee pouches (that work like tea bags). Each day delivers a different flavor of holiday joe, like ginger, churro and pumpkin pie—all with mini condensed-milk creamers. coppercowcoffee.com
Revolutionary Relief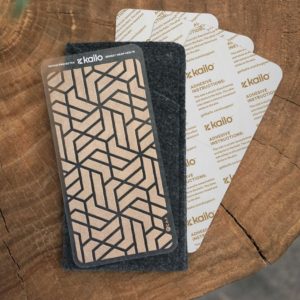 This durable adhesive patch uses tiny capacitators to help the brain communicate more effectively with disrupted (painful) areas on the body. It can help alleviate that nagging back pain—or anywhere else—just by adhering to the skin. gokailo.com
Yummy Power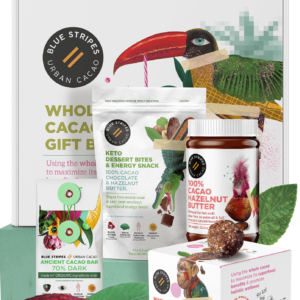 What could be better than a burst of energy from healthy fats that basically taste like dessert? Not much. That's why this keto dark-chocolate gift box with treats like Peanut Butter Smoothie Balls and Cacao Hazelnut Butter is a perfect send for your favorite health nut.
Swag it Up
Wash with Delight
This organic bar of Seattle-made soap comes in a cute egg-carton-style box and a wields a fragrant citrus-floral combo of blood orange and bergamot.
Sustainable Salve
A tiny tin contains this all-natural, super-thick hand cream made from beeswax with olive and coconut oils; it comes in peppermint, lavender and unscented.
Technicolor Tumbler
Some things make you happy just to look at, and this iridescent tumbler is one of them. Stainless steel makes it travel-proof, and it's a peppier, more sustainable desk companion than a disposable water cup.
Mini Massage
This durable mini roller is made for all those hard-working muscles you forget about—use it to massage out wrists, palms, ankles and feet. It's small enough to carry anywhere, and can even be imprinted with your company logo.
Ready-made Revelry
This holiday season you can bet there will be some cheers-ing via Zoom. Get everyone on the same cyber page with this virtual happy hour kit—the hot toddy flavor comes with small-batch ginger syrup, lemon packets, cinnamon sticks and even a linen coaster, available to customize.