Editor's note: On Aug. 2nd, 2023, AI cloud communications company RingCentral acquired Hopin's Events and Sessions products and rebranded them as RingCentral Events. The article has been updated to reflect this change.
What is the most-asked question on all those virtual happy hour calls after "Can you hear me now?" When discussing how a streaming event went, it's almost always: "What platform did you use?" With so many Zoom alternatives out there, how do you choose? We jumped in, Smartie-style, to examine four of them with a focus on giving attendees what they miss most about IRL events—autonomy and engagement.
Hubb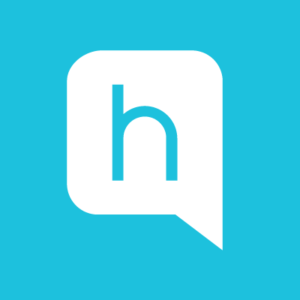 Origin story: Hubb founder and CEO Allie Magyar is known as the Event Tech Maven. Her 20 years in the business started by accident when she organized a car show. She went on to be president and CEO of Dynamic Events and launched Hubb in 2015 to help manage technology for planners.
Engagement philosophy: Serendipitous human connections give events their magic, and virtual events are full of opportunities for people to connect. Attendees need to be able to meet outside of sessions in virtual happy hours, brainstorms, expert meetings and a whole bunch of other formats. There is a real opportunity for networking and creating new connections.
"Next year is all about developing new ways to build that human connection and drive value for sponsors. The challenging environment that we're in is pushing us to innovate in new and exciting ways to move the industry forward," Magyar says.
Interactive features: Described as a full suite of event management tools to power the backend, the Hubb platform enables planners to manage speakers, sponsors, staff and executive meetings. Meeting professionals can also create a virtual convention campus that creates an emotional reaction and brands the space.
Partial user list: HubSpot, Consumer Technology Association and CEMA Summit 2020, which included a virtual playground with interactive games, a walking challenge, yoga classes, online image consultation, cooking and mixology classes, a live singer-songwriter experience and a tech showcase.
Shindig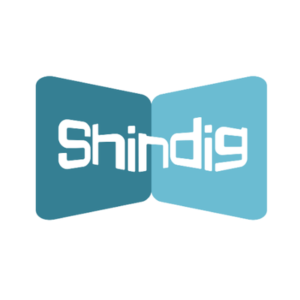 Origin story: Steve Gottlieb, founder of Shindig, is a former music company executive who packaged everything from compilations of television theme songs to Nine Inch Nails and the rapper Snoop Dog. He lived through the revolution that took control out of the hands of the label and gave power to consumers downloading just the pieces they want, when they wanted it.
In the '90s, Gottlieb realized video-streaming options such as Skype were little more than a party call limited to how many could participate and what they could do. What has come to be called Zoom fatigue is actually the result of being forced to be passive, he believes, comparing the experience to forcing everyone to take a cross-country trip in the passenger seat and slapping their hands whenever they try to change the station on the radio.
"Autonomy wins out in the end. We are done with top-down control," he declares.
Engagement philosophy: Attendees are craving the interaction and live immersion of first-person games where the view changes based on choices they make. Success requires galvanizing grass-roots movements to serve superfans and giving them experiences that will result in word of mouth.
Interactive features: Attendees can meet in private chats, hang out in a lounge, participate in Sli.do polls, play music, dance or take the stage. It is integrated with streaming for YouTube and Facebook Live. The platform is customizable and can be made to look like a stadium, branded or whatever planner imaginations can create.
Partial user list: Amazon, The Gartner Group, Accenture, Bill Gates and a Harvard University reunion of 600 people with everyone empowered to take the stage or create private chats.
Bizzabo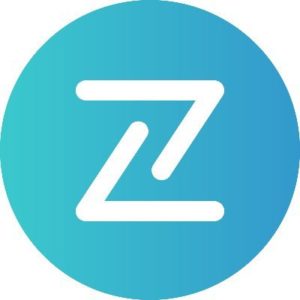 Origin story: Since being launched out of a garage in 2012 by Boaz Katz, Alon Alroy and Eran Ben-Shushan, Bizzabo now has more than 150 employees in its New York and Tel-Aviv offices and has enabled thousands of events globally. When COVID-19 work-from-home requirements started rolling out across the world, the company quickly pivoted to supporting virtual and hybrid events with high-quality broadcasts and on-demand video at scale.
It recently won People's Choice Award for the fifth time at the 2020 Event Technology Awards. The guiding principal: "We are on a mission to bring people together and to make events more rewarding for everyone involved."
Engagement philosophy: Exceptional event experiences hinge on networking. A linked platform and event app use intelligent and intent-based personalized engagement to create event communities that connect to LinkedIn and offer one-on-one messaging, live polling and session integration that starts before the day of the event and continues long after the last session has closed.
Interactive features: All-in-one event software offers registration designed to maximize attendance, customized design, live and recorded content delivery and robust analytics. It can be integrated with 2,500 other platforms, including Salesforce, Marketo and Slack.
Partial user list: Forbes, Dow Jones, Bloomberg, HubSpot's INBOUND, Salesforce, Teach for America, Siemens.
Hopin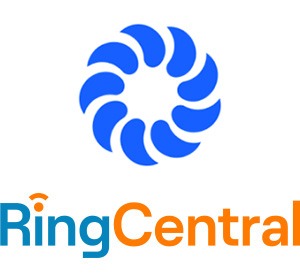 Origin story: London-based Hopin was started in June 2019 as an alternative to traveling by Johnny Boufarhat, a man with an immune deficiency who missed the random connections that can happen at conferences. The company just raised $125 million and has a valuation of $2.125 billion.
It reports 3.5 million users and over 50,000 groups that host events using its software. On Aug. 2nd, 2023, Hopin's Events and Sessions products were acquired by AI cloud communications company RingCentral and rebranded as RingCentral Events.
Engagement philosophy: The goal was to reimagine virtual events from the ground up and make them so good they become a mainstream destination, not a sideline option. "We chose to focus on engagement more than content—we wanted people to not just watch but be the experience themselves," Boufarhat explains.
Interactive features: The platform facilitates live video chat for small audiences or groups in the thousands. A discovery tool pairs people in one-on-one video conversations for live group breakouts, including a feature called "chat roulette." Participants can share virtual business cards to continue the conversation later. Expo areas deliver a vendor-booth experience with either live or prerecorded content and chat rooms. The branded experience includes everything from registration to ticket sales and analytics.
Partial user list: Dell, Slack, Adobe and a recent UN Global Compact's Leaders Summit that was designed as a 26-hour Chasing the Sun conference with 500 speakers.