There I was, like you, in a home office. Just like yesterday and the day before and the day before that and…yes, I was feeling a bit cabin feverish. Longing for the good old days, when I'd hop on a plane to go check out some meetings destination without a care except whether all my carry-on toiletries would make it through TSA. In short, I was missing the FAM.
So, today, I went to Rockford, Illinois. From my home office in California. In my pajamas.
The idea of virtual FAMs has been out there for a few years now, but nearly all have been pre-packaged video tours of destinations, and they've been offered in the name of convenience, not necessity. An increasing number of DMOs also offer livestream and video tours of neighborhoods or specific venues on their websites—LA Tourism, for example.
But when Smart Meetings got an invite a few days ago for "Home with the FAM," a live virtual familiarization visit to Rockford, a city of about 150,000 residents a 1.5-hour drive west of Chicago, the lure of travel and human interaction, even online, seemed…irresistible. I jumped at the chance. Suddenly, Rockford loomed as large in my imagination as Paris (Illinois) or Vienna (Ohio).
Apparently, I was not alone.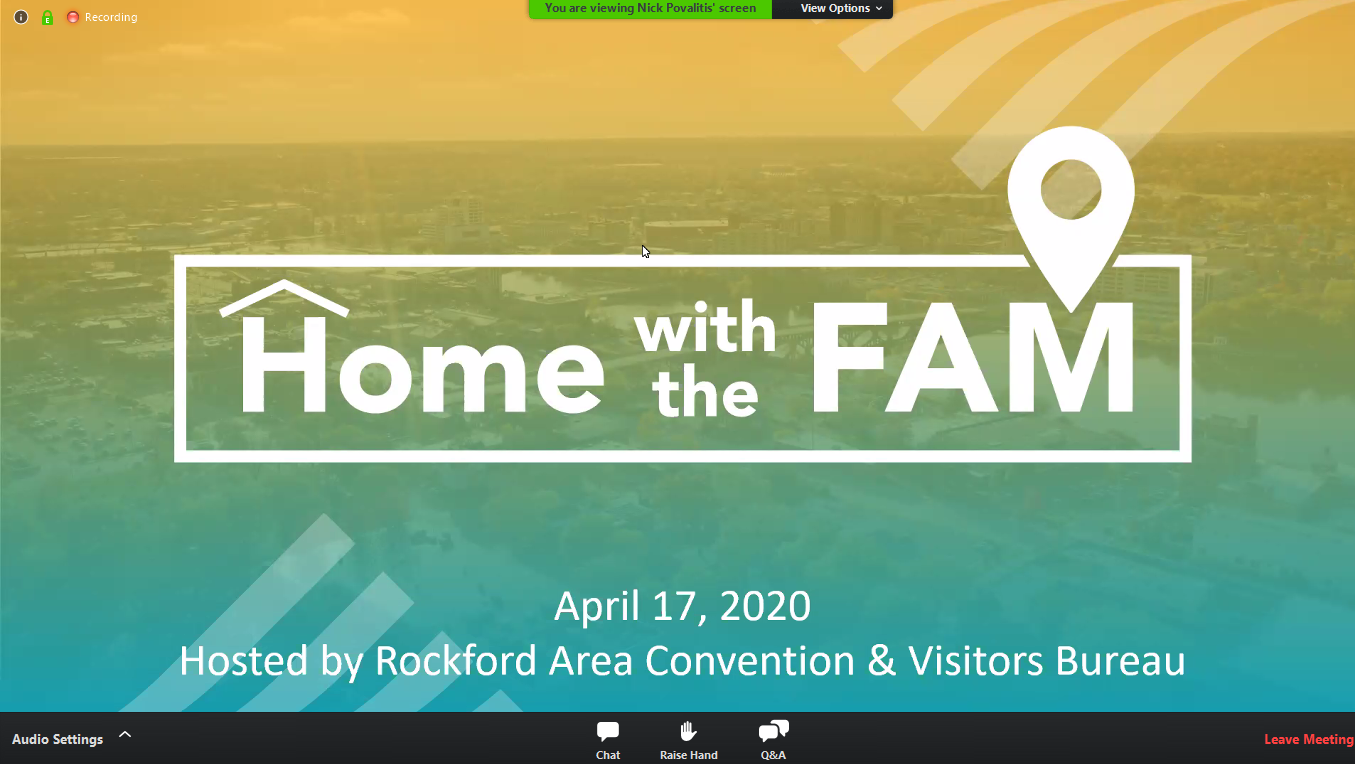 Some 85 people clicked on the Zoom link sent to invitees, one from as far away as Germany. Others tuned in from Los Angeles, the Pacific Northwest, Phoenix, Tennessee, Boston, Florida and Virginia. They were planners, event organizers, meetings media and, significantly, a dozen or so CVBs from elsewhere, presumably checking out how it all went.
"Like all CVBs, all our usual activities have been eliminated for now, so we asked ourselves how could we stay in touch with our customers?" said an obviously pleased Lindsey Arellano, vice president of sales and services for Rockford Area Convention & Visitors Bureau (RACVB), afterwards.
The hour-long "visit" kicked off with a welcome from RACVB CEO John Groh and Rockford Mayor Tom McNamara, who said, "This is a unique way to share all the things that make the city of Rockford a unique place." Then "site inspections" were led by representatives streaming from several venues, including BMO Harris Bank Center, Coronado Performing Arts Center, sports venues and brand-new Embassy Suites by Hilton Rockford Riverfront and Rockford Conference Center, which plans to open by July 1.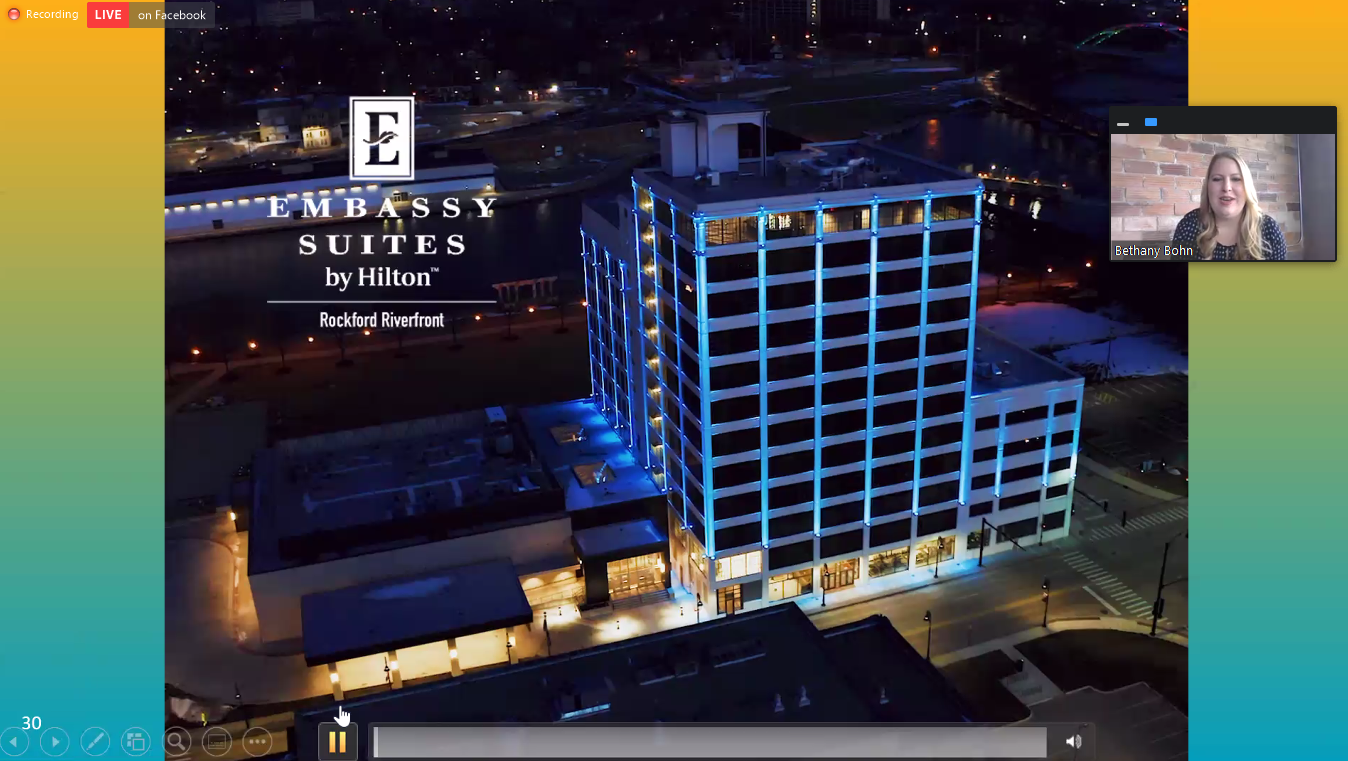 "It was a lot simpler to do than you think," Arellano said, who added that the production came together in less than two weeks and, not counting staff time, cost $150—for three gift cards for viewers whose names were pulled from a basket at the end of the FAM.
RACVB also offered FAM participants $3 per actualized hotel room overnight as an incentive for new business at any of the featured venues.
I learned a lot about Rockford during my visit. And the way this pandemic is going, I may learn more.
"We've already had a call from another Rockford venue, asking how it can be in the next one," Arellano said. "I think we'll do one on micro meetings and unique spaces."