Under any normal circumstance, conferences are an extremely effective face-to-face marketing technique. With 49 percent of trade show attendees attending with the goal of buying new products or services according to exhibitsurveys.com, they represent the perfect opportunity to get valuable time with potential customers. Also, the average cost of a face-to-face meeting at a trade show is 45.2 percent less than meeting at a prospect's office according to the Center for Exhibition Industry Research. That is, when we were able to meet face-to-face. physical
Unfortunately, 2020 has been anything but normal. Since March, the pandemic has uprooted lives and altered how most in-person activities are conducted—including events, conferences and trade shows. In 2020, every event across the globe was either canceled, moved online or postponed indefinitely. And for the foreseeable future, until vaccines are widely available, it appears that the only way to deliver large-scale events will be virtually. Otherwise, it will be hard to convince people to gather indoors in large groups. The industry will need to pivot to encourage continued participation in events throughout 2021, whether it be online or in-person.
The Engagement Imperative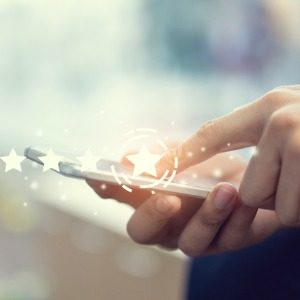 The key to making an event successful, even when online, is engagement. People attend tradeshows as an opportunity to meet with prospective clients and service providers, and to engage with other attendees. Although online events allow for some interaction through virtual booths, and attendees are still able to join sessions and panels, these methods fail to engage actively with attendees. After months of sitting in front of computer screens, attending Zoom call after Zoom call, conferences and trade shows end up becoming just an extension of everyday life, instead of an opportunity to engage, learn and connect. Event organizers need to find a way to facilitate engagement, even without the ability to meet in person.
More: Virtually Engaged: Ban Boring Events from Your Agenda
For events that were canceled or indefinitely postponed, event organizers also need to find ways to engage with former attendees as they prepare to launch their 2021 events. When it is canceled or postponed, the event is no longer memorable for past attendees. This means that they may not be engaging with traditional marketing efforts to encourage participation in the next event. Organizers need to find a way to keep their conference top of mind and seamlessly bridge the gap between the 2019 and 2021 events. Traditional efforts will not be as effective at a time when everyone is communicating digitally. With more people working remotely, there are more emails being sent, meaning that there is a higher chance of email marketing campaigns getting lost in the receiver's inbox.
A Physical Reminder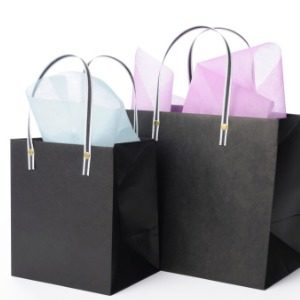 So, without traditional engagement, how can event organizers and participating businesses still benefit from this once-lucrative marketing method? One solution is to offer creative physical components that connect users to the virtual event. These physical elements don't have to be extravagant, like a new iPad or a cruise. In fact, simpler may even be better. The key is to connect these items to the event through a carefully curated swag bag.
Say you're hosting a health and wellness event. By sending out items that relate to the theme—such as a healthy food box and some fitness items to ease their work-from-home pains—attendees will remain engaged and the event will be more memorable. If the event was canceled or postponed, sending these out to key past attendees or participants can serve as a reminder to sign up for the next event when it's available. And by branding each item with your logo, it ensures that the event will be remembered by attendees whenever they use items from their swag bag.
For sponsors, it can also be hard to see the value in virtual events, especially when they can't interact directly with participants. By including key sponsors in gift box sends, trade show organizers can ensure sponsor names are being seen by each attendee. Almost every business has something branded, and right now, these items are likely sitting unused in an empty office. Contact all exhibitors and sponsors from the virtual conferences and ask them to send a box of branded items—magnets, mouse pads, coffee mugs and masks—anything that can be included in each participant's gift box. These items can also help serve as catalysts for conversations. Much like how at a live event, participants can connect with each other at booths and compare services and providers, physical items can allow them to find others who may be looking for the same solutions and offer insights and help. One of the best parts of conferences and trade shows are the free items that can be picked up from each booth. This brings that benefit to the front door of every attendee while creating and extending conversations in an organic way.
It can be difficult to think of creative ways to make virtual events engaging, especially since these events are supposed to be in-person. But if 2020 has taught us anything, it's that many major industries need creativity and innovation now, more than ever. Until people are comfortable gathering in large groups, which could be well after a vaccine is distributed, conferences and trade shows will be upended in favor of digital and virtual events. Event organizers need creativity in order to keep attendance up and sponsors actively involved.
Andrew Witkin is the founder and CEO of StickerYou, a global, e-commerce leader in custom-printed, die-cut products that empower consumers and businesses to create high-quality materials for personal expression, marketing and packaging.