Eight months into the COVID-19 pandemic, nearly all of us are feeling fatigued by Zoom and similar virtual platforms. We are struggling to stay consistently engaged and motivated in the meetings and events hosted there. In the last Financial & Insurance Professionals (FICP) Chats, participants focused on innovative and creative techniques to keep themselves, their co-workers and their meeting attendees engaged and excited.
View all: FICP Chats Answers Your Q's about the Future of Meetings
Networking Activities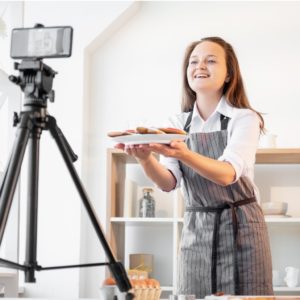 Virtual escape rooms and holiday-themed networking were among the virtual activities recently used by participants to engage their attendees. These included virtual group pumpkin carving, Halloween parties, lip syncing competitions, holiday Bingo, wreath making and cookie-decorating sessions.
Each of these activities could be enhanced through the use of Zoom backgrounds provided to attendees, and by encouraging attendees to leave their cameras on. Companies could also host a competition for the most creative Zoom background instead of or in addition to providing the backgrounds to attendees.
Other ways to help keep a company's "water cooler" conversations going is through 30-mintue coffee chat sessions with a less structured agenda, virtual book clubs or topic-based sessions that people can sign up for based on the topic that resonates the most strongly with them.
CSR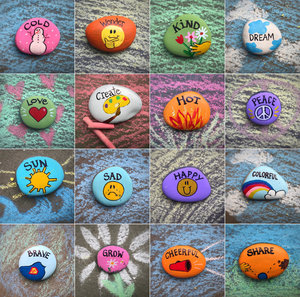 Gratitude packets are a new trend for CSR activities. One such packet cited by participants was the Kindness Rocks Project. These are rocks that are painted with inspirational messages and left around communities to help bring a smile to the people who find them. Companies can send the materials to make these rocks, and photos of the finished products can be fun for company social media sites.
Additional ideas included providing employees with gift cards and allowing them to select how to do something good with it, then sharing the story of how they used the card. Another option is having a variety of charities available for employees to select as recipients for donations and creating an interactive website to provide updates on donation totals.
To support both wellness and CSR objectives, FICP Chats participants suggested hosting a step challenge with donations based on performance in the challenge or funneled to a local organization or cause that resonates with employees.
Gifting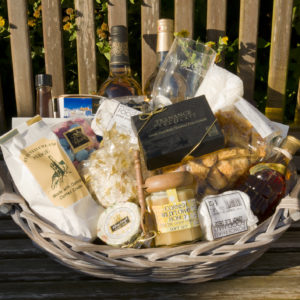 Family meals have become a popular gifting option, according to Chats participants. Meals can be shipped to heat and serve or as ingredients that can be used in a group virtual cooking activity. These also allow for a CSR component, if a family decides to donate its meal to a food bank.
More: Gifting in the Age of Virtual Events
Similarly, crafting kits sent as gifts could be used for a group jewelry-making activity with a possible CSR tie-in of the finished products being donated to a women's shelter. The act of opening a gift together during the virtual event was found to be more impactful than allowing attendees to open gifts in advance.
More: Smart Style: Your 2020 Holiday Gift Guide
Gifts that tie into the virtual experience were also found to be impactful. For example, a broadcast of a narrated high tea ceremony could provide entertainment that could be made more memorable by the gift of a beautiful teacup in advance of the event.
Entertainment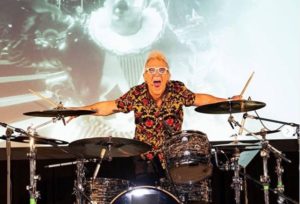 Members of FICP Chats discussed the importance of creating and maintaining a high energy level to reduce or eliminate virtual event fatigue. They recommended continuing to engage virtual event participants every 10 minutes in a chat or similar unexpected activity. Employing a dynamic moderator or DJ, keynote presenter or other entertainer can help achieve this objective.
Recognizing that people have their families with them all the time, FICP Chats participants suggested entertainment options that allow family members to participate, such as a family magic show. The magician creates engagement by asking for audience participation, and companies can earn good will by including families in these activities.
Because many event attendees may be longing to return to traveling again, taking a local attraction and turning it into a virtual tour experience could be successful in engaging event attendees as well. For example, the Sugar Shack in Quebec offered a virtual experience that was well received.
While a dedicated entertainment activity could help break up a day-long event, short brain breaks between speakers or sessions were also found to be effective in keeping event attendees engaged. These could include one-minute clips from wine experts, illusionists and others who could provide quick tips or performances.
Introducing an element of the unexpected can help engage virtual event attendees, such as cameos by celebrities, guest appearances from farm animals, or interludes with scuba divers or those on a Kenyan safari.
Recognition
Awards ceremonies have become a frequent form of virtual event at many organizations. Performers and celebrity cameos could also be incorporated into these events to help increase enthusiasm for award winners. FICP Chats participants have found that if you schedule communications purposefully in advance of awards ceremonies, they could be used to build additional excitement in advance of the event.
Whatever the means of capturing the attention of your attendees, it was noted that all employees must have the right equipment to properly engage with a virtual experience. Not being able to see or hear well, or be seen and heard, would hinder the experience for all participants.
Jennifer Squeglia, CMP, is a member of FICP Board of Directors.