When hosting a physical event for executives, the emphasis is often on creating a relaxing atmosphere where C-level leaders feel comfortable enough to share their thoughts and experiences. Exclusive environments in private dining rooms with the finest wines featuring key participants make the networking opportunity valuable for all participants.
Now that all that interaction had to be moved online, Hannah Hodkinson, marketing director at The Ortus Club, which produces executive knowledge-sharing discussions around the world, had some suggestions for how meeting professionals can use the same elevated attention to detail to engage a time-strapped audience.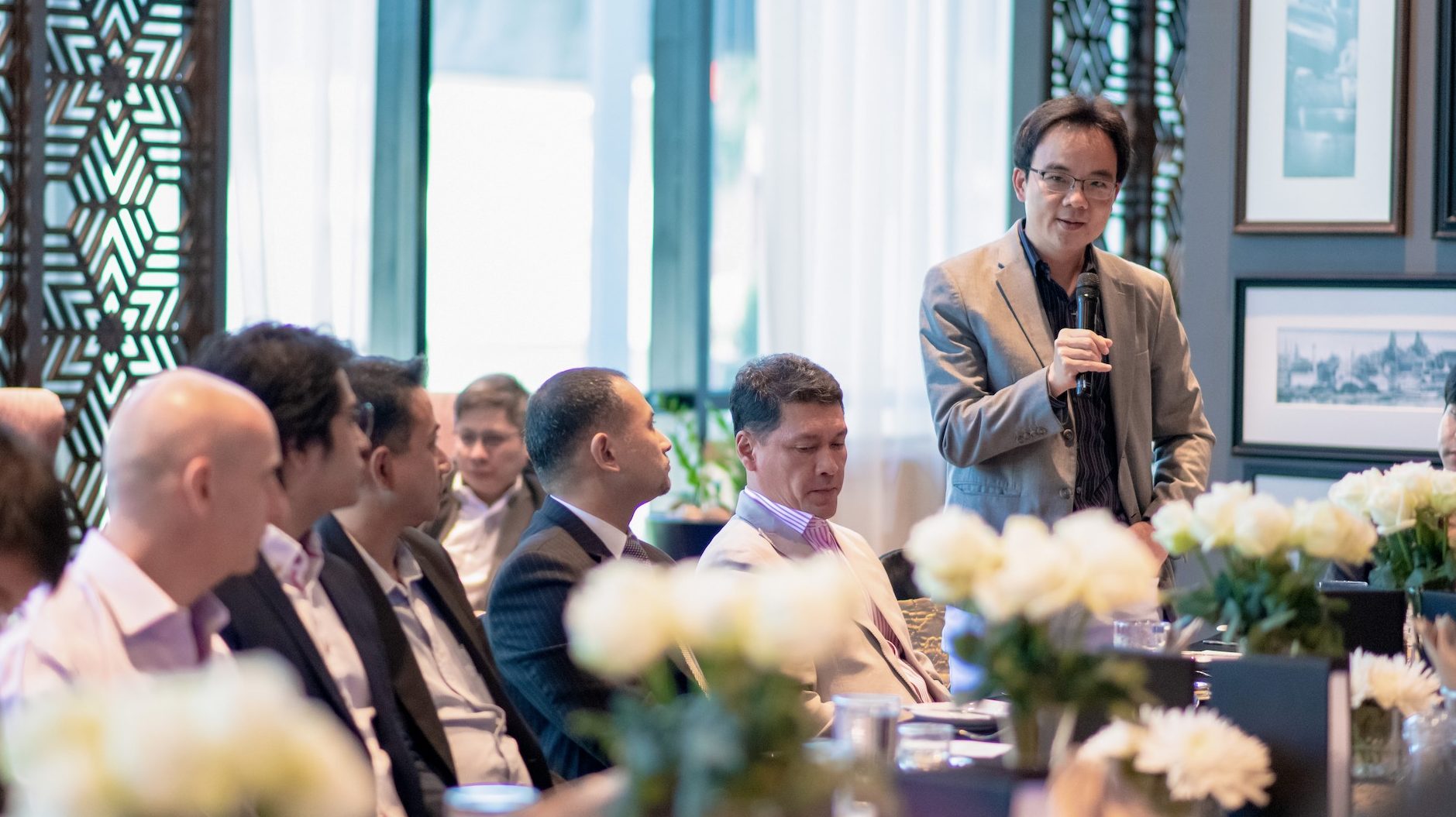 Different ways of engaging c-level audiences for physical and virtual events:
| | |
| --- | --- |
| Physical Events | Virtual Events |
| Cocktails and canapes | Icebreakers using platforms such as Kahoot |
| Welcome packs on each seat (brochures, name tags and menus) | Welcome packs sent via mail (virtual roundtable guidelines and postcards) |
| Social media engagement (Posts after each event, LinkedIn groups, etc.) | Social media engagement (Posts after each event, LinkedIn groups, etc.) |
| Photographer or videographer at the event | Live illustrator taking meeting minutes |
| Brainstorming on whiteboards | Brainstorming on Zoom Pen and Paper |
| Moderator moving around the room | Live polls |
| Physical gifts during the event | E-gifts and charity donations |
After the initial lockdown and the wave of events cancellations and postponements, The Ortus Club worked fast to turn things around, proposing virtual event options to all their clients.
Read more about Virtual Icebreakers.
Although virtual events have been functional for The Ortus Club, they too have experienced firsthand the challenges that come along with them. A shorter and stricter program, the need for more planning time, a decreased engagement and personal touch, and the need for more staff—just to name a few. This is what Hodkinson has learned:
Staff up
Virtual events required double the staff to manage the numerous technical tasks, stricter agendas and participants seeking assistance. The Ortus team grew from 12 to 28 people in only 2 months by hosting multiple virtual interview sessions.
Shorter and stricter programs
Ortus had to revise their program to last no longer than 1 hour sharp, adapting to participants' busy schedules. Presentations and long monologues were entirely removed from all events, and the focus remained on the actual knowledge-sharing discussion.
More time for event preparation
Each country brings different connectivity and platform restrictions, requiring every virtual event needed to go through a dry run with the client to ensure that the presentation, platform and time allotted was produced perfectly.
Innovative guest engagement
Keeping guests engaged virtually is much harder than holding their attention in real life. Ortus quickly came up with features to replace their usual cocktails and canapes to keep people entertained. Live illustrators, personalized waiting rooms, interactive breakout rooms, challenging polls and fun icebreakers were added to each discussion.
Personal touches
The Ortus Club started sending out physical welcome packs to each participant, elegant booklets containing explanations on how to access the event, what the timeline would look like and further details about the topic. The package can also include gifts such as wine, tea or chocolates!
What does the future event landscape look like? Virtual events allow guests to participate from the comfort and safety of their homes, anywhere in the world. Physical events leave behind strong connections and fond memories that build relationships over time. So, particularly for executive events, combining both will be the new norm.
Learn more about knowledge-sharing discussions with The Ortus Club by emailing info@ortusclub.com