Interactive chocolate-making experiences brought attendees together at a closing reception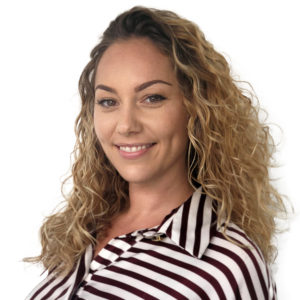 Editor's Note: For the following behind-the-scenes look at planning Collective Health's second-annual Innovation Day user conference, Smart Meetings talked to Paige Ruhmann, senior field marketing manager at the San Francisco-based health-care insurance technology company, and Andrei Stoica, co-founder at TinyB chocolate.
Business Goal: Collective Health is designed to make the health-care experience easy by creating a platform where employers—such as Pinterest and Restoration Hardware—can easily manage benefits in a single place. Similarly, the company's marquee user conference invites clients, prospects and partners from across the country to meet for a full day of education and networking. This June day in the company's headquarters in Mission Bay included learning sessions, fireside chats with CEOs and lots of updates on how to more effectively manage benefits.
At the end of the day, Ruhmann explained, the company wanted to thank people for devoting their time and give them a nice way to unwind that was more than the traditional happy hour with drinks and food passed on trays.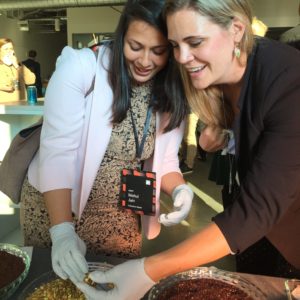 Solution: An after-party made networking easy by featuring an interactive session in the fifth-floor reception area with floor-to-ceiling views of the city. Collective Health brought in the personal chocolatiers from San Francisco-based TinyB to lead brigadeiros-making activities. People got their hands dirty rolling chocolate, and that started conversations. They interacted in ways they might not otherwise feel comfortable doing. "It really created a 'wow' event," Ruhmann said. "This is a community that loves to learn from one another and the activity encouraged them to be more intimate, more candid and ask questions."
Interactive elements: The experience of making custom, Brazilian-style chocolate truffles includes the sense of touch, smell and taste. Stoica reported that all types of audiences jump at the chance to make their own truffles. Often, he has staff ready to do the dirty work, using six toppings that can be mixed and matched, but almost all groups want to do it themselves. "Once people have those rubber gloves on and their hands coated in coconut oil, they become much more open," he said.
The experience also includes history and education of the culinary roots of his wife's recipes for rich, creamy treats with intense flavors. The tradition of incorporating condensed milk with the chocolate was handed down from her family in South America. Plus, the delicacies pair nicely with red wine.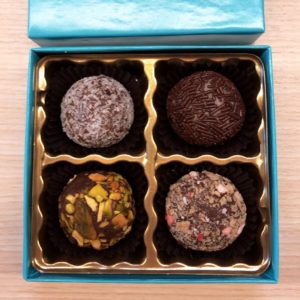 Success measurements: Ruhmann ran surveys to find out whether the event met the needs of attendees and left plenty of room for anecdotal feedback. She also measured success based on whether attendees returned the following year and monitored the prospect journey.
Lessons learned: Ruhmann stressed the importance of being aligned internally. All stakeholders, from the executive team to marketing and client development, had to be on the same page. She found it was important to overcommunicate, especially when changes happen.
For the same reason, she put a premium on choosing qualified vendors who understand her vision and have the experience necessary to work together to fulfill it. "There is always a fear of leaving details up to vendors, but with the right partners, everyone does their part," she said.
Ruhmann takes feedback very seriously. "We want attendees to know that we are listening to them and making changes for next year so that they feel that their ideas were heard; that is crucial," she concluded.
Sweet CSR
The joy of making decadent chocolates by hand can go beyond the meeting room by including an easy gifting component. For a group of Twitter engineers, Stoica brought in attractive packaging, ribbon and notepaper so attendees could send hand-made goodies to friends down the hall or across the country, a gesture that in at least one instance was reported to have brought tears to the recipient's eyes. "It tells people to give the brigadeiros to someone who deserves to be celebrated," Stoica said.