After a whirlwind few months for the events industry, we're starting to look to the future. Not a new normal, but a different normal. A chance to recreate, reach more audiences than ever before and make incredible connections, safely, through the medium of hybrid events.
I'm confident you've heard this term a number of times over the last few weeks, but just in case it's new to you, hybrid events combine the best elements of in-person events and virtual events, bringing both types of audiences together. It's not a new type of event born out of the COVID-19 era, but one that has been around for some time now. You might have livestreamed aspects of your event before, and had audiences tuning in from a different location—this would tick the hybrid event box!
We might not know where the future's headed, but what we do know is that hybrid events certainly have a place in the future of our industry. This is for a few reasons: social distancing measures across venues globally mean capacities will be smaller; not everyone is happy or allowed to travel yet; and we are getting used to the ease and financial benefits of virtual working.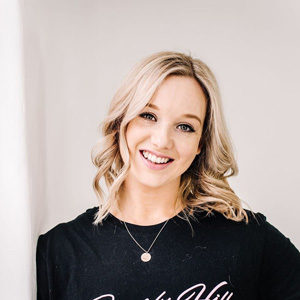 What I also know for sure is that we're all pretty dizzy from pivoting so much these past few months. So, how do we pivot with purpose and make our next moves to successful hybrid events? And how do we combat one of the biggest challenges facing hybrid event organizers: attendee engagement? We get strategic.
I wholeheartedly encourage you to get strategic with your upcoming hybrid events, especially when it comes to attendee engagement. By really digging deep into the why behind every move you make, you can set yourself and all of your event stakeholders up for success. You'll gain clarity into your event's purpose and keep your audience's needs at the core of your planning and execution.
My top tips for creating a hybrid event engagement strategy:
Look at your goals.
Examine your strategic goals for your event, and any wider strategic goals for your business. Review every single aspect of your hybrid event to find the touchpoints to engage your audience to support you in reaching these goals. Goals should be at the core of everything you do!
Have a strategic understanding of your audience and their needs.
Do you know your audience? Or do you really know your audience? You need to find out how they can and want to engage with your hybrid event.
For example, get clear on whether they need additional support in getting used to a virtual event platform, or how far they are willing to travel to be there in person? Understand how they like to learn, how they like to network, whether entertainment is an appropriate and relevant factor to consider here. Find this out by asking them; send surveys, hold focus groups with your key event advocates and send feedback forms following all of your events. Incentivizing these will give them even more of a reason to want to help you develop your events.
Remember that timing is everything.
Work your agendas around timings that will suit and serve your diverse audience and keep them engaged. Traditional presentation formats are now out the window; we're looking for shorter, snappier content. Strategically think about the timeframes you can provide for your audience to engage with this content. Are you appealing to different time zones? Is there an option for both your physical and in-person audiences to catch up on-demand afterwards?
Don't forget that the break for the virtual aspect of your event is just as important as the in-person. Your breaks may also need to be even longer than before, to allow your delegates time to interact between sessions. How can you make your virtual audience feel like they're a part of the breaks, too? Consider sending a care package or coffee coupon in the mail.
Connection is key.
More than ever before, we're yearning for real, genuine connections. It's your job as event organizer to support your live and virtual attendees in connecting with each other in a way that feels valuable and important. Look to event apps to see what kind of features you can leverage to build in networking opportunities—this can act as a central hub for conversations across all delegates no matter their location.
The role of the moderator is absolutely essential.
A moderator who can keep the continuity and conversation going and answer attendee questions can really help keep your audience in both a virtual and live setting engaged and comfortable. Your moderator must involve both and avoid bias. You may want even more people supporting this in a hybrid setting, with one person focusing on your chat box and feeding questions through.
Hybrid events are an exciting challenge as we move forward as an industry and begin to see restrictions lift across the globe. To create a hybrid event engagement strategy with your audience at the core, remember to look at your goals, know your audience and assess each part of your event to see where engagement could be considered.
It's time to get strategic!
Juliet Tripp is senior events manager at Chemical Watch, working on International and Virtual B2B conferences. She has an events blog at juliettrippevents.com. She's also International Growth and Strategy Director for the Female Hospitality Network, a Conference News 30 under 30 award winner, a mentee in the Fast Forward 15 Class of 2020/21 and an advocate for all things personal development and empowerment.