A lot has changed since our January 2020 issue (with the elegant balancing ballerina on the cover) hit mailboxes. We asked the rhetorical question then whether this would be "The Year of the Planner?" We talked to experts about the supply-and-demand balance in the hospitality industry and examined business trends in the live-events space. Little did we know that a global pandemic was on the way to knock us all off our toes.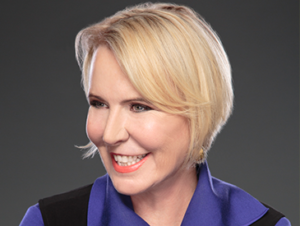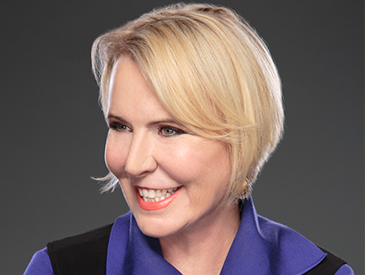 As Smart Meetings founder Marin Bright said in her Bright Perspectives column in the August issue, all the changes happening right now can be unsettling. There is just so much uncertainty. And when we think we have the new rules down, something changes, and we are rebooking the rebookings. She prefers the term "pirouetting" rather than "pivoting" for the scramble to deliver value to homebound audiences as meeting professionals adjust to the new realities as gracefully as humanly possible.
To help refocus toward the next act, we thought this would be a good time to update the trends identified eight long months ago.
1. Essential Event Tech
In that fateful report, we identified technology as one of biggest challenges. Even in pre-pandemic days, our surveys showed that most meeting professionals were adopting event tech in an attempt to be greener, more agile and more engaging.
Read: Take Care: How an Expert Communicates During a Pandemic
Now, even the technophobes in the crowd are embracing touchless registration and virtual streaming options for their in-person meeting plans. Companies that had hung their hats on recording keynotes are now hybrid meeting "experts." Everyone has Zoom fatigue. And we are all waiting for the consolidation that will lead to a seamless experience that can bring all the facets of the virtual meeting together, and solves the streaming cocktail party conundrum once and for all.
2. Sustainable Setbacks
We happily reported that meeting professionals across the country were flexing their green muscles, ditching plastic straws and recycling lanyards. More that 50 percent of respondents to our survey said they are shifting to earth-friendly practices because "it is important to leave a livable planet to future generations."
Now all those good intentions are being threatened as fears of a lethal disease may override concerns about global warming for the short term. Reusable is perceived as scary (even if properly cleaned, such items aren't), and disposable everything, including the accessory du jour, plastic masks, are everywhere—including in the oceans.
As Senior Editor Gary Diedrichs shared in his August piece for the Complete Smarties Guide, "How to Protect Ourselves—and Mother Nature," this pandemic could be only a dress rehearsal of coming climate disruptions. That is why smart meeting professionals are taking the long view and ditching the cute little individual sanitation bottles for refillable, touchless dispensers, vapor cleaners and air filters.
"Ask yourself if the venue's offerings enhance the health and wellness of both humans and the planet," he suggested. That could be the new Holy Grail for 2020 and beyond.
3. Out-of-the-Box Cuisine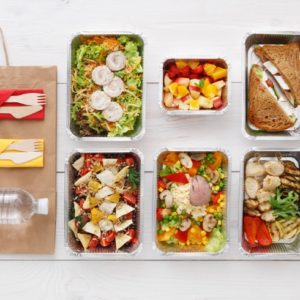 We identified the 2020 uber-trend in F&B as healthy eating. Four out of five planners said they were offering healthier options. Now that wellness is literally a matter of life and death, healthy has taken on new meaning. With self-serve buffets going the way of the passed hors d'oeuvre, chefs are getting creative about how they package individual meals. Lobster in a box, anyone? Gloved, masked servers behind breath guards could be the new normal in the ballroom for some time to come.
Read: Touchless (and Matchless) F&8
The upside is that all the waste from overflowing buffets will no longer go to landfills. Plated meals make it easier to control serving sizes. And all those hybrid meals will rely on attendees to monitor their own mulching or recycle as much as possible from the delivered meal from the local deli.
4. Well, Well, Well
The 2019 survey also identified healthy activities as a priority. Adding options for wellness into agendas was a growing trend, with walking breaks, robust hotel gyms, healthy menu choices (there's that trend again), meditation and spa appointments among the popular options—even if many planners admitted they didn't personally take time to use any of these when on the road.
More good news: Even virtual and hybrid meetings are including marathon challenges, plus yoga and meditation breaks. Technology makes it easy to count miles and stream world-class instructors.
5. Screening Mandates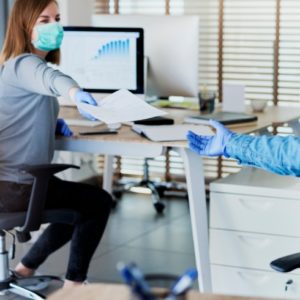 Keeping everyone safe at an event has always been a priority, but while the concern at the beginning of the year was around live-shooter attacks and natural disasters, health concerns have become front and center. Our photo of a security camera in that story would now be swapped for a thermal reader.
Even way back then, many said they rely on hotel partners to do the heavy lifting when it comes to creating security plans. Now, many are looking to convention teams (once they are back from furloughs) to help with room setups that allow for six-foot buffers between attendees, and local medical experts who can help with screenings.
The new top trend may be creating code-of-conduct documents that require attendees to do their part to keep everyone safe by staying home if they feel sick, wearing a mask in situations where it is required and resisting the urge to hug when we are all back together again.
6. Messaging Matters
This may have been the most prescient trend identified. "Meeting professionals also must ensure that attendees feel safe." While we pointed to the presence of security guards and dogs at the doors and baggage checks, the COVID-era equivalent would be signage about social distancing and pre-meeting calls to talk about sanitation protocols at the property. The scent of disinfectant could take the place of signature floral scents at hotels near you.
Read: Do Post-Pandemic Setups with Panache
We are sticking by our final line in that story: "In the end, only so many measures and precautions can be taken, and there is shared responsibility among all parties, including attendees. But planners still must be ready to take care of their attendees in case of an attack or emergency."