With Earth Day right around the corner and sustainable event planning at the top of everyone's bucket list, event planners and the hospitality industry are continually working together to ensure green practices at events and reduce the environmental footprint.
The latest Green Venue Report by Greenview—which compiles data from 66 convention and exhibition centers across 16 countries and four continents—reveals that 83 percent of venues have staff that makes organizers aware of a venue's sustainability practices. Thirty-six percent of the venues indicated that at least 25 percent of event organizers discussed green events while engaging with the venue.
To curb waste generation, 52 percent of venues charge event organizers directly based on waste tonnage generated by the event. Sixty-four percent of venues provide event organizers with an event-specific energy usage report and 45 percent revealed they can run water usage reports to event organizers. However, only 35 percent can offer the report at no extra cost.
More: Why Choosing a Greener Hotel is Never an "Oh, Well…"
According to a survey by The American Hotel & Lodging Association (AHLA), as of 2018, 25 percent of domestic properties have received a Green Certification, the gold standard of sustainability. Ninety-four to 99 percent of chain hotels and 83 percent of independent hotels indulge in linen and towel reuse programs, and a majority of hotels across all segments have implemented a water savings program.
Green, All the Way
Talking about the importance of hosting sustainable events, Russ Urban, President of High Hotels says, "The best way to enact change is to lead by example. If everyone does their part to improve our environment, the world will be a better place. I believe this gives the Courtyard by Marriott – Lancaster a competitive advantage with certain clients for whom sustainability is a priority."
Some of the requests the hotel receives from event planners include: LED lighting, energy management systems, recycling programs, housekeeping practices and electric car chargers. "All of these are incorporated into our practices and properties with the intent of being good stewards of the environment," Urban notes. The Courtyard by Marriott – Lancaster, is also a 100 percent solar-powered property, and guests can view a meter that shows the production of electricity from their solar array in real time.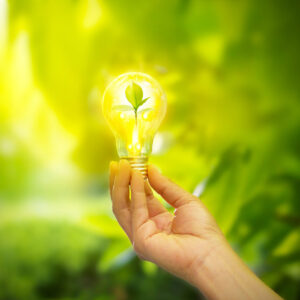 At Estancia La Jolla, sustainable/organic food menus are the most common request by event planners, followed by waste management. All meals are only served in Chinaware and guests are provided with linen napkins. They also provide hay straws as a substitute to paper straws. All condiments are served in bulk, and juice and water are served in pitchers. "While we don't have a lot of specific programs in place, our team sees a growing number of requests for sustainable meetings. We are always happy to work with groups to calculate waste savings and help them understand the impact that one small change to their program could make," says Annalise Dewhurst, marketing specialist at Estancia La Jolla.
More: 3 Myths About Donating Food
During events, the hotel places three waste bins at the front of house—one each for trash, recycling and compost—to measure the waste/carbon footprint at the end of the event. Similarly, the kitchen/banquets (BOH) areas also make use of the three-bin system to track the waste collected after clearing meetings. "Our hotel can fully support groups through waste management. With prior notice, we can carefully collect waste during their program and divide it into waste, recycling and compost. For the most recent group, we stored the bags during their entire program, and they are taking each bag to be weighed and will share the final waste, recycling and compost numbers with our team," Dewhurst says.
Resort at Pedregal is the only luxury resort in Latin America—and only one of two worldwide—to hold the ISO 50001 Energy Management Systems Certification for Energy Efficiency Management. The resort has a green committee that internally monitors energy usage and audits current practices to ensure the hotel maintains efficiency. With some new initiatives implemented last year, the hotel used 3.02% less electricity per guest in 2018 compared to 2017, and 25% less gas per guest consumed in 2018 than in 2017.
"Sustainability is essential to us and partnering with groups that support our initiatives is our utmost concern. We exercise utmost consideration when facilitating these meetings to ensure waste and harmful practices are minimized. All events are carefully planned from the beginning to both meet the group's needs as well as the environment's'," says Fernando Flores, general manager of The Resort at Pedregal. Some of the most common requests from event planners include organic or sustainably sourced food, fewer paper items and pitchers of water instead of individually served water bottles.
An Event Planner's Checklist to Green Events
As an event organizer, here are six questions you can ask your venue to ensure you are organizing green events. If the venue ticks at least four of these boxes, your events are on the right track!
What is the hotel's recycling program?
Does the hotel have a self-sustaining farm or garden? Do they incorporate locally grown and organic food in the food served?
Does the hotel work with non-profit organizations to donate excess food from the event?
What efforts does the hotel take to curb waste generation?
Can the hotel provide a waste, water and energy consumption report at the end of the event? (This can help you understand different consumption levels and focus on finding alternatives at your events)
What are some of the other sustainability practices followed by the hotel and how can they be incorporated into events?