Today marks the one-year anniversary of Hurricane Maria making landfall in Puerto Rico, one of the worst of many destructive turns of nature during the past year, many directly affecting hubs of the meetings and hospitality industries.
From tourism bureaus to the owners and everyday workers at hotels, natural disasters have become a real presence. Whether it's planning for the worst or recovering from it, storms, fires and even volcanos are shaping the way we think about travel and the role of communities in dealing with the unexpected.
Puerto Rico and Maria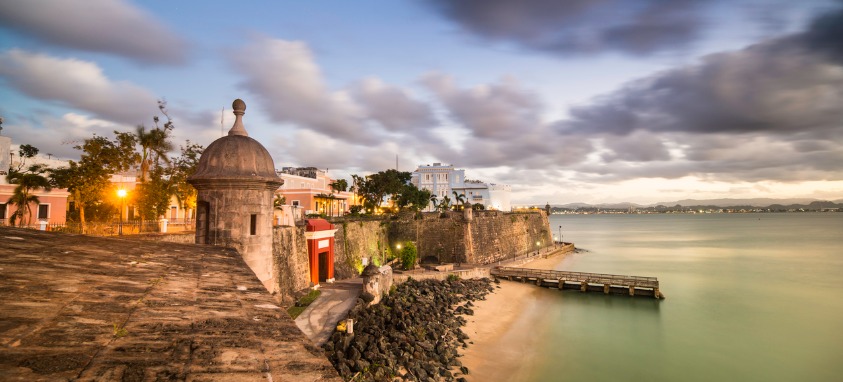 "The resiliency of the people of Puerto Rico is nothing short of extraordinary," Brad Dean, CEO of a new Destination Marketing Organization out of Puerto Rico, told Smart Meetings earlier this year. "They are committed to coming back bigger, better and stronger." Since then, the DMO has officially launched and taken on the new name Discover Puerto Rico.
While recovery from Hurricane Maria is far from complete, Puerto Rico wasted no time during the past year by not only reopening its doors for tourism and meetings, but forging forward. With 10 percent of the island's GDP contingent on the visitors industry, it's no surprise.
As early as last March, the island saw Serafina Beach Hotel, its first new property since Maria, open its doors in San Juan with 96 guest rooms and a 2,295-square-foot oceanfront ballroom. Meanwhile, more than 130 hotels are back open, with 11 more planned to reopen in the coming months. Most notably, Dorado Beach, a Ritz-Carlton Reserve, is set to welcome back guests Oct. 1 with its 4,558-square-foot Surf Room ballroom space.
How to help: Dean and Discover Puerto Rico aren't shy when it comes to pointing out the good all visitors do simply by bringing their business to Puerto Rico. But for those looking to give more to the families still dealing with the aftermath of Maria, Unidos Disaster Relief and Recovery Program is continuing to support efforts throughout Puerto Rico.
California Wildfires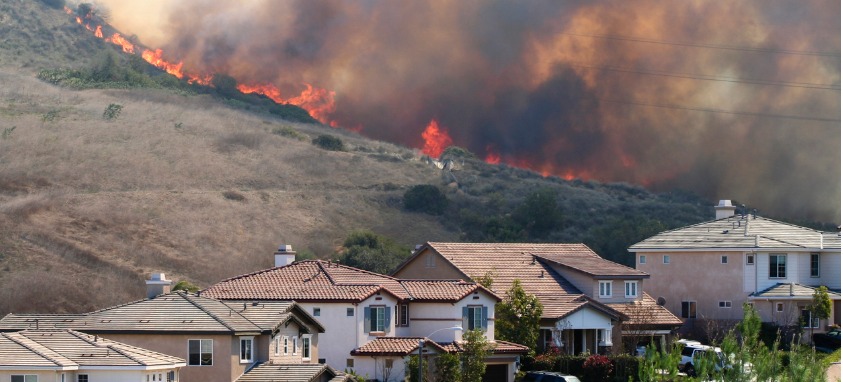 Not long after Maria, California faced its own trails. October alone saw more than 200 individual fires across the state, with three in particular—the Atlas, Nuns and Tubbs fires – affecting Sonoma and Napa wine country. But this summer has also seen a new rash of fires, including the Ferguson fire, leading to the closure of Yosemite at the height of the season.
Despite the lack of structural damage, "the financial impact of weeks of lost tourism revenue in the area has been devastating," says Kala Linck, marketing manager at Tenaya Lodge. Just outside the south gate of Yosemite Park, Tenaya Lodge features 15,000 sq. ft. of event space, and services many of the parks guests.
The team at Tenaya Lodge wasn't deterred by the difficulties the wildfire presented. "Tenaya Lodge was open throughout the park closure," Linck says. "We were happy to have hosted several weddings during this time, a couple of them relocated from Yosemite Valley.  While there is always the possibility of fire in the summer, the flexibility of our events team and in-house reservations makes it easy to change plans in case of an emergency."
How to help: As wildfires continue throughout California, you can donate to California Community Foundation's Wildfire Relief Fund.
Hawaii's Tumultuous Summer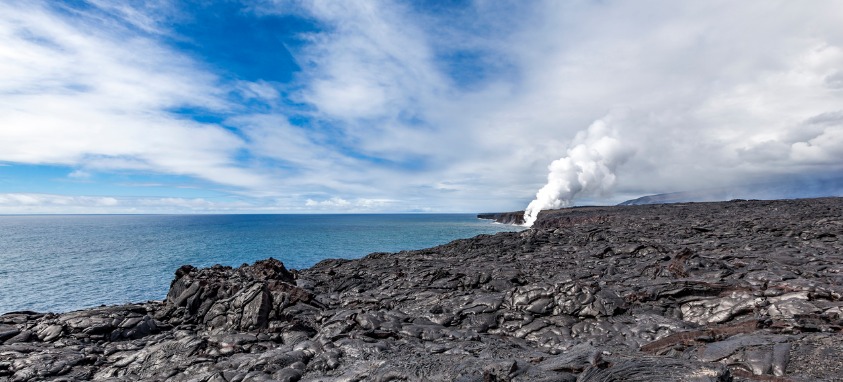 Thankfully avoiding large-scale damage, Hawaii's recent run-ins with Mother Nature still certainly rank among the peculiar. On May 3, Hawaii's Kilauea volcano began erupting. And on Aug. 22, Tropical Storm Lane narrowly missed the island chain, but managed to dump more than 50 inches of rain before it passed.
Even before the storm, Hawaii News Now cites shop owners 100 miles from the eruption having felt the downturn in tourism, revenue potentially dipping as much as 30 percent for the month of May. Jason Cohn, vice president of Hawaii Forest and Trail, says, "An event like this can affect an entire community. Whether you're in the tourism industry or not, it will have a downstream effect everywhere."
Less than a week after Lane, George D. Szigeti, president and CEO of Hawaii Tourism Authority, released a statement assuring that life goes on: "To be clear, the state of Hawaii is fully open for business and travelers should not be dissuaded at all from making or planning trips to our beautiful island home."
How to help: The Hawaii Community Foundation's Hawaii Island Volcano Recovery Fund is still accepting donations for those displaced by the Kilauea eruption.
The Carolinas and Florence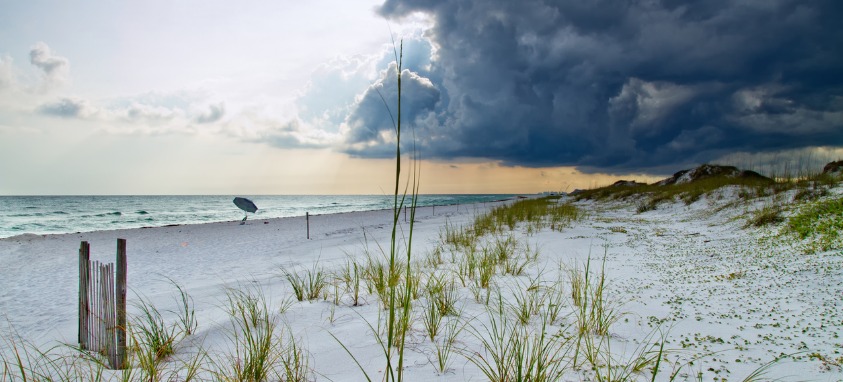 And of course, any discussion of natural disasters requires acknowledging the ongoing struggles following Hurricane Florence in the Carolinas. Though we still don't know the long-term effects of the storm, The Washington Post estimates that roughly 9 trillion gallons of water has poured in North Carolina alone.
But that hasn't stopped hotels and members of the community from stepping up. Built in 1910, South Carolina's Inn at USC is one such hotel, featuring 117-rooms and 3,000 sq. ft. of event space. "With the evacuees, we try to be a little extra accommodating and make sure they have everything they need— bottles of water, extra little things like toothpaste and that kind of stuff," General Manager Andrew Lucas says.
Many local efforts outside the hospitality industry have been made. North Carolina company Be Able is supporting three separate funding campaigns. The first is for the American Red Cross, the second is The North Carolina Disaster Relief Fund and the third is for American Humane, rescuing abandoned animals in the flooded regions. "Like you, we just want to be able to help those in need," the company said in a statement.
Hospitality Cares
These tragedies have deeply affected each of these regions. But there are also many more, including those still recovering from Hurricane Harvey in Houston and the recent typhoon Mangkhut in the Philippines. To support relief efforts worldwide, you can donate to Care International.