When we talk about events, it sometimes seems meeting professionals are talking mostly about those their clients or companies host for customers or sales partners, rather than internal meetings for employees—which can be just as important, if not more so.
"This is a topic that I think warrants attention," says Brian Ludwig, senior vice president of sales for Cvent and host the latest Smart Meetings Accelerator. "It gets very little, frankly." The talk around going virtual, he goes on, has been mainly around external-facing events.
"But there are so many marquee, internal events that are important to your organization, to your business," he says.
Can You Name the Top 5 Reasons for Planning Internal Events?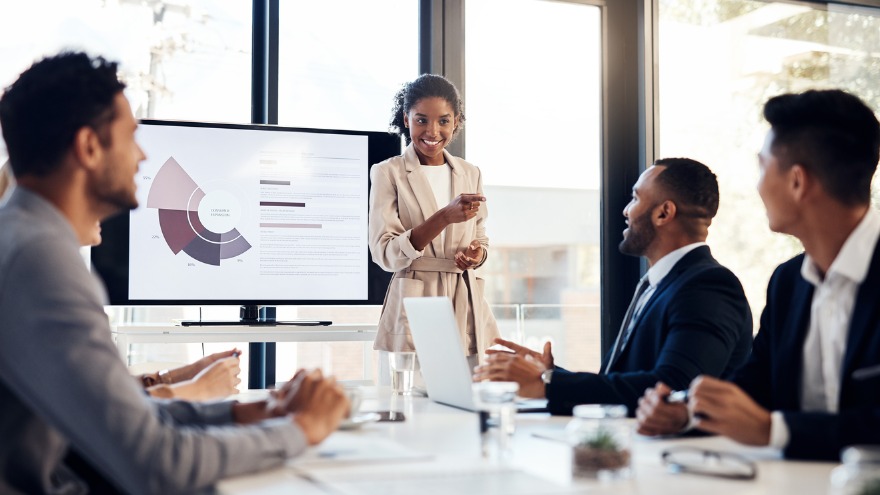 Perhaps a brief refresher is in order. Here they are, according to Ludwig, in no particular order.
Skills development: "There are so many things for an employee to learn and master at your organization. You want to focus on core skills they need to do the job," Ludwig says.
Goal setting: Setting goals, and spelling out the mission of the organization for the year—these key items are best conveyed in global or all-hands meetings.
Training and development: "Folks in your organization want to know that they can climb the ranks and learn new capabilities to help them further their career," Ludwig says. "Training and development sessions really help in that regard."
Recognition and celebration: These are core to sales organizations. "At Cvent, we hold big awards shows, celebrating those that have done well, on a quarterly basis and an annual basis, and then those who did perform best get to go on a business leaders retreat, an incentive program."
Employee engagement: Business retreats and similar gatherings help keep employees motivated and loyal. Especially right now. Keeping employees engaged, motivated and loyal is more important than ever during the pandemic.
Ludwigs observes: "Sixty-four percent of respondents to a survey last year said internal events are vital for employee retention. And 55 percent of those surveyed say that managing internal events is actually more difficult than managing external events. With all the stakeholders on a large-scale internal meeting—generally that's going to be C level executives, where everyone's got an opinion—the stakes are very, very high," he says.
The stakes remain just as high even as most of these meetings have gone virtual. "It will not be as good as the in-person version. Never for a second by embracing virtual are we saying that in-person is not better. I mean, we're all in this industry for a reason. We believe in the power of human connection," Ludwig says.
But he believes you can make your next virtual event better. Here are his hacks.
Tips for Enhancing Your Internal Virtual Event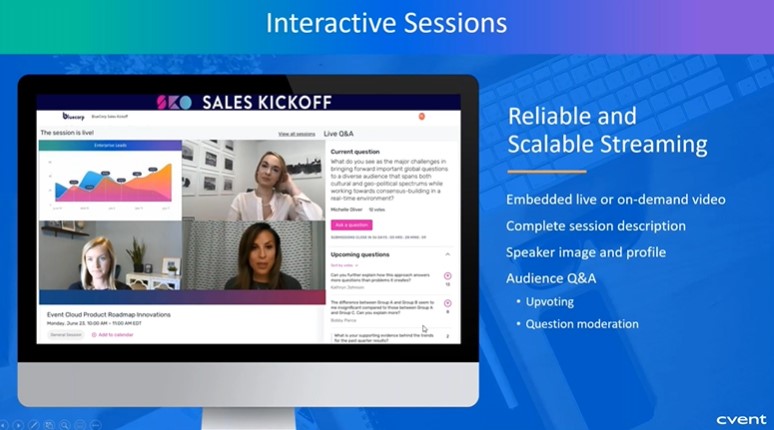 1. Make your event registration process seamless.
"Your branding, your color scheme and the content should look great from a desktop environment or from a mobile site that's not an app," he says. "Sixty percent of emails are read on mobile devices. Make it super easy for people to consume that content, and then offer them a registration experience straight from there," he says.
Capturing feedback throughout the process helps make these events better over time. Ludwig thinks this is too often overlooked for internal meetings. "We do this all the time for external, but internally, we cut corners, and we move fast, because we don't think it's worth it. But capturing this sort of insight from your employee base is critical in understanding their engagement or likelihood to be retained."
2. Think about your technology as your new venue.
"You will no longer need to pay for a hotel, travel, food and coffee, and all those core things that balloon the price on an in-person event. Your event technology serves as that venue. It needs to be clean, easy and digestible," he says.
"And you want to give a personalized experience when someone lands on the virtual attendee hub. So employees can directly share feedback, go in and manipulate their registrations. And schedule appointments with other colleagues.
"Maybe even create a virtual booth for employees to learn more about certain features and capabilities from the company. This enables a more engaging and collaborative experience beyond just sharing content. A lot of people think about internal events as a way to convey a message to a team. That is important but offering the team opportunities to connect and collaborate with each other is something that's different than everyday Zoom or team meetings," he says.
3. Develop interactive sessions.
""You can't have sessions be an hour or two hours long. Thirty minutes is becoming the new standard, and within that, you want to treat it like a broadcast. You want to think of it like a news report," Ludwig says. "And seldom do you watch the news for 30 minutes and it's just one person speaking with one image, right?"
"Instead, it's changing, it's moving. You're cutting away. There are different angles. There's new content on the screen, keeping it fresh, keeping it interesting to keep folks engaged when there are so many distractions from home—e-mails or dogs, lawnmowers, all these other things we've come accustomed to dealing with," Ludwig says.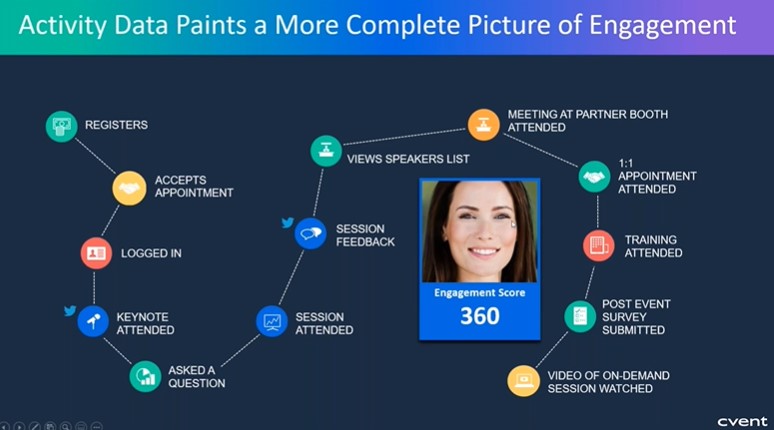 4. Invest in advanced production.
"If it's a marquee event for a large internal audience, and it's going to go over a couple of hours or longer, you want to think about how to shake things up," he says.
"There are advanced production tools, and partners you can work with, to change layouts, have multiple video feeds, simulcast to social media, offer a virtual green room so you can get everyone schooled up behind the scenes before going live. You can even prerecord and load stuff up, so it'll appear like it's live," Ludwig says.
5. Use engagement scoring as a measure of employee satisfaction.
"In times of uncertainty, you want to control what you can control. Motivating your people and delivering your message are two things that you can very easily control," Ludwig says. He recommends tracking the attendee journey using engagement scoring. As an example, he follows an attendee who starts out at registration with a request for a meeting with another attendee.
"Let's give her a beginning engagement score of 30," he says. She then logs into the virtual attendee hub and watches a keynote, and even tweets about it, increasing her score to 70.
She asks a question, attends a session, gives some feedback, goes to the speaker's list to see who else is going to be presenting and sets up the rest of her schedule. She's now up to a score of 150.
She has a one-on-one appointment. She attends a training. She fills out a post-event survey, then watches an on-demand video. "Now her engagement score is up to 360, and we have a very clear and perfect picture of that employee," Ludwig says.
This, he notes, can help answer the age-old question, "How engaged is my sales team?"
Managers can track how that same data correlates against quota attainment. "An employee's level of engagement may have direct correlation with their output for the month," he says.
Further Considerations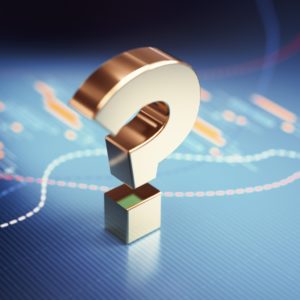 In the Q&A session, Ludwig fielded two especially pertinent questions.
We usually bring in outside speakers for our larger team events. Do you suggest we keep that approach for virtual events?
Ludwig: "I do suggest that. Your team hears from you all the time, and external speakers for internal events can go a very long way. And because you don't have to fly them in and pay for a hotel room, you might be able to attract a speaker you may not have if it was in person."
Are there are differences in approach or strategy in viewing a customer event versus an internal event?
Ludwig: "There's something interesting when it's internal—everyone wants to get their hands dirty. When it's a customer-facing event, most people across the organization entrust marketing teams to do their thing.
"Our Cvent CEO gets far more involved in internal events. It's just the nature of the beast.
"His belief is kind of like, look, if I get on a phone call with a client for an hour, I may have an impact on that client, but it will be one client for that one hour. In that same one hour, if I can convey a motivational message to 4,000 employees, what is the impact that can have? Then all 4,000 of those people who interact with our customers are able to convey the right message and deliver the right level of service, and all the other things we want to imbue across our employee base."