Readers share what works and what doesn't when shifting to digital registration and programs
What is the biggest, fattest, hairiest tech problem keeping Smart Meetings readers up at night? According to a new reader survey, attendee communication tops the list, with 51 percent calling it out as a major challenge. The price tag of buying into all those tech services was also high on the list, with 48 percent bemoaning the bills. That was followed closely by poor reporting, slow event check-in, isolated data and lack of visibility into attendee satisfaction as critical pain points.
Before we asked our experts for their evaluations of event app and registration software solutions to these burning sore spots, we turned to our readers to find out the state of event tech in the wilds of their meetings. Our pool of 100 event professionals collectively plan thousands of gatherings—69 percent manage more than six events a year and half of those plan more than 20. Most of these are large gatherings. Seven out of ten respondents plan events for more than 500 people and half of those are for more than 1,000 people.
Most respondents were veterans at the event app game. Only 12 percent had never used one and a majority (63 percent) had been putting information in people's phones for more than three years. Almost one quarter (23 percent) had been using virtual programs for more than six years.
Brave New Meetings Tech World
Many respondents were optimistic about tech's ability to solve some of those persistent meeting downers. Kayla Wurst, meeting and event manager at Special D Events in Detroit, is always looking for ways to use technology to enhance the attendee experience. "Event technology boundaries are being pushed with the introduction of 5G networks offering faster speeds and more reliable connections. With fewer connectivity issues, it will be easier for planners to encourage attendee participation and incorporate cutting-edge technology into their events," she said.
Derica Clarke, a project manager for international meetings with Association for Psychological Sciences in Washington, D.C., was an advocate for driving attendees to use their smartphones. "This will inspire attendee interaction and advance your analytics," she said.
Used correctly, apps can enhance efficiency and sustainability. Erin Scholes, president of SD Meetings and Events in San Diego, said, "Apps can help save paper and time, and provide an effective one-stop resource for attendees."
Another planner giving event tech high marks was Ashley Case, director of client services, meetings and incentives at Cadence in San Diego. "Whether you're using event tech for data management, personal preference tracking, appointments and personalized agendas, decrease conference check-in lines, event security, live polling, social networking, gamification and engagement, surveys, or any other fabulous functionality, it is a win!" she said.
Adoption Levels Vary
That grocery list of benefits doesn't automatically mean that every event warrants an app. The majority (67 percent) said it depended on the meeting. One quarter of respondents (25 percent) said they don't put on a meeting without one.
More than half of respondents (54 percent) give attendees the choice of using an app or a paper program. Another 35 percent are all-in on the digital guide, leaving 12 percent who give everyone paper programs.
Many cautioned against chasing the new shiny thing for its own sake. Megan Martin, senior meeting manager at National Conference of State Legislatures in Denver, suggested keeping the purpose in mind. "Don't have tech just to have tech; make it available to enhance the event experience."
When you do decide you need another piece of platform magic, Vicki Thein, director of events at Ewald Consulting in St. Paul, Minnesota, counsels taking it slow. "Do so one step at a time, as you can afford it. That way, you can ensure it's properly integrated and works the way you need and want it to for your event," she said.
Carolyn Browning, chief solution strategist at Meeting Needs in Stamford, Connecticut, waved the flag for attendee-friendly tech. "Make it easy to use; apps are only as good as the ease-of-use and adoption," she said.
Focus on Follow-Through
Once your new app is in place, the fun is just getting started. Danielle Furnari, event specialist at Geisinger Health System in Danville, Pennsylvania, had these words of wisdom: "Test, test, test." She suggested using the app yourself and getting others to use it to see the experience from the attendee point of view. Many companies call this "dogfooding" as a metaphor for eating your own dog food to see how it tastes and working out the glitches.
Annie Gingrich, manager of meetings and events at CHG Healthcare in Salt Lake City, echoed the idea that technology is only as good as how it is managed. "Garbage in, garbage out; start with the end in mind," she said.
Getting attendees logged in is the end of the interaction for only 20 percent of respondents. Most event professionals surveyed integrate the data from the app into their CRM, although some admitted doing it "when time is available." Less than a quarter of respondents (23 percent) said all data points are linked to all other information to track the journey from marketing and registration to scheduling, social media and reporting using one provider. More respondents (31 percent) said that they created their own tech stack by using products from multiple vendors.
The job for managing all those platforms and data points overwhelmingly is falling to employees who already have a lot on their plates. More than half of respondents (51 percent) said managing event tech was one of many duties for in-house employees. Another 18 percent reported having a full-time tech guru on staff, but 14 percent rely on support staff from suppliers and 9 percent use tech consultants to advise on purchases, customization and troubleshooting.
Crista Hassett, assistant vice president of event operations with National Association of Mutual Insurance Companies in Indianapolis, stressed the importance of selling the benefits up the org chart. "Most planners are excited about the technology changes on the horizon, but they recognize that the real challenge is getting leadership to understand the need to implement new technology quickly and demonstrate the potential positive impact it can have on event ROI to get support for this type of investment," she said.
Tailor-Made Event Tech
One of the biggest spends at a conference today may not be the ballroom, open bar or even the '80s-era band for the closing reception. Often the most critical purchase is event tech as a comprehensive system, integrating everything from customer relationship management systems and registration pages to event app, social media and reporting software.
In fact, many companies that started as a way to provide enhanced digital registration management and badging have grown—through acquisition or coding—to include mobile event apps. The same trend is happening the other way as event app companies find their way to serve more of the conference experience. In the last couple of years, even more consolidation has occurred as major software-as-a-service (SaaS) companies have swept up platforms all along the event journey to create end-to-end solutions. Think Cvent buying Social Tables and QuickMobile, Aventri acquiring Loopd and JackRabbit Systems acquiring Zerista. More recently, Community Brands purchased Core-Apps and TripBuilder. Even American Express Meetings and Events has gotten into the business of providing mobile event technology and content linked to meeting management systems and reporting.
Event tech expert Corbin Ball said the merger of all these pieces was inevitable. "These two paths are like the chicken or the egg," he said. It makes sense that these two applications should be paired as they often handle the same data. That is why attendee management companies buy mobile app companies and, conversely, app companies develop or buy online registration capabilities."
All this acquisition could be good news for event professionals looking for integrated systems with better visibility into the attendee experience and improved efficiency for attendees who want to accomplish everything with one password. It could even lead to more innovation as talent released from these takeovers could be freed to surface new tech improvements.
The decision about how to manage all those data points is both critical to success and can be one of the most expensive decisions a planner makes according to a new report by Teneo Hospitality Group, Smart Meetings reached out to a group of experts to separate the hype from the helpful for three distinct types of groups. Do you really need facial recognition? How about DIY badge printing? 3D mapping of the expo floor? The answer is: "It depends."
Following is the lowdown on the personas and companies—and some questions you might want to ask when evaluating what works for the most important meeting of all—yours.
The Experts
Our experts are quick to point out that technology is changing almost faster than we can print all these colorful pages, but this is their take on the state of the market today and the best way to choose event tech solutions.
Corbin Ball, CSP, CMP, DES, MS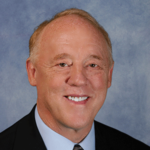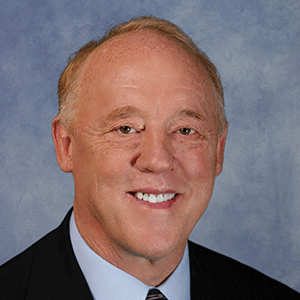 He's a veteran speaker, consultant and writer who got his start running international citywide technology meetings. Ball is an Event Industry Council Hall of Leaders inductee and has been quoted in U.S. News & World Report, Wall Street Journal and The New York Times.
"Any meeting with over 100 people would likely benefit from a mobile event app," he said. "However, the larger the meeting, the more an app is needed. A simple app with the agenda and networking capabilities would be fine for the smaller corporate event, although branding as well as integration with the CRM can be very important. There are apps that specialize in larger, scientific association meetings with thousands of abstracts and poster session management. There are apps that focus on large exhibitions and trade shows that focus on lead exchange. It really depends on the specific goal of the event."
Dahlia El Gazzar, FCA, EBCC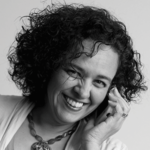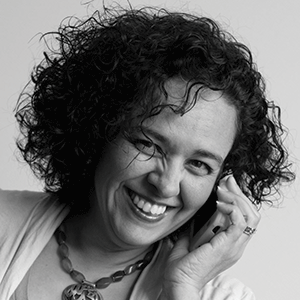 She is the tech evangelist and idea igniteur at Dahlia+ Agency, and speaks frequently about breaking the status quo and making shifts happen. She started at Passkey working with major hotel groups and is an Evernote Business Certified Consultant.
"Consider whether you have outgrown your system and vendor," she said. "You need a tech mixologist who will come to you with creative solutions to improve your events, help you get more attendees and simplify registration, reach your goals."
Brandt Krueger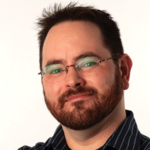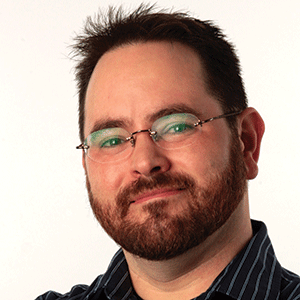 Krueger is owner of Event Technology Consulting, instructor at Event Leadership Institute and cohost of #Event Icons. He started his career at Minneapolis-based meeting and event production company metroConnections with a degree in technical theater before moving into consulting and describes himself as a husband, geek dad, educator and speaker specializing in event technology.
"Most of these companies are going to get you to 90 percent, but determining what part of the last 10 percent is important for your group requires event professionals to really know themselves and their needs. First figure out your goals. What are you trying to accomplish? What are the metrics that are important to track? Know yourself.
"If you have the time to get multiple bids from multiple providers, you may save money and get a more finely tuned system for your needs, but then you have to make sure each piece speaks to each other. Some play nice with others better than others. Getting one system that does a little bit of everything could save time managing it all.
"Finally, get some help. Planners are smart enough to master all the intricacies of event tech, but many don't have time to dig down and often they suffer from 'tech fatigue.' If possible, get an expert on site the day of the show, just in case."
The Tech
The subtle differences in how event tech companies position themselves can speak volumes to how they will affect the experience at the conference center. Here is what some of the leading companies offer, in their own words, and why they feel they are different.
Attendify: Mobile apps, registration (new), analytics (beta), websites. Why? Powerful registration with simple pricing.
Aventri (formerly Etouches): Event management software, registration, website, email marketing, mobile app, venue sourcing and surveys. Why? Power and flexibility for global enterprises and ease-of-use, and scalability for event organizers.
Bizzabo: Event websites, contact management, registration, polls, networking, marketing. Why? A wholistic platform to surface insights to grow events.
Boomset: Registration, voucher redemption, QR code scanning, NFC tech, certificates, notifications, selfie and signature collection, email communications. Why? An intuitive platform designed to simplify marketing, data collection and all types of registration.
Core-Apps: Event management, mobile apps, beacons, kiosks, analytics. Why? More than 10 years in the space, strategic partnerships have been constant.
Cvent: Meetings management, venue sourcing, event marketing, social media, event registration, housing and travel, on-site solutions, mobile apps and data analytics. Why? As one of the largest providers, can handle everything from start to finish.
DoubleDutch: Event app content management, registration integration, polls, meeting scheduling, lead management. Why? Secure, engaging, scalable and customizable.
EventBrite: Event marketing, mobile event management, ticketing and reporting. Why? Powers ticketing and registration for millions of events a year.
EventCore: Customized solutions for registration, content management and attendee engagement analytics. Why? Optimized for complex events.
EventMobi: Registration, apps, content management, live polling, live digital signage, surveys, attendee networking and analytics. Why? Integrated platform brings together technology tools that cover the entire event lifecycle.
EventPilot: Conference app, itinerary planner and lead retrieval system optimized for scientific and medical meetings. Offers innovations, such as geo-mapped floor plans and iBeacon-enabled notifications, offline abstracts, peer finder and gamification. Why? Has designed media-rich conference apps for a targeted audience since 2010.
Hubb: Content and meeting management, mobile app and appointment scheduling. Why? Gets conference to market faster with fewer errors so you can still get home to family and friends at night.
Pathable: App creation, meeting scheduling, badge scanning, polls, gamificiation. Why? A powerful mobile event app and conference microsite.
Zerista: Mobile and desktop event app, content engagement, matchmaking, networking and marketing. Why? Decades in the event industry informed a comprehensive, customizable and intuitive event app, backed by a world-class support team.
Questions for Potential Solution Providers
"Can you provide references of groups of my size/goals that have used your app?"
"How does it ensure security of attendee data and is it compliant with GDPR standards?"
"How does it interface with the system I already have in place?"
"What support do you offer on the day of the conference?"
The Future
Do gee-whiz features enhance, distract or add a level of complexity and risk while increasing the price? Krueger says it depends on the context and the execution. A recent European conference used conference used a UHF reader to enable 30-second check-in and hyper-personalized experiences. A digital board welcomed attendees by name in their native language as they walked down the hall and when they approached the coffee bar, the barista asked if they wanted their usual because the RFID in their badge pulled up their preferences from the database. He saw those as legitimate benefits that made the risk of failure worthwhile. He cautioned, however, that some technology—facial recognition for instance—has had issues with false positives, particularly for people of color.
Other advances our experts pointed to as worthwhile benefits on the horizon included augmented reality for events such as IMEX, where attendees have to get across the trade show floor and need to know the shortest distance. If the app could warn people that an area is congested, they could avoid that delay and find the most direct route.