How do you keep everyone focused on the boxes on their screen without breaking the bank? Smart Meetings sat down with Robin Farmanfarmaian, professional speaker, entrepreneur and author of Facilitating Virtual Events: Driving Participant Engagement, for a tip-filled webinar where she spilled the secrets for grabbing attention and being remembered.
She has made the journey from managing the San Francisco Ballet Gala, where she raised millions of dollars, to the stage and the page, teaching meeting professionals how to be their own boss. When the world switched to virtual, she watched what people were doing—and donning her planner hat, decided to write a book about what was missing.
In too many instances, it's participation.
"The difference between a virtual event (streaming content a la Netflix) and a virtual experience is that in the latter, people feel like they are part of something, not just a spectator," she said.
The good news is that elevating your virtual event into an experience doesn't have to be expensive, just thoughtful. Let's walk through how to integrate interactive elements from beginning to end.
Pre-event Personal Touches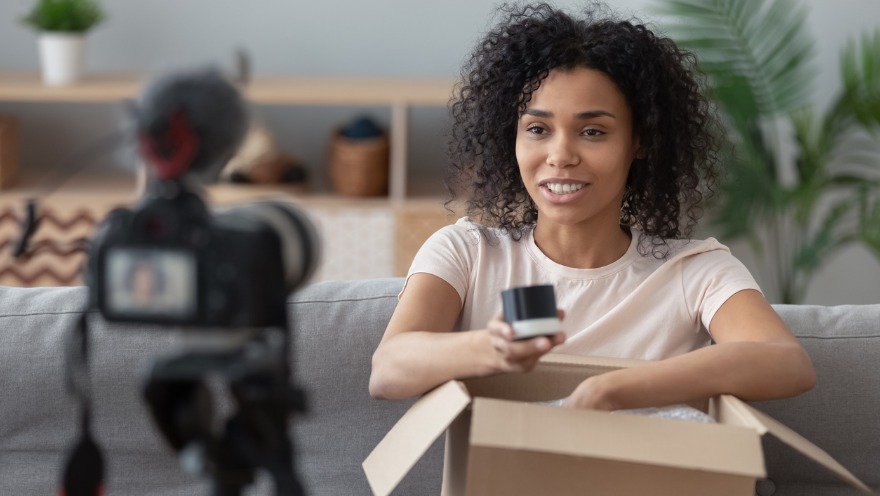 Start by getting sponsors, speakers and attendees involved on social media weeks, if not months, in advance of the actual event. Highlight people who have given you permission to use their picture and name with shoutouts on Twitter and Facebook. This will turn them into evangelists and make them feel important. It will drive marketing, expand your audience and drive ticket sales.
In your email communication, build up the frequency as you move closer to the event, but don't overwhelm. Keep the sends short and to the point, yet include the date, time and link to register in every single one—you would be surprised how many are missing this vital component.
Direct mail through the actual U.S. Postal Service still works. When people get a pretty postcard or package in their mailbox that they can actually hold and touch, they are definitely going to read it. Even if it is tossed on a desk, it will make an impression.
To heighten the suspense, put an envelope in the mail that says, "Do not open until instructed on the day of the event. You may be the winner of a [insert name of meaningful prize here]." It's like a golden ticket that will keep people engaged because they don't know when the prize will be given away, and they will want to be ready.
The same is true of swag bags delivered to attendee doors. Custom box companies can create beautiful packages with branding and speaker information that become a keepsake. The result will be unboxing videos on social media.
Inside is where you tuck your interactive tools—double-sided paddles participants can use to vote during the presentation, a visual way of helping people feel involved without turning on their microphones. Sponsored hats and mugs delivered to homes get used, instead of being left in the hotel room, on the show floor or in the airport.
You can also fill the box with interactive games and activities. It could be a challenge to build something out of a given set of materials or cut something out and make it into an accessory. You could ask attendees to film themselves in the creative act. As an added bonus, the advance experience will make the networking easier because everyone will have something in common to discuss.
All this engagement happens before the event has even started.
Agenda Optimization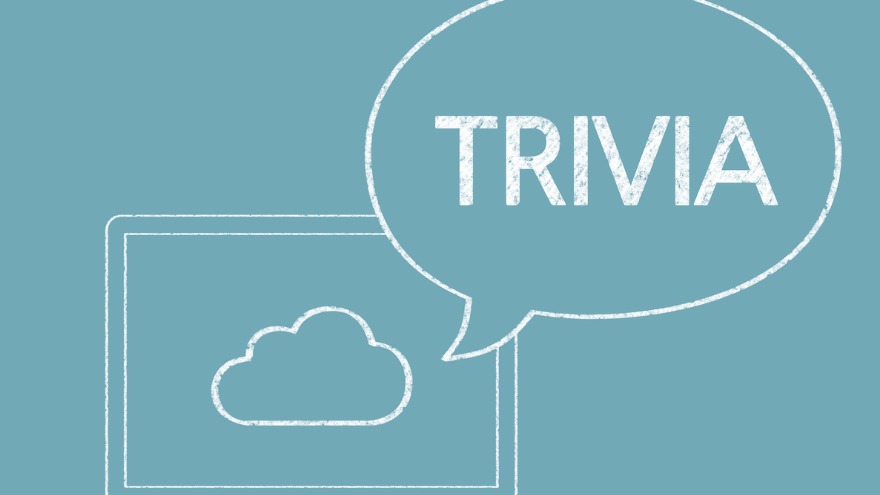 Gone are 60-minute keynotes. Most presentations range between 10 and 30 minutes, with the same amount of time for questions.
Farmanfarmaian lives by a 60/40 Rule for virtual events—60 percent content, 40 percent interactivity. And the content should be actionable. "Inspirational content is great, but people can go to a TED Talk or somewhere else for that," she said. "Hyperfocusing on educating people on something specific—that is what people will pay for."
But learning can still be fun. For the interactive part of the equation, she suggests activities such as trivia, mixology and cooking. Who doesn't want to get all the ingredients for a margarita delivered to their doorstep for a session on building the perfect cocktail?
Other cool shared activities:
Family Feud-type challenges where participants determine the answers in surveys sent in advance. You can do this with up to a thousand people, and they're not spectators because they are in breakout rooms with 20 or 30 people each.
Scavenger hunts. It could be as simple as a list of things people can find in their own homes. They reply by sending a picture or a question they have to research and answer. The idea is that everyone gets engaged, moving around, using their intellect and participating, rather than just staring at a screen.
Costume or dress attire. Whether you send Santa hats or tiaras, when everyone is donning the same headgear, it makes the boxes more interesting. Farmanfarmaian suggests tucking a pattern for a paper crown in an envelope and asking everyone to decorate it and wear it for a video call. It's like a virtual photo booth and a keepsake. It takes everyone back to second grade when they are cutting with scissors along the dotted line. A pride of workmanship and creative spirit is released.
A caricature or sketch artist can capture the meeting in bright colors and send the result as a reminder of the meeting's goals.
Virtual gingerbread-house decorating or secret Santa can keep the holiday spirit alive.
Instead of awkward, free-form networking where people are put in a Zoom room to make small talk, give them questions to answer or a shared goal.
Speaker Training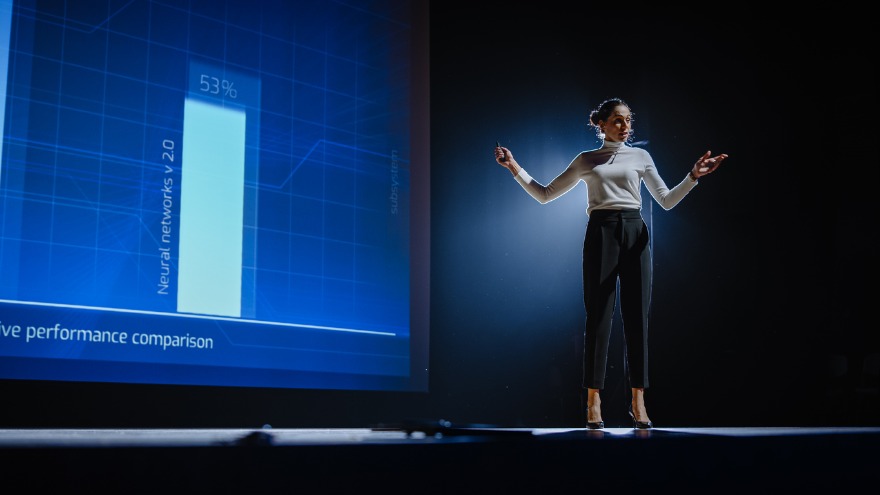 When all eyes are on the speaker's face, getting points across in the new reality becomes paramount. Farmanfarmaian suggests using a wired headset. People will forgive lousy video, but they will click off immediately if they can't hear.
She also advises ditching the digital background of the nature scene. It takes up too much bandwidth and the pixilation will distract people. Instead, set up a background that offers contrast.
And don't forget lighting. A big no-no is sitting in front of a window that turns you into a shadow. Overhead fluorescent light will age you 10 years. Invest in diffused lights you can shine on yourself for the best image.
Then practice looking directly at the camera. It will be uncomfortable at first because you are talking to the little light at the top of the monitor. You will see yourself and the others out of the corner of your eye, but you will come across to them as if you are looking directly at each person on the Zoom. Ideally, that camera is at eye level, not down below, so they are peering up your nose.
Effective virtual panels require planning, planning, planning. Without practice, they can really fall flat. One trick is to make panelists send three questions in advance. That way the facilitator can highlight their expertise by asking them a question with the confidence they already know the answer. "I'm helping them achieve their goals—and the goals of the conference," she said.
A technology run-through can also catch any software compatibility issues so everything goes more smoothly on the day of the presentation.
Post-Event Conversation Extenders
When the last person clicks off, the meeting professional's work is not done. All those photos you took can be shared over the coming weeks and months in social media posts and videos. The responses to surveys can be shared in articles and communications.
Keep the conversation going by setting up follow-up breakouts. That's how real relationships form. That is virtual engagement.