Editorial note: on Jan 25, PCMA released a Health & Safety Update that reported that after 14 days, 96 positive cases were reported out of 2,300 verified  in-person participants, a 4 percent positive rate they described as "significantly lower than recent public norms."  
Professional Convention Management Association (PCMA) returned in-person in Las Vegas this week despite an increase in Covid-19 cases globally due to the more contagious, but less severe Omicron variant by stressing safety, inclusion and transparency. An estimated 2,500 people registered to be in-person at CAESARS FORUM Sunday through Wednesday and 600 virtually. Five people tested positive onsite for the virus on Tuesday and relinquished their badges.
The virtual audience interacted with the content through the year-round community app, JUNO. The presentations were translated into 21 languages using Wordly software.
A Message of Resiliency and Caution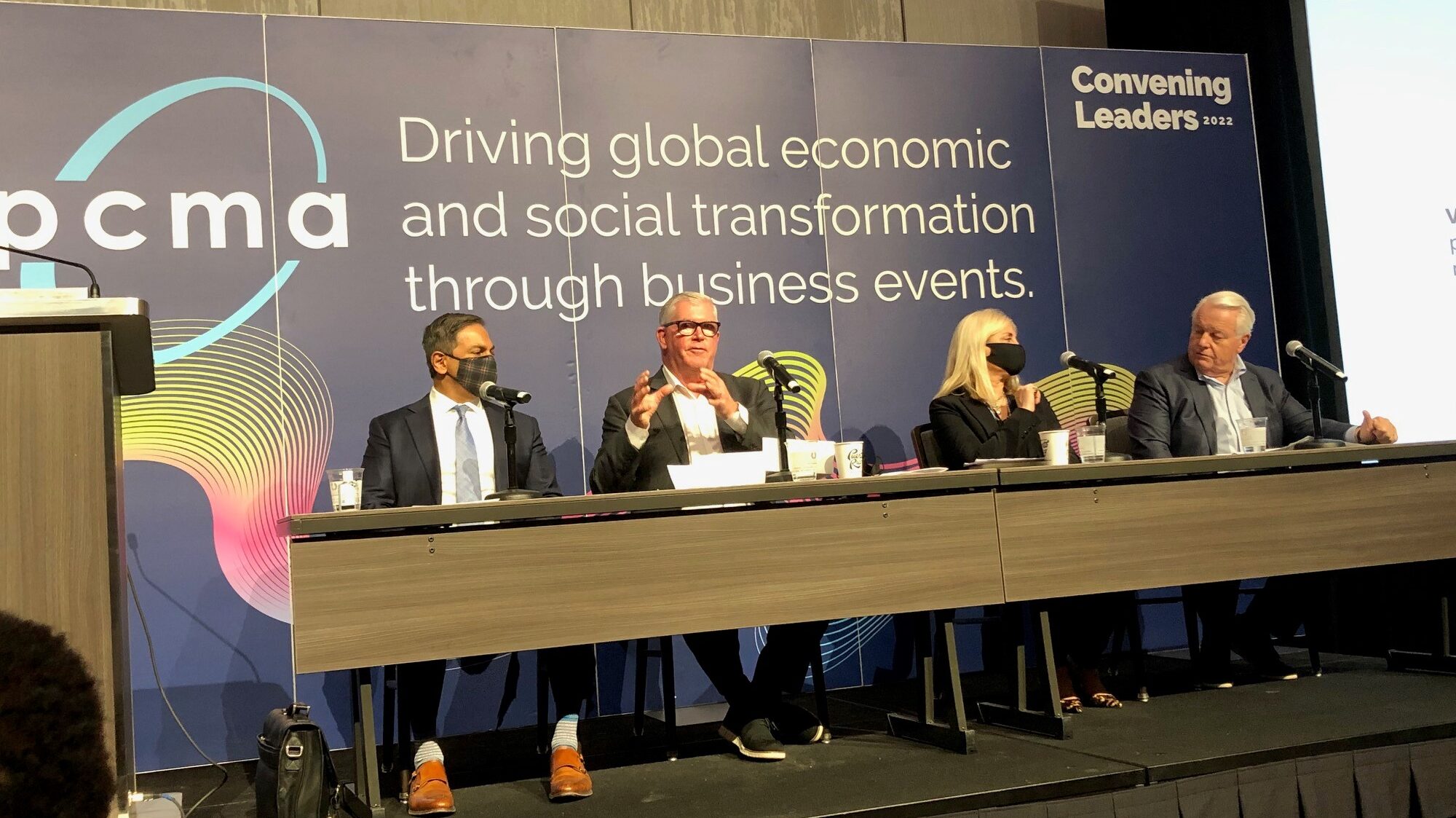 PCMA Convening Leaders, the association's biggest annual program, was a symbolic return to meeting for an organization that was largely virtual last year with small groups gathered around the world for watch parties and a broadcasting hub in Singapore.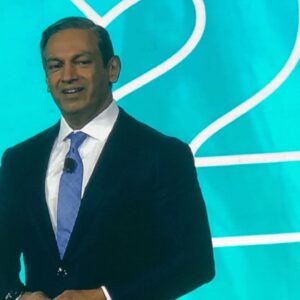 PCMA CEO and President Sherrif Karamat explained that he thought it was important to honor the past, embrace what comes next and celebrate resiliency. In fact, the theme of the conference was "This is our time."
"You are the engine that drives economies. You are the engine that drives social transformation," he said.
Health protocols required everyone to be vaccinated and have their status verified through Safe Expo. Masks were required unless eating and drinking indoors. N95 masks, the gold standard recommended against the Omicron variant, were handed out at the start of the first general session and the opening reception was held outdoors. Those who didn't feel well or were exposed to anyone with Covid-19 were asked to stay away, including a mainstage speaker who had to stream in because his family had been notified that they were exposed.
More: Demystifying Covid Testing: The Differences, Access and What It All Means for Travelers
An onsite testing center near registration was made available. On Tuesday, attendees were notified that five people had tested positive for Covid-19 and had relinquished their badges and left the site. "As we have committed to you all along, we will continue to be transparent if we learn of additional cases and we will continue to follow the science," read a statement sent to attendees and media.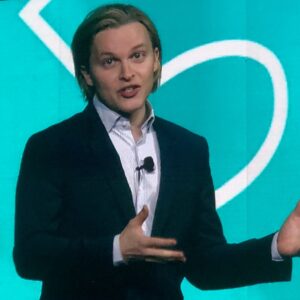 Mike Dominguez, president and CEO of ALHI and a Convening Leaders speaker, put the numbers into context by explaining that when the virus is everywhere, people are not more likely to get sick at a conference than anywhere else. "The events community can create an environment safer than your own community because we can control what happens here," he told Smart Meetings.
Opening keynote speaker, journalist Ronan Farrow, stressed the importance of human interaction in improving civil discourse and advancing important ideas. He listed some pivotal success stories, including how AIDS research is funded, international diplomacy and how Twitter algorithms prioritize stories. "Disinformation has deadly consequences," he said. "The distance between people [during lockdowns] and lack of spaces to come together and share ideas is dangerous," he warned. "Coming together can help break through the obstacles we all face."
Business Events Industry Week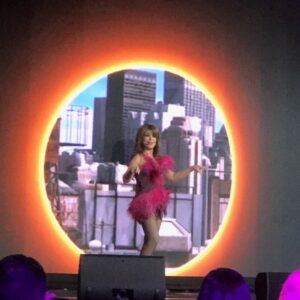 PCMA's Karamat was joined by representatives from Destinations International, Events Industry Council, U.S. Travel, International Association of Expositions and Events and American Society of Association Executives to announce the launch of Power of Purpose (PoP), a Business Events Industry Week at Gaylord National just outside Washington, D.C. in March. The combination of Destination Showcase, Visionary Awards and Convention Sales & Services Summit is expected to draw 5,000 meeting professionals and suppliers to town to optimize everyone's time.