IMEX Frankfurt, the European sister of IMEX America announced today that they will move the 20th anniversary show from April 26-28 to May 31-June 2, 2022.
"The recent rise in Omicron cases combined with our desire to give our business community certainty has led us to push IMEX in Frankfurt back by five weeks," said IMEX CEO Carina Bauer. She said the announcement was being made now to allow clients, customers, supplies and partners the time to prepare.
She added that she is confident that the program can go forward after having to cancel two years in a row. "Rest assured, now that we've delivered a successful IMEX America for 8,500 people under carefully controlled health and safety conditions, we're on your side and confident in our experience and ability to deliver a business-strong, safe, secure and enjoyable 20th anniversary IMEX in Frankfurt this May."
The surge from the Omicron variant is leading to more postponements and virtual shifts around the world. Although the new Covid wave is seen as less serious for most who contract it, especially if they are vaccinated and boosted, the threat of spreading the disease has affected some high-profile gatherings, including postponement of the Grammy Awards, previously scheduled for Jan. 31 at Crypto.com Arena in Los Angeles. Sundance Film Festival also announced that it will be entirely virtual.
Staying the Course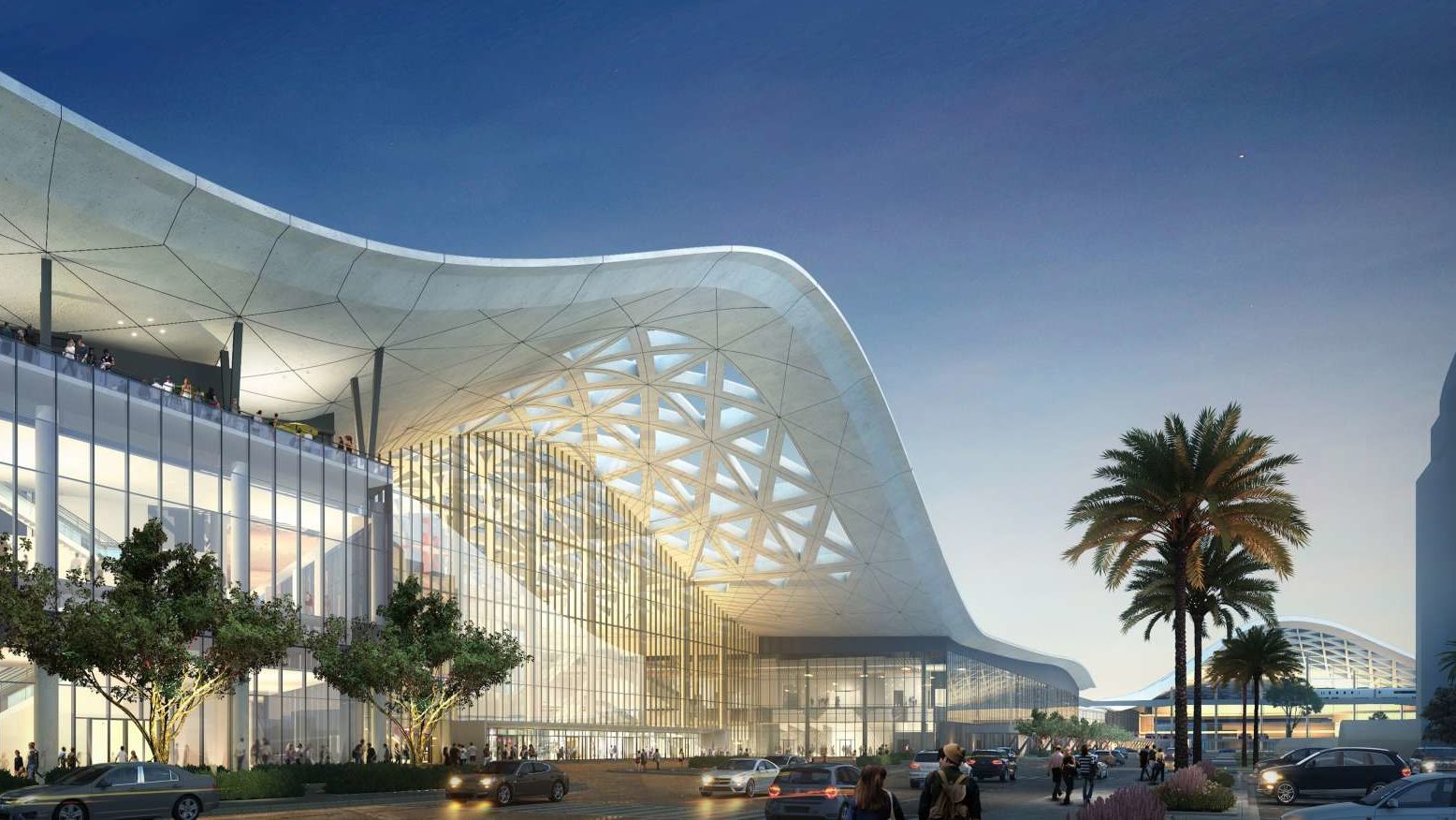 CES, formerly the Consumer Electronics show, is going forward as planned at the expanded Las Vegas Convention Center with some sponsors, including Amazon and Meta, participating virtually. Also being livestreamed, the Indy Autonomous Challenge @ CES at the Las Vegas Motor Speedway is still set to show off self-driving car development at speeds of up to 180 mph.
ASI, the convention for the promo industry, wrapped up an event today for 3,000 suppliers and distributors at Orlando County Convention Center. The industry is suffering from the double-whammy of Covid and supply chain struggles, but an estimated 70 percent of what are considered the top 40 suppliers exhibited. An attendee survey found that 96% of ASI attendees said live events are critical to product sourcing.
World of Concrete, one of the first big events to return to Las Vegas Convention Center last year, confirmed that they plan to move ahead with an in-person event Jan. 18-20 this year. "While your success is a top priority, your safety is too," the company that puts on the global construction conference said in a statement. "We want to reassure you that the event will take place, and that we will put safety at the heart of the event experience so we are able to reconnect nd get back to business, while keeping our community safe."
PCMA confirmed today that it is moving ahead with Convening Leaders at CAESARS FORUM Jan. 9-12. PCMA President and CEO Sherrif Karamat saw the decision to stay the course as a responsibility and a privilege. "The last two years have made us all question what matters personally and professionally. We have been reflecting on our purpose and what matters to all of us in our current environment. Our industry propels all other industries, building communities and careers," he said in a statement to attendees.  "The time has come for the business events industry to act—to build our future safely and be resolute about our purpose."
The event will be offered in person with masks and vaccines required (a booster shot is "strongly encouraged") or as an online experience through a partnership with JUNO platform. Live sessions will be available on-demand within 24 hours for 60 days following the event. The event will kick off a year-round online community announced at IMEX America in November.
"I know how difficult this is, especially when many decisions are out of our control. However, in life we should always respond and never react—these circumstances are what we have all prepared for, it is where we excel. We cannot lose sight of the importance of being safe…and listening to the facts delivered by medical experts so we can continue to run our businesses effectively and evolve our profession," Karamat concluded.
Event Adjustments
Michael Dalton, senior vice president of strategy at LEO Events calls these adjustments "sidestepping" and said the industry is getting closer to considering a program an "event," whether it is in-person, virtual or hybrid; and the shifts between the "venues" will be more fluid.
"In 2020 we will probably find ourselves again referring to them simply as events without the constant need to qualify what kind: Live, hybrid, or virtual. They are all events, and events are happening," Dalton told Smart Meetings.
That observation was mirrored in a statement by Pepper Dombrowski, director of sales at The Broadmoor in Colorado Springs, Colorado, who said she has four meetings in-house this week, all with Covid protocols in place. "The volume of leads for 2022 is very high," she said. Companies are telling her they are holding events because it is important for their business. "We have to learn to live with COVID and still serve our customers, employees and vendors."