On Tuesday, Marriott International released new resources for getting back to meetings that Tammy Routh, senior vice president of Global Sales at Marriott International, called a combination of expert guidance and meetings industry insight.
Confidence Builders
The resources now available on MarriottBonvoyEvents.com include animated videos of an event planner's journey, best practices to help hosts, organizers and attendees plan and execute meetings. The goal is to help everyone feel comfortable about stepping back into the ballroom, or as Routh says, "connect with confidence."
"Marriott International continues to work in collaboration with industry organizations, such as the Events Industry Council, to find ways to instill trust and confidence in meetings and events," said Routh. "We look forward to welcoming back customers and guests for the exceptional experiences that our company is known for in a safe and clean environment."
Expert Guidance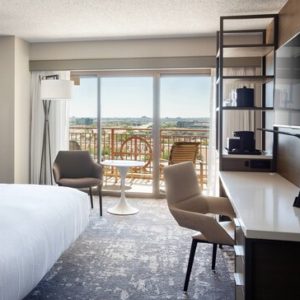 In April, Marriott released its Commitment to Clean guidelines that focused on hygiene and infection prevention operations in the hotel public spaces and guest rooms. The measures, such as enhanced, hospital-grade disinfectants and electrostatic sprayers, were developed by a newly appointed Marriott Global Cleanliness Council. It included in-house and external experts in areas including hygiene and infection prevention, who have been working to develop a new generation of global hospitality cleanliness standards, norms and behaviors for our more than 7,300 properties around the globe.
The Council is chaired by some of the company's top leaders including Ray Bennett, chief global officer. Also giving input as advisory members are Dr. Ruth L. Petran, senior corporate scientist for food safety and public health at Ecolab; Dr. Michael A. Sauri, infectious disease specialist at Adventist Healthcare; Dr. Richard Ghiselli, head of the School of Hospitality & Tourism Management at Purdue University; and Dr. Randy Worobo, professor of food microbiology in the Department of Food Science at Cornell University.
Enhanced Meeting Guidance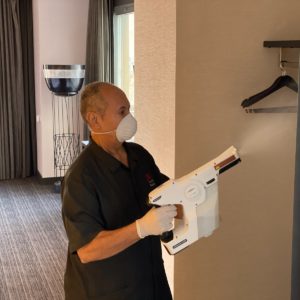 The Council's practical understanding of how meetings and food service play out in the real meetings world was applied to guidance from Centers for Disease Control and Prevention to develop the resources distributed this week. Because infection rates and policies are different in different areas of the world, the guidance was varied to fit the reality on the ground.
In North America, the Caribbean and Latin American, Marriott requires associates and guests to wear face coverings. Seating capacities have been reduced to meet local government regulations and outdoor venues are encouraged. As part of more in-depth cleaning protocols, high-touch areas such as elevator buttons, doorknobs, and handrails will be disinfected as often as every hour. Hand sanitizer stations are provided throughout meeting spaces.
F&B Best Practices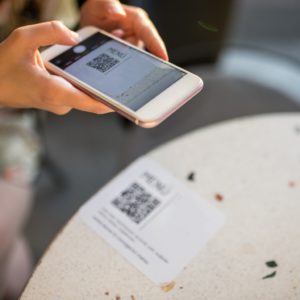 Redesigned food and beverage experiences follow recommended standards of service and food safety. Both meals and breaks are to be set in dedicated, socially distanced spaces reserved for a specific event and its attendees to prevent co-mingling with other groups. Catering menus are also being adjusted to include a selection tailored to group size, including new options for individually pre-packaged meals, canned and bottled beverages, and plated service. Buffets will also be modified to include servers, shields, hand sanitization and queue management. Hotels are also leveraging technology and digital solutions to create contactless service where appropriate, such as the use of QR codes and digital menus. Non-essential items, such as linens, pre-set plates and glassware and decor will also be removed.
As the situation changes, the guidance could be updated to reflect variations in best practices over time. "The pandemic has reinforced our organizational belief that success is never final. We will continue to innovate and test new methods to provide the best possible experience for our customers and associates," Routh said. "As things evolve, we're also staying in close contact with our customers to understand their needs and continually looking for ways we can address them."
Inspiring Stories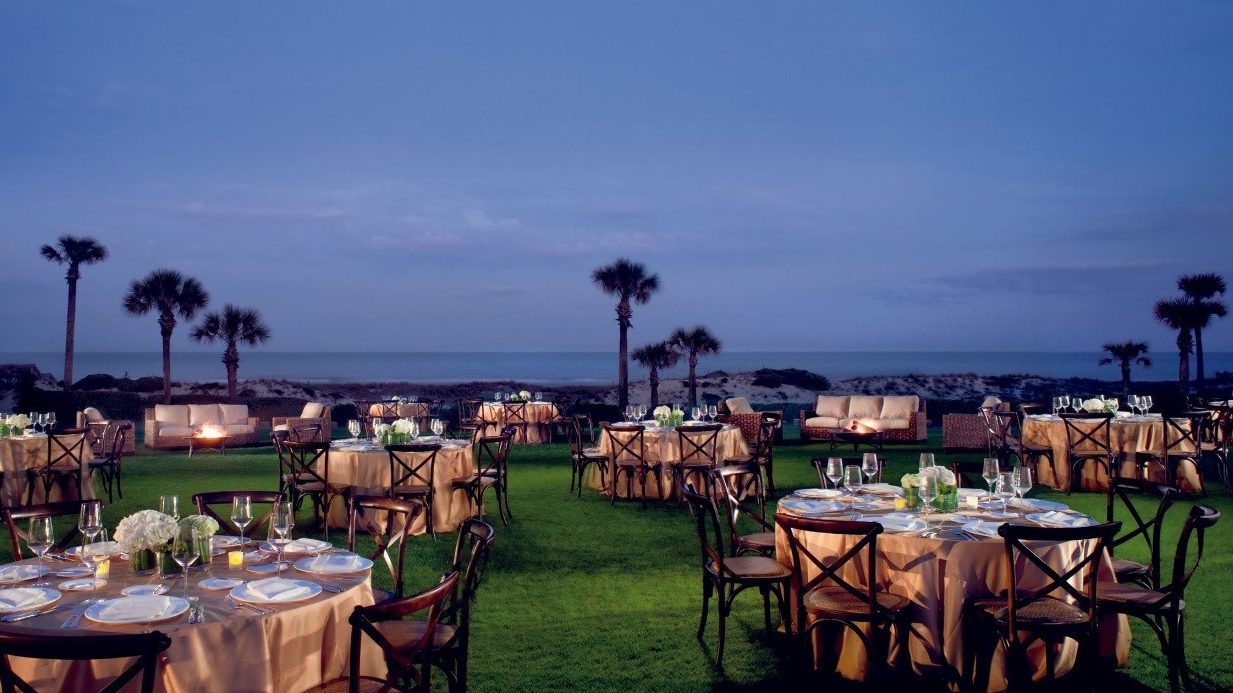 To make it even easier to envision what a physically distanced, but socially connected event might look like, the MarriottBonvoy site includes an Inspirational Stories area with case studies and testimonials to demonstration of best practices. For example, The Ritz-Carlton Amelia Island recently held an association meeting which employed many of these enhanced offerings and guidelines including a virtual board meeting, physically distanced ballrooms, chef-attended action stations behind plexiglass shields and plated and served meals and the introduction of digital programs (in lieu of paper documents). A popular bourbon tasting event was directed by signage, stanchions and floor clings leading to an individual taste experience with the distiller. The group also worked with the resort to move some of their larger events to Ocean Front Lawn with views of The Atlantic.
Scott Berglund, director of meetings and special events with the property saw the adjustment as a net gain for the event experience. "Outdoor venues can wow guests and provide a comfort level to attendees who will appreciate having more space to leverage during an event."