The solution for easing fears of breakthrough Covid cases and holding the attention of Zoom-fatigued attention spans may be as simple as stepping outside the ballroom for meeting inspiration. Fresh air and the opportunity to learn new skills could be the perfect pairing for groups getting used to seeing more than the head and shoulders of their colleagues.
Following are four stirring ways to breath fresh air into meetings and a bonus idea for when Mother Nature has other plans.
See more: Team Building Made Adventurous
On the Fly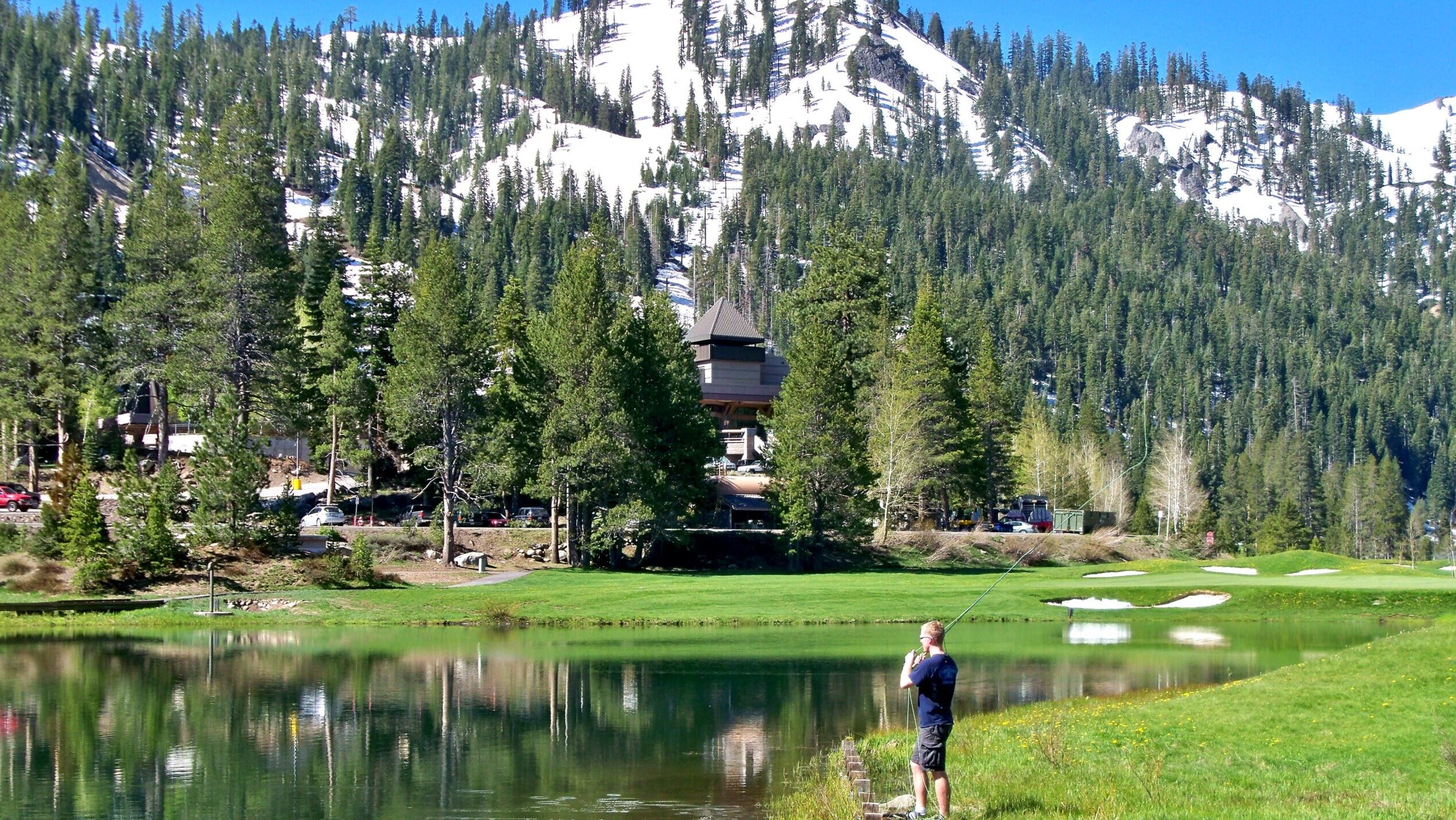 At Resort at Squaw Creek, a luxury Lake Tahoe resort based in California's Olympic Valley—which is not threatened by the Caldor Fire—the outdoors calls from every floor-to-ceiling window in the meeting space. Quivering amber trees and snow-capped mountains frame the bracing, fresh-air views.
More: Special Report: California is Open for Business
New to the menu of world-class golf, hiking, skiing and biking is a customized fly-fishing experience for groups. An on-site fly-fishing center features two ponds stocked with rainbow trout, group team-building activities and classes led by Matt Heron, a Federation of Fly Fishers Certified Casting Instructor. He designs each guided outing of the area's best fishing spots to fit the group, whether beginner or veteran.
First-timers can try out their skills with "Introduction to Fly Fishing 101," which teaches guests the basics of fly fishing from selecting and attaching the right artificial bait to casting. The resort's most popular fly-fishing class, "Cast N Catch," is offered throughout the year.
Looking for friendly competition? Heron can separate would-be anglers into teams that rotate through casting stations to practice fly-fishing skills like distance and accuracy. Instructors award points at each station.
"Whether a group is looking for a way to get outside and enjoy nature, or wanting to find a unique way to connect with colleagues and peers, we have classes and activities that will ensure an unforgettable fly-fishing experience that participants of all skills levels can enjoy here in Lake Tahoe," said Ashlee Barton, area director of sales and marketing at Resort at Squaw Creek.
The experiences are an extension of Destination Hotel's Destination Earth program, which is dedicated to offering practices and programs that pay respect to, and lessen the footprint on, the changing environment.
As part of Together by Hyatt, a new suite of event offerings designed to meet planners where they are on their journeys to returning to events, the resort works with Swapcard for smooth virtual and hybrid events and executes on Hyatt's Global Care & Cleanliness Commitment to rigorous cleanliness and safety protocols.
Out of the Shell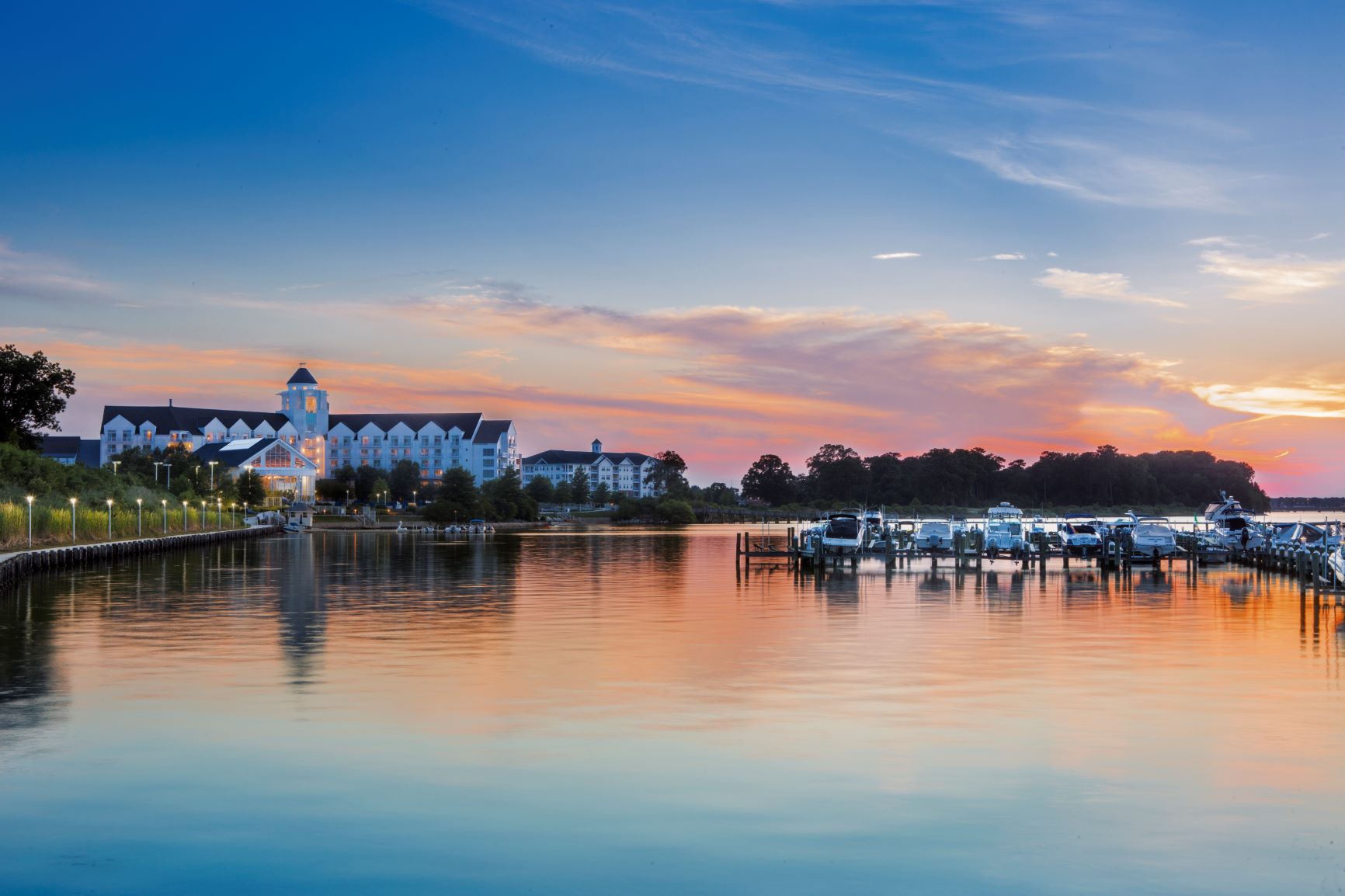 Encourage guests to toss silverware out the window and get their hands dirty with oyster-shucking demonstrations and crab-picking lessons from Hyatt Regency Chesapeake Bay Golf Resort, Spa and Marina. With 342 acres on Maryland's Eastern Shore, the waterfront property partners with Hoopers Island Oysters, a locally based company dedicated to a globally thriving and sustainable oystering industry.
See also: Maryland: A Breath of Fresh Air
An outdoor crab boil is also a chance to taste locally farmed oyster varieties, including Chesapeake Golds and Mermaid Kisses, paired with tastings of local craft beer producer RAR Brewing Company's Off the Rook brew, which is exclusive to the resort. Guests can visit the company's dockside aquaculture farm and Oyster Farming Exhibit, both located on site at the resort.
"Here on Maryland's Eastern Shore, we have access to some of the country's freshest and most delicious seafood fare, with our dockside-farmed oysters and famous Maryland Blue Crab," said Cari Ruppert, director of sales, marketing and events at Hyatt Regency Chesapeake Bay. "We are excited to showcase the unique flavors of our local region to provide one-of-a-kind culinary experiences for groups."
In addition to culinary experiences, the resort features several on-the-water activities, including jet ski and boat rentals, kayak birding tours, and PaddleFit classes on stand-up paddleboards.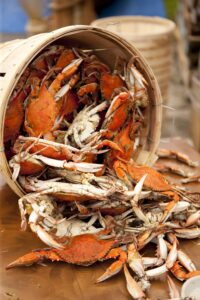 Groups can also learn more about the history of the region with tours to the Harriet Tubman Underground Railroad National Park, which includes a museum and a research library, or visits to some of the 30 sites along a driving tour of the Harriet Tubman Underground Railroad Byway, which winds through Dorchester County and along the Eastern Shore.
Hyatt Regency Chesapeake Bay boasts 85,000 sq. ft. of outdoor event space, including the Regatta Pavilion, which is backdropped by views of scenic Choptank River. Additional outdoor spaces, including the Breakwater Pavilion, which is located several hundred feet offshore at the end of a private dock; the Grand Fireplace Patio, which has a dramatic stone fireplace with sweeping views of the Crescent Pool and Choptank River; and the Manor Lawn, an expansive and perfectly manicured lawn located adjacent to River Marsh Golf Club's 18th hole.
Additionally, the resort provides the stunning Bluepoint Provisions venue, which features a spacious deck and a lawn that connects to the beach, complemented by indoor space with floor-to-ceiling windows.
Out of the Ordinary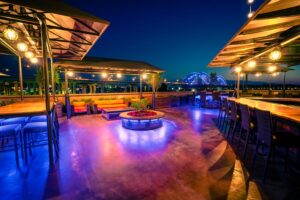 At Big Cypress Lodge  in Memphis, Tennessee, the outdoors is incorporated into the landmark 32-story pyramid along the Mississippi River in the form of rustic-elegant accommodations that resemble vintage cabins, a 535,000 square-foot Cypress Swamp featuring aquariums teeming with fish and alligators, and two sky-high culinary outlets offering outdoor seating and panoramic views of the Memphis skyline.  
Bring the group together with a sky-high ride to the top of the pyramid for sweeping views of the Memphis skyline and a unique dining experience at The Lookout restaurant and bar.  Or let them practice their sharp-shooting skills at the live-fire pistol range and live-fire archery range. Each range features a 25-yard land designed for target practice and boosting skills.
The Great Urban Outdoors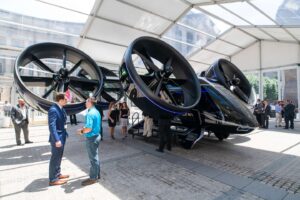 For a big city event that breathes fresh air into a gala, Ronald Reagan Building and International Trade Center in Washington, D.C., offers Summer in the City options in 36,000-square-foot Woodrow Wilson Plaza. As a thoroughfare between the National Mall and business district north of Pennsylvania Avenue, it has been a popular activation spot for the likes of Coca-Cola, Samsung and Google. National Marine Sanctuary found it ideal for a twinkling Ocean Awards Gala and BMW parked under the neoclassical arches for a national tour of its iX electric vehicle, display and meet and greet.
Bonus: Simulated Swings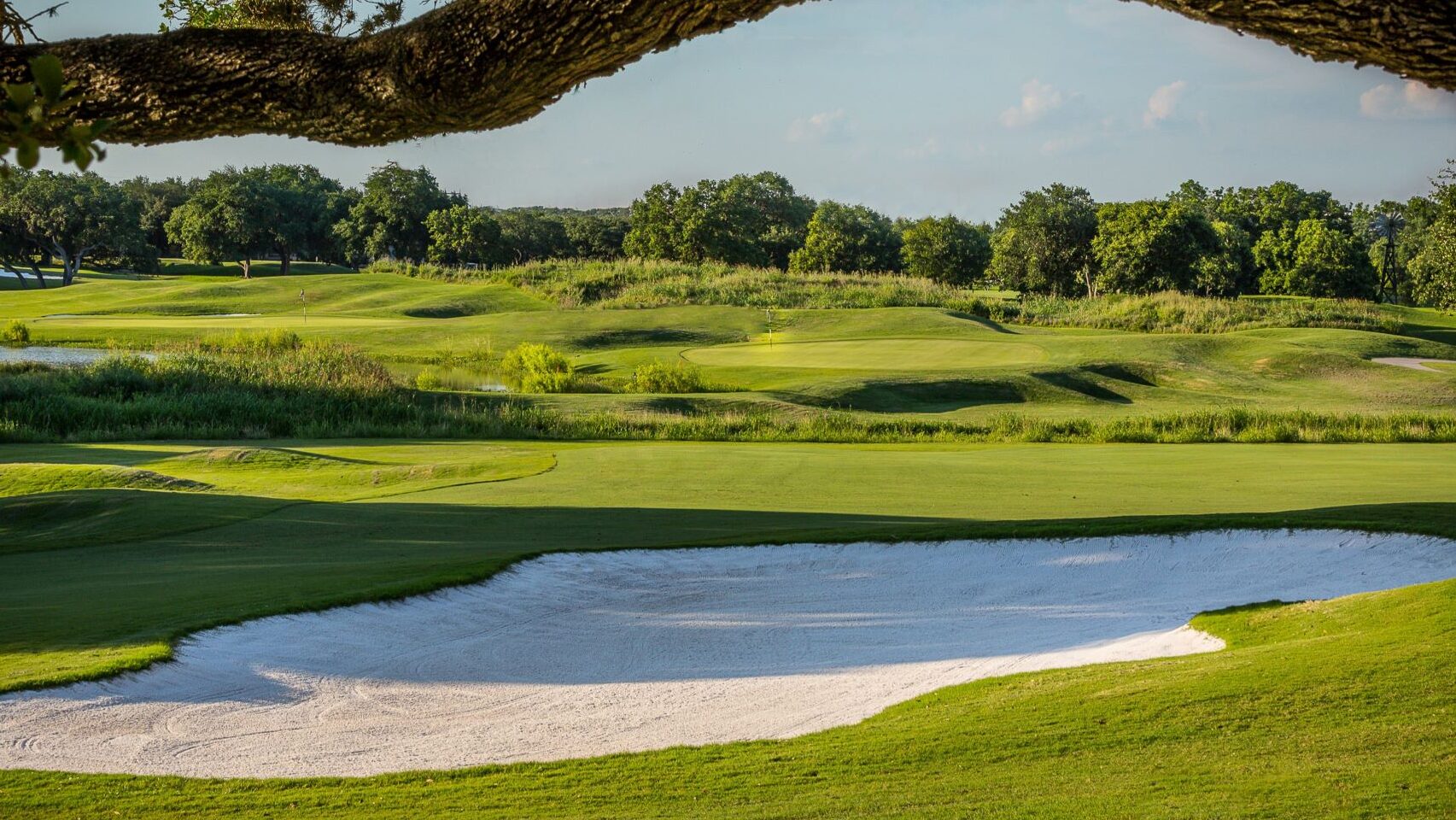 When a planned golf outing is made impossible by inclement weather, Hyatt Regency Hill Country Resort and Spa in San Antonio, Texas, has you covered. A new interactive golf simulator in the golf club's Oak Tavern provides a realistic hitting experience off the course.
More: New Golf-Adjacent Venues Emerge
"This new virtual golf activity provides a fun way to reconnect with friends, family and colleagues this year, and is a fun addition to any celebration, networking function or cocktail reception, and provides several team-building opportunities," said Ashley Skidmore, director of golf at Hyatt Hill Country.
The golf simulator features real-time visual feedback and ball performance data on screen, allowing golfers to track their swing impact and ball trajectory. Groups can also take part in friendly competition with virtual games like a closest-to-the-pin contest or long-drive competitions. It is so user-friendly, some groups may choose to incorporate it as part of a program of outdoor golf clinics, tournaments and glow-in-the-dark putt-putt challenges, regardless of the weather.
Skidmore has even set up speed golf activities with groups running the course, as well as "All Sport" golf, where participants play the game using different sports gear (think soccer balls and a lacrosse stick). The Arthur Hills and Associates-designed course is big enough that it can host multiple group outings at a time with nine- and 18-hole options.