The Golden State is lifting restrictions and welcoming groups back to fresh spaces
On a sunny Wednesday in May, Gov. Gavin Newsom stood squinting in a parking lot pressed into service as a drive-though vaccination pop-up and announced that on June 15 his state of California would remove "the Blueprint as you know it"—the complicated county-by-county guide to Covid restrictions, with its colored tiers and their attendant restrictions. "If conditions continue to improve, we can start to open up for business as usual," he said, with a broad grin.
The dramatic shift was made possible because, by the end of May, more than half of those eligible in the state had received at least one dose of a Covid-19 vaccine. Some communities—in the San Francisco Bay Area, for example—were forecasted to reach "community immunity" by the reopening date.
He had already agreed that conventions of up to 5,000 people could go forward with modifications after mid-June, with larger events okayed if all attendees were fully vaccinated or Covid-tested.
As California's residents got healthier, its meetings venues got better. Essential contractors were busy enlarging and upgrading the hospitality infrastructure so meeting professionals would find more to love when they returned with their groups. This is a special report on what you may want to consider for your next RFP in the Golden State.
SoCal
Peace of mind is the newest addition to the long list of Southern California amenities. Los Angeles Tourism & Convention Board is working with Forbes Travel Guide and digital health company Sharecare on a verified universal health standard across all hotels. This requires documenting more than 360 standards, including cleaning procedures and physical distancing.
"Los Angeles has been incredibly deliberate and thoughtful in its reopening, and we are grateful for our ongoing partnership with state and local health department officials in developing appropriate protocols to ensure that we can safely and responsibly reopen our local visitor industry," says Adam Burke, president and CEO of Los Angeles Tourism.
Meanwhile, in Anaheim just to the south, Disneyland Park and Disney California Adventure reopened to eager visitors on April 30 with limited capacity to California residents and steps taken to provide for contact tracing if required.
Waiting behind the long-locked entry gates was the new Star Wars: Rise of the Resistance attraction and a new spa in Grand Californian Hotel. Disney California Adventure is developing a new Avengers-themed campus, and the company recently announced a proposed major expansion, DisneylandForward, that could add new retail, restaurants and other amenities in future years.
Visit Anaheim, offers clinical service options for meeting planners through a partnership with Hoag, a local health-care network that provides health and wellness solutions to many of Orange County's employers, including Disneyland Resort and John Wayne Airport (SNA). The resource streamlines implementation of everything from on-site screening to live event medical directorship and health and safety plan reviews.
Shiny New Spaces
Pendry West Hollywood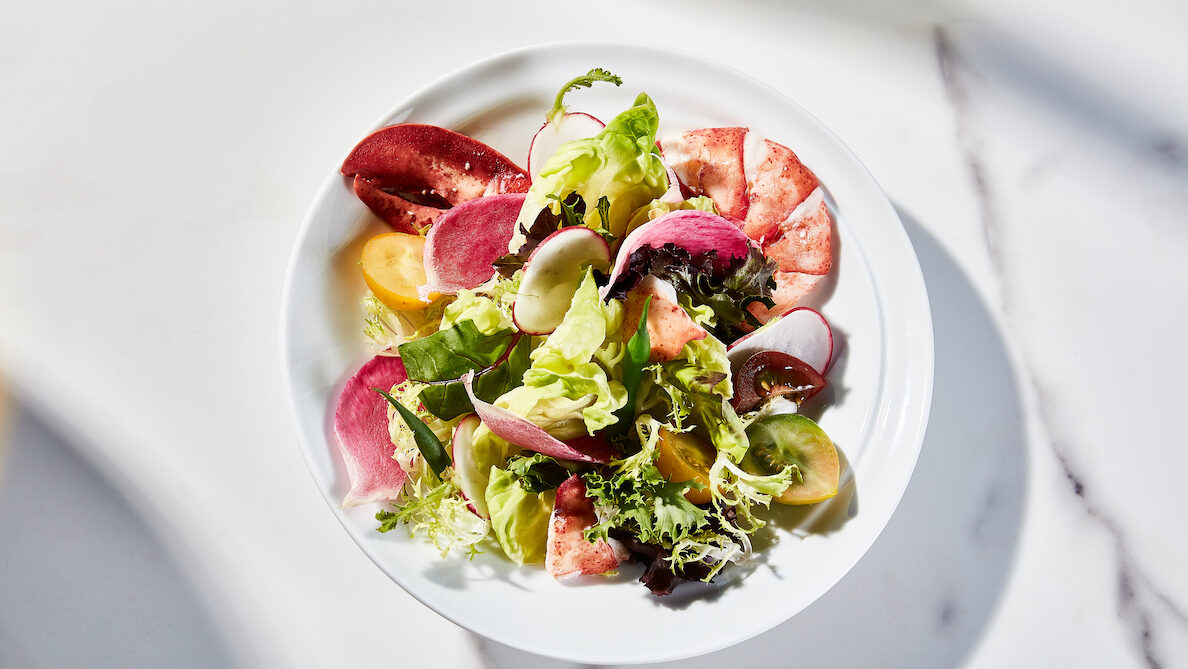 Old Hollywood glamour meets modern luxury at this newly opened property. With 149 Art Deco-inspired guest rooms, 13,948 sq. ft. of meeting space and sweeping city views on the Sunset Strip, it's perfectly suited for guests wanting to soak up L.A.'s art and entertainment scene. A private social club, rooftop pool and bowling alley are located on property, as well as an entertainment venue, screening room and curated art collection—plus two Wolfgang Puck-created restaurants.
The Mayfair Hotel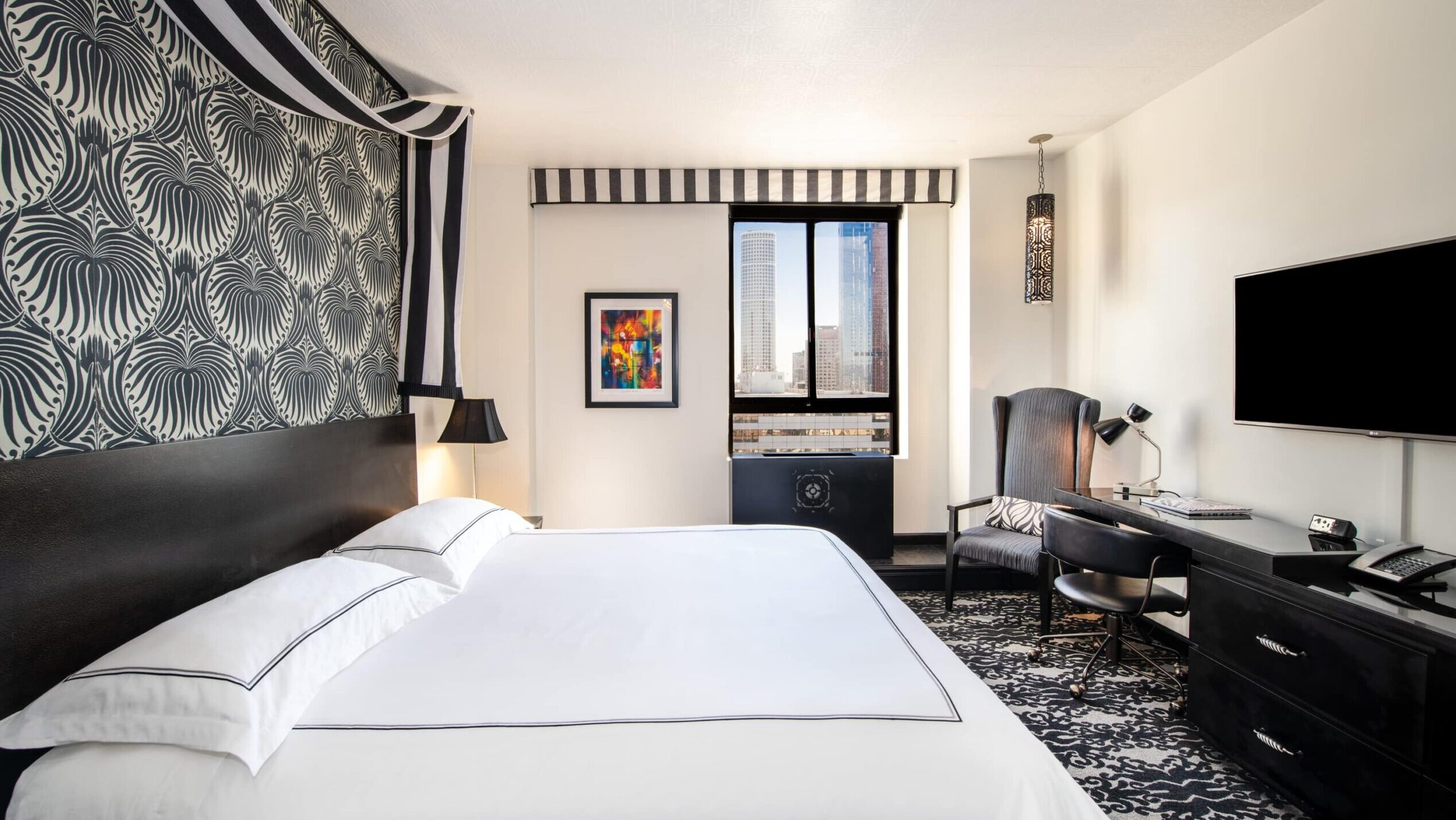 This 294-room DTLA location is a darkly elegant venue, a collision of edgy, modern L.A. and its Golden Era Hollywood heritage. Paying homage to Art Deco, the style throughout is sophisticated mischief—cinematic lighting and gilt touches against velvet and brass. You can even broadcast tales of your nostalgic gathering from the Podcast Room, available for guests to record in by appointment.
Fairmont Century Plaza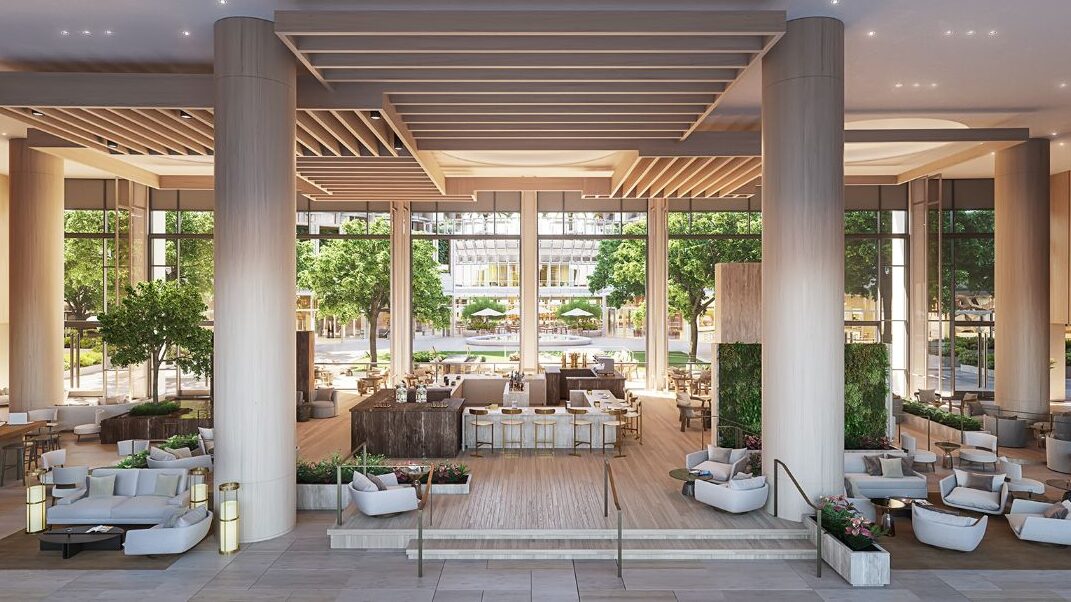 (opening in September)
After a $2.5 billion reno, Minoru Yamasaki's midcentury modern landmark on the old Twentieth Century Studios backlot in Los Angeles will convert the hotel's 726 rooms into 400 guest rooms, 63 condominiums and 24,000 sq. ft. of event space. The centerpiece is a 13,078-square-foot ballroom with dramatic bronze doors, a 2,000-square-foot stage and THX-quality surround sound.
Ontario Convention Center
In the Inland Empire, this GBAC STAR-certified venue boasts 225,000 sq. ft. of flexible, column-free exhibit, meeting and function space and a sparkly terrazzo floor. It is just two miles from a recently upgraded Ontario International Airport (ONT), with walking access to a variety of hotel and dining options—including Ontario Mills and the unique indoor-outdoor collection of restaurants and entertainment known as Haven City. Sue Oxarart, director of marketing and communications, shares that, over the last year, the AV team has optimized the popular movie background for hybrid meetings. In August, the BIG 2021 Vision Convention for independent insurance agents and brokers will kick off a stream of conferences returning to the facility. Coming soon: a 10,000-square-foot Top Golf, now under construction in the 150-acre Cucamonga-Guasti Regional Park less than two miles from the convention center.
SoFi Stadium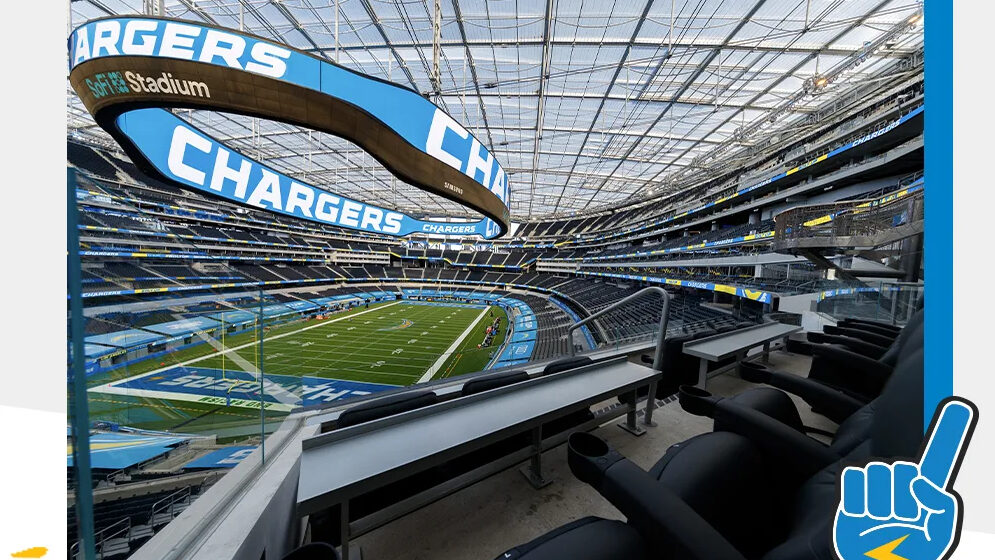 The new home of the NFL's Los Angeles Rams and Chargers (and Super Bowl LVI in 2022) is teaming with innovative places to host groups. The Google Club Level adjacent to the Owners Suites is arranged in quads with programmable breezeways, individual culinary themes and luxurious finishes. Also open for play are the roomy Chairman's Club and an outdoor Concourse space. With broadcast capabilities designed to host the opening and closing ceremonies for the 2028 Olympic Games, this central location can easily add in a dynamic virtual audience to experience all the meeting action.
Greater Palm Springs
With four seasons of sunshine, outdoor space as far as the eye can see and some of the most amenity-rich conference hotels in the country, Palm Springs, Rancho Mirage and Indian Wells are a meeting oasis for the return to F2F.
A proposed new $250 million, 11,000-seat Coachella Valley Arena sports and entertainment facility in the Thousand Palms community could bring even more people to the area. Scott White, president and CEO of Greater Palm Springs Convention & Visitors Bureau, says the privately funded project, to be developed by Oak View Group in partnership with Live Nation, "will solidify Greater Palm Springs as a global entertainment destination."
Shiny New Spaces
JW Marriott Desert Springs Resort and Spa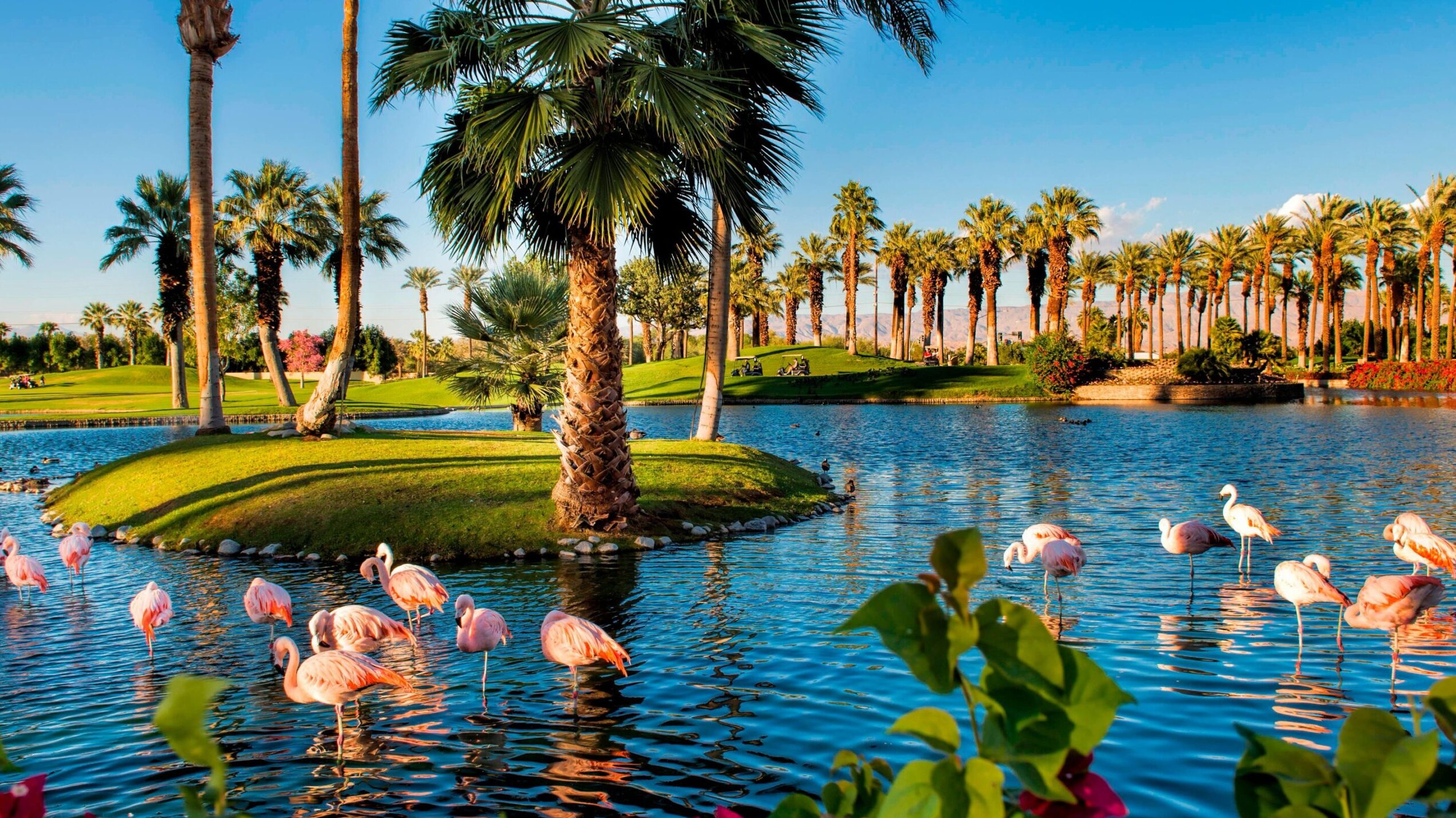 This recently renovated resort boasts an unending array of options for any scale of rendezvous. The refreshed 884 guest rooms include 101 new suites; updated meeting space totals 234,000 sq. ft. Host cocktails poolside, compete down the fairway, conference in the mid-century Sinatra Ballroom or take yoga on the outdoor peninsular Pointe space.
Casa Cody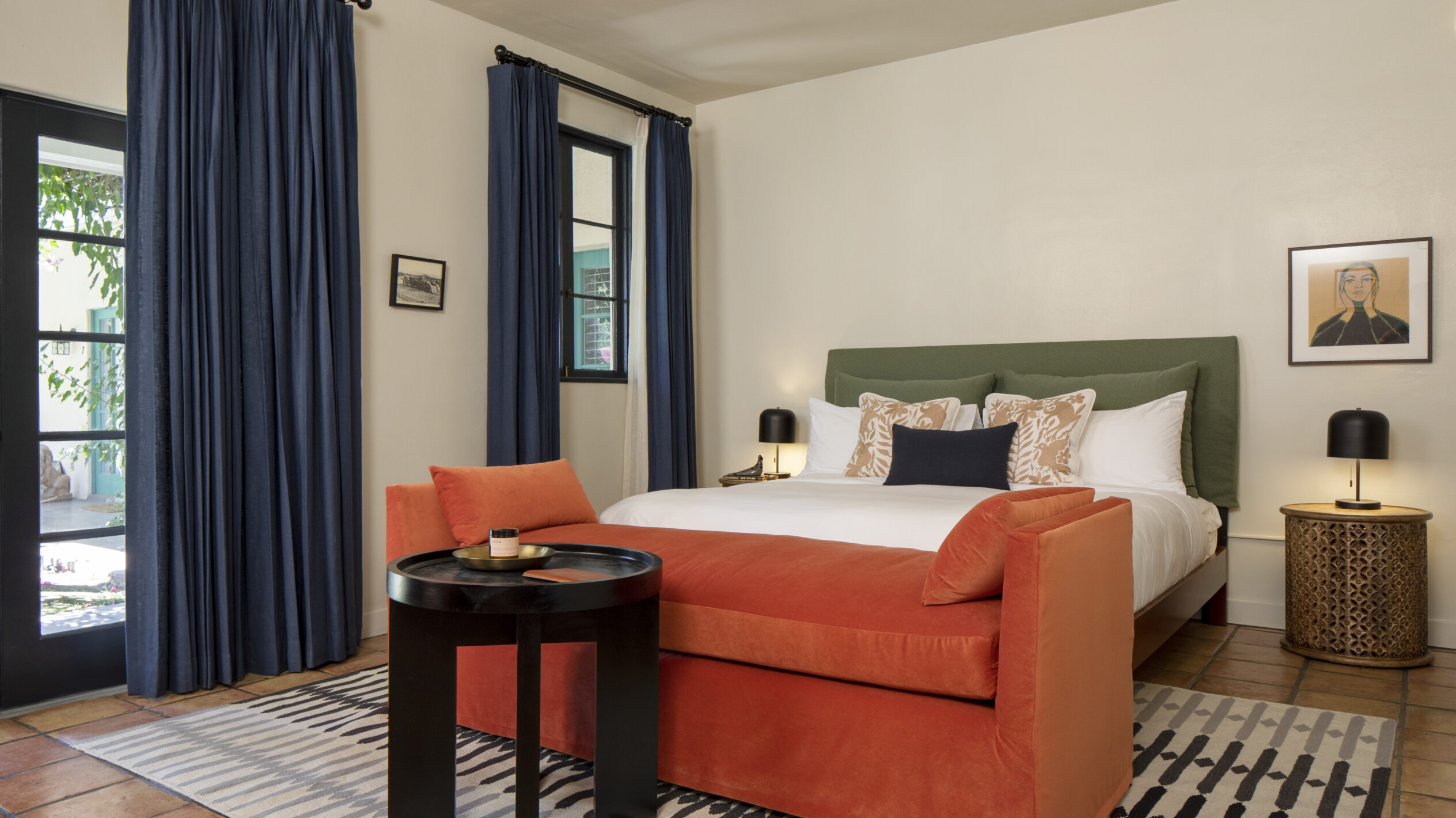 Palm Spring's oldest operating hotel recently reopened with a fresh look that marries its classic adobe hacienda style with modern elements, such as glossy gem-hued tiles and bright peach velvet sofas. Set at the base of the San Jacinto Mountains, the 1.5-acre property has 30 accommodations, including four freestanding homes, many with kitchens, private patios and fireplaces.
BMW Performance Driving School
For an adrenaline rush like no other, BMW Performance Center West in Thermal, just outside Palm Springs, reopened last year with a new M4 GT4 Experience and Race Licensing School. The unique facility gives attendees an opportunity to get behind the wheel of the most advanced and powerful cars to date, learn new skills from pro instructors, and earn action-packed bragging rights.
Central Coast
Monterey County is known for its breathtaking ocean views and breezy bay-focused activities on the recently reopened Highway 1 Discovery Route. Teresa Savage, vice president of business operations at Monterey County Convention and Visitors Bureau reports that a survey of 500 meeting planners by Destination Analytics found that Monterey County was recognized as one of the "best destinations for safe meetings."
The CVB is offering group room credits for eligible meetings booked through the end of the year to offset meeting expenses like hybrid services, transportation and F&B.
She also says that after 15 months of Rey the Penguin having the run of an empty Monterey Bay Aquarium (trust us, you are going to want to look up the YouTube video of this), it is open to human visitors once again, with limited capacity. Intimate corporate events with an under-the-sea backdrop will commence starting August 15.
Shiny New Spaces
Portola Hotel & Spa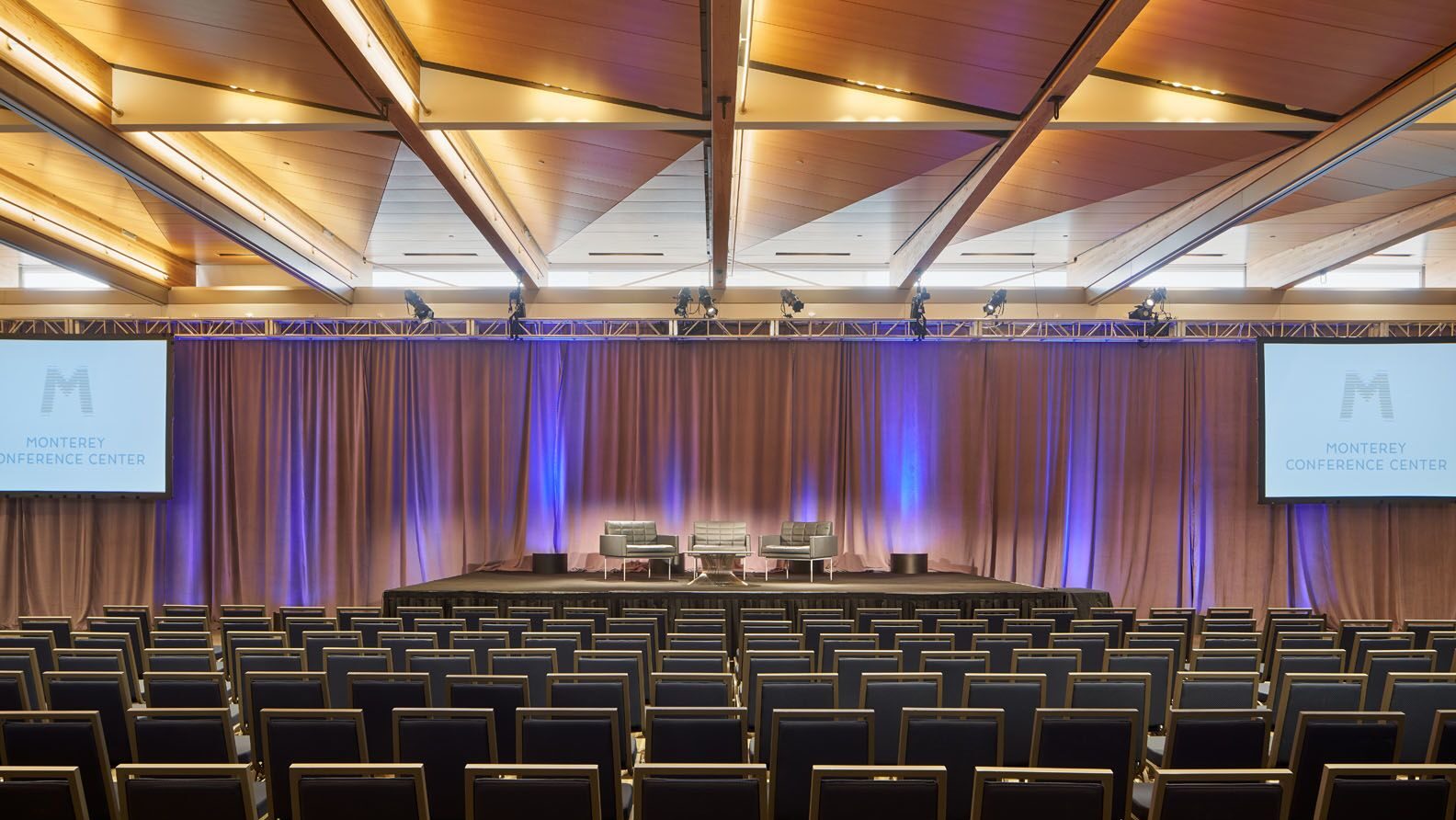 This independent property connected to the recently renovated GBAC STAR-certified Monterey Convention Center added a dreamy touch to all 379 guest rooms. All 60,000 sq. ft. of meeting space and four restaurants on property, including a new Peet's Coffee, follow a Health and Sanitation Program based on CDC guidelines.
Monterey Marriott
Across the street, Monterey Marriott completed a multimillion-dollar renovation of its 341 guest rooms and signed on for Marriott International's Commitment to Clean protocols. With almost 88,000 sq. ft. of meeting space, including the newly expanded, 9,700-square-foot Steinbeck Ballroom and 10th-floor Ferrantes Bay View room, groups can spill over from the convention center or create a bubble on site. Like the convention center, which is leveraging CANVAS hybrid meeting technology—the platform used by celebrity coach Tony Robbins—Monterey Marriott has invested in streaming meeting technology to make virtual meetings easier.
Hyatt Regency Monterey Hotel & Spa on Del Monte Golf Course
The largest meetings hotel in town completed a multimillion-dollar, Craftsman design-inspired renovation, including the hotel's lobby, 560 guest rooms, entryway and two of its on-site dining options. The secluded property is GBAC STAR-accredited and appointed a Hygiene and Well-being Champion to oversee health and sanitation efforts. Covid-19 testing is also available.
Carmel Valley Ranch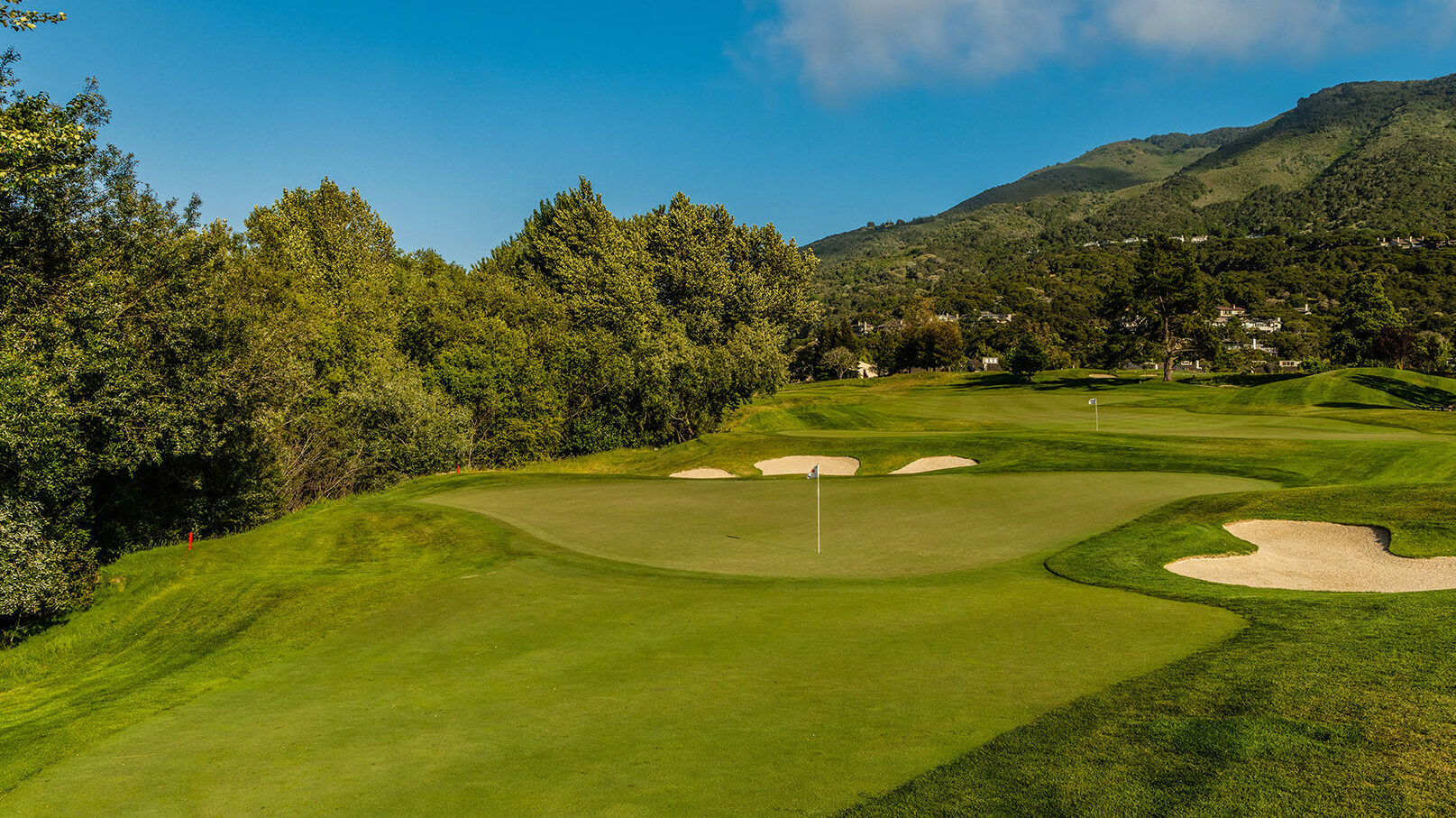 This 500-acre, all-suite retreat was built for maximizing fresh air with outdoor soaking tubs, hiking trails and abundant terrace meeting spaces. It now has the GBAC STAR to prove it. Over the last year, the spa has been enhanced with a new reception and boutique area, and a 10,000-square-foot meeting space and the Gold Club were reimagined. The Market and Creamery provide a novel experience to guests, including tastings and demonstrations.
Ventana Big Sur
This intimate classic Big Sur resort on 160 acres of rolling meadows and towering redwoods features Pacific Ocean views, 59 guest rooms and now offers glamping, an ocean meadow lawn and the all-new The Sur House garden-to-table outdoor restaurant.
Alisal Guest Ranch & Resort
The great outdoors is one of the defining features of the 73 private guest cottages on 10,500 acres of rolling hills in the Santa Ynez  Valley. With 50 miles of horseback riding trails, two 18-hold golf courses, a 6,500-square-foot spa and a series of California ranch cookout activations, Alisal has been a retreat tradition since 1946. Thanks to a new partnership with biosafety company R-Zero, hospital-grade UV-C disinfection allows everyone to relax.
SF Bay Area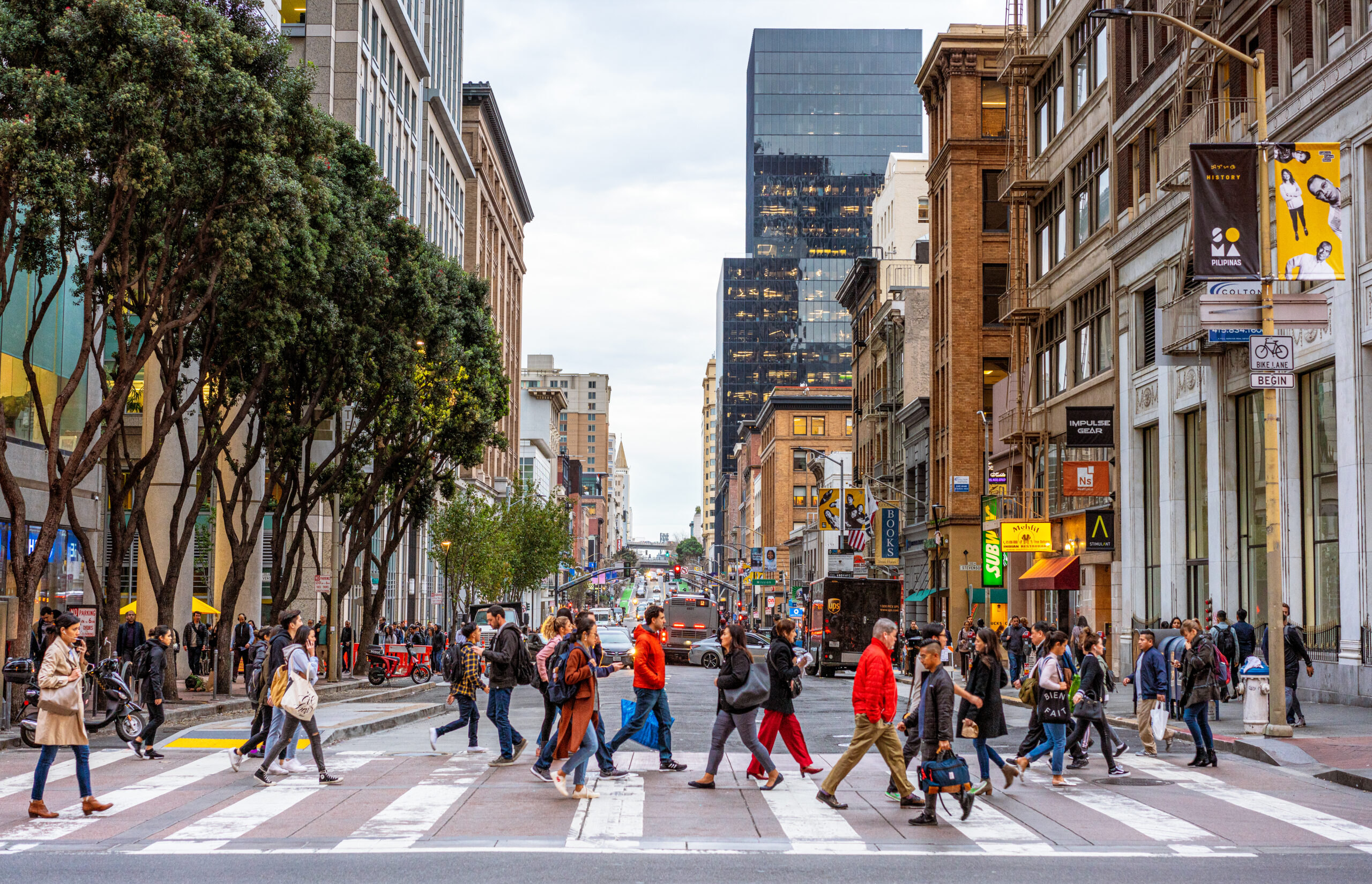 The Bay Area, including East Bay communities of Oakland and Berkeley, was one of the first regions in the state to issue shelter orders "out of an abundance of caution" in 2020 and one of the first to open again in May as case numbers declined. SF Travel is busy spreading these words: "Our gate is open."
"Bringing the conventions business back into the city is one of our top priorities for the coming year," says Joe D'Alessandro, president and CEO of San Francisco Travel.
The new Chase Center is already hosting NBA basketball games and has scheduled a fall concert lineup, including Celine Dion's Courage World Tour in September.
Across the bay in Oakland, a travel pledge and handy, updated resources on what businesses are open and what regulations are in place mean you will never be surprised. One highlight on the now reopened list: The Landing Cafe at the California Trail at Oakland Zoo offers satisfying comfort food and panoramic views.
Shiny New Spaces
Kimpton Alton
The newest Kimpton property is a 248-room waterfront hotel in San Francisco's Fisherman's Wharf with a rock-and-roll aesthetic that pays homage to the original 1970s building. Each guest room houses a classic Victrola record player. Indoor and outdoor meeting spaces come with a Meet with Confidence strategy.
The St. Regis San Francisco
A major renovation at this Moscone Center-adjacent property celebrates the city's Gold Rush past and innovative tech future in 260 redesigned guest rooms. More than 22,000 sq. ft. of refreshed event space is infused with natural light and abundant fresh air on the inviting terraces.
Four Seasons San Francisco Embarcadero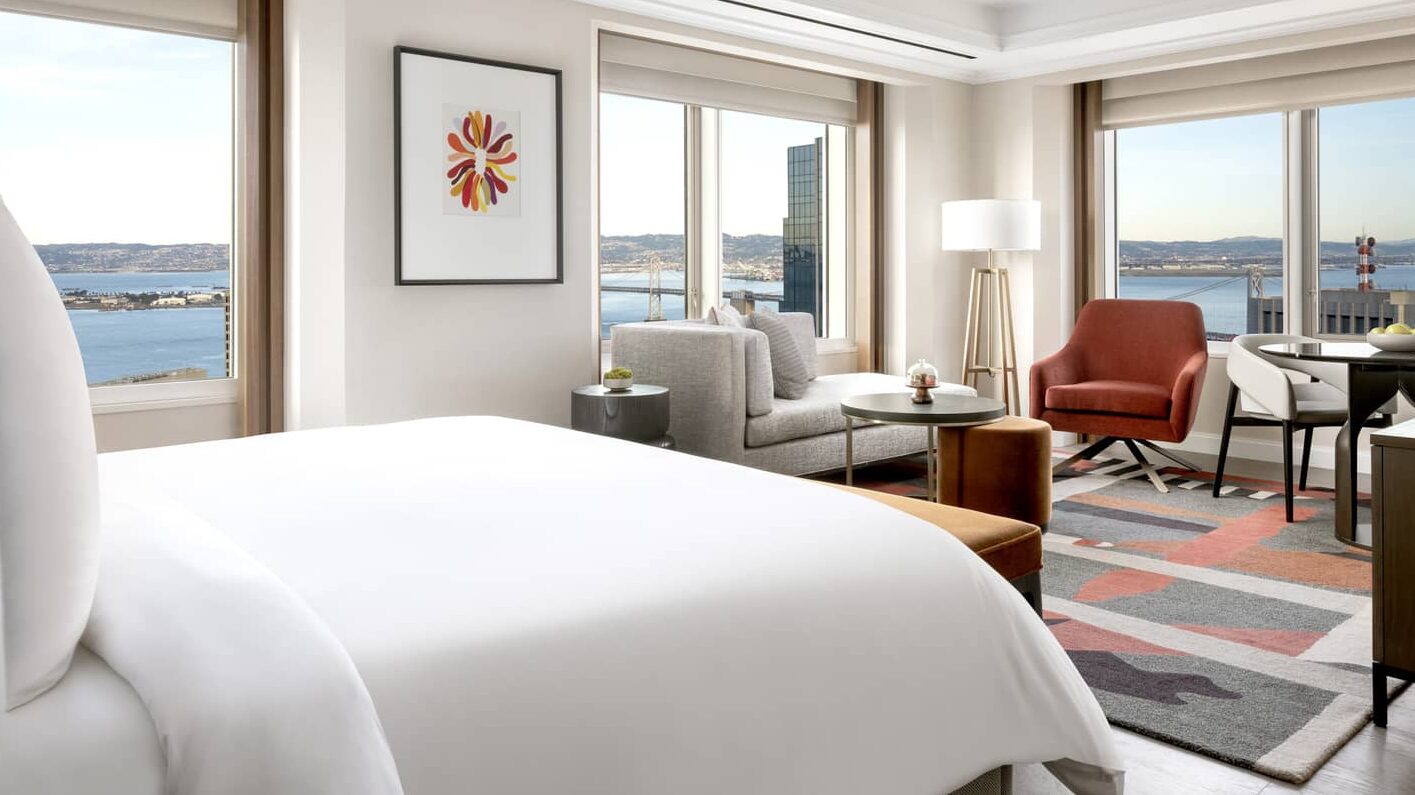 Perched on the top 11 floors of a 48-story building in the Financial District, this property's 155 guest rooms feature natural wood floors, modern design and panoramic views of the city. The hotel is centrally located moments from Union Square, Fisherman's Wharf and the Ferry Building, where the concierge can organize walking tours of the famed artisan farmer's market.
Moxy Oakland Downtown
Nestled in Oakland's Arts & Entertainment District, the new Moxy Oakland Downtown welcomes travelers with a spirited and fun guest experience that begins with a complimentary beverage at the Moxy Bar. The 172-room hotel represents the artistic spirit of Oakland and features murals and art by local artists, with the overall design paying homage to the neighborhood's Art Deco theaters. A private boardroom and outdoor terrace space make getting business done fun.
Claremont Club & Spa, a Fairmont Hotel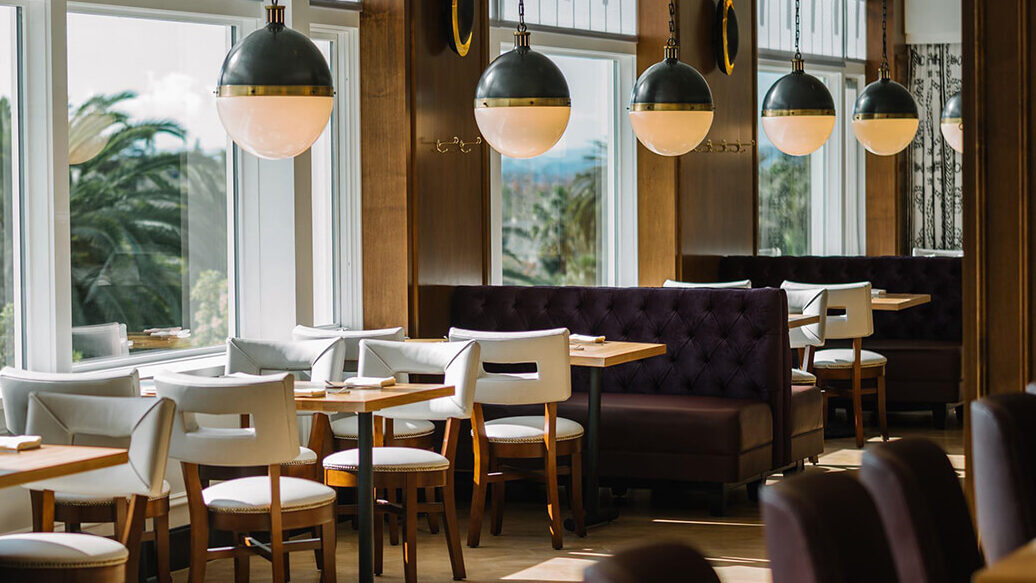 The historic Claremont Club & Spa in the hills of Berkeley, overlooking Oakland and the Bay Bridge beyond, is home to over 20,000 sq. ft. of event space, but the 22-acre property leveraged its extensive outdoor facilities over the last year with creative activations that included an outdoor Instagram-worthy Venice in the Hills theme that drew on a partnership with Veuve Clicquot and the property's award-winning Limewood Bar & Restaurant. Also popular: converting one of 27 stately residential suites into unique meeting destinations with sweeping Bay views.
Oakland Marriott City Center
Near Oakland Convention Center, the 500-room downtown Marriott added new, functional fourth-floor private outdoor terrace event space to the more than 100,000 sq. ft. of indoor meeting space, including the 21st-floor Skyline Ballroom with its floor-to-ceiling bay windows and views of downtown.
Canyon Ranch Woodside
This private retreat in the woods 30 minutes south of San Francisco now features turnkey retreats and incentive programs that are safe and help attendees connect to nature and each other. Private groups can book from 10 rooms to a full buyout of 38 rooms (with no other guests allowed past the gates). The property works carefully to create customized, all-inclusive itineraries with heavy or light staffing options, featuring outdoor adventures, memorable meals, shared activities and meetings with pauses to plug and unwind.