Permanent shift versus temporary accommodation
trends
The most difficult—and dangerous—way to predict the trajectory of a storm is to sit in the eye of it. When you are encircled by howling winds, with random shipping-container shortages and anti-vax protests seemingly coming from out of nowhere, it can be difficult to spot the road markers that will survive.
We know you can't wait for the winds of change to die down before you start venturing out again. That's why at this time each year we attempt to capture those high-pressure events, label them and offer suggestions for how to prepare for the ongoing impact they can have on your programs and lives.
This year, we've focused on the more permanent changes as opposed to temporary accommodations made during the transition from a raging global pandemic to a manageable, endemic and "Covid-who?" status quo. We know that, eventually, as the next crisis erupts, we'll be filing the last two years in the same mental cubby as dial-up internet and smallpox.
Is the future really hybrid? What does that mean? Is the buffet dead or just staffed? What about housekeeping and room service? Here is our take on where the dust will be settling on the meetings and event landscape.
How did we do in predicting the 2020 trends that would last into 2021? 
25. Semi-sheltering
Last year we talked about the popularity of "the great outdoors," meetings on rooftops, dinners in fields and cocktail parties dans l'herbe. It turns out there is a fine line between freezing and melting. Attendees are comfortable in a very small range of temperatures, and much of the country is on the wrong side of that dial for much of the year. The adoption of barns, covered patios and other "alternative venues" that can be partially heated and cooled while allowing air to circulate is one way to widen the window for fresh-air gathering.
To-do: Keep multiple backup plans in place. Even the finest horse stable can become unbearable in an ill wind.
24. WFH fatigue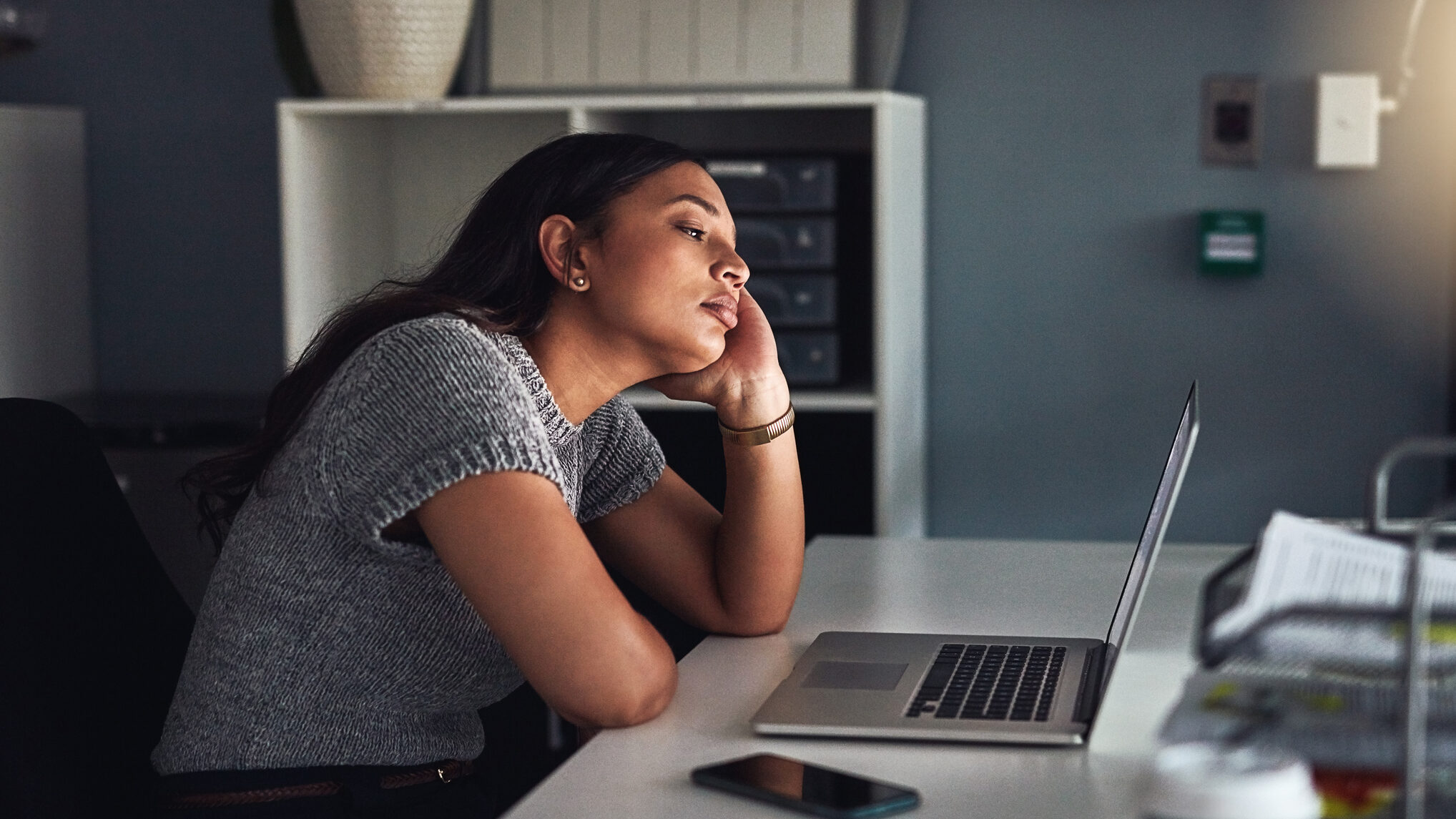 It sounded like a good idea at the time. Ditch the commute and the zip-up pants. Increase productivity and decrease office costs. But it turns out people really do value random conversations in the hallway—at least sometimes. That desire to actually meet and have conversations with our fellow employees in person could result in more off-site team meetings, brainstorming retreats and in-person happy hours.
To-do: Check in with team members to see how they are doing and plan for meetups accordingly. No one should be muted right now.
23. Additive culture
As people freed from traditional offices work out of their kitchens and living rooms, they miss the energy of the urban zeitgeist. The meeting venue can be the pathway to fun, funky experiences to make the gathering memorable.
To-do: Crystal Vinisse Thomas, vice president and global leader for Hyatt's lifestyle and luxury brands, suggests leveraging local creatives for artistic endeavors such as personalized haiku pop-ups (available at Gild Hall, a Thompson Hotel, in NYC) and whole-plant hemp products (available at Thompson Austin).
22. Mis-mask-placing
Mask policing could eventually be relegated to the temporary accommodation file, but stocking branded coverings in purses, pockets and side tables could continue as a JIC ("just in case") reality. Inevitably, when you come upon a setting where covering is required, you will have forgotten it and be caught quite literally with your nose and mouth bare-naked—whereupon you'll be forced to retrace your steps.
To-do: Continue to add branded masks to the checklist, so "forgetful" attendees won't be left out in the cold.
21. Protocol layering
Meeting professionals have so many more tools at their disposal now than they did in March 2020 or even the beginning of 2021. Vaccines, booster shots, PCR tests, antigen tests, N95 masks, contact tracing, the list goes on. We also have so many more decisions to make. Do you require vaccine and test and mask, or a combination of same? Doctor on duty, on call or on a Google search?
To-do: The answer depends on the type and size of group, place, time and possibly the positioning of the moon and stars. Talk to the venue about what has worked in the past based on the spaces and agenda planned, take the temperature of your executive team and members, and then communicate whatever decision you make with all stakeholders early and often.
20. Self-serve reg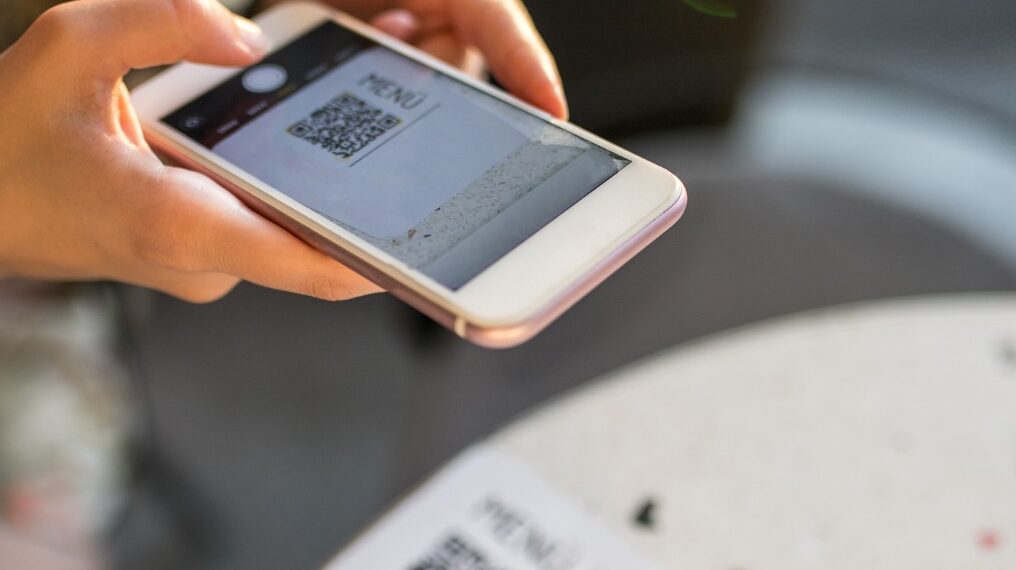 Too bad it took a global pandemic to kill off the registration queue. From checking in to a hotel to badging up for IMEX, accessing your room key on your phone and printing at home can streamline entry.
To-do: That doesn't mean you can get rid of the front-desk staff. People still want to be able to talk to a friendly face, ask about the best place for coffee and pick ribbons for their lanyard—so staff accordingly.
19. Room service 2.0
The ultimate hotel experience—picking up the phone and asking for a $20 hamburger to be wheeled in on a cart with cute little ketchup and mayonnaise bottles—is disappearing from many properties during the staffing drought. This may be a temporary blip in some places. Chris Ruane, vice president of meetings and events with Accor, said that room service is part of the elevated experience and that his company is committed to preserving that luxury. At IHG Hotels & Resorts, breakfast is the most important meal of the day when it comes to guest satisfaction scores, so self-service morning noshes are being reintroduced at Holiday Inn and Staybridge Suites properties. Others have permanently ceded the job to gig workers. Resorts World Las Vegas partnered with GrubHub to create On the Fly at Resorts World to deliver hotel F&B and retail to rooms or poolside. Caesars Palace offers a similar delivery wherever you are on property as well as pick-up service from any of its dining outlets.
To-do: Let your attendees know in advance what will be available so they can plan accordingly and (where applicable) download any required app.
18. Cocktail party lite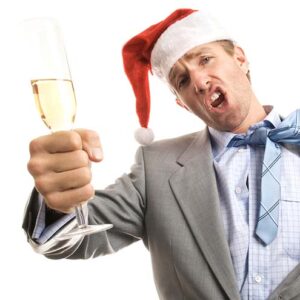 For meeting professionals looking to activate the networking magic of mixing attendees and a hosted bar, but hoping to avoid the pesky liability that can come with it (see "Is the Party Over"), nonalcoholic and low-AVB (alcoholic strength by volume) cocktails can add fun and focus to a welcome reception. Dana J. Pellicano, vice president of F&B with Marriott International, suggests combining low-ABV with RTD (ready to drink) custom-canned cocktails, leveraging familiar brands for convenient refreshment.
To-do: Work with your catering team to find creative solutions that amp up the fun and attendance at the early-morning session the following day.
17. Race to net zero
We saw how resilient the planet can be when given a chance. Now meeting professionals are eager to tread lightly as they return to travel, and hotel partners are there to help. From Accor's carbon calculator tool and MGM Resorts' 100-megawatt solar array in the Nevada desert to Marriott's sign-on to the Science Based Targets initiative, net zero by 2050 doesn't seem quite so daunting.
To-do: Empower your executives and attendees with updates about your waste reduction and offset measures like tree planting, so they don't feel greenhouse gas-shamed out of attending live.
16. Help wanted everywhere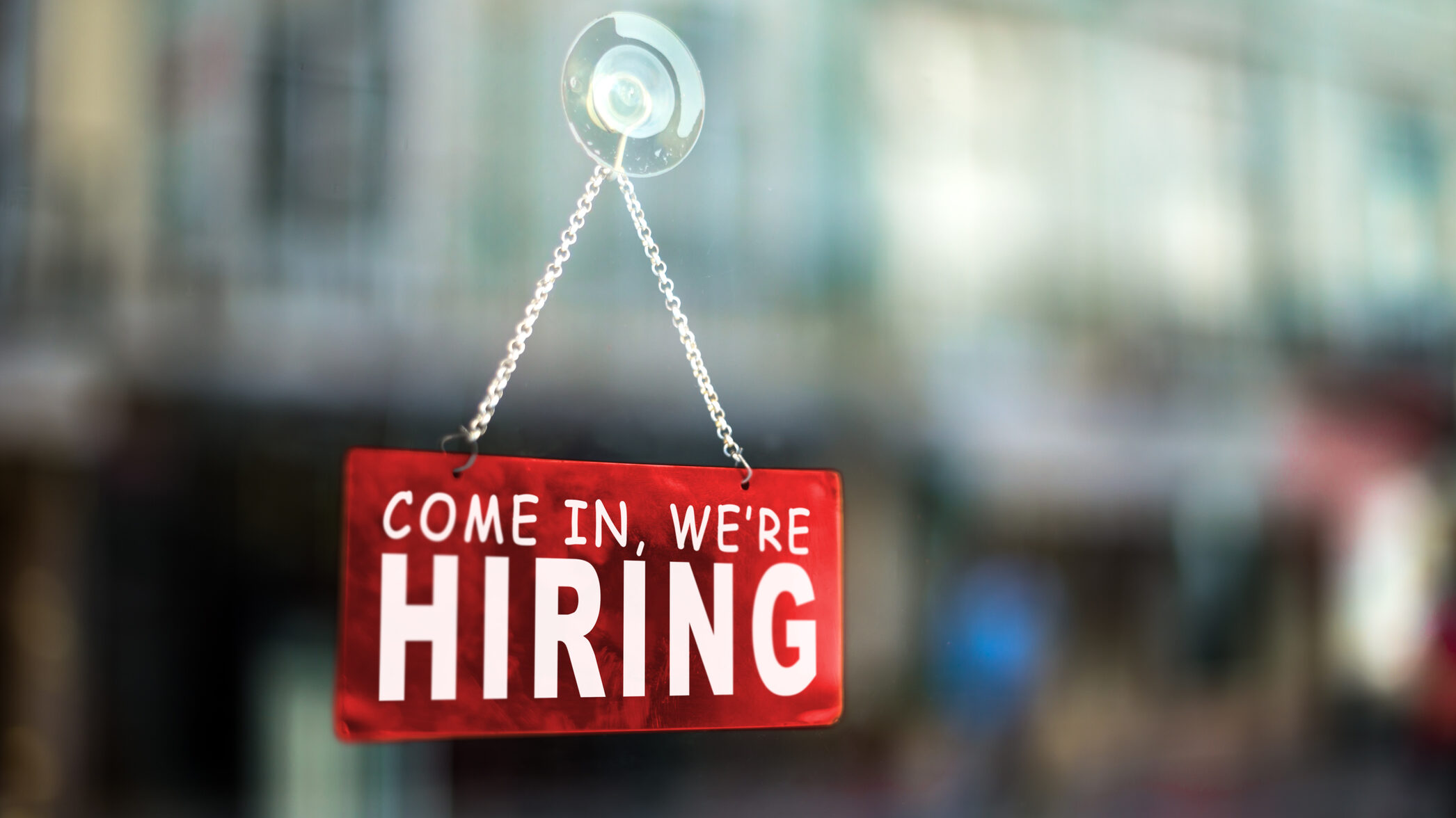 The "open-to-work" mass unemployment of the year's dawning has completely turned on its head and is now a complex staffing crisis that is dependent on finding daycare workers, letting exchange students into the country and other strategies for freeing up servers and housekeepers.
To-do: Communicate regularly with your venues to ensure they will be able to service your attendees as expected. If there will be adjustments in housekeeping or registration schedules, let people know ahead of time to avoid surprises.
15. Robotization of hotels
Fear of human contagion and lack of hotel staff could accelerate a shift from novelty to necessity for automated assistants. Contactless machines are delivering wine and cleaning robots are sanitzing at some Hilton properties. Lake Nona Wave Hotel in Orlando, Florida, and Las Vegas Convention Center are planning to transport guests in automated vehicles in the near future.
To-do: Ask about automation for lighting and window tinting that self-adjusts to biorhythms and QR codes that eliminate the need for printing paper.
14. A 3D metaverse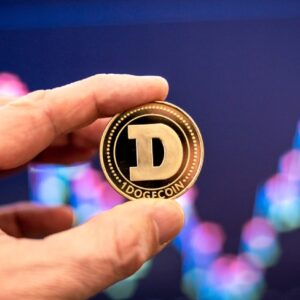 Just as Mark Zuckerberg is creating a virtual world where people can "live" (work, shop, socialize), events and even hotel brands are expanding their offerings to be so much more than a single moment in time. The virtual meeting platform Juno has partnered with associations such as PCMA to launch platforms to support online communities to meet the educational and other needs of attendees all year long. Marriott's Bonvoy loyalty program has evolved into a framework that encompasses hotel stays, flights, experiences and even yacht excursions.
To-do: Think outside the agenda to consider how you can meet all the needs of meeting attendees all year long. Bonus points if you sell NFTs (nonfungible tokens) of your keynote, using cryptocurrency.
13. Emotional support grids
Lockdown brought an explosion of Zoom groups, as people looked for practical solutions and friendly faces. Financial & Insurance Conference Professionals held monthly interactive chats. Leo Events launched Canvas Consortium, a dynamic community focused on delivering a noncompetitive idea exchange. International Association of Venue Managers met with representatives from all areas of the industry for Covid-19 Industry Advisory Updates. Regional destination marketers formed their own support groups, including a West Coast DMO Alliance. Smart Woman VIP Club became a home for leaders looking for a community dedicated to helping them learn, meet and thrive. We could go on, but you get the idea.
To-do: Now that we are all getting busy again, let's not abandon these connections forged in the crucible of crisis. We love seeing these streaming networks meeting in person for toasts, hugs and advice. Let's keep it going.
12. B.S. specialists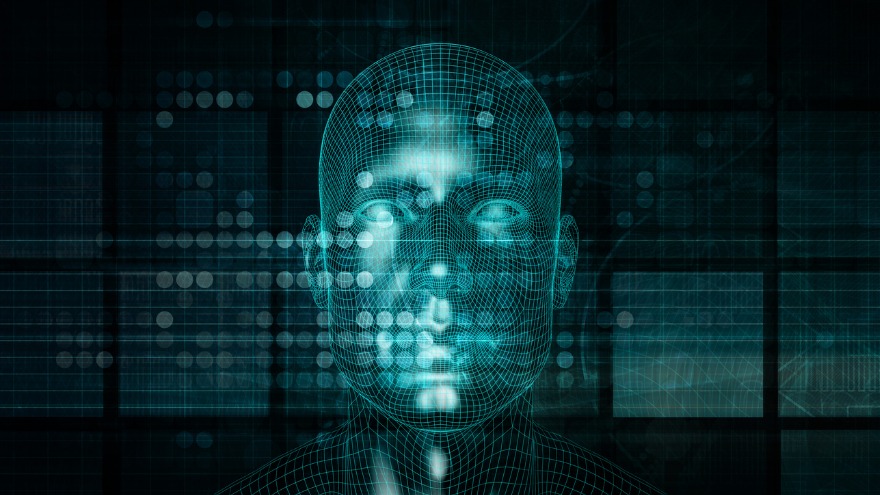 The top meeting professional skill has shifted from logistics to behavioral science. We are now required to understand what motivates our attendees, how they learn and what they need to feel comfortable and get the most out of their journey.
To-do: Throw away the old agenda template and ask them what they will need to get back to participating fully. (Thank you, Eduardo Chaillo, global general manager with Maritz Global Events, for pointing this out.)
11. Health and wholeness
Now that we are bringing our whole selves to work and the physical meeting space, taking care of our mental well-being and the mindset of our teams and our attendees is top of mind. Uncertainty and change can have an impact on our bodies and our emotional state. Re-entering the chaos of travel and crowds can be unsettling for many.
To-do: Incorporate breathing and yoga breaks in your agenda and encourage attendees to take whatever time they need to be comfortable.
10. DEI state of mind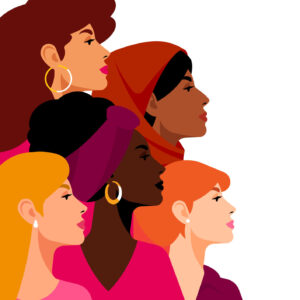 Inclusion has gone beyond quotas and diverse pictures in marketing materials. Organizations today understand that to lead, they need to think differently, and that requires having the different points of view that come from diverse voices at the boardroom table.
To-do: Seek out those who have different backgrounds and skill sets for your teams and consider the needs of attendees who might have different comfort levels, abilities and food requirements. We were able to bring them in for virtual meetings. Let's keep welcoming them now that our focus is on the convention center again.
9. Budget roulette
Executives may have gotten too cozy with unused budgets last year and are not prepared for the new costs of virtual streaming platforms, expanded convention footprints and security measures. When you consider the impact of compression from all those "lift and shift" meetings and the influx of 'venge tourism (and even 'venge weddings) to make up for lost time, supply and demand dictates that prices will rise—if you can find the dates you want.
To-do: Start with the goals of the meeting and give ranges and options so decision-makers understand the bottom line is not a matter of chance.
8. Engagement is the new bling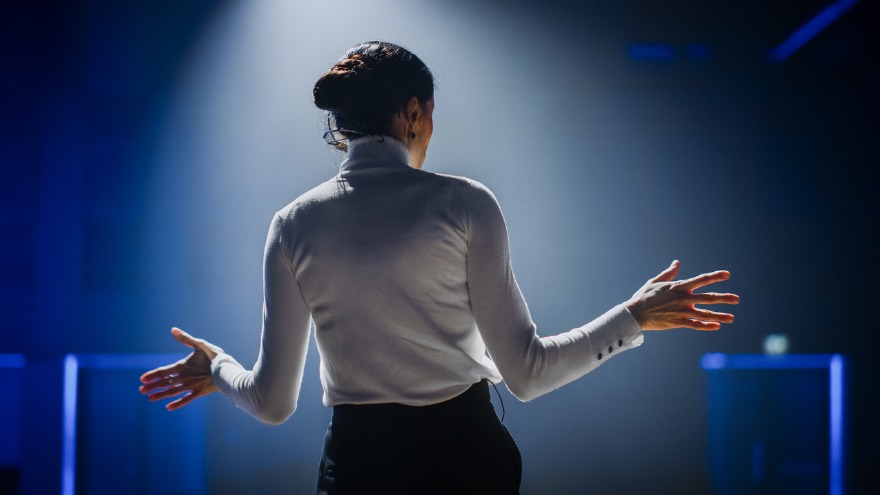 Joe Schwinger, founder of MeetingPlay, sees meaningful content as the key to more effective programs on all platforms. Meeting professionals went from a Blockbuster model to a Netflix model in the blink of an eye. Sponsors have discovered they like the data, and attendees like the authenticity and speaker interaction they have seen over the last 20 months. Don't abandon those benefits when going back to in-person gatherings. Speaker interaction is now normalized. Chat and Q&A have made live presentations more dynamic.
To-do: Embrace meaningful, real-time feedback and connectivity by using your mobile app to follow attendee actions, whether they are live, virtual or both. Don't go back to being Blockbuster. Give attendees choice.
7. Asynchronous hybrid
The future may not be as blanketed in hybrid as we predicted in January, but in more subtle ways streaming meetings could amp up the enhanced audiences of the early days of the pandemic. From prerecording high-profile speakers who couldn't otherwise come, to taping keynotes for future discussions, this is the golden age for making the most of your content investment.
To-do: Define what hybrid means for you. Is it a few VIPs together with some event-tech experts streaming to thousands across the country? Pods of attendees in key locations creating and sharing content in real time? A tag team of presenters building on each other's insights from around the world? You decide.
6. Meeting pregaming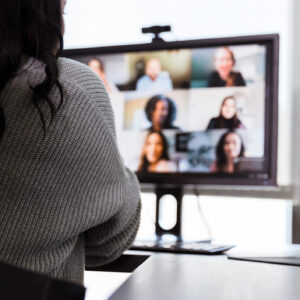 Smoothing the return to in-person meeting may require an assist from a few virtual technologies. Some meeting professionals have found that bringing people together on a streaming call in advance of the physical gathering allows everyone to ask questions and get to know one another—to feel more comfortable later IRL. Twine co-founder Lawrence Coburn sees pre-event virtual meetings as a way to extend the shelf life of events and banish awkward networking receptions.
To-do: Focus on the H2H (human to human) interactions before, during and after.
5. Swag to go
Just because your virtual attendees won't be boarding a plane and paying a resort fee doesn't mean they should have to miss out on gifting opportunities. In fact, it might be even more important now to let people know you care by sending personalized, branded gift boxes. Loni Paige from Mixology Mixer says turnkey cocktail experiences are a popular way to bring people together, especially at the holidays.
To-do: Think of pre-and post-virtual meeting deliveries as part of the overall experience journey. Laurie Amigo, corporate branding director at Halo Solutions, called curated boxes a way to crank up eagerness and anticipation.
4. O.G. RFP
This may be a radical idea, but it might just be time to pick up the phone again (original gangster-style). Some millennials and most Gen-Zers may not realize the device they carry around with them can facilitate V2V (voice to voice), but this retro habit could be the most efficient first step for securing space when hotels are overwhelmed. Anything is better than the digital "spray and pray" RFP approach.
To-do: Call and explain your needs, ask what is available, brainstorm creative solutions. Then fill out the paperwork.
3. Fear majeure
In March 2020, a pretty clear case could be made that a global pandemic was an unimaginable event and no penalties should be levied for canceling or postponing. Now, with much of the country vaccinated and hundreds of events happening each week, a CEO's change of heart because there was something on Reddit about the dangers of being in the same room with other human beings may not put the meeting professional on the best legal footing. Thank you to Mark McMinn, vice president of sales with Grand Sierra Resort, and our insightful editorial advisory board for bringing up this accurate depiction of the difficult place in which meeting professionals and hoteliers currently find themselves.
To-do: Have honest conversations about comfort levels with your group leadership and suppliers. They may be able to arm you with the information you need to make decisions based on the realities on the ground.
2. The greeting mambo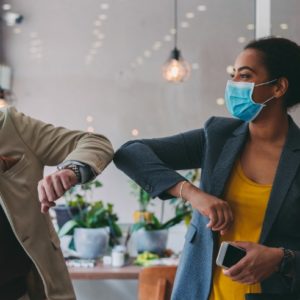 We have all been there. You see a dear friend across the room. (At least you think that is your friend. When we're all masked up, it can be hard to tell.) You rush over to greet her, but do you hug, shake hands, fist bump? It can all be so awkward even if everyone is wearing those colored bracelets.
To-do: Ask. Each of us is coming from our own place right now. As with so many things, a frank discussion is always a good idea.
1. Everyone cares
The last two years have been challenging, to say the least, and we are all still dealing with the fallout of changed expectations, time lost and plans disrupted.
To-do: Take time to check in with yourself and those around you. Count the lessons learned and look for opportunities to help your teams and your attendees find their best selves right now. This is your chance to shine like the leader you are by showing a better way forward. You've got this!