Pattie Kempka, director of national meetings and conferences with Ducks Unlimited, produces big, complicated events over multiple days with thousands of people year-round, but in a world where everything from computer chips and paper to chicken and culinary staff are in short supply, a small holiday lunch is forcing her to get creative.
Kempka couldn't find a caterer to manage a meal for 20 people. "I never thought about caterers I have used for years not having the ability to service," she said. She finally found a supplier who could provide rolled chicken breast with spinach and rice but had to send her staff to pick up and serve. She had to be thoughtful about the menu because she doesn't have hot boxes on-property and needed something that could be easily reheated.
She even bought dinner plates and silverware so she would have it on hand instead of stressing about renting. "You have to be really flexible this holiday," she said. "I am learning to plan way ahead."
What makes planning even more difficult is that the staffing shortages are paired with pandemic protocol requirements. For her lunch for 200 staff members, for the first time, she opted for plated meals instead of a buffet for safety reasons.
Creative Catering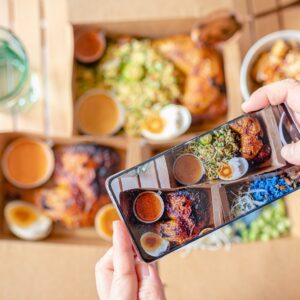 Kempka isn't alone. Lauren Eck, regional director of catering sales in Texas for Wolfgang Puck Catering (WPC), said meeting organizers are getting creative with new ways to stretch what staffing is available. "Less tray passing and more food stations," she suggested.
WPC has been able to acquire poultry during the national chicken tender shortage of 2021, but prices are going up. "You can almost get NY steak for the same price as chicken," Eck said. And sometimes she has to send her staff in a catering truck to pick up equipment because the rental company doesn't have the ability to deliver.
She suggests that clients be open to swapping out menu items depending on what is available. "People watch the news, so they understand what is going on when we explain the situation," she said.
See also: Wolfgang Puck: A Legend's Legacy
The need to be nimble and flexible is particularly important when the timeline is short. Companies planning holiday parties now may find few options. She has been able to accommodate some groups by aligning their menu with something her team is already preparing if they are open to the idea.
"This has not been a traditional holiday season," she said.
Bill Hansen, CEO of Bill Hansen Catering, shared the following comment: "Rising food prices concern us all, whether you're in the catering business or simply buying groceries for your family. Careful shopping is one way to keep costs down, and buying in bulk can also reduce your food expenses.  There still are 'deals' available, but you need to invest your time finding them to save some of your treasure."
Rolling Shortages
The Great Resignation is being felt on the road as well. Greg Natterstad, transportation manager for Boston with CSI DMC, said there is a dearth of drivers across the country. That goes for Sprinter vans, commercial buses, taxis and Uber drivers. He attributed the lack of operators to a combination of retirements, career changes when work dried up and people not being comfortable in an enclosed space. "Finding available equipment and drivers right now is like a puzzle," he said. Different size vehicles require different licenses and some companies sold off their fleet or changed business models, so fewer are available.
Natterstad described a program that as a broker he would source from two companies that required seven different vendors to get enough capacity, even with all the seats filled. "We have come a long way with mask wearing and increasing demand, but there is a lag in employees," he said.
When drivers are available, prices are going up. Incentives, pay raises and higher fuel charges are increasing prices by 20 percent or more. "I see that continuing in 2022," he predicted.