As the meetings and events industry collectively exits the Large Hadron Collider particle accelerator of a year that was 2022, our job in this annual look back is to chart the significant milestones that slid by as we hurtled back to the ballroom. While meeting professionals stumble to our battered feet and dust ourselves off in preparation for throwing our checklists into the next superconductor cycle, our goal is to make sense of the blur of images and snippets of conversations before they are lost to the ether.
By carefully labeling the accelerating and impeding forces at play, we hope to prepare you for the ongoing impact shifts in the force field can have on your programs and lives.
As always, we focus our telescopes on what we think will be lasting changes as opposed to temporary accommodations for what we originally thought of as "novel coronavirus" (remember that?) or even temporary enthusiasm about seeing large groups of people again. Then we fire up our microscopes to look at how small, even virtual, advances are changing day-to-day lives in big ways. This is our list of the course corrections that could take us in brave new directions—and advice for how to pack for the trip.
25. Sticky Ideas
From "unconferencing" to "shared artifacts," sticky notes have become an old-school badge of creativity for meeting professionals looking to harness the power of the group dynamic in person and online. Liz Lathan and Nicole Osibodu from The Community Factory call their process, "Spontaneous Think Tanks." Roel Frissen and Ruud Janssen from Event Design Collective offer facilitation kits (boxed and digital) that put their "change, frame and design steps" at your fingertips. Naomi Clare Crellin, CEO of Storycraft Lab, stresses the importance of empathetic design in her Community of Practice.
To-do: Whatever you call it, shifting to a content model that draws on the wisdom and needs of your attendees could make the outcome exponentially more meaningful. As Greg Bogue, chief experience architect at Maritz Global Events, explained during his Keynote at Smart Meetings Incentive Experience Event in Riviera Maya, we are evolving from a model where we projected content to people to one where we staged it for them and next we will be producing it with them.
24. Hybrid Office Hours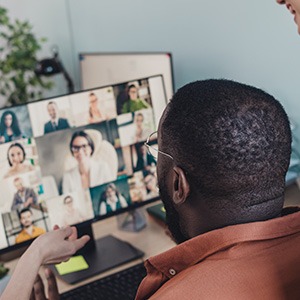 Have coffee cup, will travel. The return to work has been "complicated." A Gallup study concluded that of more than 70 million "remote-capable employees," half are working part of the time at home (where they feel more productive and have better work-life balance) and part of the time in the office (where many report they enjoy increased collaboration and mental health benefits of interacting with others).
To-do: Meeting professionals have to be on-site during programs but talk to your team about the best way to configure productivity the rest of the time to tap into the best, most motivated talent available.
23. "Third-Place" Meetings
That element of forever remote is igniting a whole new category of meeting demand as managers look to bring distributed teams together for new employee onboarding, sales training and high fives. The hotel developer focused on mobile employees, CitizenM, advocates for a third place beyond the home and office where people can come together to collaborate.
To-do: Zoom can't replace the all-staff in-the-flesh or the ability to smell the markers in the whiteboarding session and huddle in the hall over a new idea. When the boardroom won't fit the staff, have some options on your site inspection list that will.
22. Metahospitality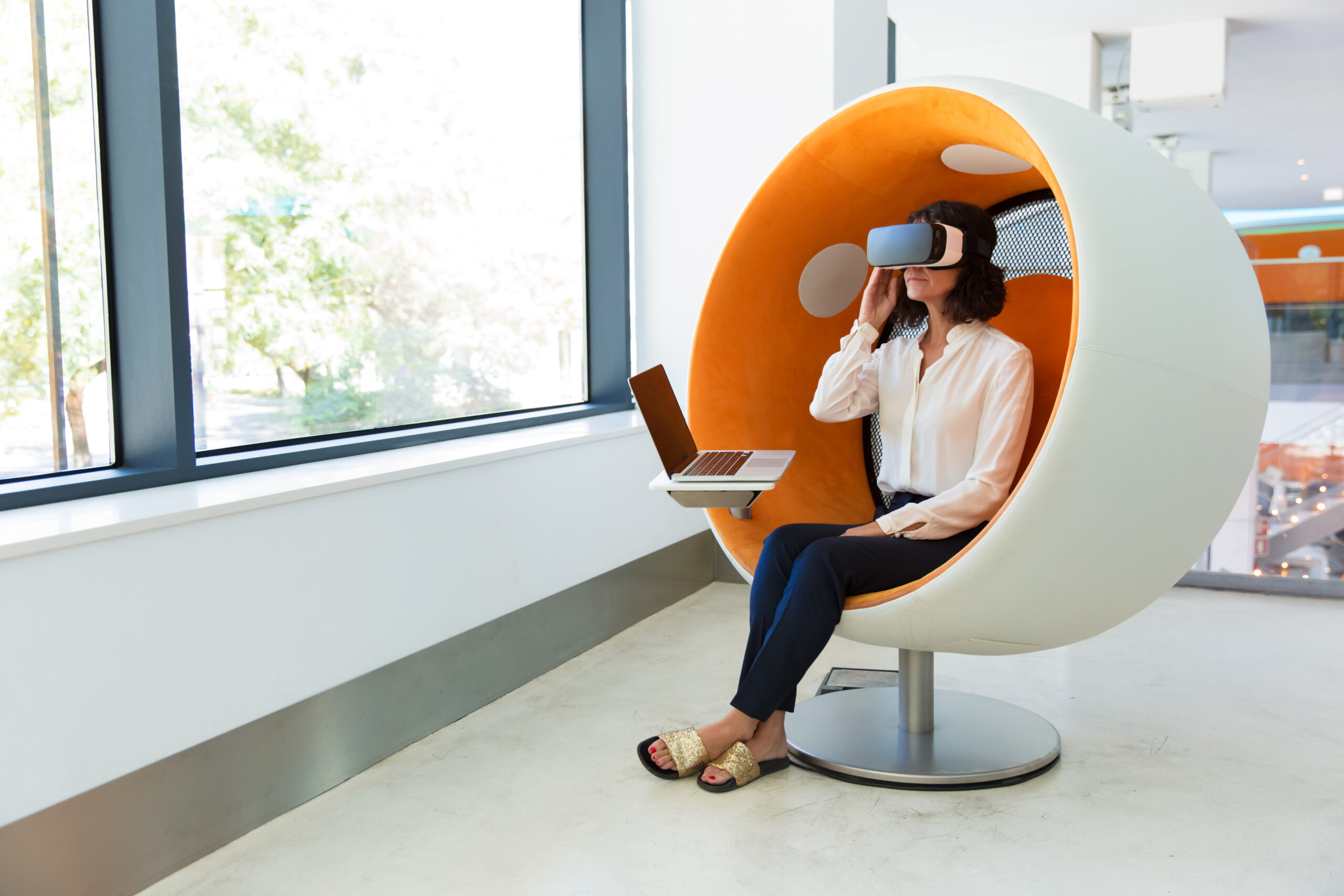 The rush to buy "property" and "build" hotels in the metaverse is on. Tommy Farr, CEO of Metaverse Hospitality, jumped on the block chain and crypto world early and recently announced he would be selling "rooms" and renting conference "space" as NFTs (non-fungible tokens). Amenities include a virtual concierge and real-world benefits such as gym memberships and spa days.
To-do: Don't dismiss the immersive Web3 trend so fast. Ordering a burger on the World Wide Web was considered a crazy concept at one time. Thinking about all possible ways to deliver transformative value to attendees can open new paths for staying connected all year long.
21. Touchless Stays
From the front desk to the bedside phone, we are eschewing the wait whenever a click of a button makes it possible. Mehmet Erdem, associate professor at William F. Harrah College of Hospitality at the University of Nevada, Las Vegas says we are opting for high tech over high touch. Room keys on your phone and Uber food delivery are making touchless stays possible.
To-do: Share lists of services that will be available with attendees so they can download any applicable apps before they hit the lobby.
20. Embedded Tech
No more choosing between Team In-person or Team Virtual or, (mercy me) being forced to join The Hybrid Gang. Meeting profs are huddling with their event tech consultants to talk about what mix of technology will help meet the event's goals in the most cost-effective and impactful way possible. Sometimes that means releasing some content in advance digitally so more in-depth discussions can happen at roundtables in a convention center followed by on-demand results and year-round virtual check-ins.
To-do: For IMEX, Encore created an immersive experience that put the group's sustainability message front-and-center with an interactive exercise asking questions using iPads and wall-size projections followed by a streaming experience on a retractable LED wall enhanced by sound and scented fog. Now that is an experience for all the senses.
19. Terminal Criminals
Meeting professionals understand they have a duty of care to keep information safe, just as they do to protect delegates from physical harm. From using encryption and privacy policies to guarding registration data to practicing safe web surfing in public places such as airports, attendee data is precious cargo. The time to beef up cybersecurity is now.
To-do: Daniel Markuson, digital privacy expert at NordVPN, says travelers using public networks at airports, bus stations and railways are easy targets for hackers. He suggests disabling automatic network connections in airports, mixing up passwords and buying a local SIM card when traveling abroad.
18. Mullet Travel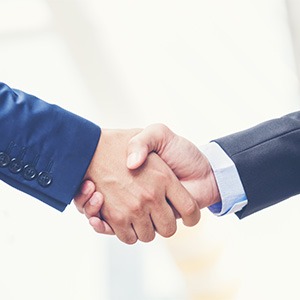 Last year, "bleisure" was all the rage as business travelers eager to get out of the house were mixing in pleasure with their meetings. Jan Freitag, national director for hospitality analytics with CoStar Group prefers, blended travel, a fusion of leisure and corporate transient purposes to explain the forces raising occupancy rates and making it more difficult for groups to negotiate better rates year-round. Or, as he says, trips have become all business at the front end with a party in the back.
To-do: Choosing destinations that appeal to attendees who might want to adopt this style can increase your registration numbers if you negotiate shoulder days at a discount and market to this trending customer.
17. The Tidy
As housekeepers have become an endangered species, "the tidy" is replacing daily cleaning at many hotels. This often means fresh towels and taking out the garbage—possibly even that only on-demand. Turns out, a lot of people would rather hang the DND on the door and reuse their towel just as they do at home. A survey by American Hotel & Lodging Association found that nearly two-thirds of guests don't want daily housekeeping. That is a lot of people who are self-conscious about not lining their shoes up and leaving their toiletries all over the counter. Or is that just us?
To-do: Let your attendees know in advance what will be available so they can plan accordingly. This is particularly true for check-in times. If the entire hotel has to be turned with a skeleton crew and rooms won't be ready until dinner, but guests are arriving at dawn, let them know they might have to stow their luggage and hang for a bit.
16. Functional Beverages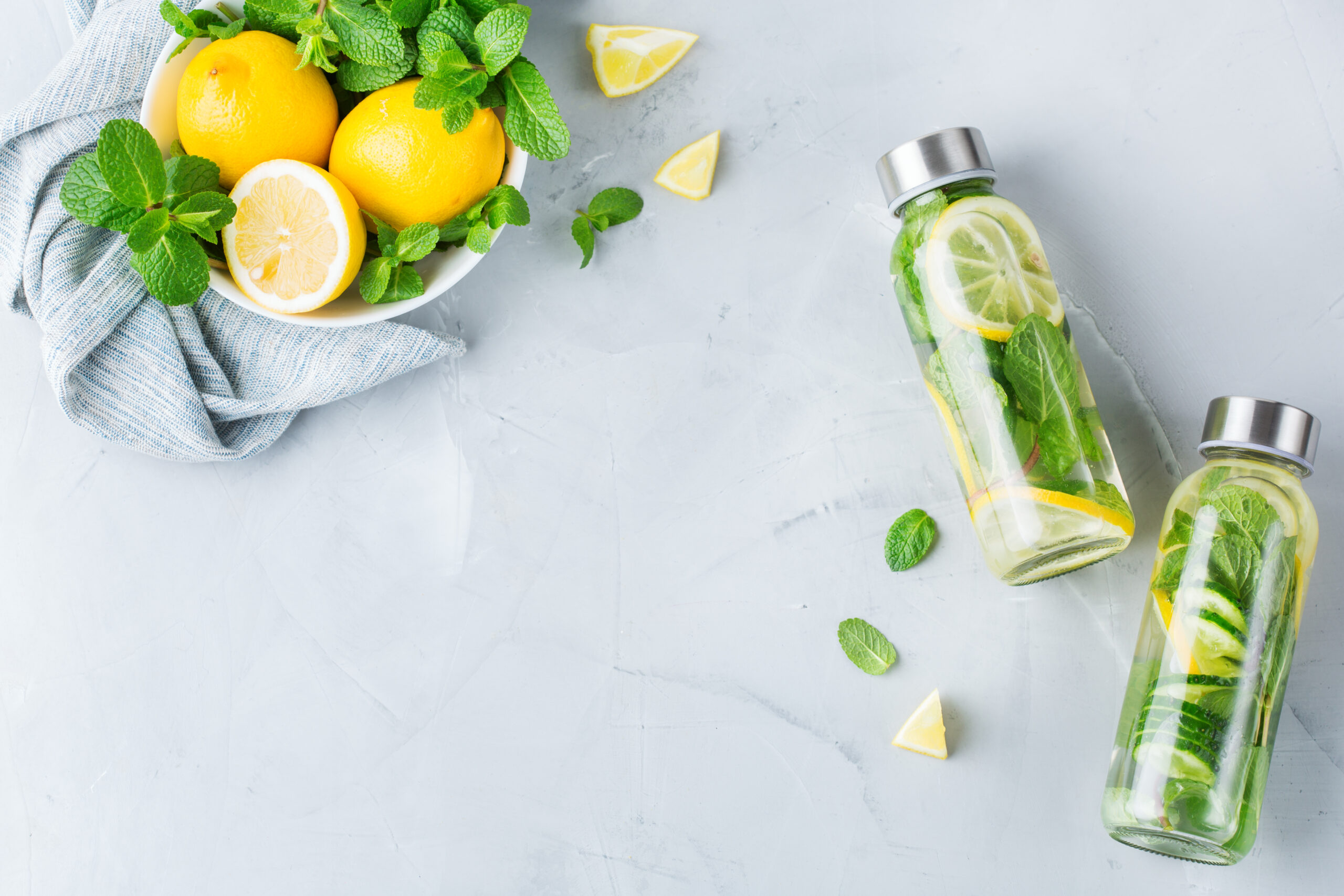 Attendees bellying up to the lobby bar are increasingly looking for beverages fortified less with spirits and more often with vitamins and minerals for health and sobriety reasons. Data Bridge estimates that sales of mineral water, powder drinks and flavored milk with micronutrients was a more than $6.17 billion industry in 2021 and could grow to $10.21 billion by 2029.
To-do: Work with your catering services team to dream up fun signature drinks that allow everyone to feel festive while preserving attendance numbers for the next day's morning session. At Brooklyn Bowl Las Vegas, Liquid Death is water sold in an aluminum can that allows everyone, including the sober-curious to hydrate while looking and feeling like they are participating in a cocktail hour.
15. Accommodation Cuisine
Taking care of everyone starts by feeding them with dignity and respect. Tracy Stuckrath, founder of Thrive Meetings and Events, says respecting dietary, medical, religious or lifestyle needs is a matter of equity.
Read More: How a Storied F&B Kitchen Went Halal to Accommodate Allies
To-do: Start by asking what attendees need and then work with the chef to find options that are just as satisfying and served at the same time as other diners. One option, the infamous buffet. Mike Massari, chief sales officer with Caesars Entertainment, the brand with the world's most legendary buffet, said pronouncements about the death of serve-yourself dining was premature. "If you want to get 3,000 people fed in 45 minutes and have everyone get exactly what they want to eat, there is only one way to do it—a buffet."
14. Canna-curious
Travis Scott, executive director of Visit Mendocino County, predicts that meeting planners who market and offer cannabis or CBD experiences in their packages and pitches will have a leading edge over those not willing to take that step." Micro-dosed, cannabis-infused meals and tastings are popping up all over the country.
To-do: Carefully research laws in the state and venue before experimenting with an activation. Smoking is often prohibited in meeting venues and marijuana has not been legalized federally.
13. Professional Casual
One of the biggest changes on the IMEX 2022 convention floor at Mandalay Bay Resort and Casino Las Vegas was down low. White Toms, Betsey Johnsons, Air Force and On Clouds anchored suits and dresses up and down the aisles as attendees logged tens of thousands of steps on cushioned rubber soles.
To-do: Tennie fittings as gifting activations with companies like Road Runner Sports will be appreciated by active profs at your events.
12. BDNF Activation
Learning is a sport and attendees are increasingly understanding that moving physically is essential for advancing the Brain-derived Neurotrophic Factor that builds the plasticity of molecules associated with memory. Plus, it feels good to stretch after a day of keynotes.
To-do: David T. Stevens, PMED, new director of field marketing and global events with data.world, practiced Dry IMEX as part of a healthy conference commitment. He suggests focusing on getting enough protein, planning for squeezing in workouts and adequate sleep to keep all the synapses firing.
11. Forever Boosters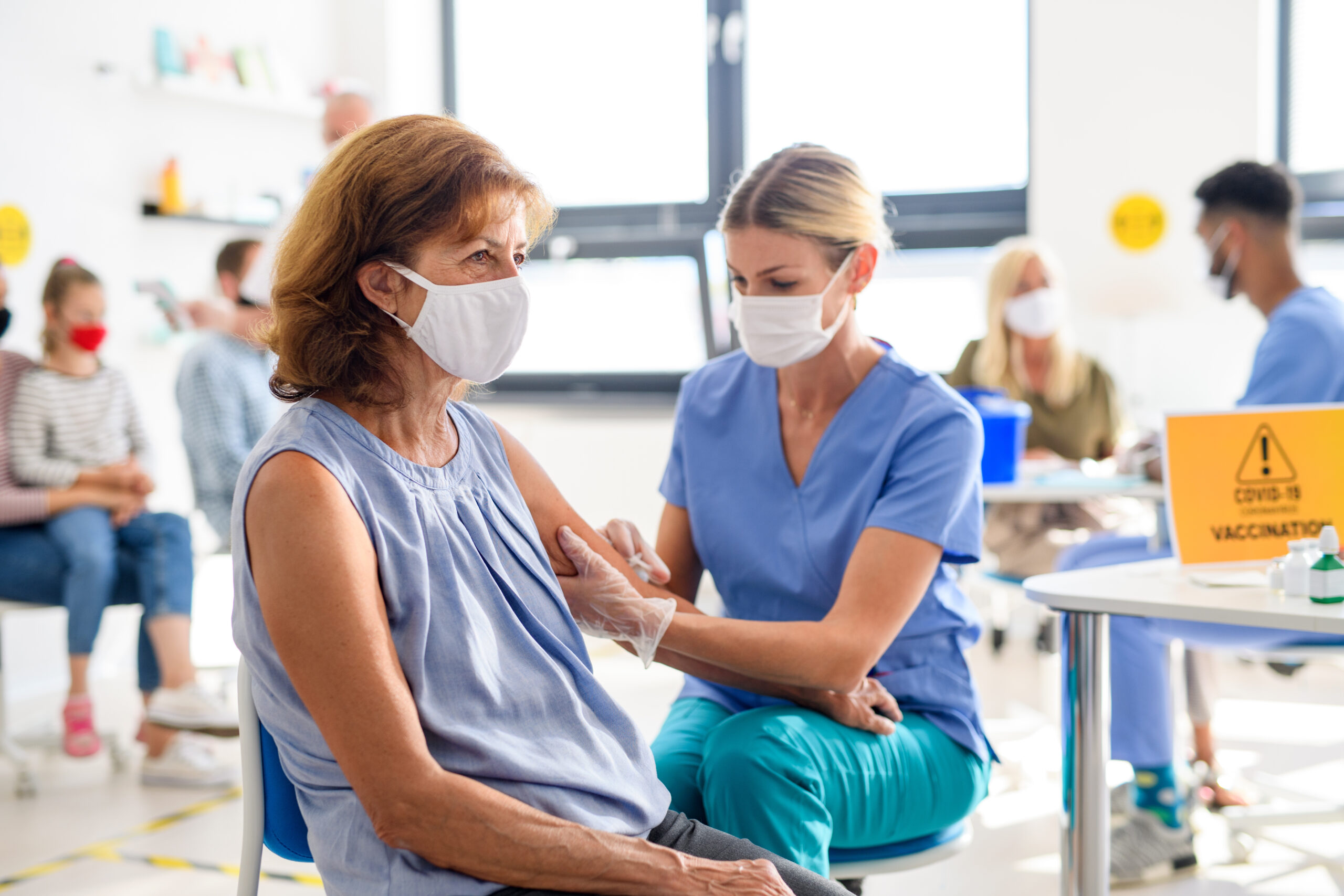 Vaccines may not have been the silver bullet we were hoping for at this time last year, but they have gone a long way toward making the pandemic manageable and, along with new treatments, keeping hospitalization rates under control. Regular boosters help protect from new variants. Even masks are improving with new versions optimizing protection while minimizing discomfort.
To-do: Some meeting professionals are offering testing on-site with referrals to local medical resources and clinics. This is the time to stay calm and plan on using all the tools in our updated wellness kit.
10. Heartfelt Gifting
Let's admit it. We all have enough water bottles and pens to start a tchotchke store. Gifting that aligns with Corporate Social Responsibility (CSR) weaves an emotional story into the experience, whether it is supporting a local charity or environmental cause. Dana Chorpenning, co-founder of Wet Paint Group, calls it "gifting with giveback" and it is all the rage.
To-do: Pick a partner that has ties with the local community and take time to tell the story for an impact that goes beyond the event.
9. Incentive Creep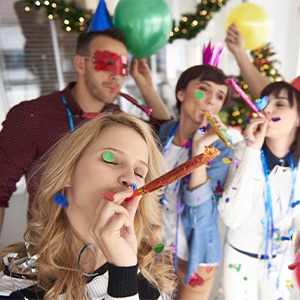 Saying, "Good job!" with an exotic trip is not just for salespeople anymore. The 2022 Incentive Travel Index put out annually by Incentive Research Foundation, SITE Foundation and FICP found that companies are turning to travel rewards to motivate everyone from engineers to inspectors.
Read More: Take Your Group to Outer Space With Out of This World Gifting
To-do: IRF President Stephanie Harris said it is important to talk to these new cohorts of participants to find out what they really want and design the program to measure the outcomes that matter.
8. Democratization of Meetings
The inclusion alphabet is growing. Whether you call it DEI (diversity, equity and inclusion), EDI (equity, diversity and inclusion) and reach out to BIPOC (Black, indigenous and People of Color), LGBTQIA2S (lesbian, gay, bisexual, transgender, queer and/or questioning, intersex, asexual, two-spirit and beyond), the best way to welcome people in a way that is sensitive to their needs is to ask them what they need, according to Greg DeShield, executive director of Tourism Diversity Matters.
To-do: Go beyond the obvious groups and include the universe of people who could benefit from your content. From Visit Mesa's autism-friendly moves to Marriott and Google Experience Institute's NEU Project to make meetings more accessible for neurodiverse audiences, it is time to plan ahead to welcome everyone to the party.
7. Regenerative Roots
Sustainability has been woven into both diversity and CSR because the world has reached a point where taking care of the earth is central to everything worth doing and can't be separated from equity. Devastating climate change fall out could be the next global disruptor. After a setback for a period of individually boxing everything in case ham sandwiches could spread viruses, all packaging—and food waste for that matter—is coming under scrutiny.
To-do: Start with net-zero as a goal embedded from the beginning with site selection, format and vendor decisions. Our October "Pathways to Clarity Survey" conducted with IMEX Group found that while two-thirds of respondents said sustainability was a priority in planning events, few could point to budget items that reflected that commitment. Luckily building a sustainable future is a team effort since sourcing is one of the first decisions about where to meet coming at the beginning of any planning effort. Eric Wallinger is director of sustainability at MeetGreen suggests asking: "Where are we meeting?" "How are we getting there?" and "What we are eating and sourcing?"
6. Budget Spirals
Supply chain issues that turned finding toilet paper into a suburban safari adventure at the beginning of the pandemic are contributing to skyrocketing costs for everything from hotel rooms (up 38%) to chicken wings (up more than 50%) and bus drivers—when they are available.
To-do: Leo Events Principal Kevin Brewer suggests taking precautionary moves, increasing contingencies to accommodate uncertainty and having hard decisions about priorities and timelines.
5. Protocol Fees
Negotiating contracts has become even more challenging as groups are asking for pandemic clauses that will call the whole thing off if there is a variant surge or non-standard staffing levels and hotels are charging fees for increased operational costs. With still sky-high transient demand, it is a sellers' market with limited wiggle room in uncertain times according to hotel attorney Lisa Devlin.
To-do: Build in flexibility dates with benchmarks six or nine months out to review, and release to accommodate uncertain demand. The more you can communicate your priorities and understand the venue's needs, the easier it will be to find common ground.
4. Quiet Recommitting
Yes, we all experienced a major reshuffling as event profs found new ways to deliver value after the pandemic knocked down the hospitality house of cards, but now people are settling in and putting their new skills to work to created event magic.
To-do: Consider employing what keynote Dick Finnegan calls the "Stay Interview" to have meaningful conversations with direct reports about what they are looking forward to and how you can make their experience better so they can better serve others.
3. Adventures in Travel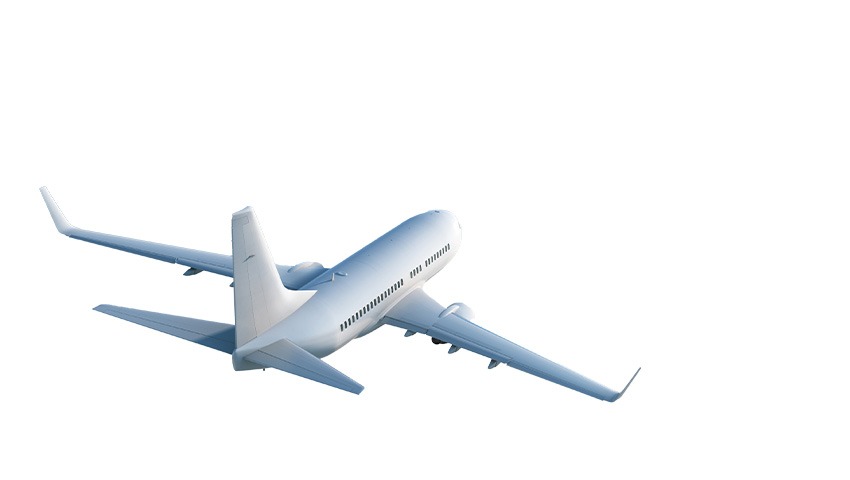 After a string of high-profile spikes in airline cancellations and delays due to pilot shortages and extreme weather, association and government leaders are calling for a return to customer service at the gate. Geoff Freeman, president and CEO of the U.S. Travel Association framed the challenge for meeting profs: "We simply can't grow if we provide the traveler with a reason to stay home."
To-do: Suggest to attendees that they check-in early for their flights, put tracking tags in their luggage and bring patience as a carry-on. The industry has made an effort to right-size flight offerings to fit capacity and the fact that we can fly through the air in a metal tube and be across the country in a matter of hours is still a modern wonder.
2. Collateral Damage
Travel and event-sourcing boycotts/cancelations as a tool to make a cultural statement is growing to include bans based on state laws about gun control, women's reproductive rights and the ability to "say gay." California has a prohibition on state-funded travel to places with what it describes as "discriminatory laws" that now cover 23 states. Weaponization of travel is turning meeting professionals—and their contracts—into collateral damage.
To-do: Don Welsh, president and CEO of Destinations International, advocates for showing up and getting involved rather than staying away. "Not going to a location for a political reason is dangerous, ineffective and counterproductive," Welsh said. "It goes against the basic logic of tourism as a powerful way to break down barriers by introducing people and points of view." He suggests connecting with people in the area to humanize the issue if the larger policy doesn't align with the group's values.
1. Emotional Fitness
The health of our mental state and that of our teams and attendees has become a priority. From the peacefulness of the Be Well Lounge at IMEX to Janice Cardinale's Event Minds Matter group, creating spaces for focusing on mental wellbeing is now part of the job for ourselves and those around us.
To-do: Check in with yourself and your coworkers. Be open about how you feel about the change we have lived through in the last year and listen to how they are feeling. Authenticity is the core of connection according to researcher Brene Brown as she has shared with 58.350787 million viewers on her blockbuster TED Talk. This is your chance to shine like the leader you are by showing a better way forward. You've got this!
This article appears in the December 2022 issue. You can subscribe to the magazine here.