When news came out about a celebrity buying property in the Metaverse, it would make sense if your first reaction was "How?" Whether it's a money grab or the genuine beginnings of a new type of internet, there seems to be some appeal to buying and investing in property in the Metaverse and web3, details of which aren't straightforward.
Another question is, "What does this mean for corporate event planning?"—if it means anything at all. There's a company that believes it means something now and will mean even more in the future.
Metaverse Hospitality (MH), based in Tampa, Florida, is the creator of the first hotels in the Metaverse and on June 28 will release its first NFTs—non-fungible tokens (more on that later)—which will act as valued assets in the Metaverse and "will provide utility, tangible awards and perks in the real world."
MH's CEO Tommy Farr has been in hospitality and F&B for 14 years, starting at St. Regis Atlanta, and entered the digital side of things in 2017 when he got into Ethereum (or ETH [pronounced "eeth"]).
"Blockchain was what engaged me in the crypto world. I was never a huge believer in Bitcoin," he says. Farr saw the potential of ETH, that went beyond what Bitcoin was capable of at the time. "I saw everything from what the future of NFTs could be to using ETH to buy and sell anything you want within the digital world, which you couldn't do with Bitcoin."
The Bitcoin craze at the end of 2017—when Bitcoin rose quickly from $1,000 to $19,345 just that year, resulting in many corporations trying to create their own cryptocurrencies in the hopes they'd win big—caused Farr to bow out of crypto entirely for a bit ("I didn't do too well with that."), after which he stepped back into the hospitality world, but this time in a different way, consulting with hotels around the globe, helping and teaching them about creating a digital presence in the Metaverse, which he does now in part with the creating digital hotels. When NFTs began booming in 2021, he stepped back in.
Now, What Are NFTs?
Unless you've been actively avoiding it, you've probably heard the term "NFT." NFTs serve as a license to access or own goods or services in real life or in the Metaverse, each transaction of which is then recorded on a digital ledger called a blockchain. Although the most-known form of the NFT are art pieces, Farr says MH will sell NFTs that have real-world utility.
Read More: Virtual Meetings Are Missing These Two Things, Meta Is Working on a Fix
When MH's NFTs release on June 28, each property will have two tiers, for residents and guests, that people will be able to "mint"—the process of creating an NFT on the blockchain and becoming its first owner—at .077 ETH (~$88USD, as of June 21). And when you mint an NFT, you have no control over which tier you get. "It's sort of a gamble," Farr says, "you never know what you're going to get."
Resident NFTs, only 78 of the total 7,878 NFTs, will offer amenities such as a dedicated guest room at the one of the three hotels, a virtual concierge, complimentary event and conference hosting capabilities, as well as real-world amenities, like gym memberships, spa days and access to streaming services like Netflix and NFL Redzone. Farr says gym memberships will be personalized through the NFT holder no matter their location; he added that MH "has a few corporate [gym] partnerships in line for discounts."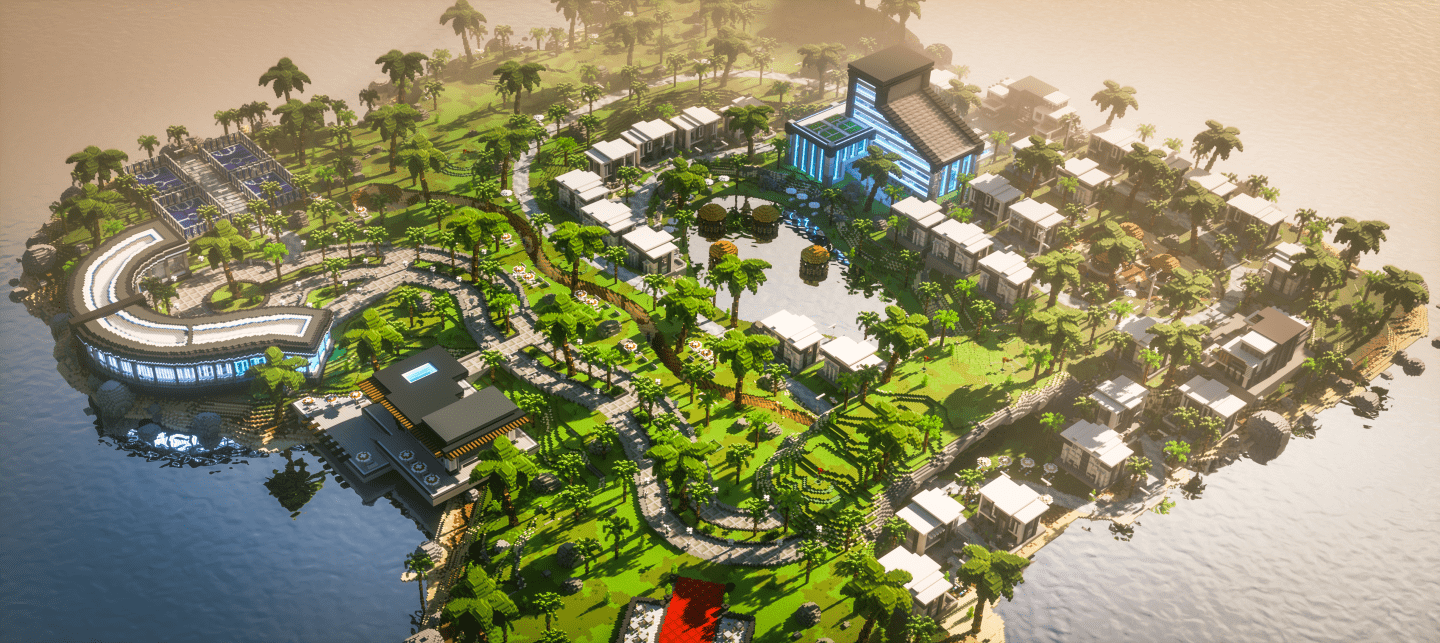 Guest NFTs will offer giveaways for hotel stays, flights, "personal and household subscriptions," and more. "The longer guests hold or 'stake' their NFTs, the higher they move within the loyalty program, which will deliver more benefits," the press release reads. Guests who hold their NFT for one year receive gold status
MH is releasing its first set of physical NFTs at the fourth annual NFT.NYC event, which began yesterday, June 20, and ends June 23—and it's also a sponsor of—in the form of rings, as opposed to digital key cards, it's most common form. "We want to offer those rings in the metaverse, as well," he says. "It's a wearable, digital fashion and wearables are a thing already, some are selling for crazy amounts."
And in the Metaverse, your avatar will have to be wearing the ring to have access to its room, he adds. Farr wants these same NFT holders to have input in the building of the hotels, which are set to open in between six months to a year.
What Does This Mean for You?
MH claims to offer B2C and B2B operations that will help people and businesses use the Metaverse to their advantage. In 2021, MH acquired digital land across two Metaverses—which act as different "worlds" within the Metaverse—Sandbox Metaverse and NFT Worlds, the former not yet open to the public. Farr says it's expected to open this summer, but with the recent downturn of the crypto market, he isn't certain.
Read More: Mark Zuckerberg Weighs in on Future of Virtual Reality Tourism
Within these two worlds, MH has created its Genesis Collection, which consists of three properties: the business-oriented NFT House; the party-centric Hotel Euphoria, which features smaller meeting spaces; and Wrlds Resort and Spa, which is said to be a destination-style resort that offers golf, tennis, a dive center and conference facilities. Farr says he believes conferences are a couple years out before it becomes mainstream.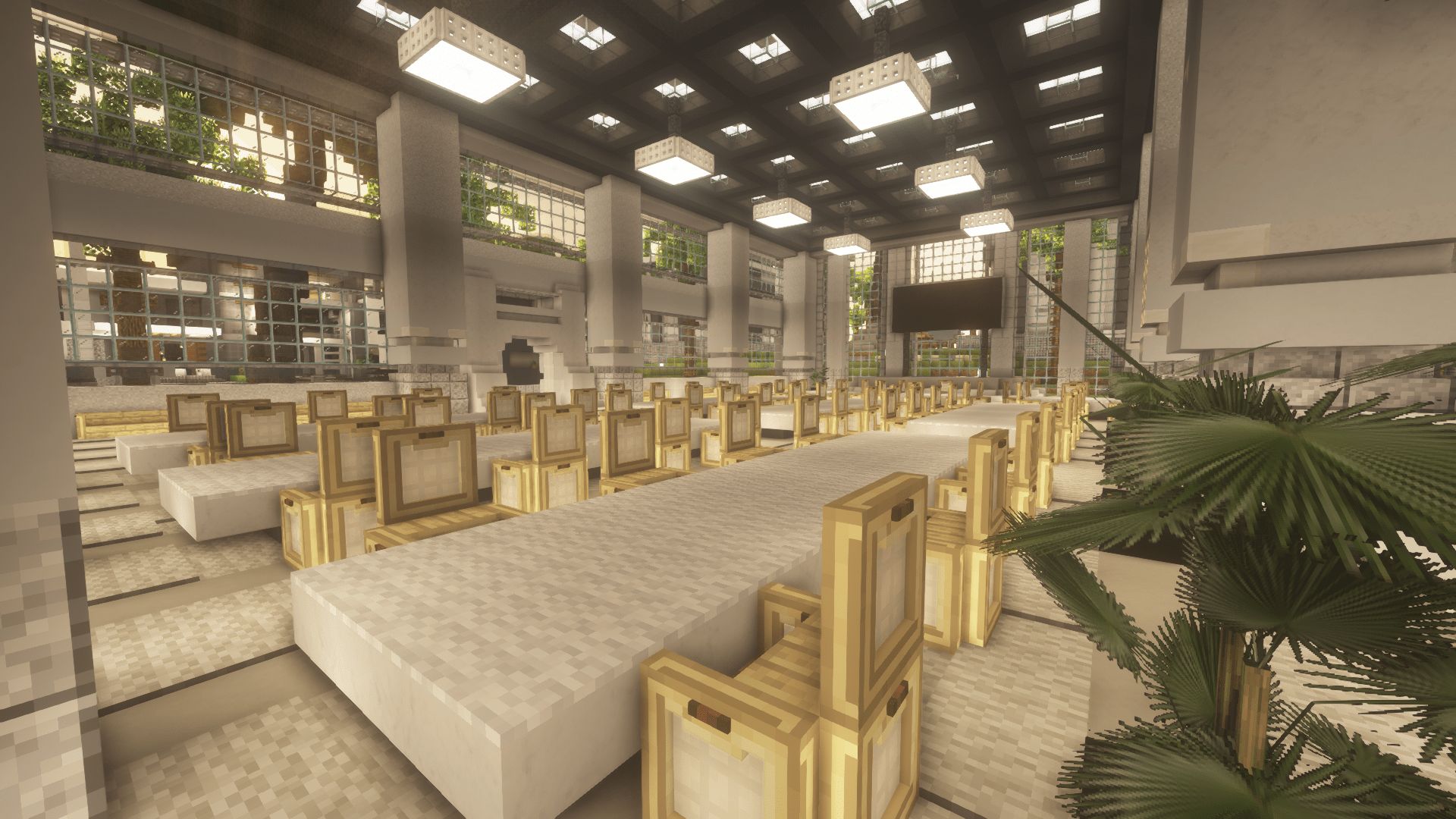 The aspect of cost is one that Farr sees as an appeal to planners. "Everything from conferences that are destination-based, bringing companies to Hawaii or the Caribbean for business trips, which is a crazy cost," Farr says. "We don't offer that same experience but it's a place to get everyone easily, quickly and lot cheaper."
With companies having no headquarters and being 100% remote already, Farr says he sees companies completely moving to the Metaverse. "There are companies that don't have a homebase. It's important to have a homebase, you want a place where you can go to work every day and see your coworkers," he says. "It's important to interact with people…I think it's beneficial for companies to have it for mental health reasons, as well."
Once the properties open, he says, it'll be set up similarly to a physical opening, with an event coordinator and an event set up. "All of that is going to be needed digitally, as well, to cater to our clients.".
MH also works with hotels to create their presence in the Metaverse, "but also serves to bridge the gap between hoteliers that are still struggling to understand the new space and the evolving tech of web3 (blockchain technology)," the release reads. "MH has the ability to onboard a property within the Metaverse while also consulting on what options and operations would best fit the digital presence of the physical location." MH has worked with St. Regis Atlanta, Four Seasons Oahu, The Ritz-Carlton Central Park, Waldorf Astoria Cabo and more to help create their digital existence.
When asked what he thinks about those skeptical about the whole thing—NFTs, crypto and the Metaverse—Farr says, "It's reasonable to be skeptical because there are a lot of bad actors out there." But he believes the ones that are and will continue to hold up are the ones that offer actual utility, engage their community and have a great team behind it.
"Our grandparents hated the internet, now they're all on iPads," he adds. "Our parents hated social media, now they're all of Facebook. Why do you think it's going to be any different with web3? It's just another pattern."
Farr says MH has nine more lands ready for properties—one on Loop Pod, Space Pod and The Other Side; and two on Pocket Dimension, Netvrk and BYOLand—that are ready to go but have yet to be built on.
"Once we're ready to build on those, and have the community ready to give their input on how and what we should build on this land, we're ready to go."