F&B is digging deeper to serve up options for a limited palate
When meeting planner Tracy Stuckrath got diagnosed with food allergies 19 years ago, she had an epiphany—on a plate.
"As a planner, I realized that I could not eat at my own events," she says. "I started my business 12 years ago to educate our industry and to provide information on food issues like allergies, celiac disease and other dietary needs."
Stuckrath created Thrive! Meetings and Events to fill a hunger that is increasingly being met by what some call "accommodation cuisine," food that meets specific needs whether dietary, medical, religious or lifestyle.
"Education for dietary needs is not there," says Stuckrath, "Not in front of the house or in back of the house."
"We're at a meeting and we're there to build relationships, land deals, network and learn. And then we're left out. We are left hungry at the table because something was not presented to us as we requested. We lost out and we may lose our deal because at a critical moment, we had to leave the table."
Stuckrath says that food and beverage accommodation dead zones "impacts everyone at the table. Yes, everyone go ahead and eat but the majority of times, we're getting our meals when everyone else is done."
The reality is ironic, really. "Food is our number one expenditure but it's the thing that we spend the least amount of time on," she says.
"Why don't we focus on it? We need to be using food and beverage to enhance the dining experience so that we're not leaving someone out of the equation. We should design our menus so that there's equity in the menu," she advocated.
"We're at a meeting and we're there to build relationships, land deals, network and learn. And then we're left out. We are left hungry at the table because something was not presented to us as we requested. We lost out and we may lose our deal because at a critical moment, we had to leave the table."
– Tracy Stuckrath
Better than Standard
Chefs, and food and beverage managers at hotels across the nation are increasingly aware of the need to accommodate a diverse range of needs in a more equitable way: specifically on issues like gluten-free foods, vegan menus, dairy-free options and kosher and halal offerings.
At New York Hilton Midtown, a landmark property that made an indelible mark on food and beverage by becoming one of the first large hotels to end traditional room service, director of culinary, Peter Betz says that the arc of culinary change to accommodation cuisine has been building "over several years."
"Years ago, you would have a ballroom dinner, or a buffet and a couple of people asked for specials. Now it's part of the planning process. I'm involved in creating vegan, kosher, gluten free, dairy free menus designed right from the beginning. Almost all our events have a gluten free or a vegan dish as part of the planned menu."
He continued. "It's also our goal to make sure those dishes are every bit as flavorful and enticing as the others," Betz says.
Read More: Essential F&B: Let Them Eat (Gluten-free) Cake
"We had a ballroom event the other night where we ended up selling more of the vegan option because people saw it coming out and they wanted to taste it. We had 150 dishes go out the door."
Betz also points out that for companies who have overall sustainability goals, vegan food options fill another purpose: ticking sustainable boxes for corporate responsibility.
"Five to 10 percent of our events are taken up by vegan and gluten free meals," he says. "It's part of our everyday demand and it's increased tenfold."
Betz explains that for allergy-free meals, "we use a kitchen that has no cross contamination. We have that equipment set aside on a regular basis as part of our planning and an allergen free menu is not more expensive than a regular one."
For dairy free options, Betz leans on Mediterranean models with olive oils substituting for butter. "It's a different kind of mindset," he says. "You're talking about whole pressed olive oils, and it can be just as flavorful. You're designing a recipe that works well without butter and creme. I try to do the recipe from the ground up with things like grains, nuts and nut butters, oat milk also with an emphasis on Asian flavors as those tend to be dairy-free."
Vegetable-Forward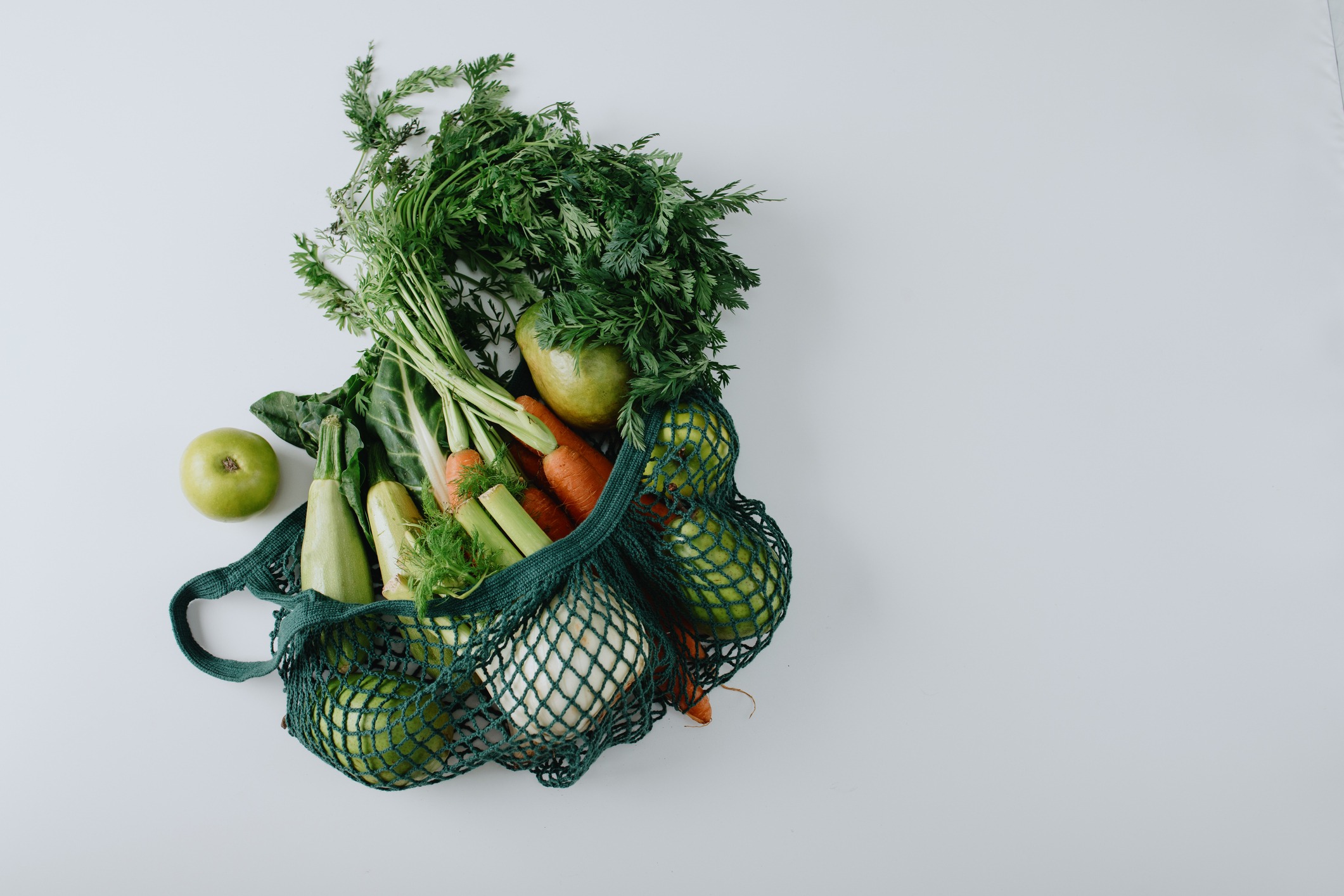 Chef Aaron Allen at Ohio's just opened Hotel Versailles agrees that accommodation cuisine "comes with the territory," but says that his most challenging type of "accommodation" is dairy-free.
"Butter is such a magical ingredient," he says. "Such an incredible element. Many purees and sauces are finished with butter. Avoiding dairy can be punishing, but there are ways to find your way around it. One substitute, for instance, is a cashew creme. You have to find a fat source that rends some form of taste."
He says that requests for dairy-free menu options for meetings groups are not overwhelming, but "it's more common than ever."
"Vegetable-forward is my favorite restriction to cook for," says Allen.
"I am so used to cooking for accommodations, so it's no hindrance to me. I don't want anyone feeling shunned or like they are having a subpar meal."
Allen says that he was "very inspired by the restaurant Aubergine in the '80s which for a time took all animal proteins off the menu. It was a big deal because they retained the Michelin stars."
The chef says that that the wide varieties of farm-to-table options for vegetable dishes in rural Ohio make vegetable-forward menu options a joy rather than a chore for him to create.
"I see that as the way restaurant food is going anyway," he says.
Religious Accommodations
At the Daxton Hotel in Birmingham, Michigan (traditionally meat country in its proximity to Chicago) Executive Chef Rece Hogerheide and Madam Restaurant General Manager Rebecca Dybowski say, "the majority of our menus have pre-built-in options for accommodations."
The area the hotel is located in has a large concentration of people with religious restrictions both halal and kosher.
"The aspect we concentrate a lot on is staff education," says Hogerheide. "And we work a lot with local vendors to secure whole foods. It's a lot easier to avoid allergens with whole foods. We're focused on high-end luxury, quality food to all our customers in banquet and we do everything from scratch."
"I work with 28 different farms, which gives us an opportunity to work with a wide variety of vegetables and fruits and gives us the ability to make vegetable-forward meals exciting," says the chef.
Dybowski says, "From a front of house perspective, I would say it is important to discuss label details openly with clients. Whether that is to ensure them basic allergies or dietary restrictions will be noted or to simply ask their preference in the matter."
Read More: How to Accommodate Dietary Restrictions
With plated meals, it becomes a bit trickier to incorporate on an actual menu, but again something that should be discussed. "General food knowledge and ongoing training of all dishes is imperative for meeting planners so they can confidently speak to any special requests without a Chef being present," he said.
With food trends and sustainability studies pointing more frequently to a vegetable-forward diet with less reliance on dairy, meat and wheat and with more options for those with food allergies, it would seem that Stuckrath's dilemma of being at a meeting and finding herself without an edible meal is becoming less common.
Plan for the Minority
However, she still feels there is room for improvement and work to be done.
"I want it to be the norm that we are designing menus that meet the needs of many," she says. "When you plan for the minority, you feed the majority."
5 Tips for Accommodation Cuisine
Food is an essential part of life—and events, says Tracy Stuckrath, founder of Thrive Meetings.com. "The food choices we make are fundamental to the individual health of our attendees as well the success of catered events. We also have a duty of care to provide a table at which ALL participants feel welcome and can enjoy a meal, no matter their accessibility, religion, cultural background, food allergy, medical need, or preference," she says. Following are five tips to reduce risk for participants and companies alike and ensure everyone has a seat at the table.
Ask and Be Specific
Ask attendees—all stakeholders—if they have any dietary needs. When requesting information within registration, using check boxes for specific needs—vegan, vegetarian, kosher, halal, gluten-free, diabetic, food allergies (list the top 9)—helps attendees communicate clearly, reduces assumptions, decreases the potential for error and saves time trying to decipher.
Also, have your catering partners outline their abilities, current capabilities and menus that accommodate for specific dietary needs. With staffing being a premium right now, not asking could harm or potentially kill someone.
Verify and Confirm
Document personalized meals on all BEOs, along with the serving and labeling procedures for each meal function. Verify and confirm details on dietary needs with attendees, e.g. is your allergen triggered by touch, consumption and/or airborne. Frequent, clear and consistent communication between all stakeholders is key. Confirm requirements and ingredients again at site visits, tastings and pre-con and daily meetings. Share serving procedures and meals with attendees. Ensure servers are aware of meals and procedures and are trained.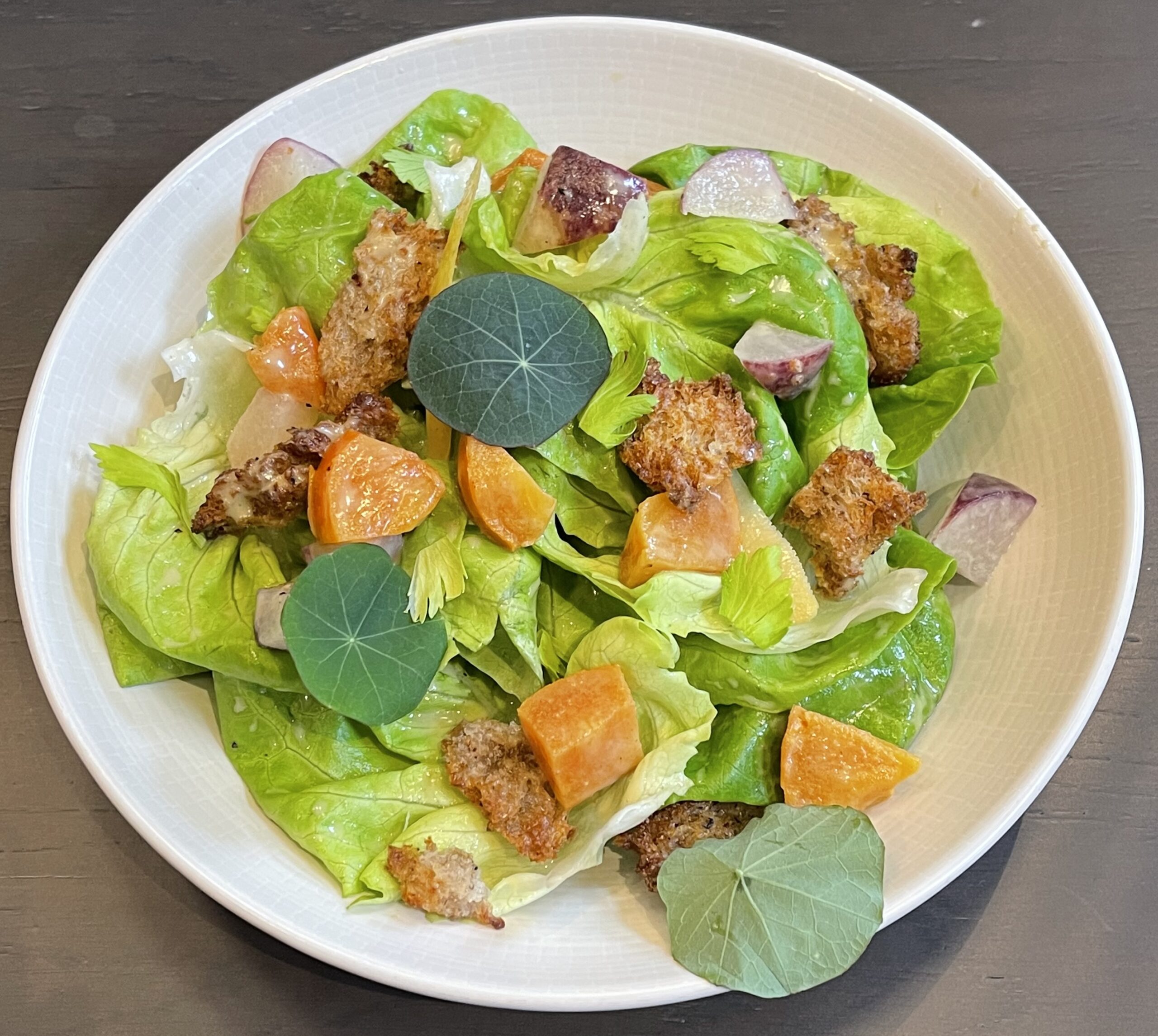 Advance Planning
Leaving menu planning to the end results in higher spend, hungry attendees and/or excluded and lower satisfaction scores. Work with chefs on menus as soon as possible (60+ days) to develop meals that incorporate dietary needs into the overall menu design, reducing the number of personalized plates required to serve, source local vendors and stay within budget.
Share, Ticket, Label
Provide meal tickets for attendees who need personalized meals and make sure the serving staff knows about the tickets. Share labeled menus in advance and on event apps. Label all buffets with clear ingredient and dietary need identification. Label food for the top 8-14 allergens and those attendees identify, and indicate preferences (vegan, vegetarian, gluten-free).
Follow-up
Ensuring the success of current and future events and preserving customer satisfaction requires following-up with all stakeholders to verify their needs were met and they are satisfied. After each food function, ask catering vendors how many meals were served and if others were requested during service.
Own the Responsibility
It's critical to ensure food and beverage are safe—not harmful to attendee health or unfit to consume. Whether an organizer, planner, venue, chef or server, each has a duty of care to provide a safe dining experience. Outline duties and services in all vendor contracts. Encourage guests to disclose their needs in advance so the safest and most equitable options can be provided for them.
This article appears in the May 2022 issue.