Even if you know Orlando is open for business, would you go? Or, more to the point for the folks at Visit Orlando, would you plan your return to in-person meetings there?
To convince planners that Orlando is taking "trailblazing steps" to safeguard meetings-goers was the challenge, and Mike Waterman, chief sales officer for Visit Orlando, says it was met during a virtual FAM that took place over three days last week.
More than 600 planners logged into the Zoom gathering from as far away as Canada, Brazil, Costa Rica, India, Japan, Monaco, Peru and the United Kingdom, Waterman says. They watched presentations and video from 26 venues, ranging from Orange County Convention Center and Orlando International Airport (MCO) to a panoply of hotels and resorts.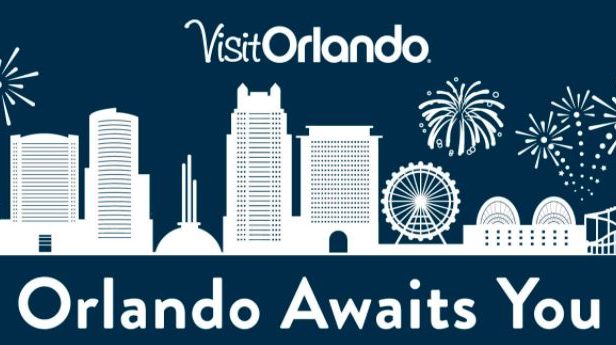 "We have successfully hosted live meetings in our hotels and resorts as well as our attractions," Waterman says. "We've shown that we can have safe, productive meetings." Florida currently has no restrictions on meeting sizes, nor does Orange County, which includes Orlando. But Waterman notes that "most hotels and parks have their own"—typically, 35 to 50 percent of space capacity.
In addition, Visit Orlando was eager to underscore that the convention center, airport and many hotels are GBAC Star-certified in safety and hygiene. And that the DMO has partnered with Orlando Health to offer complimentary consultation to planners from a "medical concierge."
Each of the three days offered a half day of content, with breaks made fun by the team-building company Play With a Purpose that included virtual game shows that incorporated fam trivia, as well as '80s and '90s music, movie and theme park trivia. Participants were able to join via a QR code on their phones or via a weblink.
No FAM is complete without swag, and giveaway prizes provided by participating Visit Orlando members included gift baskets and complimentary hotel stays, spa treatments, golf, dinners, attraction passes and airline tickets.
Waterman says about a third of the agenda was prerecorded, and chief among the lessons learned by the experience is to get even more in the can beforehand. "That way we have it already done, and we can just roll with it," he says.
Overall, he judges the FAM "an overwhelming success." And if the feedback from Lyn Podolski, senior buyer for Meetings & Incentives Worldwide, is any indication, he's right. "I thought the way it was done was great," she says.  "Having the interactive games in between really kept things fun and interacting. The team did a great job with keeping everything on time; some days were even shorter than listed on the agenda."