But, as always, big-time fun is nearby
Editor's Note: We have updated plans for Orange County Convention Center to reflect a change in the timeline for expansion.
With bated breath and fingers crossed, Orlando and nearby Kissimmee have taken the first baby steps across the meetings threshold again. Last month, the region reopened—albeit in carefully measured steps—to the meetings market.
Despite new spikes in coronavirus cases in July in parts of Florida, Greater Orlando's case numbers have remained small, and its welcome mat was still out, as of press time.
This area of 2.2 million people packs a punch way above its demographic weight, because, of course, it has the greatest theme parks on Earth…and accordingly, some of the greatest meeting sites and experiences. Many of those 2.2 million people earn their livings serving the 75 million visitors who come annually.
There's guarded optimism. Central Florida residents generally agree it's time to try to get back to business.
"We are preparing for a recovery," says George Aguel, president and CEO for Visit Orlando. "And our industry is working hard to support planners and their conventions. We're coming together with the sharpest possible focus on keeping our visitors safe."
Orlando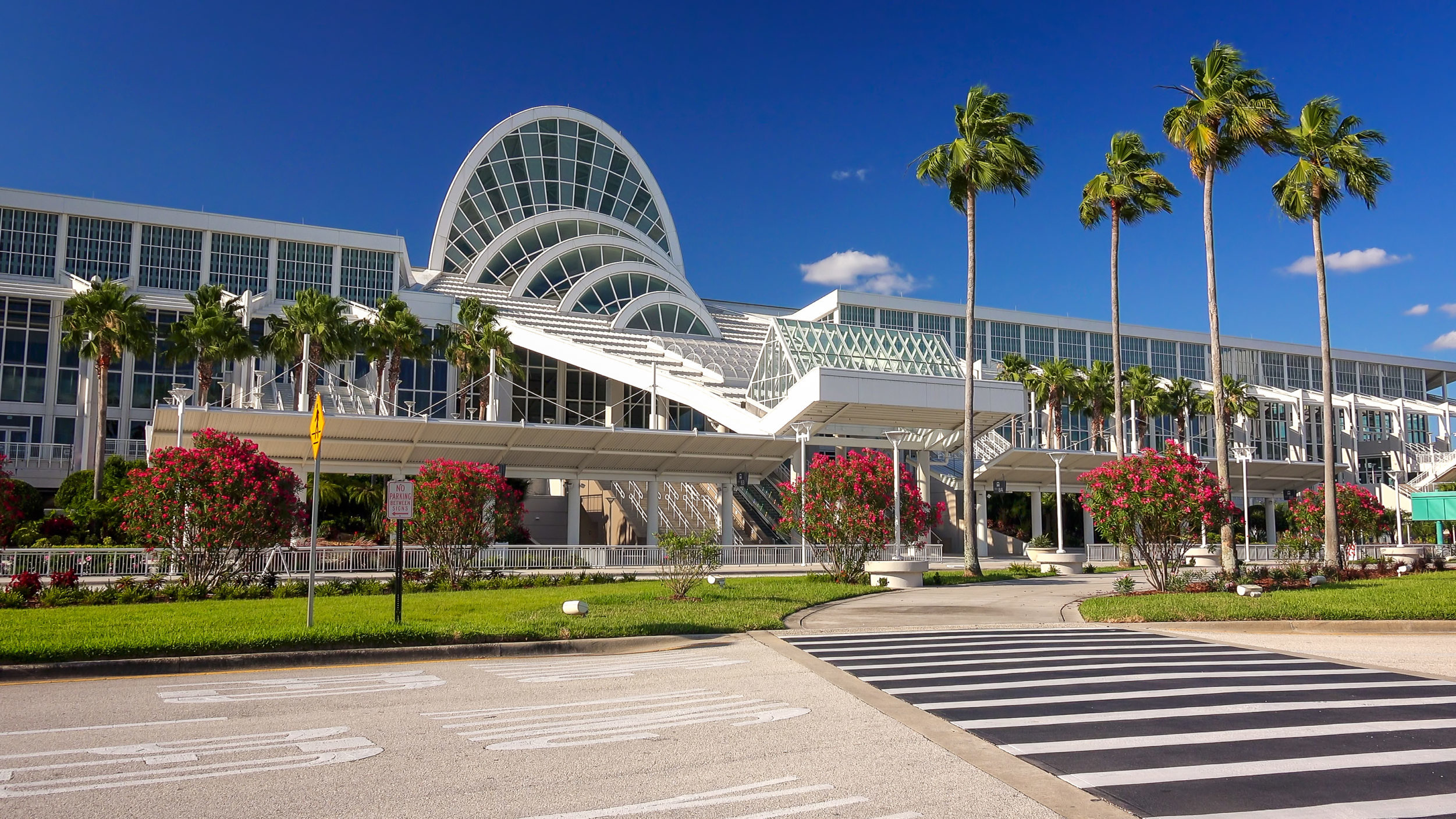 Orange County Convention Center (OCCC) is second largest in the United States, with 7 million sq. ft. stretching over several city blocks. It typically hosts an average of 200 events, attracting more than 1.5 million attendees and generating a $3 billion economic impact for the local economy. Right now, safety is the center's prime focus.
It has won GBAC STAR accreditation, third-party validation of rigorous sanitation protocols. In addition, it is collaborating with Orlando Health—a network of area hospitals—for a 24/7 medical concierge program, customized medical plan guidance, planner access to a medical expert, access to PPE for attendees, medical advisory services to an event's host hotels and transportation vendors and medically certified communication materials.
The coronavirus-related dive in meetings severely impacting Orange County's 6 percent hotel-tax revenue, and on Aug. 31, officials announced that a planned $605 million expansion of the convention center will be postponed "upon the recovery of TDT (transient tax) revenues in Orange County."
International Association of Amusement Parks & Attractions (IAAPA), with 6,000 members worldwide, is headquartered in Orlando. But that's not why it has met at the convention center for all but three of the past 15 years, nor why it will until 2030.
"The convention center is a tremendous partner," says Susan Storey, IAAPA director of global communications. "We build an actual amusement park at our show, right inside the center, with rides, F&B, ropes courses, large inflatables, video games, bowling…. Not too many convention centers can do that, let alone handle a show with up to 40,000 attendees from over a hundred countries."
The show will take place Nov. 16-20, and attendees will stay in 24 different hotels.
"We don't keep bringing our members back to Orlando because we're headquartered there," Storey says. "We keep coming back because this is where they want to be…in a city that's the world's biggest amusement park.'"
In addition to IAAPA, groups also planning to come to the convention center this fall include National Business Aviation Association and American Dental Association's annual meeting.
It's hard to believe that nearly a half-century has elapsed since Walt Disney World, which now symbolizes this region, opened. Disney World usually attracts nearly 160 million annual visitors. It won't hit that mark this year, of course, having just re-opened in July; but the park is determined to protect everyone who walks through its gates.
"Our enhanced health and safety measures include reducing capacity," says Dr. Pam Hymel, chief medical officer for Disney Parks, "plus temperature checks before entering; increasing cleaning and disinfecting, especially in high-traffic areas; adjusting experiences to accommodate physical distancing; requiring face coverings for all guests; and empowering our guests with options like contactless payments and easy access to handwashing and hand-sanitizer locations."
Disney World is, of course, one of the greatest meeting sites on Earth, with 30 hotels and resorts, 35,969 guest rooms, and 1.45 million sq. ft. of meeting and event space. (Contrary to popular perception, however, it's not located in Orlando or Kissimmee. The parks are actually in Bay Lake and Lake Buena Vista.)
True to its ever-morphing ethic, Disney World is always adding new hotels and enhancing existing ones.
Disney's Coronado Springs Resort, largest of the six convention hotels at Walt Disney World Resort, opened Gran Destino Tower in July 2019. This 15-story tower has 545 guest rooms (bringing the resort's total to 2,416), rooftop dining, a 24-seat board room and two multipurpose rooms totaling 3,000 sq. ft. (bringing total meeting space to 228,000 sq. ft.).
Scheduled to open in Orlando this summer is JW Marriott Orlando Bonnet Creek Resort & Spa, with 516 guest rooms, 50,000 sq. ft. of meeting space, and a rooftop terrace with panoramic views of the parks. Also scheduled for a September opening is Tru by Hilton Orlando Convention Center Area, with 259 guest rooms and 2,200 sq. ft.
Last fall, Hyatt Regency Grand Cypress added 38,000 sq. ft. of meeting space, bringing its total to 90,000 sq. ft., to complement its 779 guest rooms.
Walt Disney World Swan and Dolphin Resort, with 2,270 guest rooms and 333,000 sq. ft. of meeting space, recently completed a $150 million renovation that included both lobbies, every guest room and the meeting spaces, along with new dining options and upgraded technology. The resort will also add a new property, The Cove, next year, with 349 guest rooms, 22,000 sq. ft. and a rooftop event space.
Also coming next year is Cambria Hotel Orlando International Airport, with 106 guest rooms, meeting space and upscale ambience.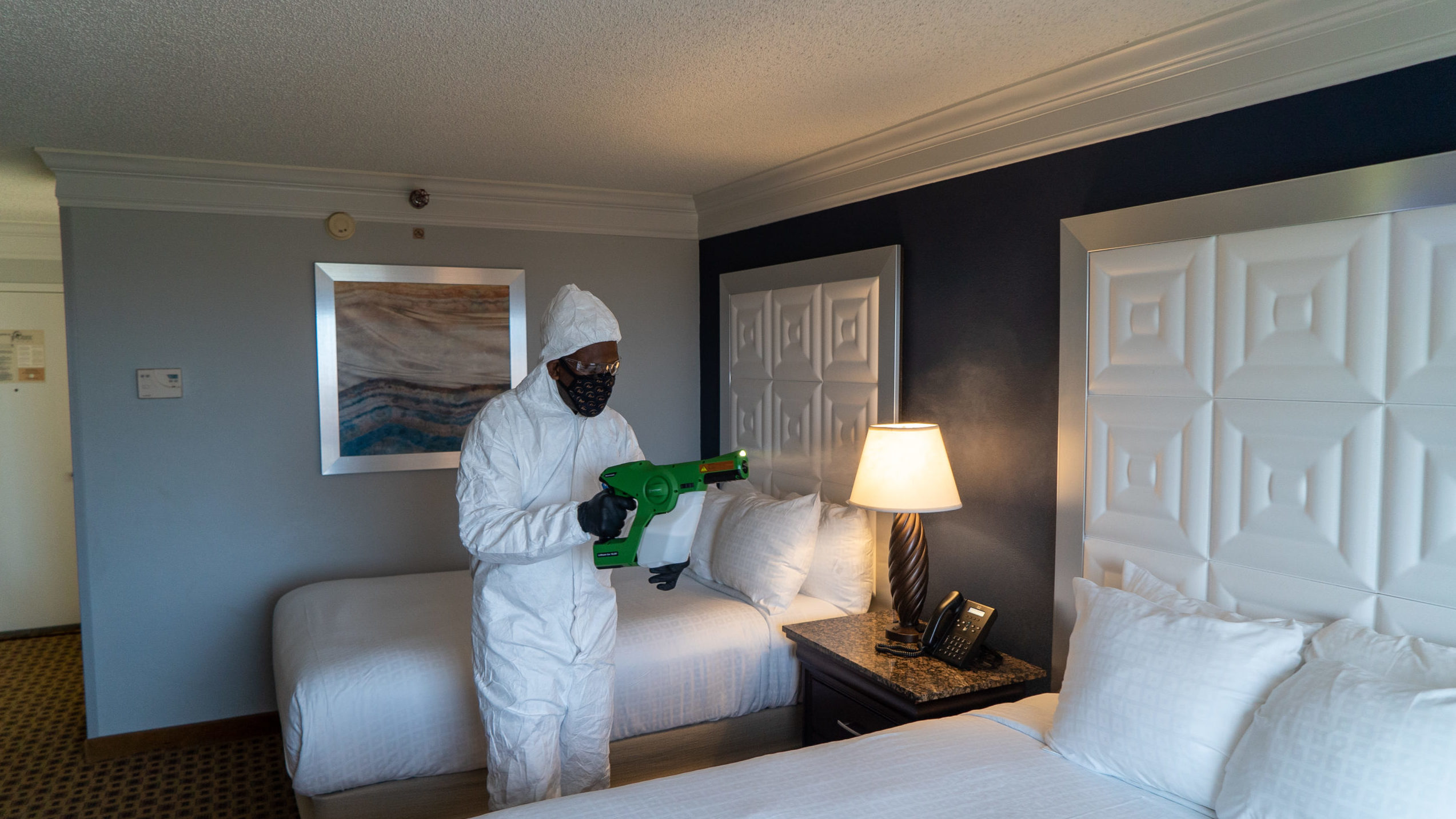 Ronni Burns is senior manager for meetings, events and incentive travel at Kissimmee-based Tupperware Brands Corporation. Every summer, she brings some 5,000 Tupperware employees from 80 countries to Greater Orlando for Annual Jubilee. Both this year's event and next year's will be staged at Rosen Shingle Creek (1,501 guest rooms, 524,000 sq. ft. of meeting space), with this year's being virtual.
"Our attendees love the fact that we meet in the home of Tupperware," Burns says. "We've occasionally tried holding the meeting elsewhere, but our people felt like it wasn't 'home.' They love the tours of the headquarters, with a museum and Mr. Tupper's first machine."
Nor does it hurt that Tupperware is in a family-friendly location.
"If you're looking for a family-friendly place where you can combine business with a vacation," Burns says, "you can't possibly do better than Orlando."
Kissimmee
Kissimmee is in Osceola County, just south of Orlando, and named for an early Seminole chieftain. It's just 25 minutes from Orlando International Airport (MCO), and only minutes, as well, from the major theme parks and attractions. The city also offers 20,000 hotel rooms, many of which are attached to excellent meeting spaces. Good dining options are abundant, and so is nature, with everything from airboat rides to zip-lining to enjoy it.
Kissimmee is also offering an attractive incentive for planners to return, "It Pays to Meet In Kissimmee." It offers up to $10,000 to organizations booking a meeting in a Kissimmee hotel.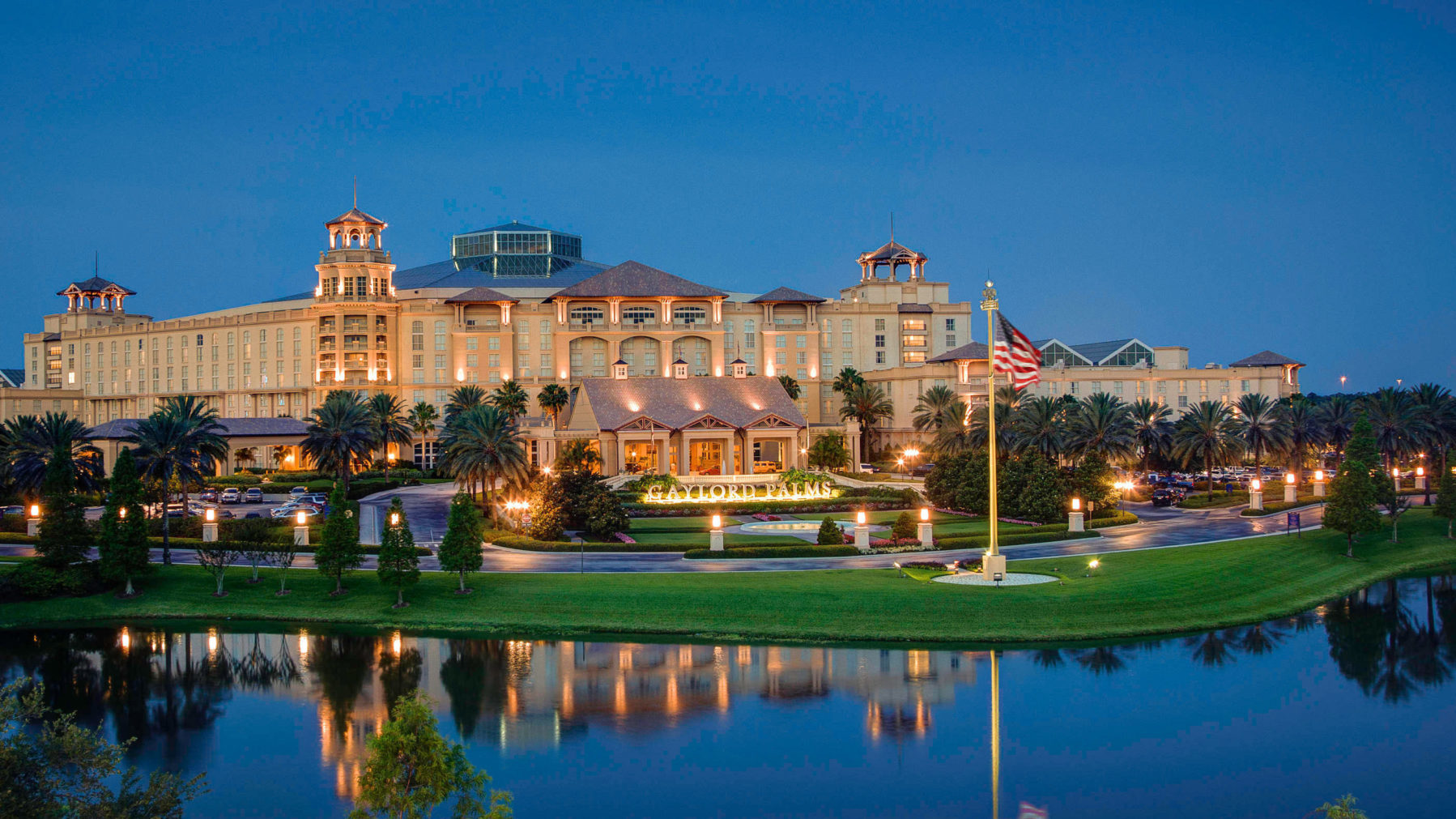 The city has over 1 million sq. ft. of meeting space from which to choose. Gaylord Palms Resort & Convention Center is the largest meeting hotel, with 1,416 guest rooms and 400,000 sq. ft., and a $158 million expansion to be completed next September will add 302 more guest rooms, 90,000 sq. ft. and a 12,000-square-foot event lawn.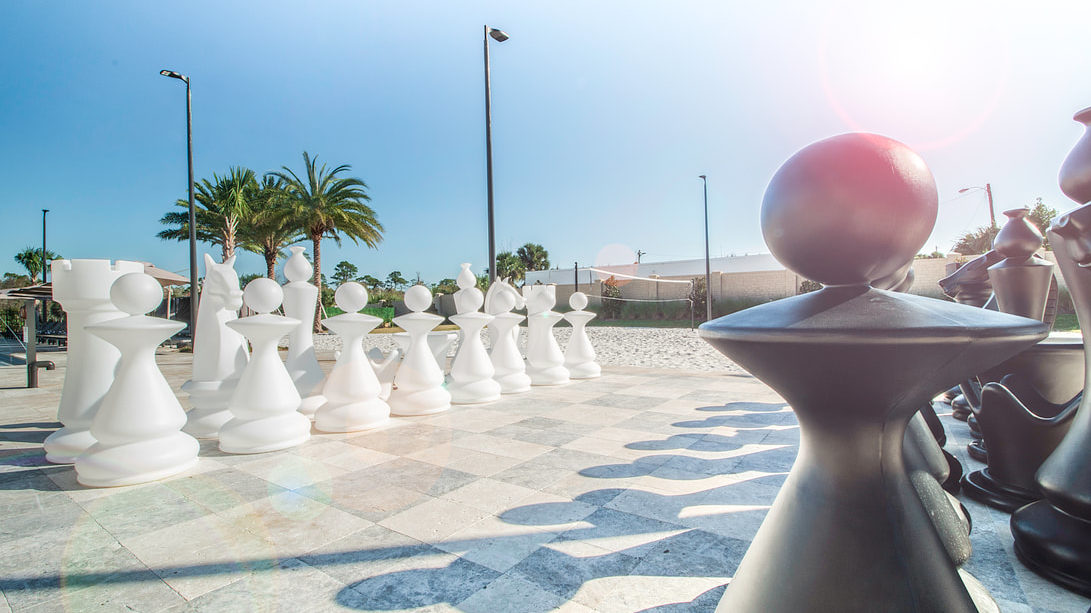 In January 2019, Kissimmee unveiled Margaritaville Resort Orlando, with 186 guest rooms, 40,000 sq. ft. of meeting space, four restaurants and lounges, a 16-acre water park, a spa and its own soft-sand beach. Last October saw the opening of Magic Village Views, part of the Wyndham Trademark Collection, with 195 guest rooms, 3,000 sq. ft., a clubhouse and restaurant.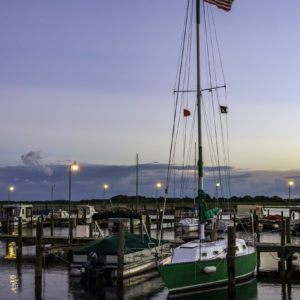 As is the case with its larger neighbor, the hospitality and meetings industries dominate the Kissimmee economy, and both the community and local businesses are pitching in to make sure it stays that way. Hotels are starting to reopen to host leisure travelers, weddings and smaller business gatherings, and some are starting to book meetings for 2021. The first meeting of any size took place June 4 at Margaritaville Resort Orlando, and both Major League Soccer and the National Basketball Association are, as of this writing, planning to stage their COVID-shortened mini-seasons there.
"Situations are changing daily," says DT Minich, president and CEO of Experience Kissimmee. "While we can't speculate if attendees will be ready to fly, we are working closely with our meetings and conventions industry partners to provide all the information they need to plan events. From our destination's point of view, with local businesses and major theme parks re-opening and operating in phases, we are cautiously optimistic about meetings and conventions occurring this fall."
Experience Kissimmee is following national, state, and local agency safety guidelines, and many hotels now have sections on their websites detailing their own guidelines for meeting safely.
Craig Rehak, vice president for global accounts for Folsom, California-based ConferenceDirect, has been bringing groups to Greater Orlando for years. Because of COVID-19, he had to cancel a trade show planned there in the spring. However, he's already rescheduled it for May 2022 at Omni Orlando Resort At ChampionsGate.
"We'll be bringing 300 business owners from all over the country for their annual trade show," Rehak says. "And there are a bunch of reasons that we keep coming back. For one thing, planners don't have to work very hard to sell Orlando/Kissimmee. And many bring their families with them and stay on after the meetings for a family vacation.
He continues: "But this region also has many world-class hotels—such as the Omni at which we'll be meeting. There's great airlift from everywhere. And I've been very impressed with the people at Experience Kissimmee. They offer a very wide range of services, and they perform them very professionally. It's a great destination. With great hotels and meeting facilities. And a great CVB. To a planner, that's golden."
The Man Who Made Orlando…Orlando
Back in 1960, Orlando had a population of about 87,000, and all of surrounding Orange County boasted only about 263,000 residents. It was a low-key place known mostly for orange groves, Southern-style plantations and cattle ranches. Nearby Kissimmee, built on citrus packing and ranching, had about 12,000 residents. Central Florida was a pleasant but very quiet place.
A few years later, in 1963, a man looking down from a twin-engine plane viewed it from a much different perspective.
That man was Walter Elias Disney. He had flown across the country with business associates to look for a location at which to build another theme park—one without what he considered the geographical limitations and sprawling, touristy atmosphere surrounding Disneyland back in California. He had been considering the Ocala area, 60-odd miles distant.
At this time, few of Disneyland's visitors were from east of the Mississippi, and Walt wanted to build something for the Atlantic seaboard, Southern and Midwestern states. So, the plane made stops in St. Louis and Niagara Falls, among other areas, and then Baltimore-Washington.
None of them particularly tickled Walt's fancy. But he was instantly taken by what he saw when they passed over Central Florida. There were verdant green meadows. Lush subtropical foliage. Low population density. Year-round good weather. Nor did it hurt that it was a place where open land was plentiful, and very inexpensive.
Suddenly, while soaring above the region, Disney looked down and saw a long, ugly slash in the landscape running north to south. To Walt, this manmade wound was beautiful. It was the Florida Turnpike, then being built through Central Florida, which would not only help tie this sprawling young state together but would also make it accessible for motorists from all over.
Walt Disney said two words: "That's it."