How can corporate social responsibility (CSR) continue to have the same impact and benefits in a socially distant world? That is the challenge meeting planners are facing in a virtual event reality. At Nifty Method Marketing & Events, we've had an opportunity to work closely with clients such as The Crayon Initiative to face that challenge head-on and explore solutions that still provide the benefits of engaged employees, customer loyalty and positive publicity.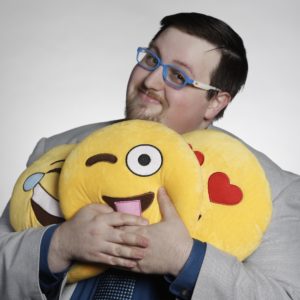 It cannot be overstated that the mental health of our employees and attendees has taken a drastic hit during the pandemic. The sense of normalcy has been widely decimated and for those who have been furloughed or lost their jobs, so goes a loss of purpose. It's important to understand that psychosocial risks and work-related stress are now major occupational health concerns. CSR that engages employees and attendees of your events is a strategic platform for health and safety management in enterprises, as well as an opportunity for psychosocial risk management.
As the pandemic rages on, budgets are being slashed. Every expense is being looked at with much more scrutiny. How loyal your attendees are to your event and your brand is imperative to that decision making process. In a Nielson survey, 56 percent of those surveyed named "a brand being known for its social value," as a top purchase driver, in addition to "a brand with community commitment," which was named by 53 percent. That tells us that in order to be an effective marketing tool, CSR initiative have to generate some type of positive publicity.
This is where social media comes into play. When we met face to face, the publicity aspect was standard. Hire a photographer or videographer, capture the CSR activity while it took place, interview some participants, write a blog post or article, and share it. Any type of virtual CSR initiative is going to require more steps and more work to have the same kind of publicity you may have achieved in the past. The greatest strategy you can possibly execute right now is user-generated content (UGC). User-generated content is exactly what it sounds like; any content that has been created or published by unpaid contributors. It is imperative that you execute a strategy that will deliver the most UGC as possible.
Social Media Hacks to Enhance CSR
Here are some simple steps you can take to nudge your attendees and stakeholders to create and publish user-generated content on social media.
1. Create a unique hashtag.
In addition to your standard event hashtag, make sure you create a hashtag that reflects the CSR initiative you're attempting to execute. Sometimes, your CSR partner may already have a hashtag they use. In the case of our client, The Crayon Initiative, the hashtag #CrayonAdvocates was created to help promote their cause to recycle used and unwanted crayons and donate them to children's hospitals throughout the United States. You can even combine your CSR partner's hashtag with your event hashtag to create a completely unique one for your event. Creating a hashtag serves two purposes. It allows your attendees to feel like they are part of a community, which is an important goal for any virtual or remote CSR activity. It also makes the UGC easily searchable post-event for internal and external marketing usage.
2. Take a group picture.
I know what you're thinking. How can we take a group picture when we're virtual? Fortunately, there are services available like snapbar, CEG interactive, OutSnapped and many others who can create customizable virtual photo booths for your events with branded overlays and backgrounds. Many of these companies can also create landing pages where attendee's submissions can be added to a virtual mosaic. Just because you can't be together physically doesn't mean you can't come together in a photo. These photos are considered user-generated content and can be utilized in future marketing campaigns. Many of these virtual photo booth platforms also make it very easy to share to social media directly from the app or website.
3. Share a call-to-action.
The best way to get people to actually post social content is to ask them. It seems simple, but many organizations expect their attendees and stakeholders to be compelled to share without ever asking them to do so. This can be done in an email, but the best way to make the ask is actually by snail mail. Create a postcard with the social handles you'd like to be tagged and the hashtags you'd like to be used in the posts. If the CSR initiative you're working with requires any type of package be sent to attendees, this is a great opportunity to include the postcard with any instructions.
4. Like and share.
If you're going to ask your attendees to create content and share it, you need to be prepared to engage with the content. Follow the hashtag and like the posts. If the content is great, share it. If you aren't going to like and share the content, then it will continue to live in a small bubble and not reach the full potential reach.
These simple actions can help to increase the amount of user-generated content created and solve the challenge of making virtual CSR initiatives more social. Ultimately, this will lead to greater return on investment including engaged stakeholders, customer loyalty and positive publicity.
Alex Plaxen is the former founder of Little Bird Told Media, and current vice president of experience strategy at Nifty Method Marketing & Events. He is actively involved in leadership roles in the meetings and events industry, currently as a Meetings Mean Business ambassador and Board Director of Meeting Professionals International Potomac Chapter. Find Alex on Twitter and Instagram @aplaxen.
If you're interested in more solutions to your CSR challenges, Nifty Method is presenting a webinar with Bryan Ware, founder and president of The Crayon Initiative titled: "The Big Picture—Colorful Solutions to your CSR Challenges."