One of the serious side effects of the wave of coronavirus (COVID-19) cases across the world was a sudden rush to learn a foreign language—or at least two words that had largely passed under many meeting professionals' radar for years: force majeure.
As news spread about socially distancing to save lives, planners and hoteliers experienced an evolving understanding of whether coronavirus could be called an "act of God," which would allow contracted meetings to be called off without liability. Most cancellations and postponements are being handled on a case-by-case basis—and with varying results—according to first-person accounts in The Smart Connection.
Yet, once the dust settles, everyone will be looking for language that will cover extreme black-swan events.
4 'Ability to Terminate' Scenarios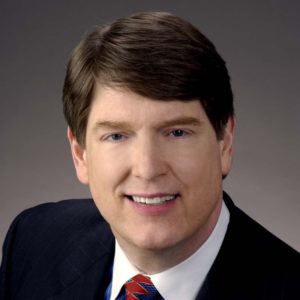 Smart Meetings asked veteran attorney John Foster, Esq., from Foster, Jensen & Gulley, for tips on crafting force majeure clauses to protect meeting planners if there's another coronavirus-type situation. He has been drafting ever-more exacting legal language for just such an occasion since 2003, when the SARS epidemic sidetracked numerous events, and says a thorough clause takes at least a page to list all potential occurrences. "You have to cover all legal aspects available," he says.
See also: 4 Contingency Planning Scenarios You Need to Prepare For Today
"Next to attrition and cancellation-performance clauses, force majeure clauses are the most contentious parts of a contract to negotiate," he says. "Don't just agree with what the hotel proposes." Both sides need to have realistic, comprehensive language that covers the realities of a post-coronavirus world.
Foster stresses the importance of covering all the bases by using language that protects the ability to terminate in the event of "impossibility of performance," "illegality of performance," "commercially impracticable performance" and "frustration of purpose" of a meeting due to a supervening occurrence (such as a global pandemic that requires most of the population to shelter in place).
Foster said the "illegality of performance" reference has become particularly important in today's coronavirus climate because of state, city and county travel bans or stay-at-home orders, making meeting illegal.
To be enforceable, "frustration of purpose" must be spelled out, i.e.: the goal of the event is to attract members from all over the world to discuss x; if something outside the party's control negatively affects the ability to perform, the party can terminate without incurring damages.
A comprehensive clause would cover all types of foreseeable, known and unknown catastrophes, including epidemics and diseases in the city of the event or in one or more cities attendees would be traveling from or through. Other possibilities: military conflict, material changes at the property, extreme weather events, earthquakes, labor disputes or any other act or occurrence creating a potentially significant risk to the health or safety of anticipated attendees—in short, anything that could affect your ability to meet.
Cancel vs. Terminate
Another key word in Foster's suggested text is "terminate," which is substantively different from "cancel." The former is due to a contingency spelled out in the contract and therefore triggers no damages. The latter could be because the CEO had a change of heart. If the property can't rebook the space after a cancellation, the company could have to pay monetary damages.