Think back to February, when the life of a meeting prof was relatively predictable. Annual meetings and incentive trips were planned years in advance on the assumption that people would be able to do courageous things like sit in a metal tube packed with lots of other people and fly for hours thigh-to-thigh to reach a destination where they would shake hands, occasionally hug, eat from the same buffet and breathe the same air in conference rooms where the chairs were linked together in a way that you had to be a magician (or conference services manager) to undo.
While a lot of those things were deemed as dangerous as free climbing half dome after March due to the pandemic, the importance of rewarding top performers so they would keep performing, did not go away. That made the job of meeting professionals more challenging as they had to belay the crevasse between the old world and the virtual one while maintaining the elevated experience.
Two Everest-level planners shared their solution to this 16,000-ft. problem.
Flexible Luxury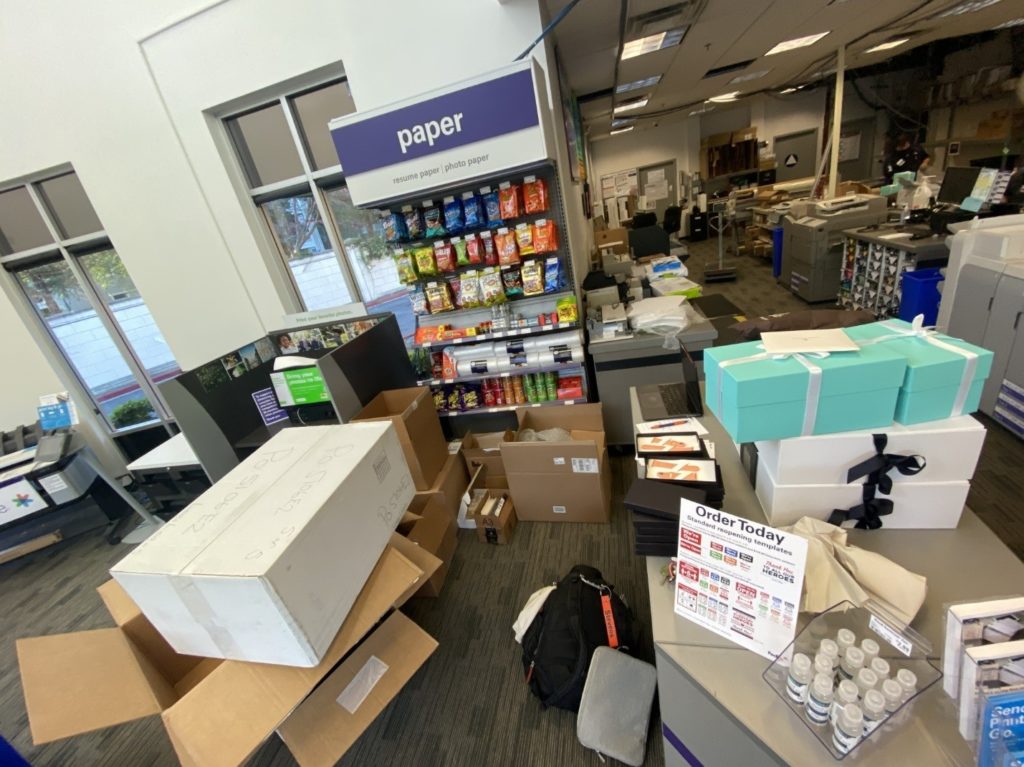 David Stevens, director, Global Events, San Francisco Bay Area-based data company Alation, adopted a wait and see approach in March about his incentive planned for the end of May. Eventually, he pushed it to the end of summer and as the days ticked off the calendar and cases continued to increase, he faced the reality that might not happen either. "Canceling was never on the table as CEO Satyen Sangani knew how hard these team members had worked, he knew how much they needed their support networks, and he wanted to make sure they received the acknowledgement and recognition they deserved. "People are digging in deep this year to keep the business moving forward. We can't ignore what they did last year and have to set ourselves up for success next year. Cancelling this would send the wrong message. So, what do we do?" Stevens asked himself.
More: Hack Your Incentives: The Meeting in Your Attendee'luxe
He turned to his partner, Jeanine Cliffe, global director with Four Seasons Hotels & Resorts, and asked her what kind of virtual programs they had done for their customers that would be memorable for a diverse group of participants.
The solution was to bookend the meeting with experiences and use those experiences to drive an innovative gifting strategy. A calendar invitation with a list of obscure ingredients was sent prior to the call to build anticipation. A box of Tiffany & Co. shakers and glasses arrived at each home the day before the event with instructions to keep it closed until the appointed time. Unboxing of each cocktail/mocktail item from the distinctive blue boxes revealed that they we were going to the Four Seasons Resort Los Cabos to make the perfect margarita. At that point, the chef took over the call and performed a cocktail/mocktail class.
After everyone had a drink in hand, the group toasted and thanked everyone for their contributions and toasted everyone. But, they kept going. Next up, they pull out the largest boxes—Four Seasons robes and slippers with their names custom embroidered. That was when the announcement was made that they would be going to Four Seasons Resort Oahu at Ko Olina for a "make your own spa scrub" class. "Watching people smear scrub across their forehead on a Zoom call was everything I could have hoped for," Stevens said.
This pure joy was followed by a Four Seasons gift certificate. "As our company is spread out and people have different comfort levels, we wanted to empower them and their support team to be able to make the decision they were most comfortable with," Stevens explained. "If they were okay with flying to a destination that is open, great. If they felt better driving to a local property and enjoying lots of room service, awesome. Or they could go shopping in the retail store and outfit their homes with all kinds of Four Seasons goodies."
VIP Bling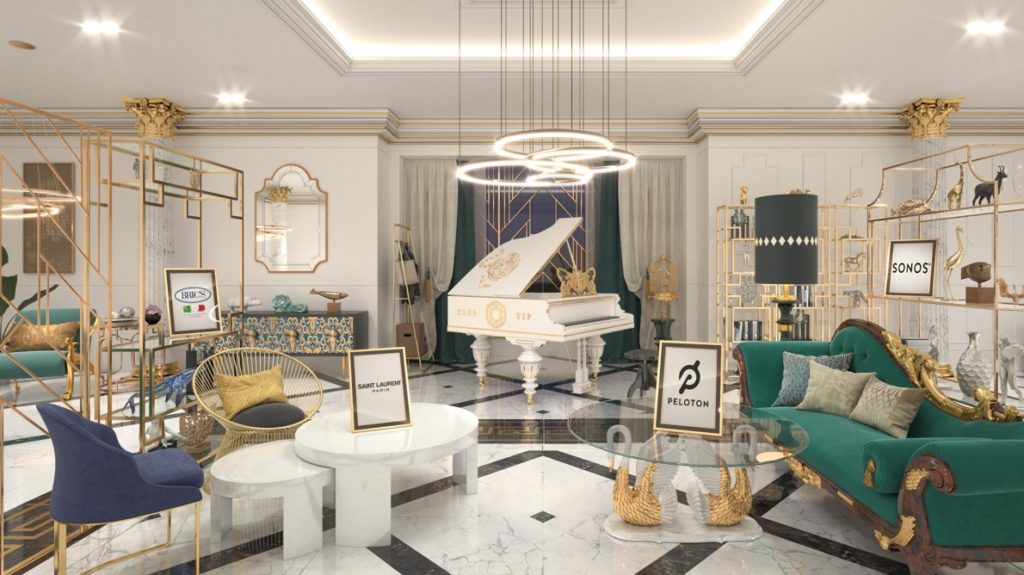 Jenn Artura, head of global events, incentives and strategic programs for Santa Clara, California-based Veritas Technologies created an upscale virtual world to deliver a bespoke experience to top performers. "I didn't want to try to create something that was like Costa Rica (the destination slated for this year's trip) that will remind them every minute that they weren't there," she said. Instead, she worked with a design team to create an interactive, opulent Art Deco lobby based on a Pinterest inspiration that acted as the gateway to a night of gifting, entertainment and fun.
Attendees were let loose to explore the lobby area and find hidden prizes and fun videos from executives hamming it up making their favorite cocktail, celebrities such as Snoop Dog congratulating them and an easy "shopping" experience that let them choose from a closet of luxury items based on their qualifying level that would be mailed to them after the program.
The custom-built platform was designed to create those serendipitous moments in the virtual environment. Attendees navigated a hallway with their mouse to zoom in on lounge chairs, a bar and a grand piano or turn 360 degrees to see the 3D environment. Upon entering, celebrity host James Corden welcomed them with a custom performance to set the tone and the agenda.
At the appointed time, a bell went off and everyone went "up the stairs" to the ballroom for the gala awards show. As guests settle into their "seats" Champaigne bottles pop, indicating that it is time for them to open the bottles sent to their home along with their trophies. After DJ Brad set the mood, Corden was back to kick off the entertainment and awards.