Sally Dewhurst (at right)
A celebrity-fueled event reimagined fundraising, Cirque-style
Editor's Note: For a fresh take on how to throw a fund-raiser that brings in millions of dollars for a serious cause and raises the bar on high-profile, event-as-performance-art, Smart Meetings sat down with Sally Dewhurst, vice president at UKNY Productions. She provided a behind-the-curtain look at an extravaganza she produces with a handful of dedicated fund-raisers, marketers and operations people—and an army of celebrity friends—each March to raise money for improving global access to safe water.
Business Goal: One Night for One Drop is a star-filled gathering imagined by Cirque du Soleil founder Guy Laliberte 10 years ago as a way to leverage his production resources to have a global impact. Dewhurst's marching orders each year are to make it more memorable than the year before—a tall order.
Solution: The 2018 performance, held inside Michael Jackson One Theatre at Mandalay Bay Resort and Casino in Las Vegas, incorporated the life and talent of singer-songwriter Jewel in a one-night-only production that featured artists from all seven MGM resident Cirque du Soleil shows donating their time and talent. This was followed by a tented outdoor reception for 2,000 with performances by CeeLo, Magic Mike Live, 30 roving performers and two celebrity DJs. Ten local restaurants donated culinary delights, and signature cocktails added an exotic flavor. The plan was to throw the typical philanthropic event on its head by leveraging what Cirque does best—stage breathtaking experiences.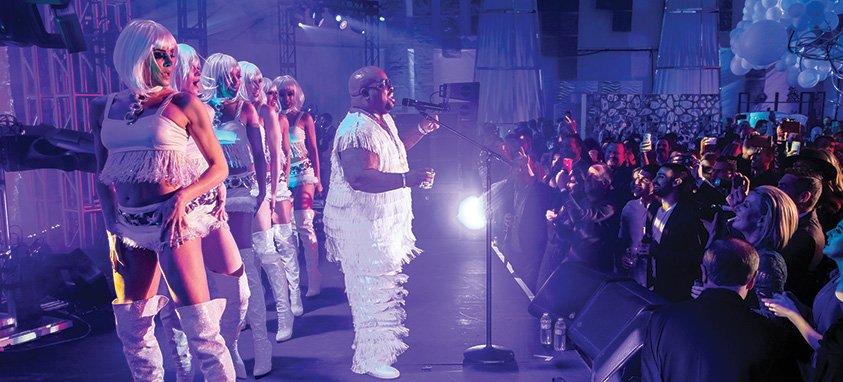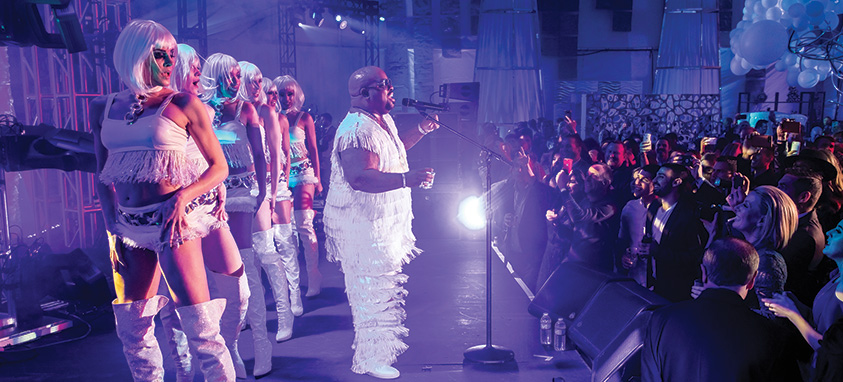 Challenge: March in Las Vegas often brings 80-degree days, but this time the temperature dropped to 45 degrees and winds kicked up to 65 mph, leaving the team debating alternatives. The decision was to go on with the show and ask for forgiveness if everything, literally, came crashing down around the stilt walkers. The team called in semi-trucks to block the wind and tied the bottom of the tent to water barrels. Hand-warmers, hot-air blowers and heat lamps reinforced the Alaska theme from the show, celebrating Jewel's northern beginnings.
Miraculously, as 2,000 people descended on the bars and food stations after the show, the wind died down and everyone was cozily finding a place on the massive dance floor.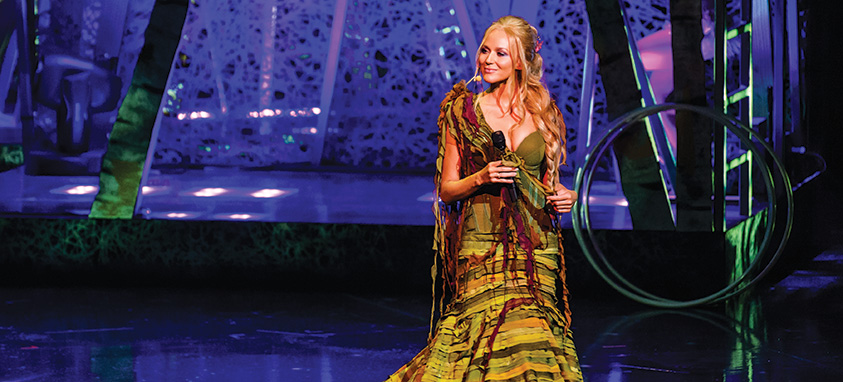 Interactive Elements: Although the performance, VIP preshow and after-party all featured celebrity performances and guests, they were not kept separate from the rest of the crowd. Stars from the show put their dancing shoes on and got out there with everyone else. The stage put the acts as close to the audience as they were to their back-up singers. Everyone was accessible, and the conversations were wide-ranging.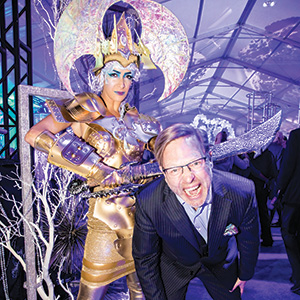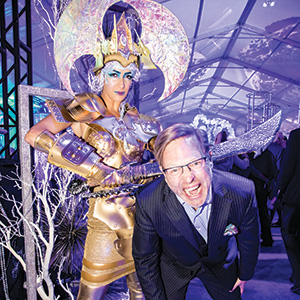 Success Measurements: The event was all over social media and talent brought their friends, raising awareness for the cause exponentially. The standing ovation after the show and the fact that when it was time to close shop, no one wanted to leave were signs that they had done something right. Another hint was the more than $5 million raised from tickets as high as $3,000 a piece, an online auction, a live auction and direct donations.
Lessons Learned: Dewhurst is already planning for 2019 at Bellagio Hotel and Casino in Las Vegas—outside. She has made note that instead of feeding in shifts, make sure everyone has something to toast at once.