Editor's Note: As part of Back Light, a series of articles sharing illuminating insider observations, we asked Rockwell Automation Vice President of Marketing Tina Dear to share what she has learned in her pirouette to virtual meetings.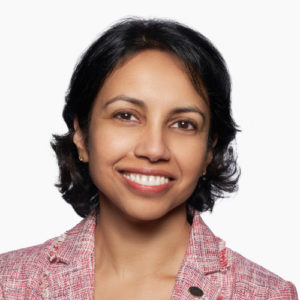 Together, we have already learned a lot about adapting trade shows and conferences to virtual or hybrid events. At Rockwell Automation, we are preparing to welcome more than 20,000 customers, partners and other industry experts to our largest annual event to learn, engage and demo the latest in automation.
Previous: Back Light: 4 Hospitality Trends Shaping the Meetings Industry
This year, of course, will be different. Instead of welcoming everyone to the Anaheim Convention Center (where we were scheduled to meet in person in November), the event will be primarily online, along with some in-person demo sessions. The event—Automation Fair at Home—is Nov. 16-20. This is our team's second virtual event of this scale. In June, we quickly pivoted from an in-person event called ROKLive to a virtual event in a matter of weeks.
We are drawing on the lessons we've learned along the way to ensure that the more than 175 hours of educational opportunities and over 90 exhibits engage attendees, create memorable moments and provide compelling, impactful content.
Here are a few of the top lessons we are keeping mind:
Beyond Back-to-back Talking Heads
One of the first challenges we had to tackle was recreating the hands-on experience virtually. Automation Fair is known for its in-person training, networking and opportunities to see the latest product developments and innovations. While there are a limited number of in-person demo opportunities at our Milwaukee headquarters, we know that is not feasible for everyone. So, we have recreated our physical space through 3D photography and will have a virtual show floor staffed with subject matter experts. In addition, we will be using Microsoft's altSpaceVR technology to provide interactive networking spaces. Attendees can create their own avatar and participate in conversations with other professionals in fun, casual environ​ments.
Another lesson we learned from the ROKLive event was to pace out the event and provide attendees with white space—time without any scheduled speakers, demos or events. "Zoom fatigue" is real, and just as attendees would take a break to catch up on email or visit the show floor, it is important they also have that time built into their day during a virtual event.
The other way we have reconsidered the event is the timeline. What used to be a two-day event will be hosted over five days, featuring both pre-recorded and live events. And we are extending the event even further by making the content available on-demand for 6 months, giving attendees unprecedented flexibility in how they engage with the content.
Do Your Homework
If there is one lesson we have learned this year, it is that we have to become our own virtual event experts. There is not a single platform, technology or vendor that will be a silver bullet. That means it's up to us to get smart quickly: invest the time and resources to attend other virtual or hybrid events; talk to friends and colleagues; meet with vendors and sit through the demos.
More: 6 Questions to Ask Your Virtual Meeting Platform Provider
When it comes to the physical aspects of hybrid events, it is critically important to learn from others and stay on top of the latest public health and safety guidelines, as well as trends of COVID-19 spread locally and in communities where participants are traveling from.
Reconfigure Your KPIs
For many companies, lead generation relies almost exclusively on trade shows. Without that in-person experience, how can marketers and event organizers support the sales team? At Rockwell Automation, we have gone back to the drawing board to determine what KPIs and behaviors are informing lead generation. There is tremendous value in information that can be gleaned from this new virtual venue. For example:
How long did they spend in a session?
What kind of sessions did they watch?
Is there a correlation between the exhibits they visited and the sessions they took?
Just as important is creating opportunities for that two-way interaction. That may come in the form of a specific platform, social networking or gamification, such as earning badges.
Learn What Works—And What Doesn't
Despite the swift mobilization of translating in-person meetings and conferences to online or hybrid events, much of this remains unknown territory for organizers and participants alike.
We will all experience missteps: missed opportunities, technical glitches, a less-than-dynamic speaker, or lower participant engagement than we'd like.
But therein lies the opportunity.
When the pandemic eventually does recede, very little will go back to "normal"—including conferences and meetings. Virtual, remote and hybrid elements will continue. And now is the time to document what is working and, more importantly, what isn't.
The next evolution of conferences will be shaped by what we learn today. And the most successful events will be organized by those who invest the time now in reflecting on and documenting both the missteps and successes of their events.
Tina Dear is vice president of global marketing at Rockwell Automation. Registration for Automation Fair at Home is now open.