Smart meeting producers are learning that even freed from the prospect of venue snafus and food and beverage costs, virtual meetings bring their own logistical challenges. But what level of support will meeting professionals really need to stream as an alternative to and an additional value for f2f events? The answer may depend on your goals, your comfort level with the technology and the intuitiveness of your platform.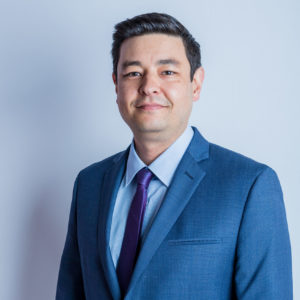 In light of the announcement today of the release of Aventri Virtual Event Platform, a flexible, end-to-end solution fully hybrid system that integrates with the Aventri Event Management Solution long used for in-person events, we asked Shane Edmonds, chief technology officer with Aventri, to demystify the investment required for a successful virtual meeting.
DIY: Edmonds described the platform as so easy to use that event and marketing professionals can plan or "pivot" to virtual themselves after some initial training. "We can help with execution as an ancillary business, but we built it with all the tools so you can run with it," he said. The upside is that since Aventri is not actually running the meetings in most cases, they won't get so backlogged that they don't have enough manpower to service your event on your timeline. "We will hold your hand the first time," he said, but most planners can manage the pipeline from beginning to end on their own after that.
Managing a single technology tool for all aspects of the meeting not only makes it easier set up, it eliminates any glitches in moving between systems for the website, registration and interactive sessions. The result should be a seamless, branded experience.
Flexibility: Regardless of the platform chosen, Edmonds suggested looking for a solution that is agile. If the event has to be scaled up or one of the pieces changes, a platform that provides an initial registration link to a central "lobby" will allow the event organizer to make adjustment right up until the day of the event without having to send out new links. Whether you are planning a small internal live meeting or a complex, multi-track, multi-day event with some pre-recorded sessions and more than 5,000 attendees around the world, one platform should be able to handle it.
If you are on a system that manages the in-person and virtual audiences together with a single app, then if a pandemic-similar event happens again when you have an in-person event planned, you already have the solution in place and can quickly adjust. "Everyone will want back-up solutions after this," he said.
Marketing: Many event professionals quickly grasped the power of virtual events as a marketing tool that can reach many more people if executed correctly. Live events have long been a crucial tool for brand awareness, but virtual meeting planners are realizing that they can reach a larger and more geographically diverse audience with their messaging. "It makes the funnel bigger," Edmonds explained.
Data: A truly comprehensive platform has to deliver meaningful analytics, including conversion rate in the funnel, attendance, engagement in-session and net promoter score (NPS) at the end of the session. "You have to get people to sign up and show up by making the process easy to log into. Then you need to be able to measure if people are paying attention, asking questions, answering polls and sticking around to the end to answer the NPS feedback, Edmonds explained. This allows planners to demonstrate the ROI of their virtual events to stakeholders more easily by combining virtual metrics with additional registration, marketing and website insights gathered from the Aventri core product.
Revenue: The good news is that after an initial period of giving virtual access away for free, Edmonds is seeing more people charging for virtual events. "Some are starting to charge as much as they do for in-person events if the content is valuable enough," he said, noting that a lot of planners are really stepping up and offering creative, fun ways to keep people glued to their screens.
Since everything is digital, some organizations are repackaging the content and selling it as a product on-demand after the event has ended. Many are also finding ways to add value for sponsors through ads or speaking opportunities. He looks forward to when digital lead retrieval (a feature for a future release of the platform) could make those sponsorships even more coveted.
Security: A browser-based solution eliminates the need to download additional software to join sessions. Aventri uses in-region data centers further enhance data privacy, but understanding the flow of information is crucial to spotting vulnerabilities.
Optimism: Edmonds said that one of the customers in beta for the platform told him, "It makes my job important again." He was optimistic that adding virtual meeting management to an integrated toolbox will raise everyone's game. "It is a new element that adds value so we can break out of our ruts."
Self-Sufficient
"We had a front-row seat to the pandemic as it unfolded in our market, and I'm proud of how the Aventri team pivoted to develop an industry-leading virtual solution," said Jim Sharpe, CEO at Aventri. "Our seamless solution is designed with ease of use-in-mind, as we've seen how enterprises struggle to launch their first virtual events. Our professional services team is working closely with clients to ensure they have the knowledge and tools to navigate this new world and become self-sufficient. Our goal is to educate the market and maximize success with virtual, and later hybrid, events."
"We built this solution hand-in-hand with customers," said Shane Edmonds, CTO at Aventri. "Since our beta launch in June, we've added powerful capabilities based on their feedback. In focus groups, surveys and one-on-one conversations, customers have said the most important thing is the ability to pivot from virtual to hybrid to in-person events. Aventri delivers this flexibility in spades along with the option to support all event types, from complex agendas to small meetings and large plenary sessions."
Complicated processes do not work in a challenging economy, when planning teams are working with reduced resources. Aventri's new offering and professional services team streamline delivery of virtual and hybrid events, with the goal of making organizers self-sufficient.
The Aventri Virtual Event Solution has been in beta since early June. During this time, Aventri has worked with select clients to deliver digital internal and external events of all types, sizes and levels of complexity.
Beta customers have reported strong results. For example, one financial services firm doubled the number of registrants at its annual July meeting compared to the firm's previous in-person conference. This year's multi-day, multi-track virtual event achieved an 80 percent registrant-to-attendee conversion rate. It also drew attendees from 76 countries for a 20 percent gain in geographic reach.
Customers gave high marks to Aventri training as well. "Everything could not have gone smoother on our first virtual event, thanks to the training on your wonderful program," said Emily Leung, event operations and marketing executive at Exhibitions & Events Association of Australia. "Feedback from attendees and our Board of Directors has been outstanding. The Aventri team made things easy and helped us create a great user experience."
The Aventri Virtual Event Solution is in general availability now. To learn more or see the Aventri Virtual Event Solution in action, contact the sales team at sales@aventri.com.
About Aventri
Aventri is the global leader in data-driven, end-to-end event and meeting management solutions. Their award-winning SaaS platform and best-in-class service offerings have enabled more than 40,000 event professionals to plan, promote, deliver, measure and optimize over 90,000 events annually. Aventri's fully integrated platform's capabilities include venue sourcing, registration, marketing, logistics, onsite services, attendee engagement and data analytics. Headquartered in the United States, the company has offices in the United Kingdom, Europe, and Asia Pacific and has delivered customer events in over 120 countries. Aventri is a portfolio company of private equity firm HGGC. Learn more at aventri.com.