Virtual events can be exciting, engaging and fun. Remember fun? Jaki Baskow, CEO and owner of Las Vegas Speakers Bureau, specializes in helping planners create memorable experiences with world-renowned speakers, entertainers and businesses. While her business has been impacted by the COVID-19 pandemic, she has taken this time to rethink virtual meeting, event, and tradeshow offerings and has some suggestions for putting the wow back in the agenda.
Hire a Virtual Speaker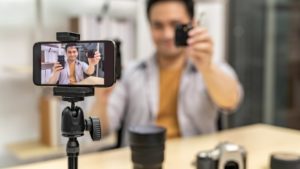 Virtual speakers add pizazz to online meetings, conferences, events and trade shows and it is not necessary to hire them for an hour-long keynote. Countless speakers of all types, including celebrities, can provide customized virtual keynote speeches at reduced rates.
In many cases, attendees can interact directly with the speaker or entertainer. They can brainstorm together and inspire and engage your workforce, which is so important in these uncertain times when so many people feel disconnected.
Take an online trade show, for example. A virtual spokesperson can discuss and display products and explain their use. For example, Aardvark Video hired Baskow to provide them with models to show jewelry on Zoom. They highlighted the booth as well as the actual model modeling jewelry. "No, you can't feel or touch it, but it's close!" she enthused.
Revenue Tips
Sponsorships are a popular funding tool. To provide a high profile for the sponsoring organization at a virtual trade show, sign up exhibitors to sponsor a speaker or entertainer for a happy hour or lunch.
Other impactful experiences that can be sponsored include an interactive magician, Q&As about animals, dogs, cats and other pets. Look for something to get people's attention. And Baskow insists that health and the pandemic are not off limits. How about, "How I lost weight during the pandemic?" she asks.
Surprise in a Box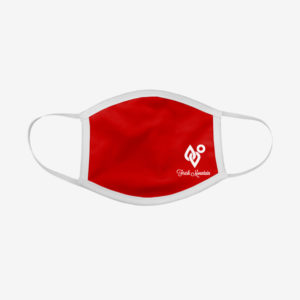 Everyone loves to get something in the mail. How about sending your employees a sponsored gift box of fun things to nosh on while watching the Virtual Tradeshow? This "Fun Box" could include virtual custom cards with a trade show floorplan, but why not also include brownies, gourmet popcorn, perhaps with sponsor logos and other goodies
Throw in fun desk accessories such as scented gel pens, customized quiz mouse pads, cell phone stands and Post-it notes, or a funky USB light attachment. You can customize them with your logo or company colors. This gives your employees something to look forward to before and during the virtual meeting or trade show, an added bonus in these challenging times.
Give Em Lunch
A great way to keep attendees engaged during a virtual event is by keeping them well fed. Baskow recommends sending everyone a link to use for a service like Grubhub so they can order a delicious take out meal to enjoy during your event. 
Tradeshow Games with Prizes
How about a treasure hunt with a stamped passport? This will generate buzz and increase attendance at each exhibitors' booth. Like trade show passports of the past, attendees will have to stop (virtually) at each booth to get their book stamped and they will have to gather clues from each booth. The person with the most clues receives a gift from one of the exhibitors. And the exhibitor wins too with a list of attendees who have visited their booth, what kind of interaction was experienced that provides them with the opportunity to send a little follow up promo item.
Messages from Celebrities or Recognizable People
Another way to generate excitement and enthusiasm for your virtual event is to have a virtual game show celebrity host accompany attendees around the virtual tradeshow promoting the booths, one sponsored client, or the entire show. These options are both reasonable and inexpensive.
Sending emails from famous people doesn't cost a lot of money and they can act as a virtual host with: "Hey, love to see you at our virtual event. Are you ready to win some prizes?" This gets people excited, Baskow says. "This pandemic doesn't mean we have to be all doom and gloom," Baskow concluded. "There is no denying that we all miss our face-to-face experiences, but it's time to create other experiences until we can meet again."