Despite controversy about a trade war with China, the three-year long conversation regarding Brexit and an inverted yield curve—which may or may not signal an impending recession, the tourism industry in San Francisco's Bay Area is officially still booming.
San Francisco Occupancy Remains Elevated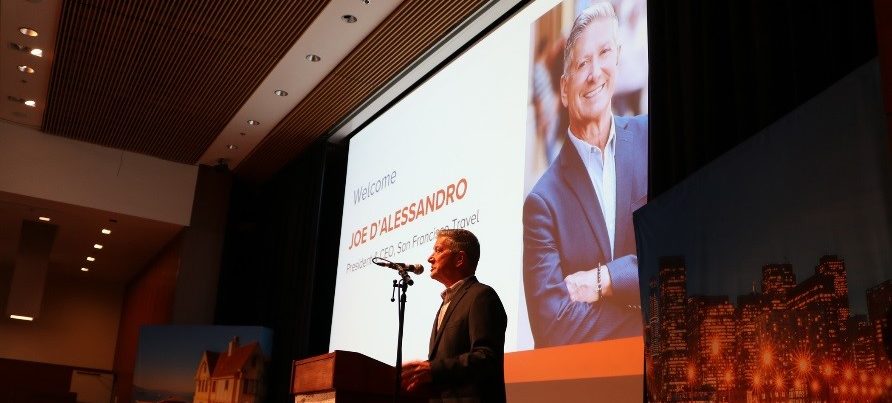 At a recent San Francisco Travel Visitor and Lodging Forecast Forum, Oxford Economics placed the odds of a recession in 2019 at 15-25 percent, while in 2020 the probability is projected to rise to 40 percent. Although this may give some reason to be alarmed, the travel sector will likely be unphased, according to the report, as historically the sector continues untouched during financial tribulations.
More: San Francisco Unveils Fresh Branding
San Francisco has seen a constant rise in ADR, and it's still going strong. This high ADR is what's keeping the city's RevPAR in such a great state, which is said to be in "record territory," resting at $86 in the second quarter of 2019.
Demand for guest rooms has almost always surpassed supply in the city. While this was projected to remain true into the future, the supply for rooms in San Francisco could see a slow but steady increase in upcoming years, with 627 new rooms opening in the beginning of the year, 1,113 currently under construction and 1,701 more in the pipeline.
Airport Traction in the Bay is Unprecedented
The number of airline passengers has nearly doubled since 2003 and San Francisco International Airport (SFO)—the 7th busiest airport in the United States—has seen a bulk of that traffic. The city currently serves an average daily passenger rate of 97,270 and that number was recently surpassed when, on August 30, the airport saw more than 100,000 passengers running to and from terminals.
More: New SFO Terminal Gives Planners More Travel Love
The future of SFO will include a decrease in aircraft size and a rise in smaller, more fuel-efficient aircrafts. Of course, this will mean a need for more terminals even beyond the recently-opened Harvey Milk Terminal 1.
The Esports Effect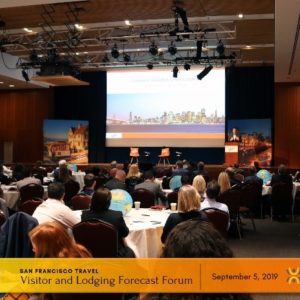 The newest competitive experience, esports, is giving traditional sports a run for its money, to the benefit of the hospitality industry. This growing industry is projected to surpass $1 billion in revenue for the first time in 2019, a year-over-year (YoY) growth of 27 percent.
On esports event days, hotels often see an occupancy rate of 90 percent and above. TwitchCon, an annual esports conference, was held at San Jose's McEnery Convention Center in 2018. During this time, hotels saw a dramatic increase in room demand premiums on the convention's event days, from an average of 600 to roughly 2,400.
The United States is the Most Desired Destination
The United States remains one of the most sought-after destinations for international travel. In a study of 11,148 travelers by Destination Analysts, 33.5 percent of travelers from several countries, including Mexico, Brazil, Spain and Canada, listed the United States as their most desired global destination. Spain came second, at 17.8 percent.
Despite the United States being the most coveted destination, there were several deterrents preventing some from making that trip a reality, such as expensive airfare, expensive cost of living, distance and an unfavorable currency exchange rate. The political climate also played a role in impacting travelers' reluctance to visit the States, with 61.1 percent of Chinese travelers admitting that the political climate has made an impact on their desire to visit, as well as Mexico and Canada, 60.8 and 58 percent, respectively.