Beginning today, you can travel by air to Hawaii without quarantining for 14 days on arrival. Presumably, so can your groups, but more on that in a moment.
There are conditions.
Only flights from the U.S. mainland are currently allowed. International residents from CDC-prohibited countries cannot enter the state.
Hawaii's online Safe Travels program is mandatory for all travelers. You enter health and travel information within 24 hours of departure and get a QR code via email that's scanned on your flight's arrival. You will also get a temperature check. Today begins the pre-travel testing program. To avoid quarantine, all incoming travelers age 5 and older must be tested for COVID-19 within 72 hours before their flight to Hawaii with an FDA-approved nucleic acid amplification test (NAAT) and show proof of a negative test result.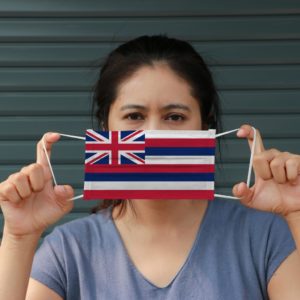 The state only accepts test results from "trusted testing and travel partners." Here's the list. Several airlines, including United, Hawaiian, Alaska and American, are also making testing available to travelers flying to Hawaii (at a range of fees) from certain hub airports, or via an at-home kit.
If you successfully comply with all the above, it's straight to the now-uncrowded beach, right (where you'll have to wear a mask, as at all public spaces and gatherings)? Well, maybe not quite yet.
Especially if you haven't booked a direct flight to the island where you plan to stay. An interisland quarantine proclaimed by Gov. David Ige in August remains in effect. Anyone (with limited exceptions) traveling between islands to Maui, Island of Hawaii, Kauai and Molokai must still quarantine for 14 days. Interisland passengers arriving on Oahu are not required to quarantine.
Even direct flights can involve a further step. According to news reports, Island of Hawaii has gotten the OK from Gov. Ige to require a second, rapid-results test upon landing in Kona and Hilo airports. "Authorities will administer the 'short swab' nasal test at the airport, paid for by the county, with results available within 30 minutes," said the San Francisco Chronicle. "Testing positive will mean a follow-up 'long swab' test and quarantining until results are available 24 hours later."
The mayors of Kauai and Maui counties had also asked for the same post-arrival test, but the governor turned them down. "Our county administration has been clear that a single pre-arrival testing program alone does not provide the needed level of protection for our Kauai community," Mayor Derek Kawakami told a local newspaper. He also complained that the state's plan appears to "prioritize our visitors first" because it does not allow even resident interisland travelers to shorten or avoid the two-week quarantine.
Kawakami still plans to institute a Kauai-wide requirement for a second confirmation test once travelers have been in Hawaii for a few days, according to some reports.
"What's not totally clear is exactly how all of the counties are going to implement—if they implement—a post-arrivals testing," said Major General Kenneth Hara, incident commander for Hawaii's coronavirus response on Monday, Oct. 12,  before the House Select Committee on COVID-19 Economic and Financial Preparedness. At the briefing, Hara also said that Gov. Ige has empowered individual Hawaiian counties to implement post-arrival supplemental testing to the counties as they see fit, with local government responsible for footing the bill for additional precautions or tests. Who pays for such tests is unclear at this point, although in Kauai's case, 15,000 rapid, same-day COVID-19 tests have been purchased using CARES Act funds.
The mayor of Maui County, which also includes Lanai and Molokai, is seeking the state's permission to ask for a voluntary second test, according to news reports, and both Kauai and mofficials say they will restore the mandatory 14-day quarantine if new COVID-19 cases rise to specific levels in their jurisdictions.
As of yesterday, there were 59 active cases on Kauai, 523 on Maui, 985 on Island of Hawaii and 12,169 on Oahu. Thus, visitors will find different rules for what is allowed or not, depending on the island. Oahu, for instance, is still in the first tier of reopening, which does not allow for short-term rentals like Airbnb, helicopter tours, bars or nightclubs; snorkel and other tours are operating at reduced capacities. On Maui, short-term rentals are back in business and bars can operate at 50 percent of capacity; live music is permitted, but not karaoke. No nightclubs can be open on Island of Hawaii.
So, what about groups? Can visitors gather, and in what numbers?
John G. Reyes, senior vice president and chief MCI sales officer, for Meet Hawaii, responds this way: "In reviewing the overall state of Hawaii website, there is a limit of 10 people indoor and outdoor for social gatherings. Currently, to my understanding group meetings are grouped under social gatherings." He recommends this website for the latest updates.
Reyes notes that each island may have its own rules. On Kauai, for example, up to 25 people (50 outdoors) may gather currently, but only if the island has less than two active COVID-19 cases at that time, according to Katy Britzmann, director of sales and marketing at Grand Hyatt Kauai Resort & Spa.
That makes it a little tough to plan, but meeting professionals are nothing if not resourceful.