With summer approaching, peak tourist season in many countries will look very different this year. Yet quarantine restrictions in many countries and states have begun to loosen to allow residents to go the beach, travel internally or go back to school. Interstate and inter-European travel is picking back up—even as international travel is still prohibited in most countries. Last week, we began updating you on U.S. hotel reopenings.
Here is your guide to popular city and country reopenings.
NORTH AMERICA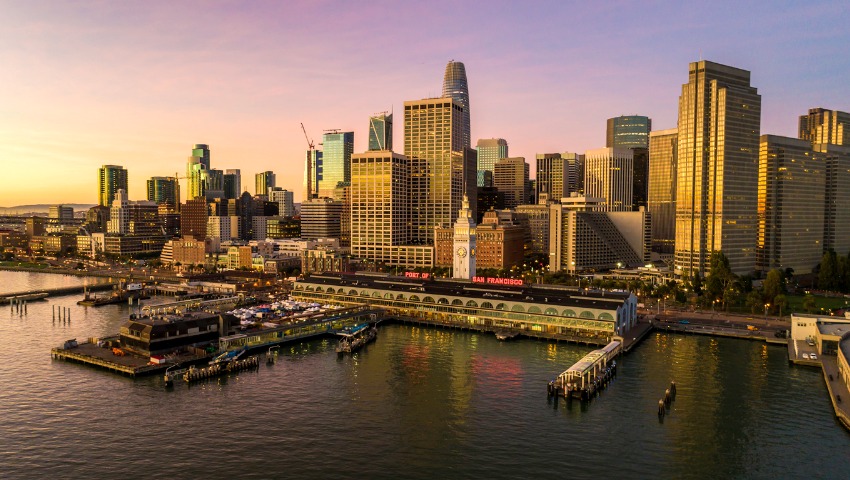 Canada
The Canadian-American border has been closed since Mar. 21 and will stay closed until June 21 (although this date may be pushed back). While some travel between provinces is being allowed, the country remains on lockdown, and the border remains closed.
Mexico
Tourism is one of Mexico's biggest revenue sources, so the country is eager to restart its visitor industry. Some Mexican states, including Quintana Roo, home to Cancun, were set to reopen June 1, but that state's governor has pulled back the welcome mat until at least June 8.
California
California has implemented a regional reopening plan subject to county approval. While some restaurants, shops, industries and parks have reopened, much of the state remains largely closed. San Francisco has set June 15 as the opening date for outdoor, distanced dining at restaurants and beach reopenings, but bars aren't set to open until July or August. Los Angeles has similarly begun to ease restrictions, although the state has said that large gatherings are not expected to be permitted until a vaccine is created.
Texas
With one of the shortest quarantine periods in the country, Texas reopened most of its economy in May. While there are still capacity restrictions, restaurants, malls, shops, bars, water parks, pools and hotels have reopened. Travel restrictions have also been lifted, so the Lone Star State will likely be among the first to host events this year.
Nevada
Nevada's stay-at-home order expired May 9, and restaurants, parks, malls, shops, entertainment services, outdoor recreation, places of worship and beauty salons have all opened since then. Casinos and gaming are set to reopen June 4, along with some resorts and hotels, including Bellagio, MGM Grand, The Venetian and Caesars Palace.
New York
One of the most affected areas in the country, New York City remains on lockdown due to COVID-19 until June 8, although other regions in the state began lifting restrictions in mid-May.
EUROPE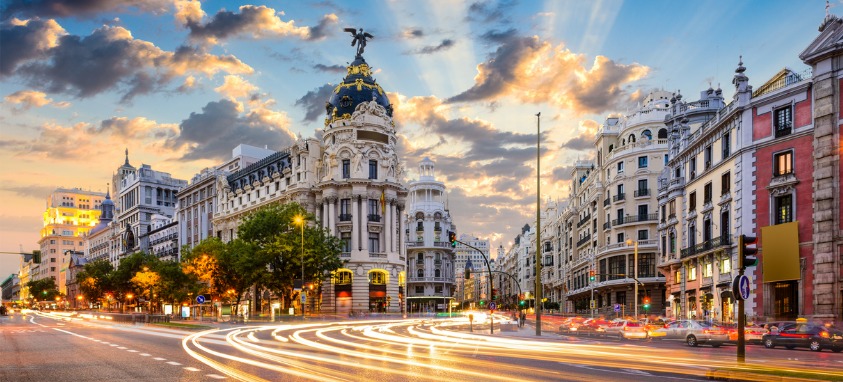 France
While lockdown in France is slowly lifting, with beaches reopening and citizens now being allowed to travel by car up to 100 km, restrictions remain in place for international travelers. June 2 saw the reopening of some cafes, restaurants and hotels, and the government is encouraging travel within the country to keep the tourism industry afloat. Restrictions for those coming into France from outside the EU will remain in place until at least July 24, with a two-week quarantine mandatory through that date.
Germany
Despite a cool and restrained initial response to the coronavirus, Germany has been one of the first countries to reopen, and critics say it has been too hasty. Since mid-May, schools, restaurants, shops, churches and businesses have or are on the brink of reopening. The country is set to reopen its borders to other EU countries on June 15.
Italy
The first European country to go into lockdown, Italy was the tragic frontrunner on coronavirus cases and deaths for some weeks. With strict stay-at-home orders, Italians were able to flatten the virus curve, but there are fears the tourism industry will have a difficult time rebounding. The country is opening its borders to unrestricted travel June 3 for citizens coming from any of the 26 "Schengen countries," which make up the bulk of Europe.
Spain
Spain followed in Italy's footsteps with strict lockdown measures. As of yesterday, there were no new coronavirus deaths to report, a first since lockdown began. The country has begun to slowly ease restrictions and reopen beaches, in the hopes of welcoming back tourists in July.
United Kingdom
While restrictions are being eased, the U.K. looks much different than its continental neighbors. School is actually back in session, in a staged reopening for all students except those who are vulnerable or children of essential workers. Citizens are also allowed to meet in groups of up to six in private, outdoor settings like gardens. Hotels are set to reopen in early July. As for tourism from overseas, the U.K. is actually increasing restrictions, requiring travelers entering the country to quarantine for two weeks as of June 8. Travel by U.K. citizens to Europe and other countries also remains restricted. These policies will be reviewed every three weeks.