A taste of what's new and on the horizon
Punta de Mita, Riviera Nayarit
Even in cultures with a rich history of traditional foods, cuisine is a fluid element. Over the years, it is influenced by the people who emigrate to the area, by ingredients that have become more readily available, and by talented chefs and home cooks who tap into their creativity to produce something new and different—even personal.
More: Going Local with F&B on Mexico's Pacific Coast
Along Mexico's Pacific Coast, you'll find many traditional dishes—some that reflect the country's heritage and some that are distinctly regional. You'll also find innovations and fusions that represent the latest in fine-dining trends, all capitalizing on the abundant supply of freshly caught fish and seafood, and plentiful local produce.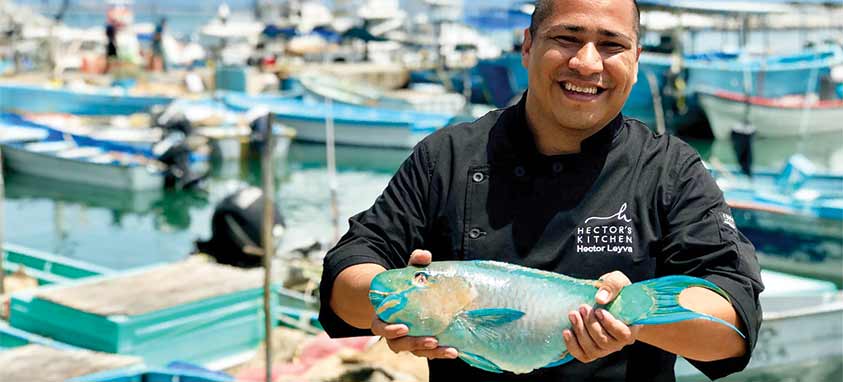 Take grilled octopus dripped in mole coloradito and pumpkin flower, served at Hector's Kitchen at Punta de Mita in Riviera Nayarit, for example. Or soft-shell crab risotto scented with chipotle, foam and crispy Parmigiano-Reggiano, accompanied by fresh zucchini, at El Farallon at The Resort at Pedregal in Los Cabos. As Gustavo Pinet, executive chef for all the resort's restaurants, explains, the restaurant focuses on local seasonal ingredients and tries out ideas with team members.
"We are very fortunate to have people from different places in Mexico," he says. "This hometown-flavor interchange gives us a huge opportunity to be creative, but always respect our traditional Mexican flavors. That's how we come up with something new."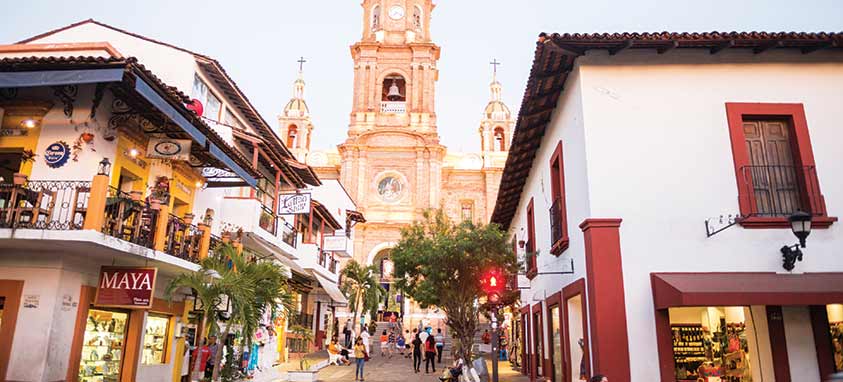 The same collaborative spirit is typical of the hospitality industry at large in the coastal destinations of Riviera Nayarit, Puerto Vallarta, Los Cabos and Mazatlan. Featuring typical Mexican warmth, these areas embrace not only leisure visitors, but also meeting and incentive groups that book with their own set of requirements.
In fact, there has been unprecedented growth in this market, not only in the sheer number of meetings hosted, but also in the infrastructure itself: Adding to an already impressive inventory are dozens of highprofile new hotels and resorts that are now opening or slated to debut within the next few years. Convention center expansions and increased airlift are also playing a major role.
Riviera Nayarit
A decade ago, you might not have recognized Riviera Nayarit as a hot new beach destination in Mexico. Once a quiet, picturesque satellite to nearby Puerto Vallarta, this 200 miles of gorgeous coastline is now a destination in its own right, with its exclusive beach resort town of Nuevo Vallarta as the southern gateway, the ultra-luxe enclave of Punta de Mita and more to come. It's separated from Puerto Vallarta by the Ameca River, which flows from the surrounding Sierra de Vallejo mountains into Banderas Bay (both destinations share Puerto Vallarta International Airport (PVR), a 20-minute drive from Nuevo Vallarta).
Don't-Miss Local Specialty
Pescado zarandeado is a whole fish (typically red snapper) that is split in half lengthwise, generously slathered with a chile- and garlic-infused seasoning paste, and grilled over a wood fire.
Why Meet Here?
The secret is out. In 2017, Grupo Vidanta opened Grand Vidanta Convention Center, which spans over more than 50,000 sq. ft.—including four ballrooms—and can accommodate more than 2,400 guests. This new facility at Vidanta Nuevo Vallarta complements the resort's existing event spaces and provides access to its 2,465 guest rooms.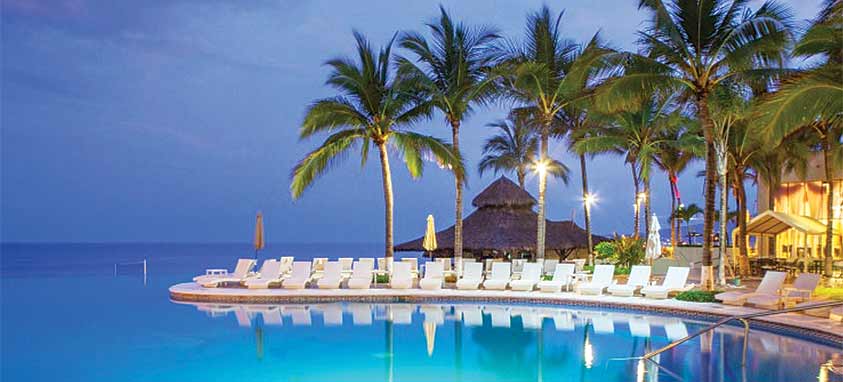 Also new in 2017 is Bel Air Unique Resort Convention Center of Vallarta, with 33,906 sq. ft. of meeting space and 419 guest rooms. And the momentum continues, as many high-end hotel brands have staked their claim for the meetings and incentive market with newly opened resorts and plenty more on the books—which will add 10,000 hotel rooms during the next five years.
According to Marc Murphy, managing director of Riviera Nayarit Convention & Visitors Bureau, "2018 marked a stellar year in Riviera Nayarit's 12-year history." He attributes this success and rapid growth to a variety of factors, including "our versatile hospitality landscape, strong connectivity from most major cities throughout the world and authentic appeal to multiple segments, including luxury seekers, nature enthusiasts, and groups of all sizes and occasions."
New and Coming Accommodations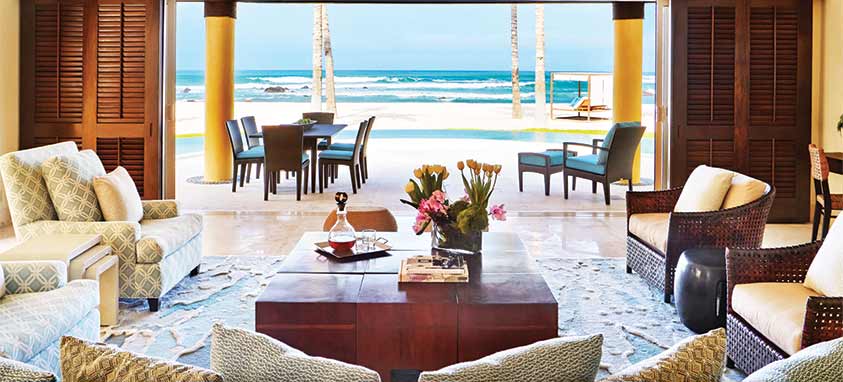 This year sees the opening of several properties, including eco-friendly Grand Sirenis Matlali Hills (117 guest rooms) and Marival Armony Luxury Resort & Suites Punta Mita (268 guest rooms), the completion of a $30 million enhancement of Four Seasons Resort Punta Mita (177 guest rooms), and renovation and reflagging of the former La Tranquila Resort into Conrad Playa Mita (325 guest rooms).
Coming up in 2021 is the ultra-luxe Auberge Resorts Collection property Susurros Del Corazon (59 guest rooms) and the much-anticipated opening of Costa Canuva CIP. This spectacular, nearly $2 billion luxury beachfront development will encompass five new resorts, more than 7,000 guest rooms and a golf course designed by Lorena Ochoa and Greg Norman. One property, Fairmont Costa Canuva, will have 250 guest rooms; joining it in 2022 will be The Ritz-Carlton Reserve Riviera Nayarit, with 110 guest rooms.
Also slated to open in 2022 are Rosewood Hotels & Resorts' Rosewood Mandarina (130 guest rooms) in Mandarina, the $1 billion beachfront jungle resort that will also feature One&Only Mandarina (108 guest rooms) in 2020 plus the very tony Mandarina Polo & Equestrian Club.
Puerto Vallarta
Colonial architecture, red-tiled roofs, buildings clustered together tightly, then sprawling out from the golden-sand beaches to the steep, forested hillsides: This is Puerto Vallarta, a hugely popular resort city with a diverse terrain, layers of history and an authentic vibe. It's a city that over the years has drawn settlers from other areas of Mexico and Europe, all who have made their imprint on the sophisticated culture and cuisine.
Its 12-block, mile-long Malecon, an open-air promenade along Banderas Bay, is lined with eye-popping art, palm trees, cafes and shops—and its leisurely pace is a counterpoint to the city's pulsating nightlife.
Don't-Miss Local Specialty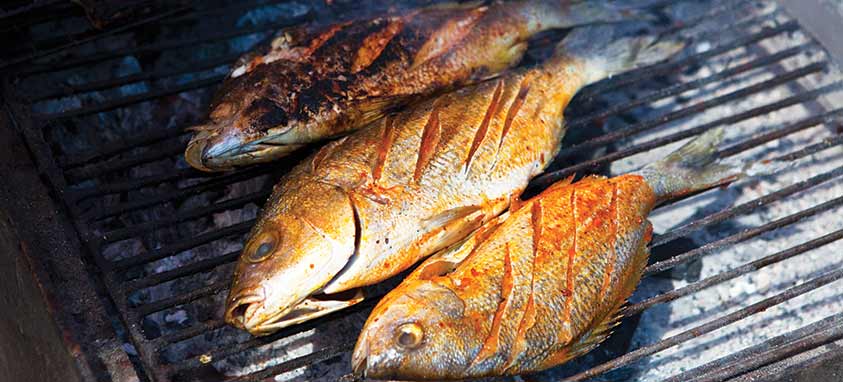 Pescado embarazado consists of fish (or shrimp) on a stick that has been marinated with achiote paste and lime juice, then grilled and finished with a quick swath of butter and topped with spicy Huichol salsa.
Why Meet Here?
Puerto Vallarta (aka PV or just Vallarta) shares a similar latitude to Hawaii, along with a sunny, warm climate. Its International Convention Center of Puerto Vallarta features 53,819 sq. ft. of column-free space and a flexible configuration that can create eight breakout rooms for up to 5,500 attendees.
Puerto Vallarta International Airport (PVR), which now has flights to more than 50 destinations around the world, is set to launch an expansion that will double its capacity. Plans are to add 14 gates (for a total of 34) and handle an estimated 10 to 12 million arrivals annually, compared to 4 million in 2018. Construction is anticipated to begin next year and be completed in 2025.
New and Coming Accommodations
Renovations, expansions and new openings dominate the hospitality scene in Puerto Vallarta. Sheraton Buganvilias Resort & Convention Center (473 guest rooms, 29,374 sq. ft. of meeting space) recently wrapped up a multimillion-dollar renovation, as have Marriott Puerto Vallarta Resort & Spa (433 guest rooms, 8,880 sq. ft.), Grand Fiesta Americana Puerto Vallarta (443 guest rooms, 12,700 sq. ft.) and Fiesta Americana Puerto Vallarta All-Inclusive & Spa (291 guest rooms, 19.400 sq. ft.).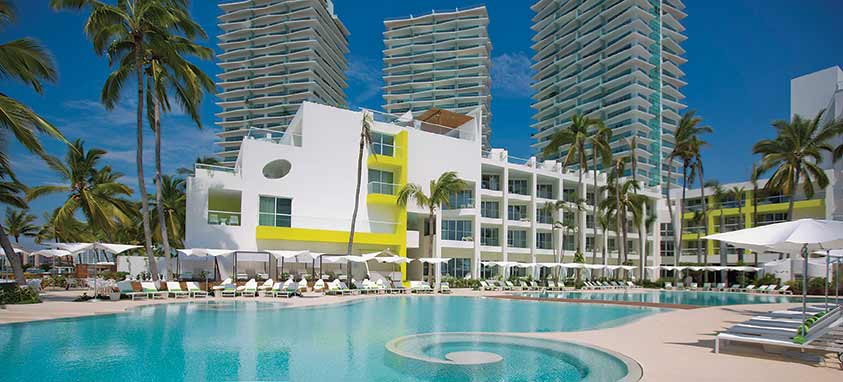 Meanwhile, Hilton Puerto Vallarta Resort added 192 rooms for a total of 451, along with 10,452 sq. ft. of meeting space. Hotel Amapa (55 guest rooms) is a boutique property anticipated to open later this year. On the horizon is a new 700-room resort under the banner of Posadas, the largest hotel company in Mexico.
Los Cabos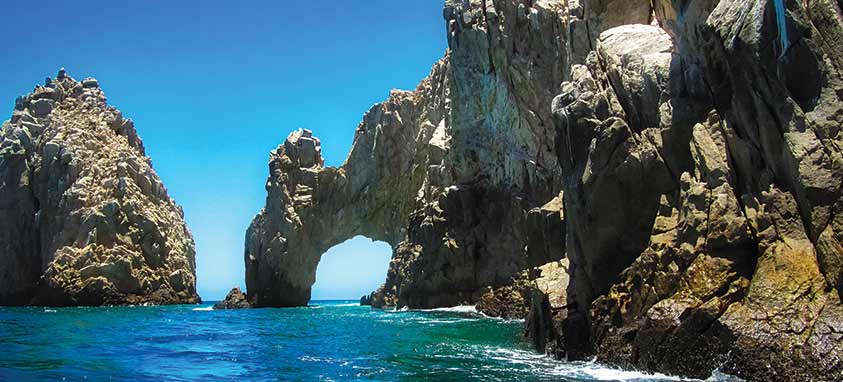 At the southern end of the narrow, nearly 1,000-mile long Baja California Peninsula are two popular—although distinctly different—resort cities: Cabo San Lucas and San Jose del Cabo. Together, they're known as Los Cabos, marked by striking geographic diversity and a temperate climate.
"Los Cabos has a unique location, with the ocean, the desert and the mountains," says Rodrigo Esponda, managing director of Los Cabos Tourism Bureau. The favorable combination creates a wealth of opportunities for activities that meeting and incentives groups can enjoy year-round, including golf, he says.
Separately, Cabo San Lucas, defined by craggy Arch Rock at the peninsula's tip, is the better-known hub for sea-and-land adventures, and features a vibrant dining scene and renowned nightlife. To the northeast, historic San Jose del Cabo, with a restored 18th-century Spanish mission on the plaza, surrounded by art galleries, is a more low-key counterpart.
The two are linked by the Golden Corridor, a 20-mile coastal stretch of road lined with luxurious seaside resorts, golf courses and beaches. It also provides easy access to Los Cabos International Airport (SJD), which recently underwent a $50 million expansion that added a new terminal with five new gates and now has direct service from 26 U.S. cities, 11 Canadian destinations and one in Europe.
Don't-Miss Local Specialty
Almejas chocolatas (chocolate clams), a seafood delicacy served at El Empanada in La Paz, is hard to find anywhere else in the world. Known for their shiny brown color and size (5 to 6 inches in diameter), they're served on a half-shell, marinated and cured in lemon juice, or roasted on a stone bed covered with rosemary.
Why Meet Here?
Last year, the highly anticipated Los Cabos International Convention Center in San Jose del Cabo reopened after a significant expansion. Now LEED certified, it offers 72,000 sq. ft. of functional meeting space, with three exhibition areas, 11 breakouts and a capacity to host 8,000 participants.
"This is a game-changer, as we will be able to host much larger meeting and events than in the past," Esponda says, citing that the center's inaugural client, World Destination Wedding Congress, was attended by 500 wedding planners and suppliers in 2018. Add to this the expanded airport, record-breaking tourism (up 7 percent in 2018 from 2017) and an investment of more than $1 billion in accommodations, making Los Cabos one of the fastest-growing destinations in Mexico, he says.
New and Coming Accommodations
Los Cabos already has an impressive list of properties suitable for meetings, events and incentives, including Hyatt Ziva Los Cabos, an all-inclusive resort with 591 guest rooms and 35,000 sq. ft. of meeting space. Other top properties are Las Ventanas al Paraiso, Hilton Los Cabos Beach and Golf Resort, Grand Fiesta Americana Los Cabos All Inclusive Golf & Spa and Paradisus Los Cabos (home of eight Michelin star chef Martin Berasategui's Gastro Bar). Last year saw the addition of Nobu Hotel Los Cabos (200 guest rooms, 14,389 sq. ft. of meeting space) and its highly regarded restaurant, Montage Los Cabos (122 guest rooms, 30,000 sq. ft.), and Marriott's Solaz, A Luxury Collection Resort, Los Cabos (128 guest rooms, 20,000 sq. ft.).
Opening in the next few months are the all-inclusive Hard Rock Hotel Los Cabos (639 guest rooms, 56,000 sq. ft. of meeting space) next to Nobu, Four Seasons Resort Los Cabos at Costa Palmas (141 guest rooms) and Zadun, A Ritz-Carlton Reserve at Amanvari (115 guest rooms). Park Hyatt Los Cabos (162 guest rooms), in the master planned Cabo del Sol golf community, is scheduled to open in 2020.
Construction is anticipated to start this year on Caesars Palace Puerto Los Cabos, a 500-room beachfront hotel representing Caesars Entertainment's first foray into Mexico. Plans are for it to be a nongaming property that will feature a 40,000-square-foot convention center and a 25,000-square-foot spa.
Mazatlan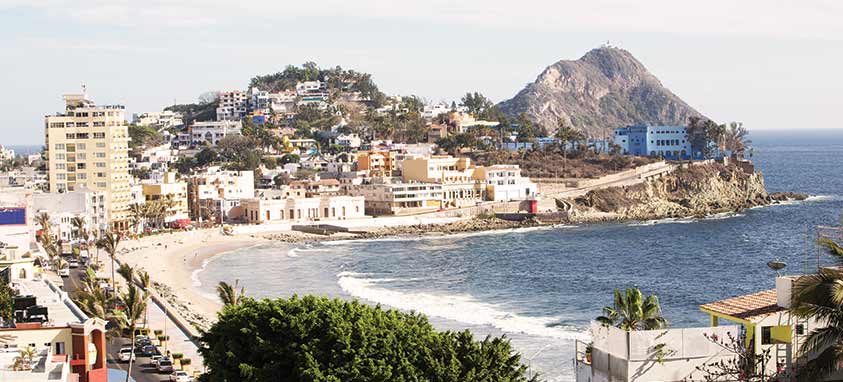 Another of Pacific Mexico's historic beach resorts, Mazatlan is a tropical gem with an iconic lighthouse that overlooks the bustling port city and expansive shrimping fleet. Also iconic is its 4.5-mile-long boardwalk, which lines the sandy beaches and serves as a gathering spot for dining and browsing.
The city enjoys a notable reputation as a foodie destination, with a lively dining scene (more than 300 restaurants) that showcases both traditional and modern dishes, inspired not only by the limitless ocean-to-table possibilities, but also by the area's French, Italian and German settlers, who influenced all aspects of the city's culture. (In fact, last summer Mazatlan was named a worldwide candidate for UNESCO's Creative Cities Designation in Gastronomy category, with winners to be announced this October.)
Don't-Miss Local Specialty
Camarones imperiales, giant shrimp stuffed with cheese and a slice of jalapeno, then wrapped in bacon and grilled.
Why Meet Here?
"The renaissance of Mazatlan started in 2018 with the celebration of the 43rd edition of Tianguis Turistico Mexico, attended by over 10,000 tourism professionals from around the globe," says Oscar Perez, secretary of tourism for the state of Sinaloa.
Preparations for this huge international event, and the renewed interest in the destination, included renovations of the city's Historic District, boardwalk, lighthouse and North Beach area, he says, plus "the construction of a new turnpike with direct access between the Hotel Zone (Golden Zone) and the airport, which cuts the drive time by 20 minutes."
Also part of the multimillion-dollar enhancement was the expansion of Mazatlan International Center's 80,000 sq. ft. of event space to include a more than 160,000-square-foot expo area. According to Perez, Mazatlan is in a period of tremendous growth, with 2.7 million visitors in 2018 and more air service from North America. This upswing is also evidenced, he says, by "the many hotel renovations and new hotels…the perfect scenario for the MICE business."
New and Coming Accommodations
The city is enticing meeting and event planners with several new options. A Courtyard by Marriott, a 200-room new build on the oceanfront, is slated to open later this year or in early 2020, as are two Posadas hotels: Three-star property One and business-centric Fiesta Inn.
Several major renovations are either under way or completed at other meetings- worthy properties. The five-star Pueblo Bonito Mazatlan Beach Resort is undergoing an extensive $26.5 million renovation that recently updated 114 suites and, in phase 2, will expand the event hall and add new meeting facilities that will accommodate up to 300 attendees (at least half of the resort is open during the project, which is anticipated for completion in spring 2020).
Last summer, El Cid group completed renovations on its four Mazatlan hotels (El Cid Marina Beach Hotel, El Cid Castilla Beach Hotel, El Cid El Moro Beach Hotel and El Cid Granada Hotel & Country Club), totaling 1,210 guest rooms and suites.
Planners Share Their Experiences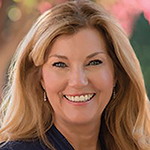 Last spring, Mona McBride, president of Cerise Events Group, Inc. in Danville, California, arranged an incentive for a high-end client with 160 participants in Los Cabos, headquartered at The Resort at Pedregal. Here is how she describes her experience.
Why were Cabo San Lucas and The Resort at Pedregal a good fit for your group? What stands out about them?
Cabo San Lucas offers an amazing variety of experiences, from beautiful beaches to natural desert landscape, to Baja California charm. There is a richness of history and culture to be found nowhere else. The Resort at Pedregal offered our guests the opportunity to stay on-property and enjoy all the resort had to offer: stunning pools with magnificent views, pampering spas, boutique shopping and exquisite dining options. It was the perfect destination for our guests to celebrate their past year's success.
Were any events held outside the resort? How did that work?
Cabo has some amazing golf courses, world-class restaurants and activities for [everyone from] the timid to the adrenaline junkie. The DMC we worked with was very knowledgeable and accommodating to our specific requests. This particular client wanted to enhance the activity experience by having lunch waiting after the hike, adding F&B elements from the resort and adding extra guides. And the biggest ask was how to make the airport experience more seamless, better for our guests, with the airport's [then] new process for getting guests to the waiting vehicles. So, together with the DMC, we came up with an elegant solution: carpet, pop-up tent, cool beverages.
What should planners know about this destination?
My client went for a site visit and was so impressed— and fell in love with resort, the staff and their willingness to be a partner in the creative development of a unique program. We never heard a "no"—always "What can we do to make this work for you and your vision?"
---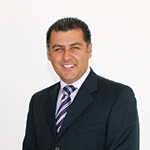 Gerardo Jimenez Gutierrez, commercial director for Integra Destinos y Convenciones in Guadalajara, Jalisco, planned a conference in Riviera Nayarit this past February for client Consejo Nacional de Ciencia y Tecnologia (CONACID)-Encuentro de Investigadores, with 600 attendees from Costa Rica, Colombia and Mexico. The group headquartered at Marival Resort & Suites in Nuevo Vallarta, "a beachside destination on the southernmost tip of Riviera Nayarit, where we usually have at least 20 congresses, conventions and annual incentive trips," he says.
What stands out about Riviera Nayarit as a destination? Why was Marival Resort & Suites a good fit for this particular group?
The destination offers a wide range of hotels in all categories, premium quality hotel infrastructure, personalized services provided by the hotel staff and rates that are very much in line with the variety of services. Additionally, air connectivity plays a very important role, especially in international congresses. Marival Resort & Suites was a great fit for this particularly large group because the property is located in the resort beach town of Nuevo Vallarta, located just a 15-minute drive north from the airport, and which has a theater with full AV capabilities and capacity to accommodate up to 1,000 attendees.
Do you hold events outside of the hotels for your groups? What type?
Events and tours outside the hotels are the main attraction for participants in conventions and incentive groups. The most popular ones [in Riviera Nayarit] include rhythm-ofthe- night tours, day trips to Las Islas Marietas, trips to the beautiful golf courses, tours to downtown Puerto Vallarta and many other local activities found throughout the region.
What else should planners know about this destination and its meeting properties?
We receive collaboration and support not only from the host hotels, but from the Riviera Nayarit Convention & Visitors Bureau, DMCs and many other relevant groups in the tourism sector, all willing to meet the needs of all types of customers.