The number of meetings being scheduled now is quickly picking up steam as mask mandates are lifted and people start gathering again, but meeting formats have evolved. The "meeting" as defined by delivering content from a stage is getting shorter—or even nonexistent—as groups put emphasis on team bonding and book more activities than ever before.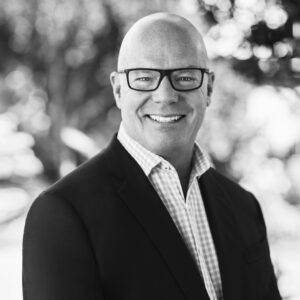 "Since the turn of the year, we've been excited to see our group bookings pace pick up dramatically across the five properties," said Ty Brassie, vice president of sales and marketing with Salamander Hotels & Resorts, a luxury resort management company founded by Sheila Johnson, a Smart Women in Meetings Hall of Fame winner. As part of this increase in business, he has seen a new trend: "Meetings aren't always about the 'meeting' anymore." Formats have evolved to include an emphasis on reconnection time.
"Meeting planners are telling us they are seeking authentic, immersive experiences that are designed to help groups strengthen interpersonal relationships, as well as support the culture of each organization," he reported.
To answer the call, he said pointed to creative ways Salamander Hotels and Resorts properties are focused on developing new team building activities that offer an opportunity for guests to build meaningful connections, create interactive wellness experiences and engage in activities and projects that not only improve, but create value in the local communities.
While the portfolio's range of creative food and beverage experiences have always supported healthy lifestyles, his team is seeing an increase in inquiries from planners for these types of meals and breaks.
Smart Meetings asked the experts at five Salamander properties what they are seeing and how they are delivering improved connection at meetings of all types.
Douglas Camp, director of sales and marketing, Salamander Resort & Spa, Middleburg, VA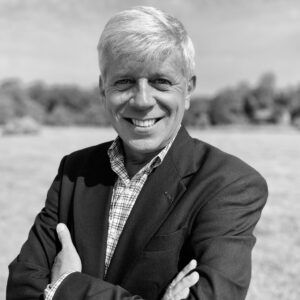 We're seeing Fall 2021 continue to be the focus for the return of groups, ranging from small gatherings to potential buyout bookings. It's a beautiful time of year in Middleburg with the weather still ideal for outdoor gatherings, which continues to be of importance to many of the planners. Our chef's Culinary Garden is a highly sought-after al fresco venue and planners are also seeking out inspiring activities to heighten the senses, build community spirit and bring unique options for guests to explore: from treetop zip lining and championship golf, to equestrian activities at the resort stables.
A large percentage of groups that are booking into the fall have increased activities to the agenda. Whereas previously a group was traditionally doing only one event pre-pandemic, they're now mixing a few hours of meetings with multiple events.
And while we are seeing a range of inquiries, our loyal, repeat groups are returning. We are also seeing a dramatic increase in 2022 bookings from a wide range of groups from small executive retreats to full buyout opportunities.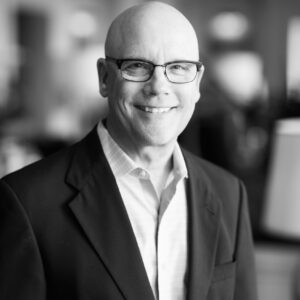 Zoom fatigue is at an all-time high and the importance of social interactions—whether as a group or individually—is critical to the meeting planners we're working with. While we've always had demand for maximizing our location, which is along a stretch of Destin's sugar-white sand and emerald water beach, we're seeing groups connect more over activities as opposed to in their meeting rooms. Groups are focused on utilizing unique outdoor spaces, such as our Piazza, as well as creative action stations. Most recently, our lush Piazza was transformed into a luau for a group that wanted to give their reception a different look while still offering enough room to spread out.
We're also seeing some groups that don't want to meet at all. Instead, they are focused on letting their attendees explore the destination during their days onsite and just gather for lunches and dinners. Our groups that are still incorporating a meetings component have shortened sessions to only last for two hours or less in order to provide more time for the group to spend time elsewhere. Additionally, we are also seeing corporations adding on an extra day to their itineraries so that more time can be spent together and individual connections can be fostered organically.
Darin Riggio, director of sales and marketing, Innisbrook, A Salamander Resort , Tampa Bay, FL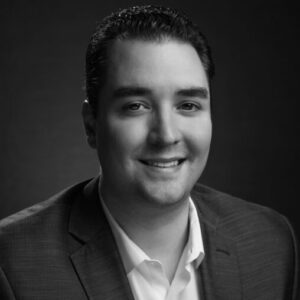 We're very pleased to now consistently see meeting planners focusing on planning meetings and events again and returning to many pre-Covid practices. Inquiries have been steadily increasing and many programs are including an option to attend certain aspects virtually while companies continue to provide their employees with remote options. The resort is also seeing an increased emphasis on team-building elements outside meeting rooms, such as fun themes around golf or tennis or creative activities that our recreation staff run to build camaraderie and bonding among attendees. We're also focusing on offering activities that translate well even if groups still have virtual attendance, such as chef cooking demonstrations or teaching classes where participants can follow our chef through a recipe and share their results via Zoom.
We're still seeing many meeting planners focused on incorporating safety precautions, such as social distancing, optional masks, frequent hand cleaning and sanitizing, etc. That said, a lot of the rebound in meeting planner interest is also due to our vast size and number of outdoor options for meetings, catered events and social events utilizing our 900 acres, three conference centers and an endless assortment of options via lawn areas, outdoor terraces and patios. We've specifically had a lot of interest in outdoor settings surrounding our four golf courses, including our PGA TOUR venue—the Copperhead Course.
Merricka Dyer Cunningham, senior group sales manager, Half Moon, Montego Bay, Jamaica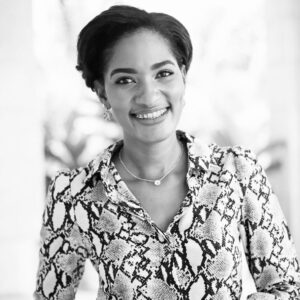 Meeting planners we're working with today have a vision for unique outdoor meetings that embrace the destination by showcasing culturally rich experiences involving local art, Jamaican cuisine, mindful well-being through tailored wellness sessions and going beyond the beach to spend a day giving back to our community. They've also recognized that a lot of the art in our recently launched Eclipse at Half Moon experience was created by Jamaican artists; as a result, we're being asked to invite the artists to their cocktail events.
We're also seeing increased priority placement on unique team-building activities that stimulate bonding. One of the most popular has been a bamboo raft-building activity where teams need to work together to build a raft from scratch, ensure it's seaworthy, and race to sail it across the property. Each team is required to create an original team cheer with a unique Jamaican team name and present it to the judges at the end of the race. The activity showcases many of the hallmarks of team building done right—building trust, creativity and resourcefulness, productive conflict resolution and bringing people together.
Finally, we're also seeing more requests than ever before to include Jamaican keepsakes that attendees can use during their stay, but also take home to remind them of their experience.
Rachel Frost, Director of sales and marketing, Hotel Bennett, Charleston, South Carolina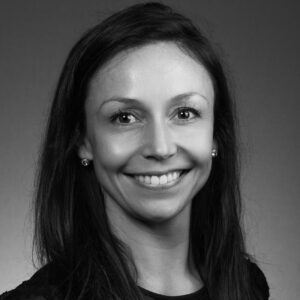 We've seen a dramatic increase in group bookings over the past several months with a recurring goal of reconnecting attendees. Charleston is considered the most charming city in the country and our planners are seeking out opportunities to develop curated group experiences that are custom-designed to incorporate historical, culinary, art, music, shopping and outdoor exploration. Built by native Charlestonians, Hotel Bennett embodies the spirit of the destination and we strive to provide what these groups are looking for—an authentic and luxurious gateway to experience a world-class city.
We are seeing groups move away from a traditional meeting format and instead choose to connect with more focused idea-sharing sessions and out-of-the-box team-building offerings, such as clubhouse builds for children in the community on famed Marion Square.
Food always draws people together and we've seen a tremendous demand for customized culinary programs, such as the interactive 'Dessert Chef's Table" experience in our French-inspired La Patisserie with Chef Remy Funfrock. We are seeing similar interest in our other venues, including afternoon tea and champagne in Camellias, which is famed for its etched-mirrored ceiling and reclaimed pink marble.
Featured image of Salamander Resort & Spa courtesy of Drew Xeron.