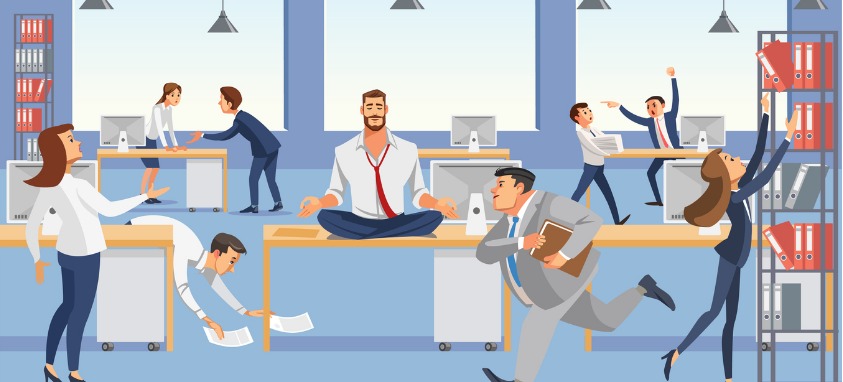 Today's business travelers are on the road more than ever before and are faced with new stressors on a daily basis, from longer wait times at the airport to managing demanding schedules while out of the office. Unfortunately, travel stressors are typically the kick-off to the meeting experience and can leave attendees drained and exhausted by the time they arrive at the destination.
Keeping that in mind, I highly recommend that planners balance out travel fatigue by creating a robust schedule of wellness, relaxation and stress-reducing activities for guests—without overwhelming the program. Here are my top three tips for adding thoughtful, yet simple, wellness elements to your next meeting program.
1. Don't Over Complicate It
My number one tip is to keep wellness simple. In fact, some of the most beneficial and engaging programs I've seen have been very easy to implement for groups of any size. One fun example was series of a pop-up mini workouts throughout the program. A speaker took the stage and then immediately lead into an unexpected stretch session to liven up a crowd. It could even be a walking presentation where attendees follow the presenter out of the ballroom as he or she continues the session for an interactive, fun and engaging experience.
2. Be Inclusive
Wellness means something different to everyone. For example, I love jogging and I find it very helpful in relieving both physical and mental stress. Some of my peers find wellness through quiet time and reflection. For others, it means eating healthy through thoughtfully sourced menus. With the vast differences in the definition of wellness, it is nearly impossible for planners to customize a wellness program for every guest.
Related: 4 Top Trends for Inclusive Meetings in 2019
In order to appeal to the widest scope of attendees, I recommend planners utilize the advice and expertise of their venue to develop a menu of wellness options from which guests can choose.  For example, we have access to more than 18 miles of outdoor trails which can be used for group hikes or morning jogs. Our 24-hour gym provides group cardio sessions. more adventurous offerings include kayaking or a team-building ropes course.
Furthermore, when arranging anything that requires physical exercise, I recommend fully vetting the instructor to ensure their class can cater to all fitness and skill levels.
3. Consider Wellness for the Soul
Personally, I think that one of the most important and often overlooked wellness activities is giving back through philanthropic efforts. I've noticed that nothing helps a group feel more uplifted and engaged with their peers than a simple CSR activity.
Related: Philanthropy and CSR: Missing Ingredients to Profound Meetings
Planners can easily meld CSR with health and wellness through a variety fun and unique activities. For example, meeting attendees can volunteer to help build bikes for local children, visit a local animal shelter to take dogs on walks, or even join a local elementary school on an outing to give back to the local community.
Erin Cook is director of sales and marketing at Hyatt Regency Lost Pines Resort & Spa. She has more than 10 years of experience working in the hospitality and meeting industries.