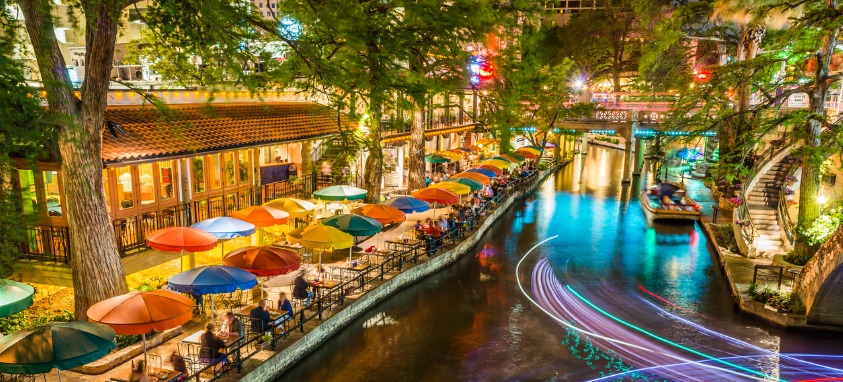 You know how powerfully the food and beverage experience can shape the overall tone and success of a meeting. The right menu can create an unforgettable experience, bring people together, showcase a destination, and drive the overall success of an event. As attendees are seeking more unique and distinctive food experiences, below are my top recommendations for the most important elements to keep in mind when developing your next menu.
1. Think Authentically
Locally sourced ingredients and cuisine are all the rage for some good reasons. Buying from suppliers in the area rather than shipping in packaged food helps lessen the carbon footprint of an event. Plus, fresh ingredients taste better and maintain their nutritional value. Featuring local specialties also provides a platform for showcasing the unique culture of the destination. In San Antonio, we are lucky to have a diverse culinary scene. We love showing off the rich destination by cooking up fun takes on local favorites.
Related: Hyatt's San Antonio Properties Boast Major Renovations
I was raised on a farm in Kentucky, so grew up eating and loving all the fresh food grown around me. Here in Texas, I've been excited to see the huge uptick in organic farms and responsibly raised livestock making it easier to get the best quality ingredients every day.
2. Drink Locally, Too
In addition to featuring local food options, I highly recommend that planners consider showcasing local beverages. Highlighting area breweries, distilleries and wineries helps give attendees a further glimpse into life in the destination.
For example, we recently hosted an event which featured a "Taste of Texas" experience. One station featuring local craft beers—everything from Freetail Brewing to Shiner. The next station was a bourbon tasting from a local San Antonio distillery. Another showcased handcrafted cocktails infused with Texas-grown Tito's Vodka. Attendees loved the experience and how it took them on a tour of the area's most popular beverages.
3. Customize the Experience
Work with your venue to ensure that they can accommodate special diets, food allergies and dining preferences. Asking attendees in advance about any special dietary needs or requests, gives the chef the tools to personalize the menu so everyone enjoys the experience. I addition to delivering appropriate and safe dining options for every attendee, this advance notice can also go a long way toward providing attendees with an unforgettable dining experience while showing them that their needs are important.
4. Watch the Bottom Line
Sometimes, providing an exceptional and customized dining experience can come with a hefty price tag. One unique way to manage the food and beverage expenses is by offering action stations. In addition to being cost effective, action stations are more interactive than a traditional pre-fixe meal and it gives guests the opportunity to try several different dining options.
Chef-manned tables could include charcuterie stations with an array of cured meats and cheeses, entree stations featuring a variety of dishes and expansive dessert stations with options prepared in-house. Planners can also get creative with the stations and bring in popular local vendors to further provide a localized flair, such as gourmet churros, cookies made from a popular nearby bakery and much more.
David Wirebaugh is executive chef at Grand Hyatt San Antonio. With 42 years working in the food and beverage industry, he helps to plan and implement exceptional dining experiences for meetings and events.