They're both Hyatt luxury properties in San Antonio with plenty of attractive amenities and more than 100,000 sq. ft. of meeting space, and have been recently been renovated to celebrate major anniversaries. But Hyatt Regency Hill Country Resort & Spa and Grand Hyatt San Antonio have unique identities and are decidedly different in many respects.
The 500-room Hyatt Regency Hill Country, which is celebrating its 25th anniversary, is situated on a 300-acre hilly site and is a 20-minute drive from downtown San Antonio. An outdoor lover's paradise, it features a 5-acre water park, lazy river and 27 holes of golf. The more than 100,000 sq. ft. of meeting space includes three ballrooms—Independence Ballroom, the largest, has 20,200 sq. ft. of space.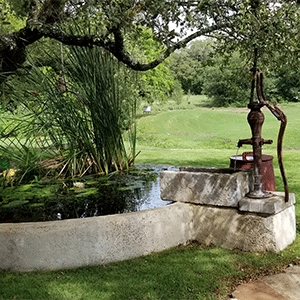 One of the resort's top features is Windflower Spa, which offers treatments using some Texas Hill Country ingredients as well as a Jacuzzi, steam room, sauna and snack bar. The spa also includes spacious outdoor areas that include a private pool and comfortable chairs for relaxation in a tranquil setting.
Hyatt Regency Hill Country completed renovation of its 8,800-square-foot Rogers-Wiseman Pavilion this year to restore it to a full-use signature meeting and event space.
"After using Rogers-Wiseman as a back-up venue for several years, we started to notice that more and more groups were looking to book their events outdoors and surrounded by nature," says John Hernstat, the resort's director of sales and marketing. "With more groups expressing interest in the venues as their primary function space, we decided to renovate and update the tent to provide a truly unique and distinctive space that would showcase our beautiful Hill Country scenery will still providing full protection from the outdoor elements."
The pavilion was outfitted with floor-to-ceiling windows on three sides to allow natural lighting and to create more open space showcasing the outdoor scenery. The flooring was updated with luxury vinyl tile to enhance the rustic, elegant fell of the property.
Grand Hyatt San Antonio, which is located on the River Walk, adjacent to Henry B. Gonzalez Convention Center, offers 1,003 guest rooms and 115,000 sq. ft. of indoor and outdoor meeting space. It has been celebrating its 10th anniversary by completing a $19 million renovation of all guest rooms, meeting spaces, Bar Rojo, the corridors and the lobby.
"We are thrilled to celebrate 10 years of service to our guests and the city of San Antonio," says Ed Bucholtz, general manager of the hotel. "We completed a renovation providing guests with a new, luxurious guest-room experience, expansive meeting space with state-of-the-art technology for groups and those hosting elegant affairs, an urbane bar and lounge with contemporary seating and serving the latest craft beverages and a sophisticated lobby to ensure leisure and business travelers are comfortable and feel at home while they are visiting San Antonio."
The newly updated meeting space provides planners with 13 flexible indoor and outdoor venues, ranging from small boardrooms to Lone Star Ballroom, with more than 21,000 sq. ft. of space. Meeting rooms have been modernized with advanced lighting, state-of-the-art reader boards, the latest in audiovisual technology and high-tech special effects. The hotel also provides 5,200 sq. ft. of balcony space overlooking the city.
Grand Hyatt increased the amount of seating in Bar Rojo by adding new modernized furniture that incorporates electrical outlets and wireless technology into the marble table tops and chairs. Other areas that were renovated include a heated rooftop pool; three restaurants, including Ruth's Chris Steak House; and the fitness center, with cardio machines, free weights and stability balls.